After returning from my latest travel adventure, an Alaskan cruise in late May, I knew I had to start collecting as many Alaskan cruise inspired recipes as I could! It was my first time on a cruise ship, and not knowing what to expect, I prepared myself for a week of airplane food.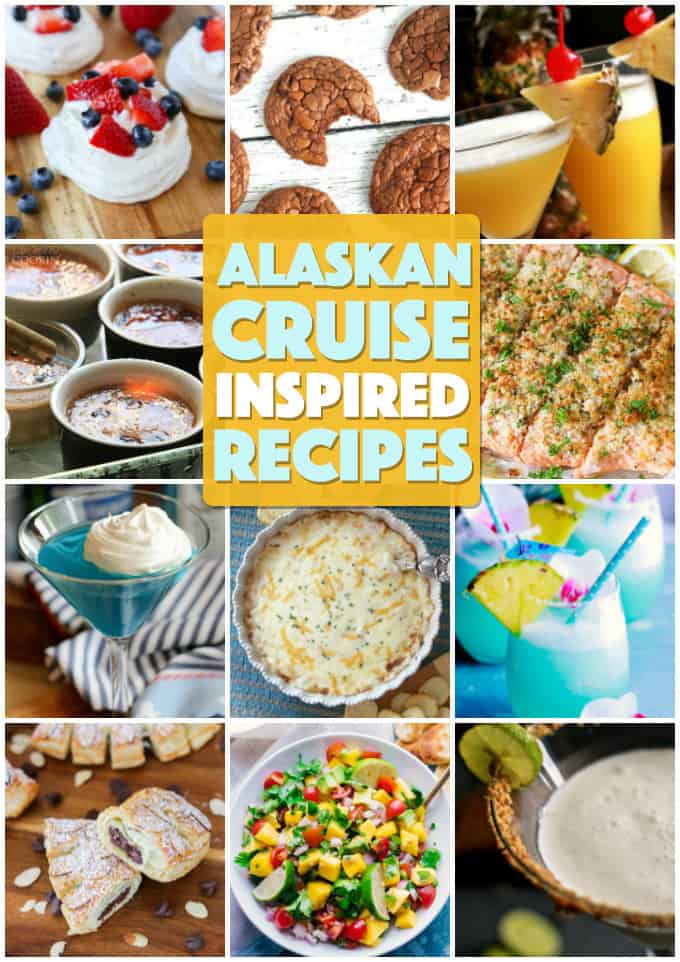 I was thrilled to participate in a sponsored trip from Princess Cruises and am excited to bring you this collection of recipes as a result!
Those that have cruised before already know what I'm about to say. I couldn't have been more wrong or more delighted with the food! If you know exactly what I mean, chances are you've been looking for those cruise ship recipes too.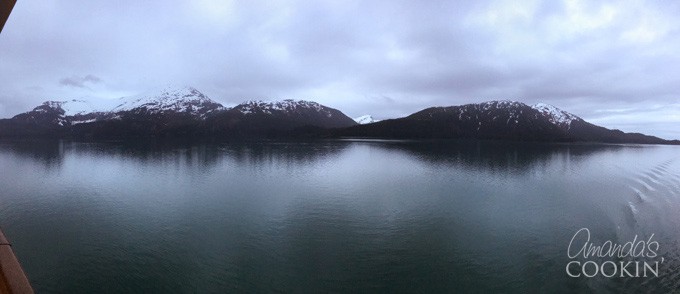 I really love to travel! It's always an adventure, discovering new places, visiting states and countries I've never been to before. Alaska was no exception and I was so excited to be able to check it off my bucket list! That's not to say I won't go again, because I definitely will!
Alaskan Cruise Food
In mid-May, I went on the 7-Day Voyage of the Glaciers aboard the Island Princess cruise ship. I had heard from friends of all the amazing things I should expect but honestly hadn't heard too much about the food. I went on this trip with 10 other food bloggers, so you know that there would be some opinions on the food consumed.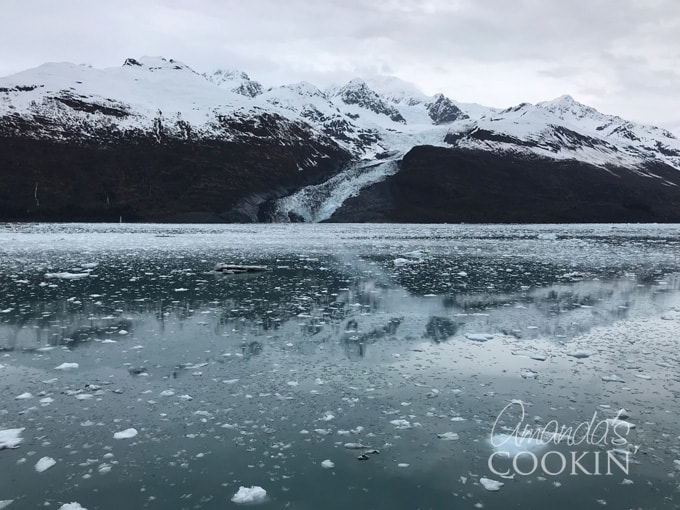 Cruise Ship recipe preparation
First of all, the galley on the Island Princess is pristine. I mean spotless, you could eat off the floors! You can see how clean everything is in the galley photo below. And just in case you're thinking they cleaned it special for our tour, no.
I checked online and there are several videos of the same tour on different voyages. It's always this clean! During our galley tour, we were able to see some of the amazing creations coming out of that massive kitchen. Guaranteed several of us were already thinking of some new cruise inspired recipes to make!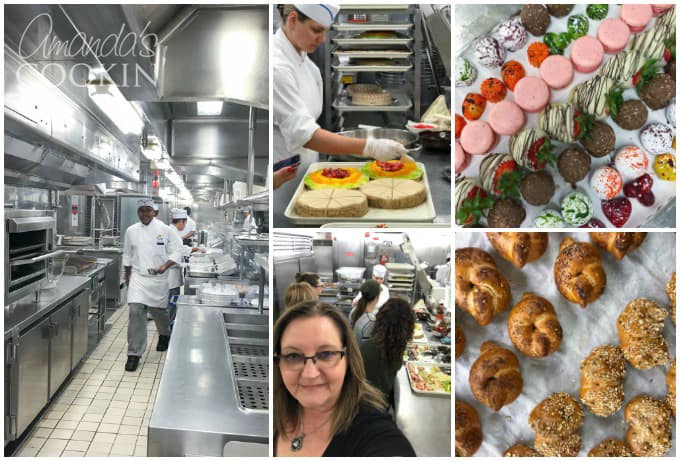 The sheer amount of food is astounding, but they are feeding around 3,100 people! Over the years, there have been so many requests for recipes that they regularly republish their beautiful cookbook called Courses: A Culinary Journey for your cruise ship recipe perusal.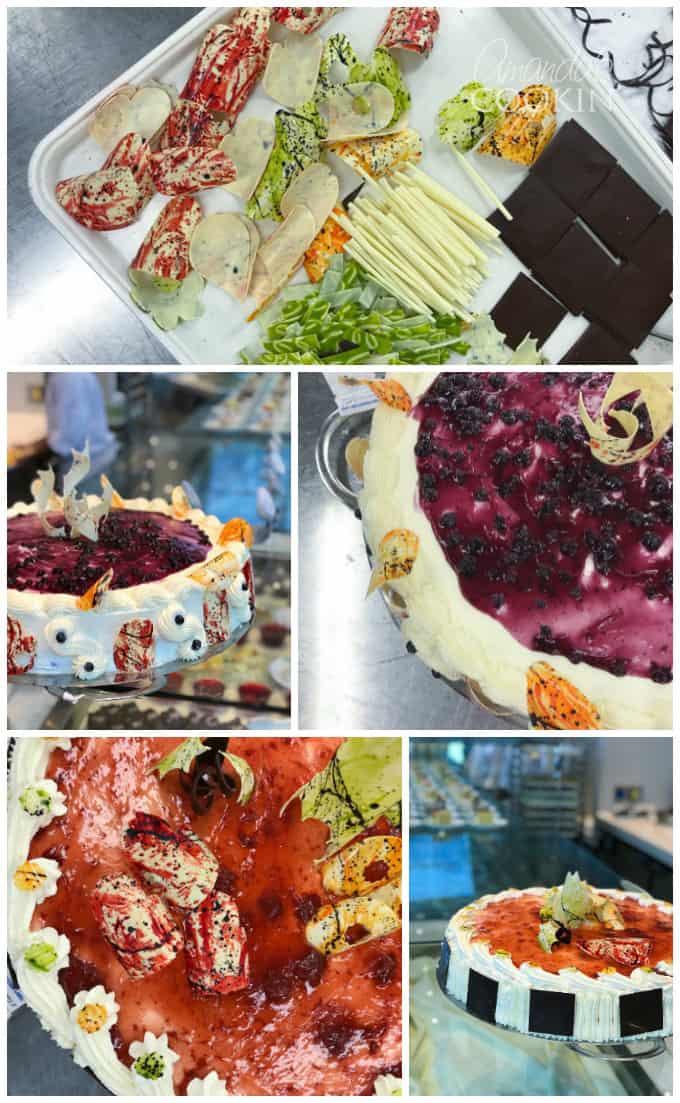 The photos above show many of the handmade chocolate decorations that are used on top of the beautiful cakes they serve on board. I had a piece of one of those cakes in the buffet and it was divine!
Alaskan Cruise Inspired Recipes
Upon our return, many of us couldn't wait to get into the kitchen and start cooking, baking and creating. Some of these cruise inspired recipes were born from the dishes we enjoyed on board, during an excursion or in port, and others just because of the Alaskan way of life.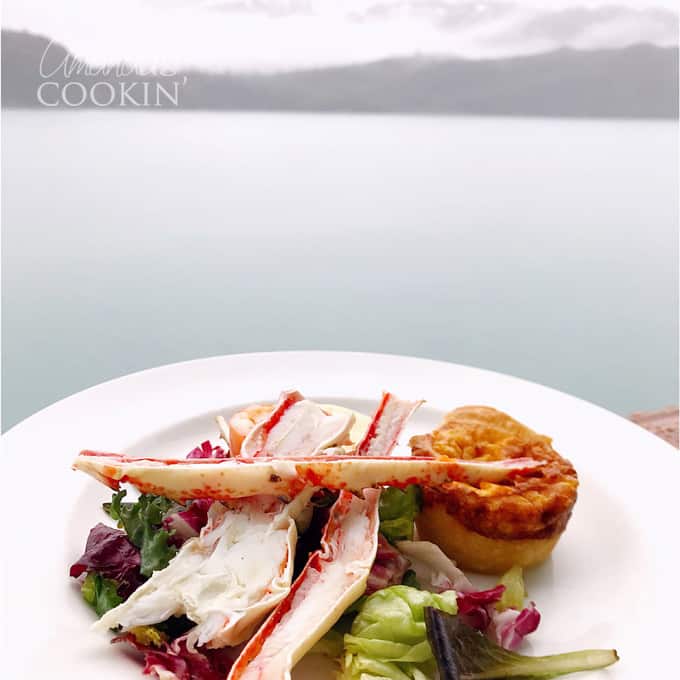 Cruise Worthy Appetizers & Dips
The vast amount of food available on a cruise ship is astounding. With over 3,000 mouths to feed it's understandable! What's amazing is how GOOD it all is! Let's start with these appetizer and dip cruise inspired recipes.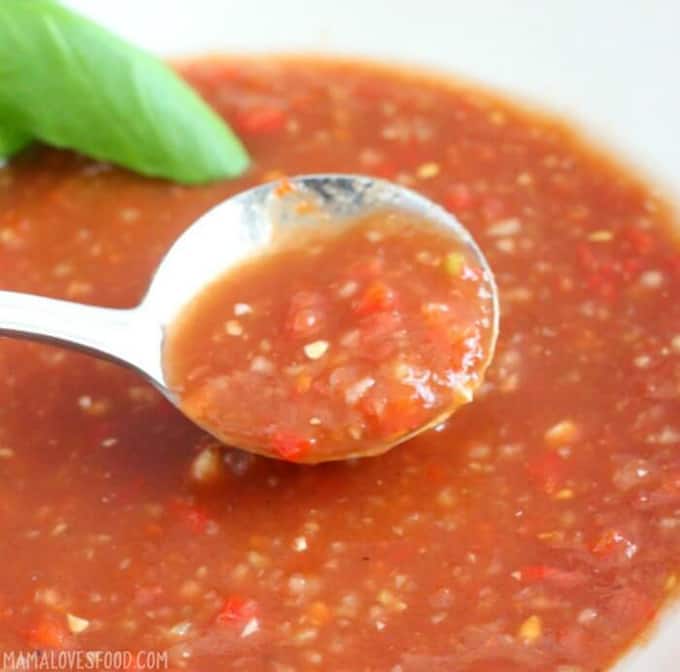 April's Gazpacho recipe was inspired by one of our last dinners on board the Island Princess. April said, "..they served the most delicious gazpacho at dinner on one of the last nights while we were scenic cruising." I'm so glad she recreated it because I'm definitely making it this week.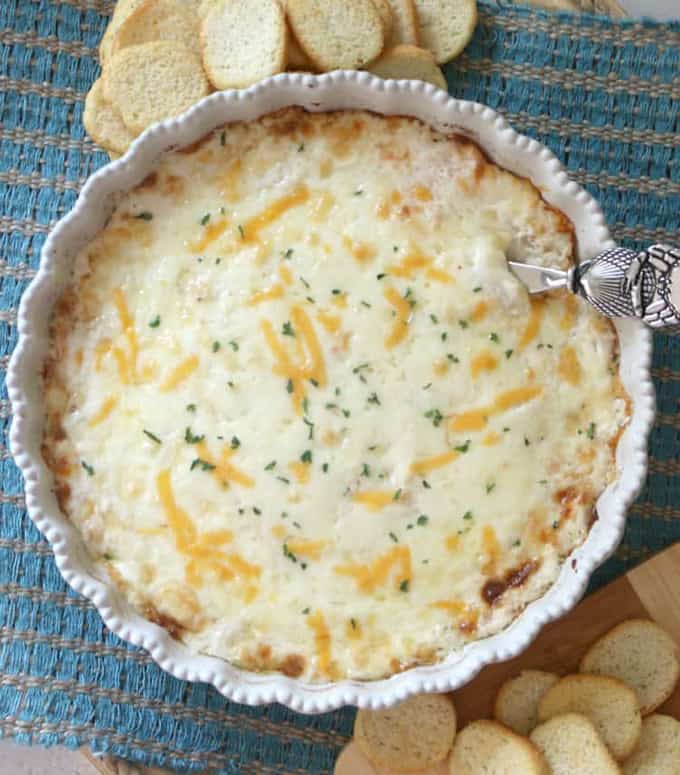 My friend Jenn and I went on a whale watching excursion with several of our friends. Afterward, we sat down for a"seafood feast" which included the most amazing king crab legs we'd ever eaten! Jenn was inspired to make this Cheesy Baked Crab Dip and her family says it's the best!
April was inspired twice to make this homemade cracker recipe. Once while enjoying chicken zoodle soup in her stateroom (yes the soup was inspired too!) and also while enjoying a smoked salmon dip in Hoonah, Alaska.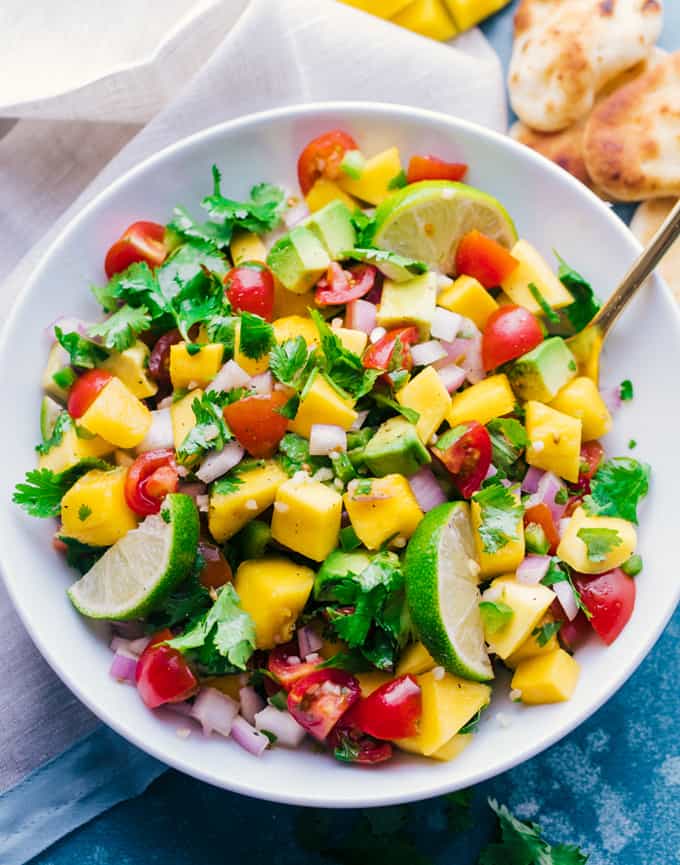 When Sandra created this mango salsa, she was dreaming of the fish tacos she had at Deckhand Dave's in Juneau. You might remember that I talked about Dave's place in my post about our Mendenhall Glacier helicopter tour. Best fish tacos anywhere!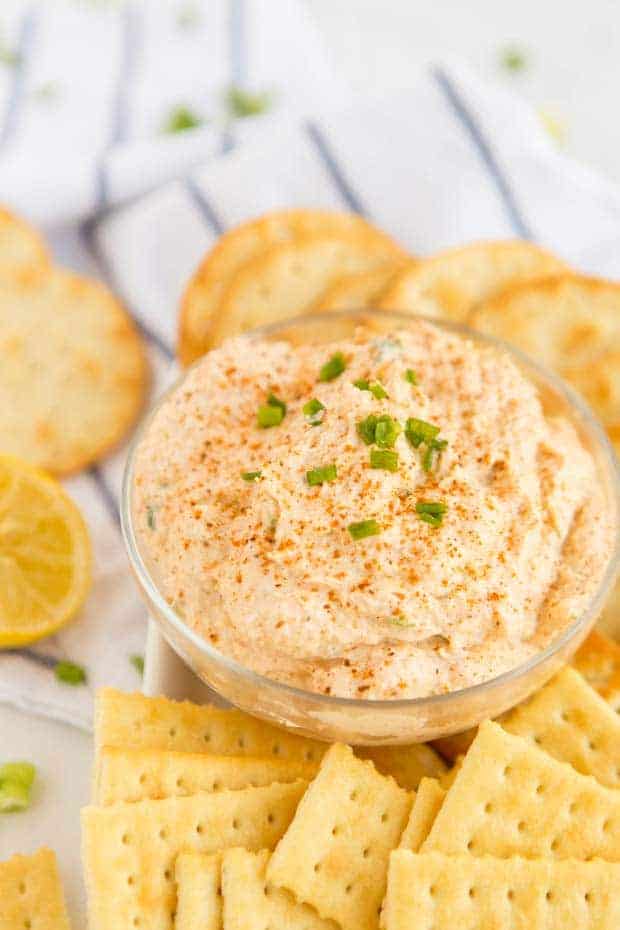 I have another tasty Crab Dip recipe for you, only Stephanie's recipe uses Greek yogurt and is a no-bake version. Throw it together in a snap!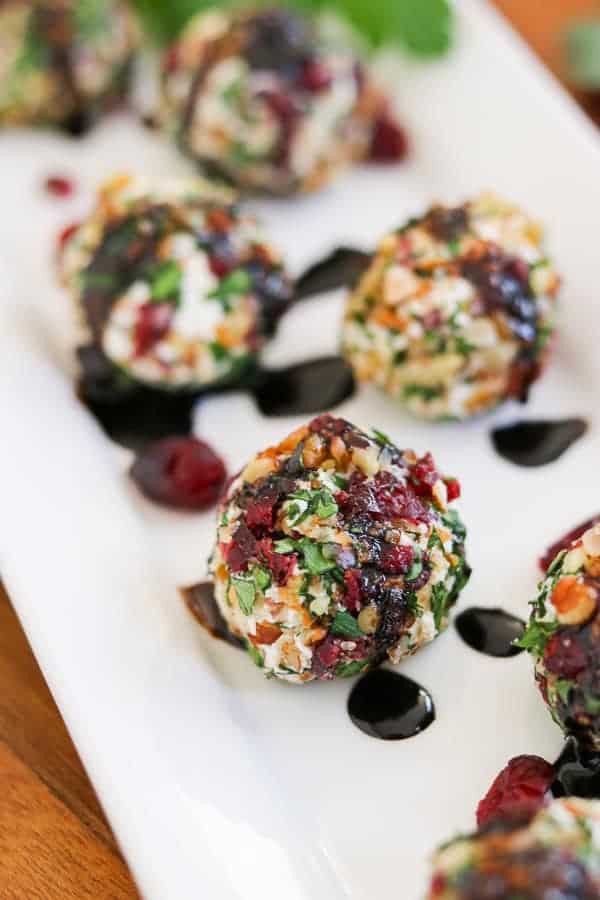 Lynne and her husband, Kurt, chose the White Pass Scenic Railway tour as their excursion while in port in Skagway. Among all the amazing looking trays of food were tasty little bites that Lynne recreated, behold her Cranberry Pecan Goat Cheese Bites!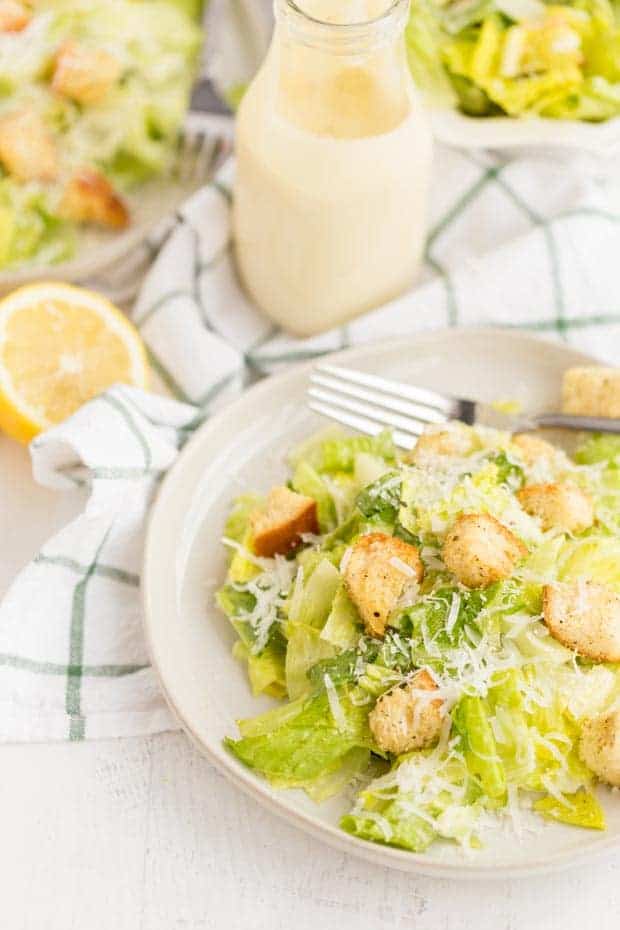 Seemed like at every meal, Stephanie ordered a Caesar Salad to go with her meal. She loved them that much that she keeps making them at home!
Cocktails & Drinks Reminiscent of Alaskan Cruising
Not having to worry about who is driving home when on a cruise ship means you can be more relaxed and enjoy a cocktail or two! There are several places on board to kick back and relax. Here are some of the cruise inspired recipes for drinks, born out of our multiple cocktail hours!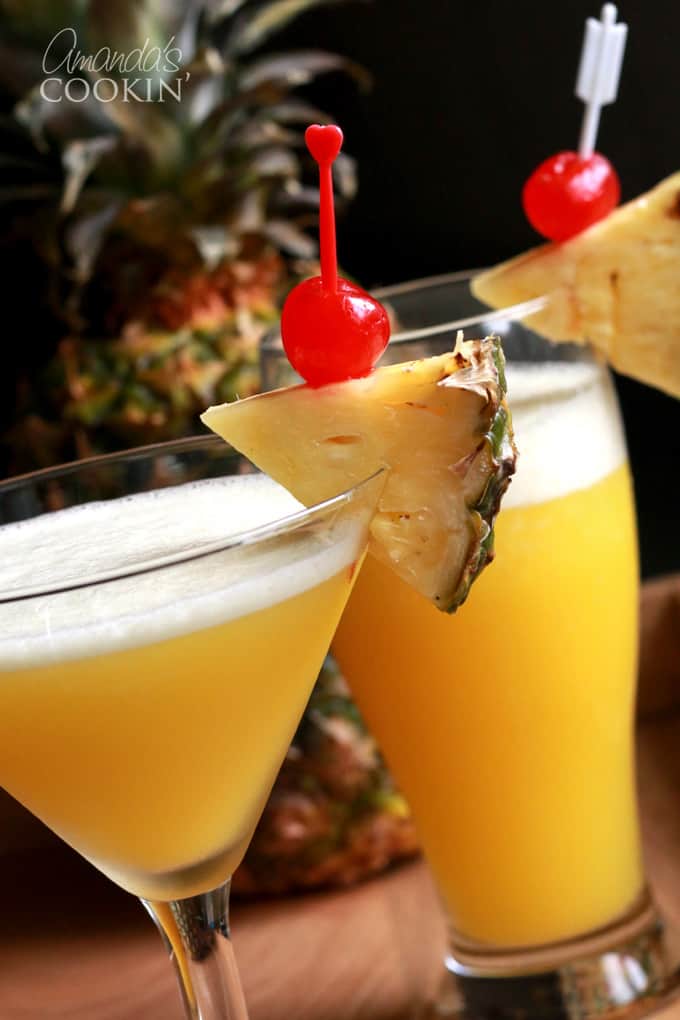 My good friend Jackie was my roommate and fellow excursion adventurer! After being back from Alaska for several weeks, she had been mixing up drinks like no other. This Rum Cruiser cocktail was her own creation, inspired by the gorgeous cocktails we enjoyed in the Wheelhouse Bar each night.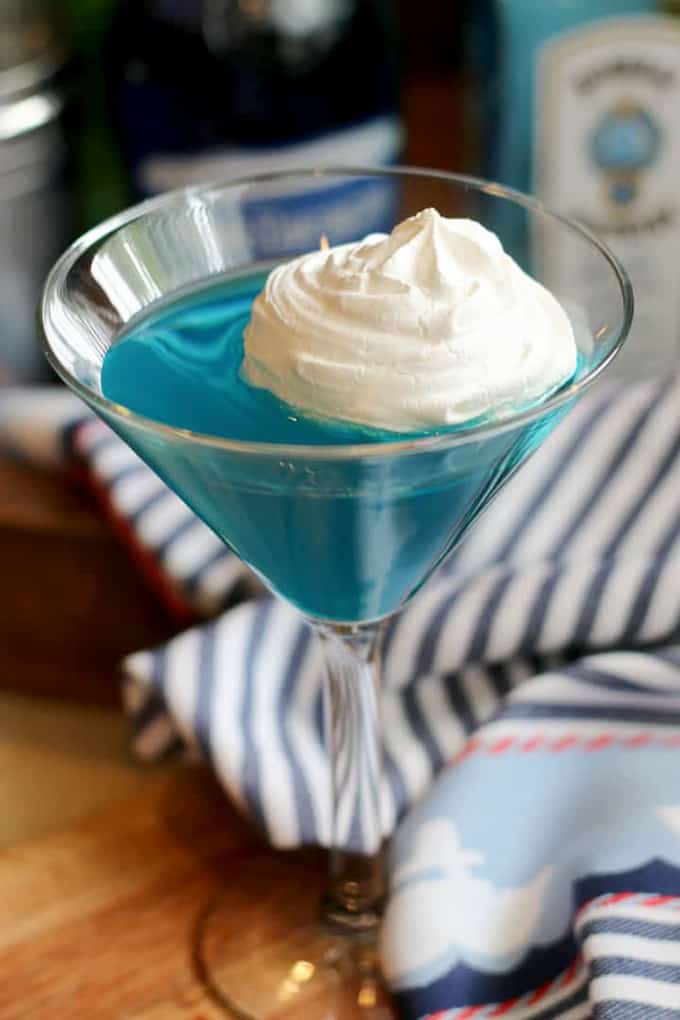 I've gotta say, I'm in love with the inspiration behind Jenn's Alaskan Glacier Martini! The blue represents the blue ice and the white meringue is the glacier floating on top!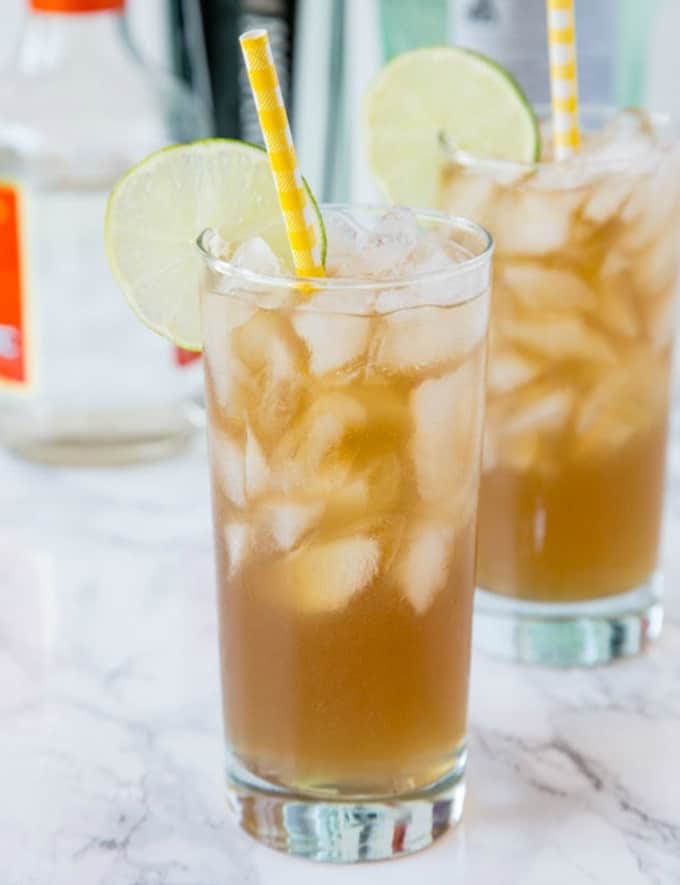 A cocktail list wouldn't be complete without a Long Island Iced Tea. Erin was also inspired by all the delicious cocktails available on board the Island Princess.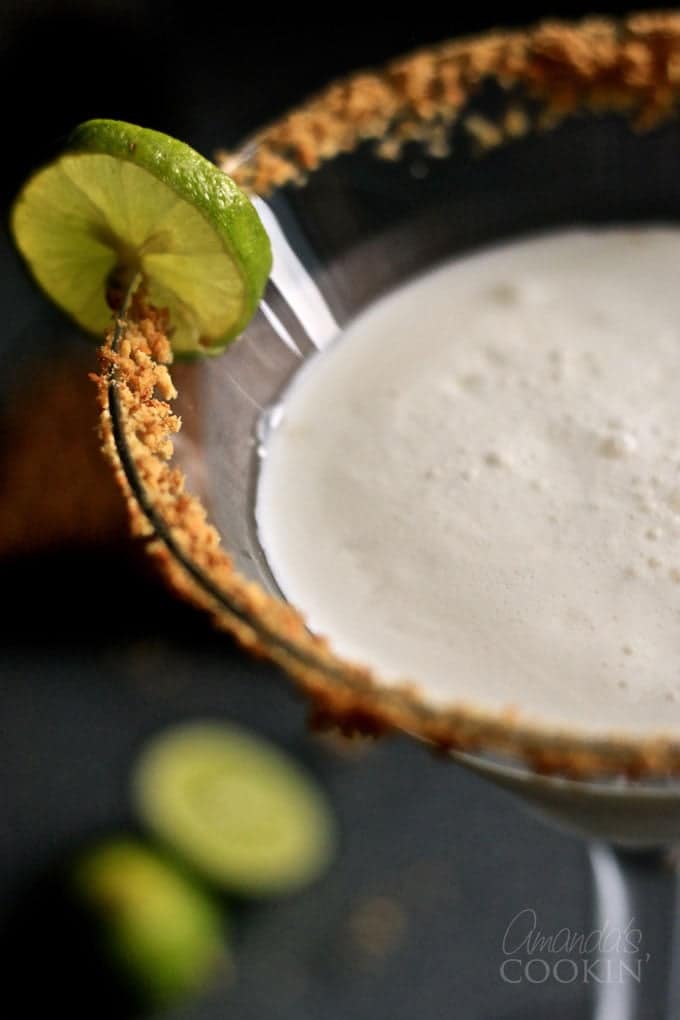 I mentioned that Jackie has been whipping up cocktails since we got back, and it all started with this Key Lime Pie Martini. We are alike in that we enjoy our glass of Cabernet each night and usually don't veer too far away from that.
However, on our last night aboard the Island Princess, Jackie ordered a key lime pie martini off the menu at the Wheelhouse Bar. She loved it so much she was determined to recreate it and it was a resounding success. I made them one night recently and they were delicious!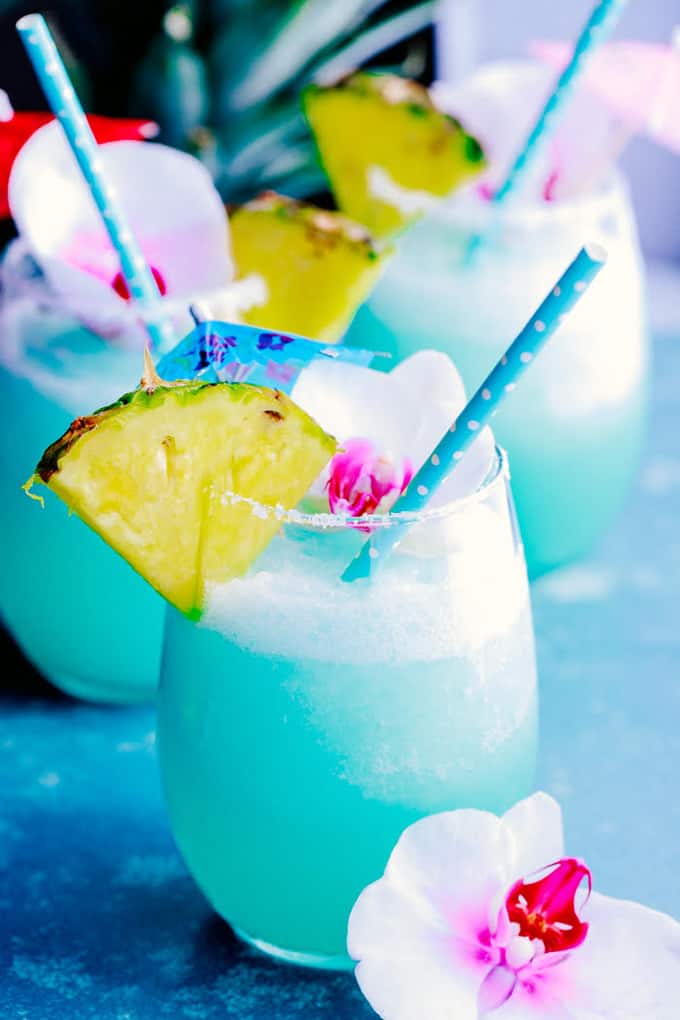 If you want to talk about a beautiful cocktail, take a look at Sandra's Island Cocktail (or mocktail if you prefer). The ship has an area at the very back that you can reserve called The Sanctuary. Consider it a private oasis for adults only, where you'll be pampered, fed and served whatever drinks you want. This is where the inspiration for Sandra's drink was born.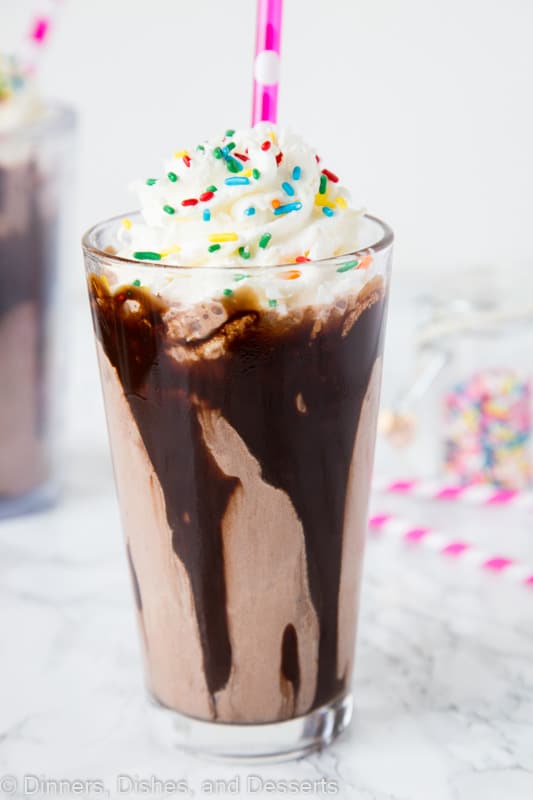 Take a walk around the ship and you'll find plenty of places to get snacks, coffee, soda, a cocktail, lunch and yes, ice cream, and milkshakes! Erin created this chocolate milkshake as a hat-tip to those available on board.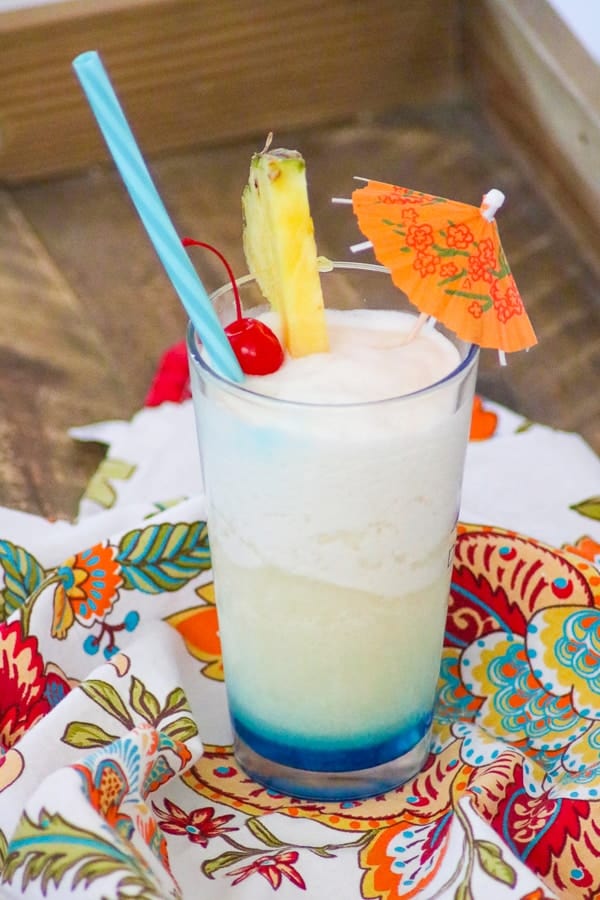 I'm actually pretty excited to try this Blue Ocean cocktail that Lynne made! In my opinion, it was the prettiest drink on board!
Dinner Time Inspired by Alaska
Aside from cocktail hour, this was my favorite! The dinner options were many and everything, I mean every single thing I ate, was delicious! I'm already planning my next cruise. I give you plenty of cruise inspired recipes for dinner my friends!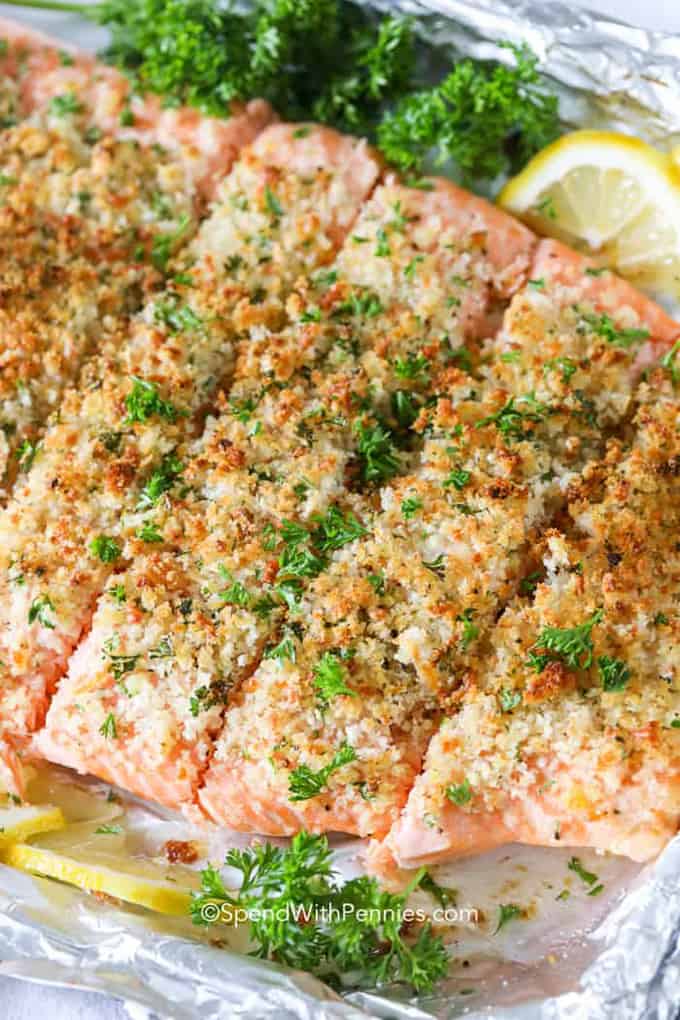 Holly went on a salmon fishing excursion for the first time in her life while in Alaska. On board, she really loved the Hazelnut and Panko crusted salmon, so she recreated something similar in the drool-worthy Herb Baked Salmon recipe!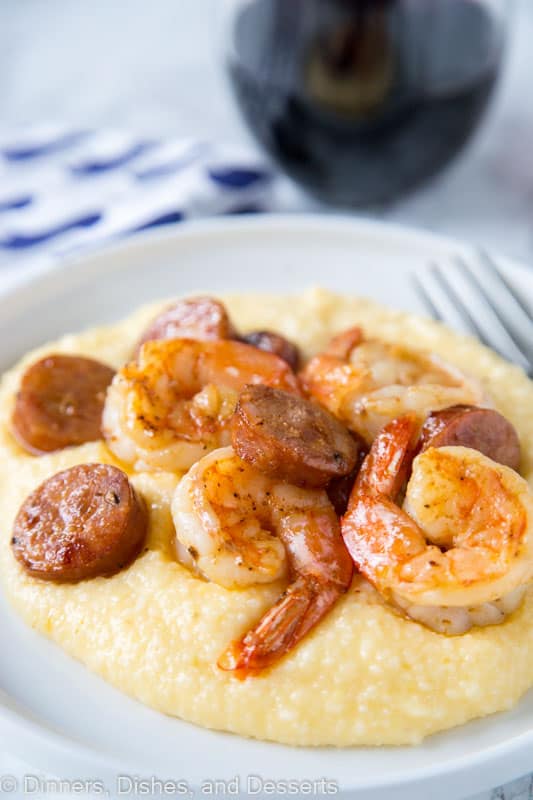 One evening we had dinner at a restaurant on board called The Bayou Steakhouse. Erin thought the grits and sausage dish there were so delicious that she decided to make and share this Easy Shrimp and Grits recipe to bring back those memories!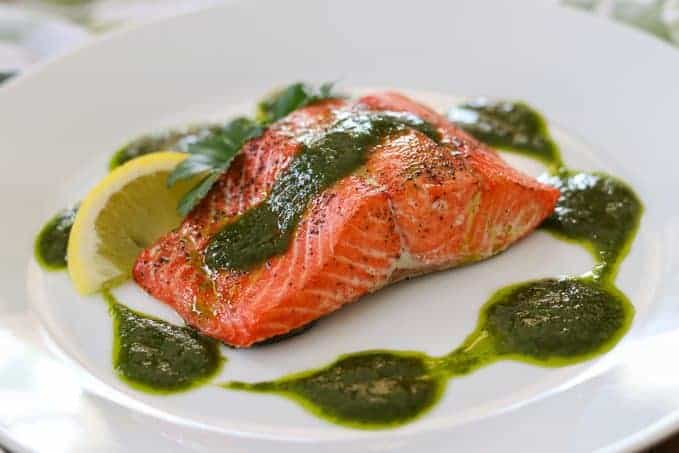 After Lynne's picturesque hike in Icy Strait Point and hearing all about bears, salmon, and other wildlife, she had salmon on the brain. The abundance of tasty, fresh salmon available in Alaska is amazing and that inspired this Chimichurri Salmon which I can't wait to try!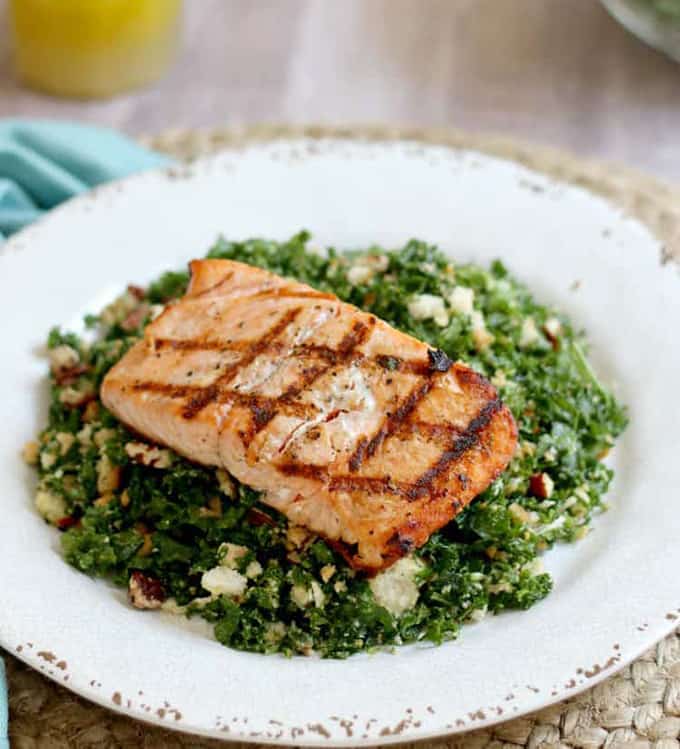 Another delicious Alaskan inspired salmon recipe comes from my good friend Jenn. She made this Grilled Salmon Kale Salad with Honey Lemon Vinaigrette. It looks amazing and I can't wait to try it!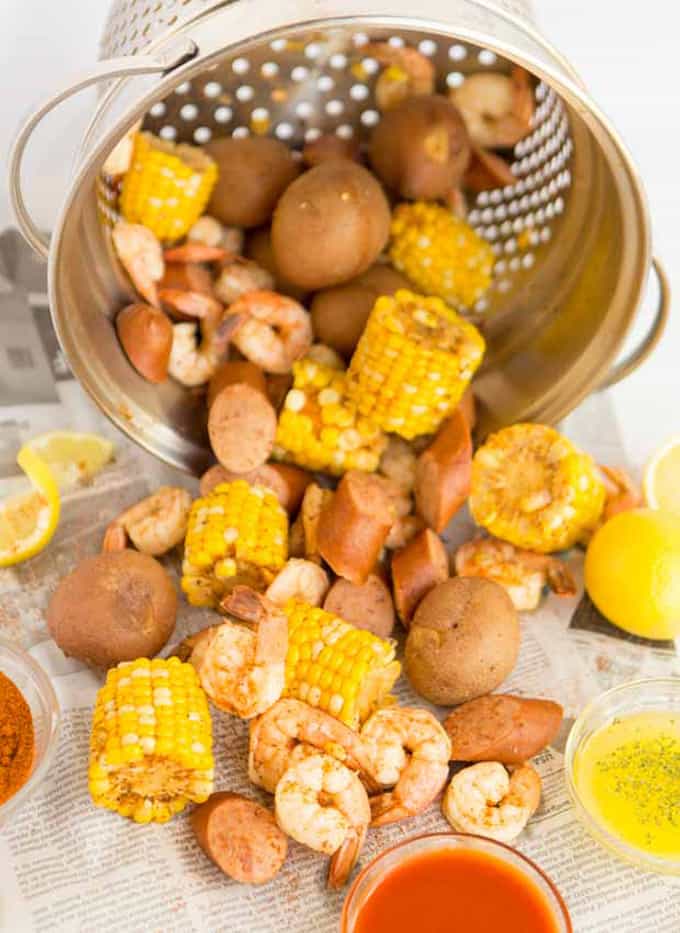 In all honesty, I'm super excited that Stephanie decided to make this Low Country Boil inspired by our seafood feast at Icy Strait Point! It was super delicious and paired with the best crab legs I've ever had.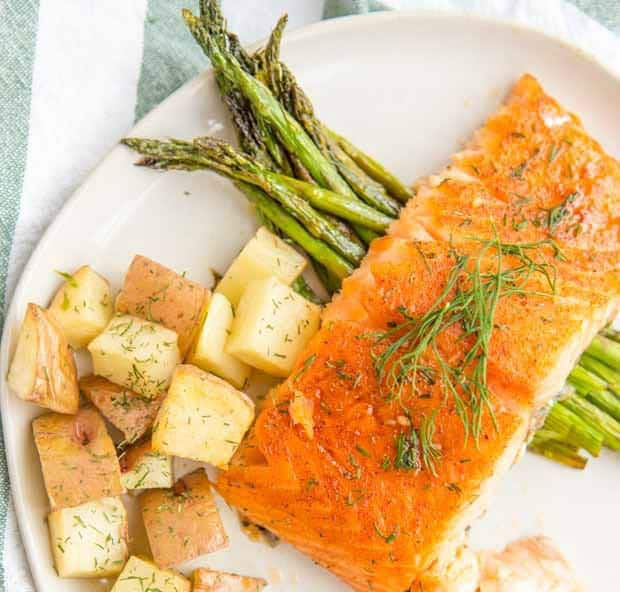 Steph also created this beautiful Brown Sugar Baked Salmon. Are you seeing a trend here? Oh the salmon recipes, yum!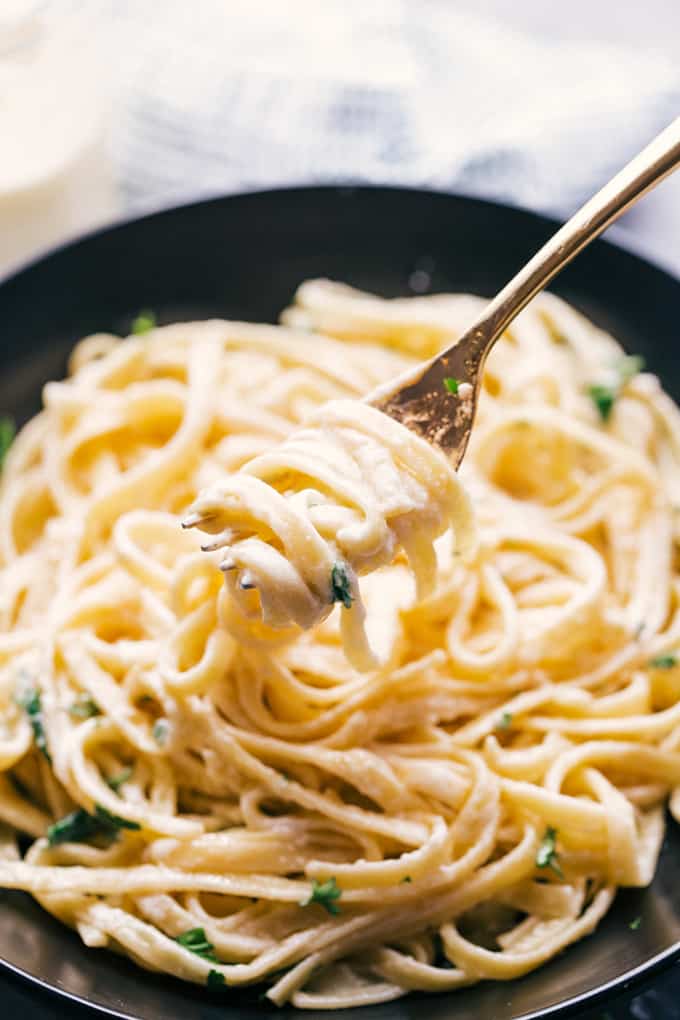 If you're like a lot of people that travel Princess Cruises, you love a certain recipe that everyone seems to be looking for. Sandra recreated the Fettuccini AlfredoFettuccine Alfredo she had onboard!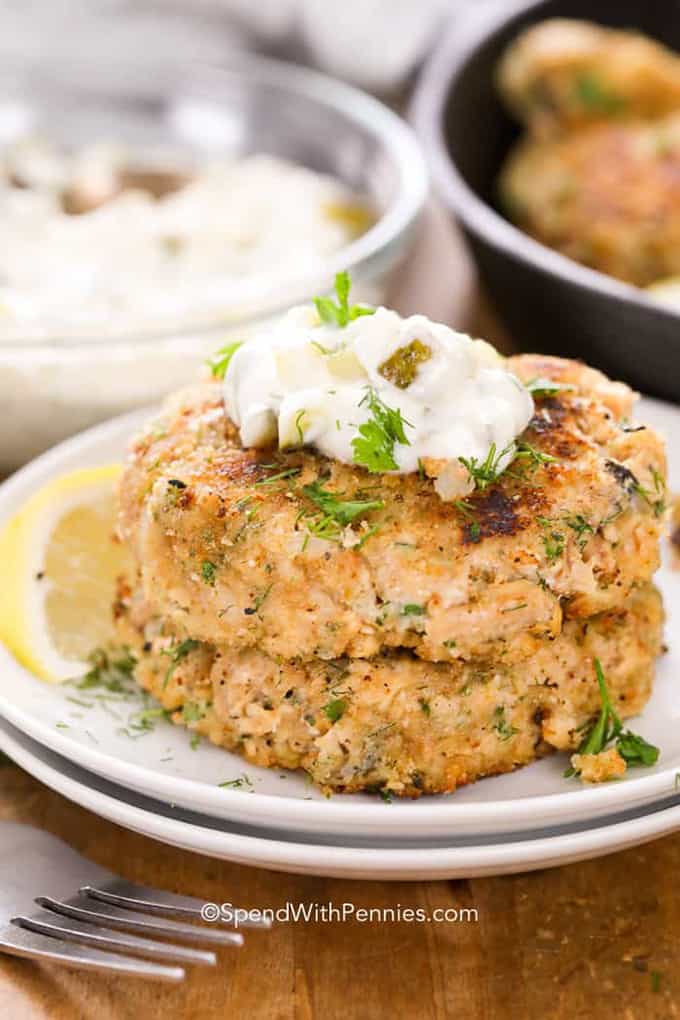 I mentioned before that Holly and her husband went on a salmon fishing excursion. She could wait to get back and start making all sorts of salmon recipes, including these Salmon Patties.
Cruise inspired Sweets & Pastries
There was absolutely no shortage of amazing desserts, sweets, and pastries aboard the Island Princess. I liked so many of them I don't know if I can actually name a favorite! Let's see what the others thought with these cruise inspired recipes for sweets.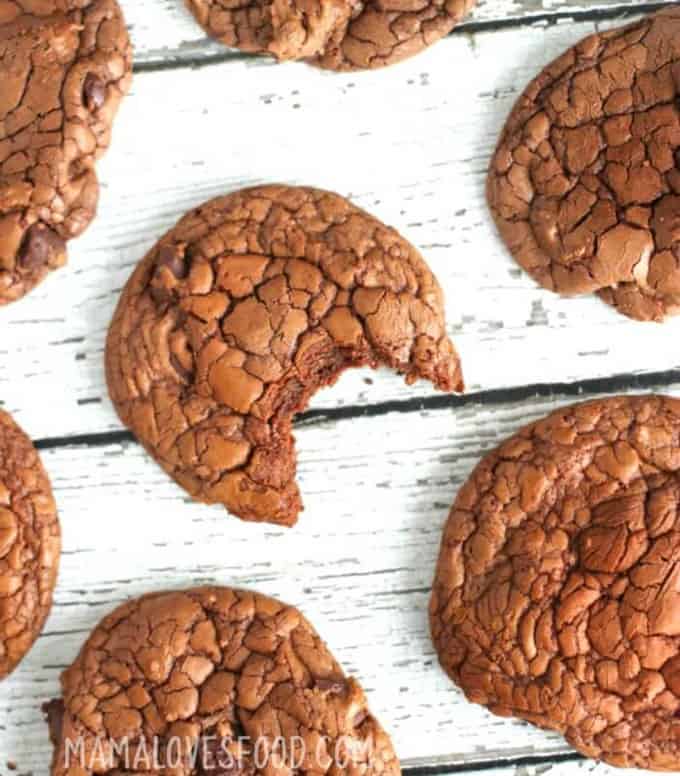 Aboard the Island Princess at the Horizon Court, you can get the most amazing chocolate chocolate chip cookies. The International Cafe has sweet, Nutella filled donuts. April mashed these two favorites together to come up with these gorgeous looking Nutella Cookies.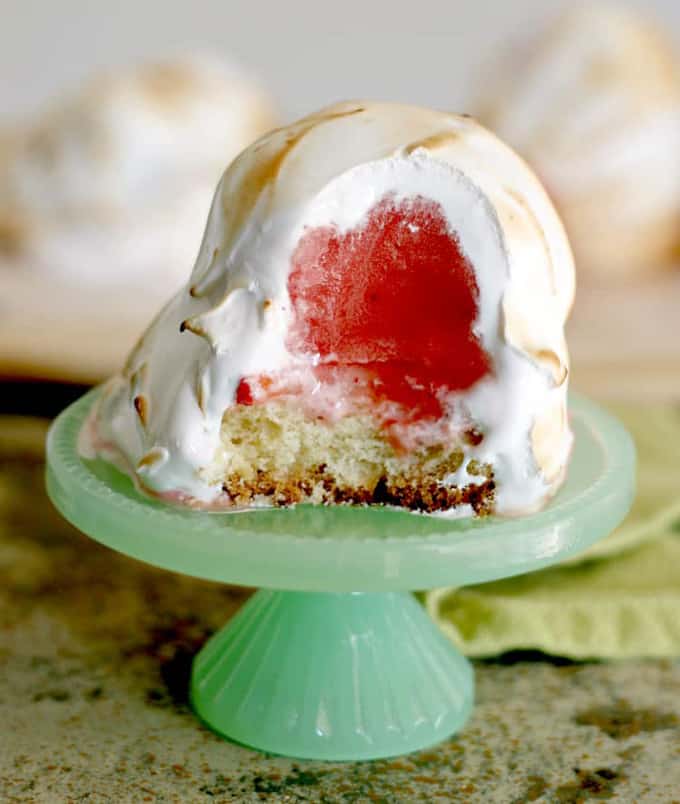 A cruise-going favorite is the Baked Alaska Parade that takes place in Sabatini's restaurant. Jenn was inspired by those gorgeous desserts and came up with these Strawberry Shortcake Baked Alaska.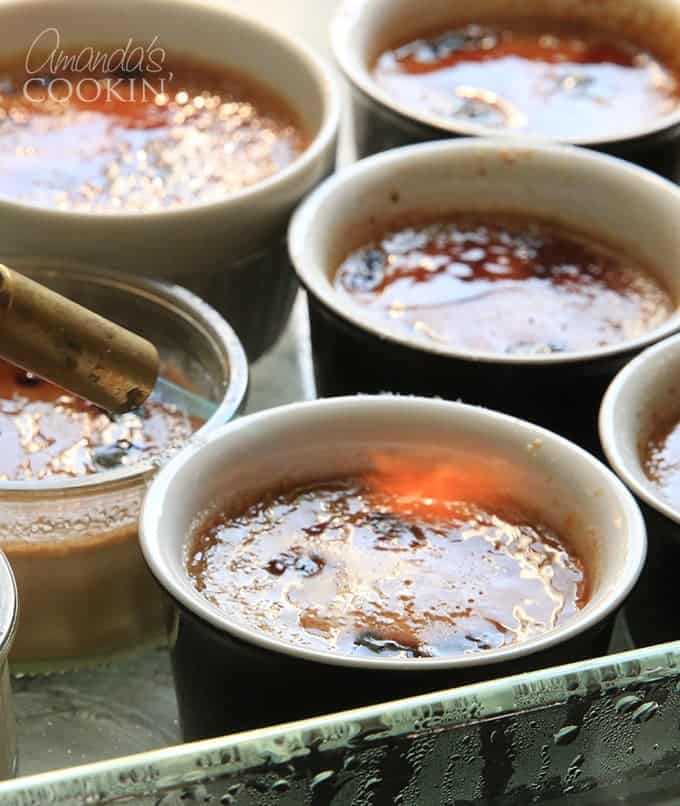 Another Sabatini's favorite was Espresso Creme Brulee. Jackie raved about it every night and was determined to recreate it at home. It's now her go-to entertaining dessert!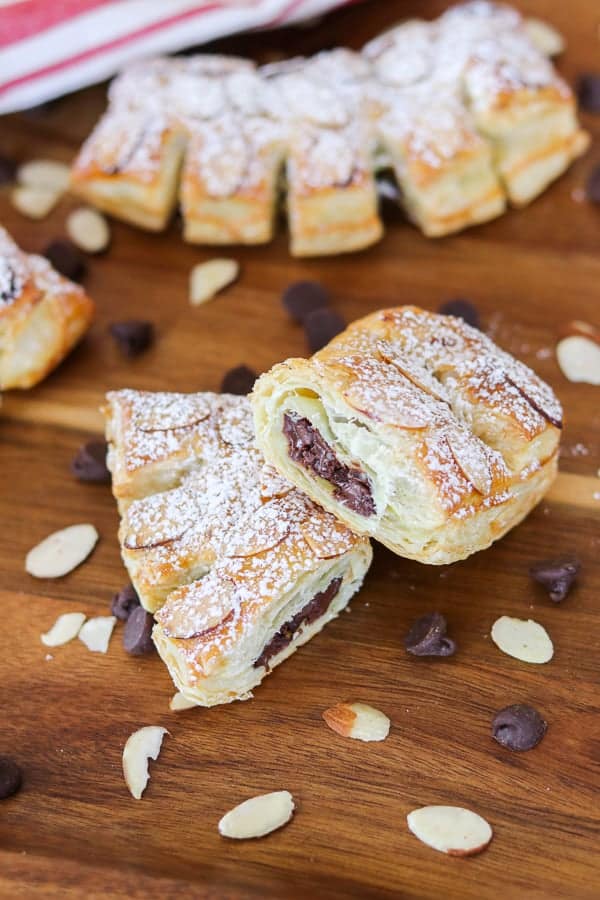 My friend Lynne loved the Chocolate Bear Claws she had at Horizon Court, the seemingly always open buffet on board, that she made them at home. They look amazing!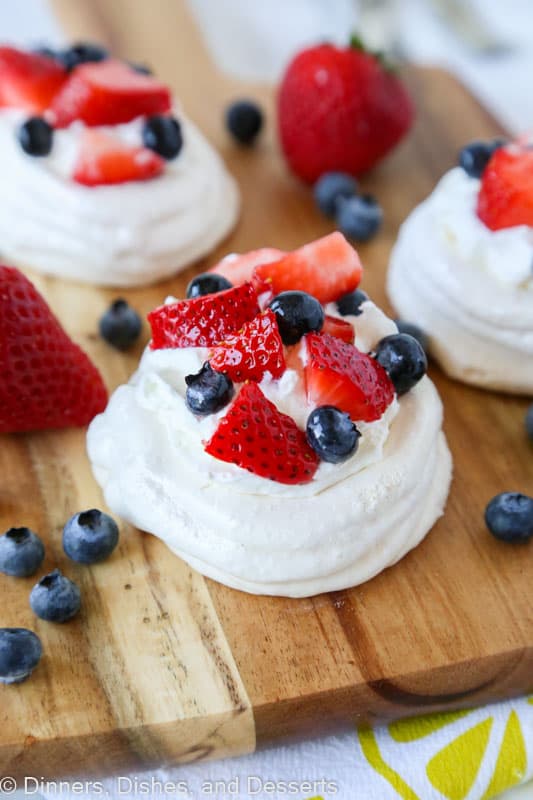 Yet another inspiration coming from Horizon Court were these Mini Pavlovas from Erin. She loved them so much on board, she knew she had to share how to make these little gems.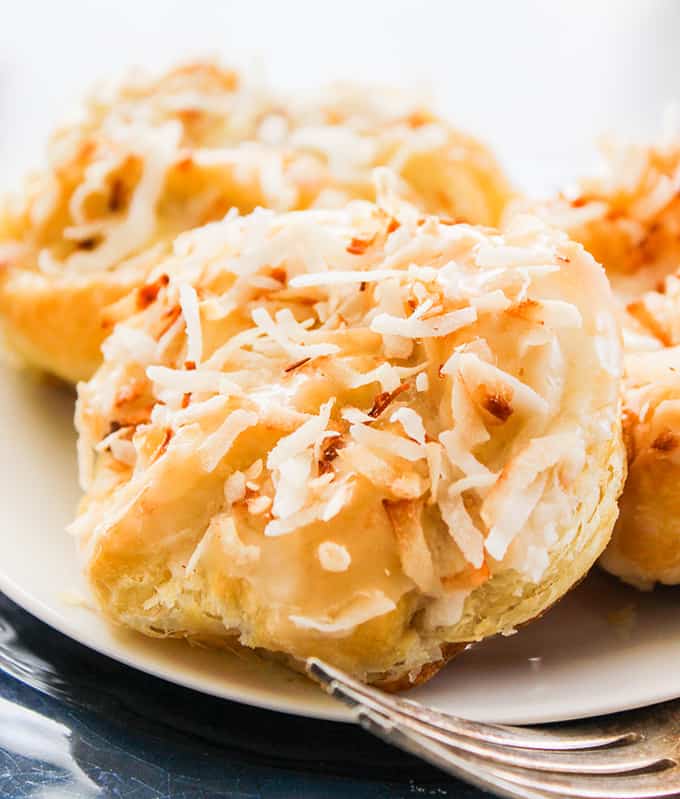 Sandra loved the pastries onboard so much that she created these delicious look Coconut Knots!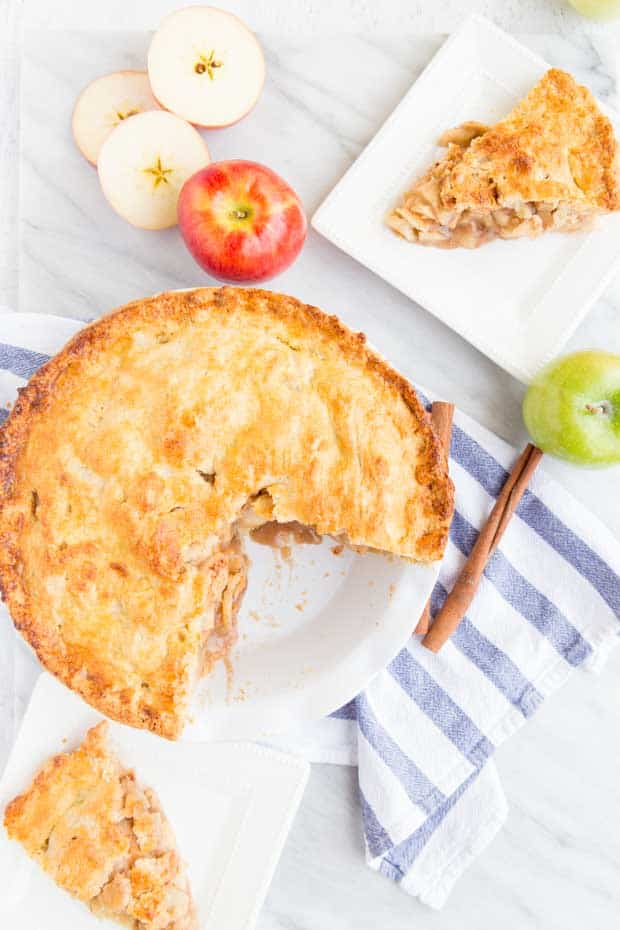 While onboard, we were taken on a tour of the ship's galley to see where all the delicious magic happens! while on the tour, Stephanie saw the chefs making a dessert that she couldn't wait to get home and recreate – Deep Dish Apple Pie!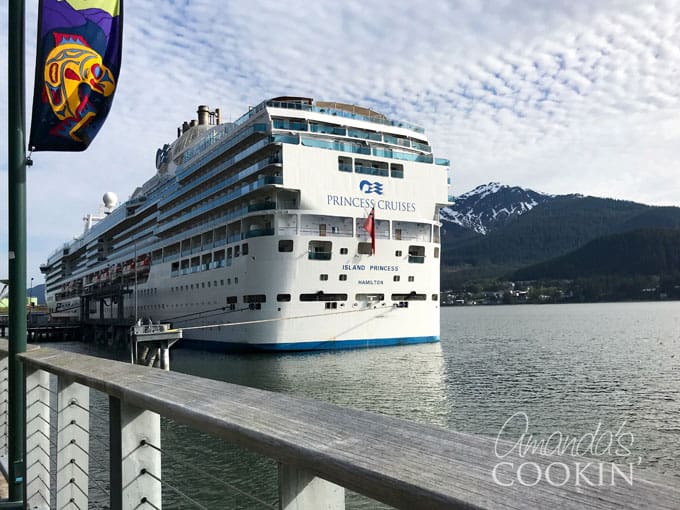 If I have your mouth watering and you're curious about all the food on board a Princess Cruise, be sure to check out all the food and dining options here! Have you ever been on a cruise? What was your favorite part?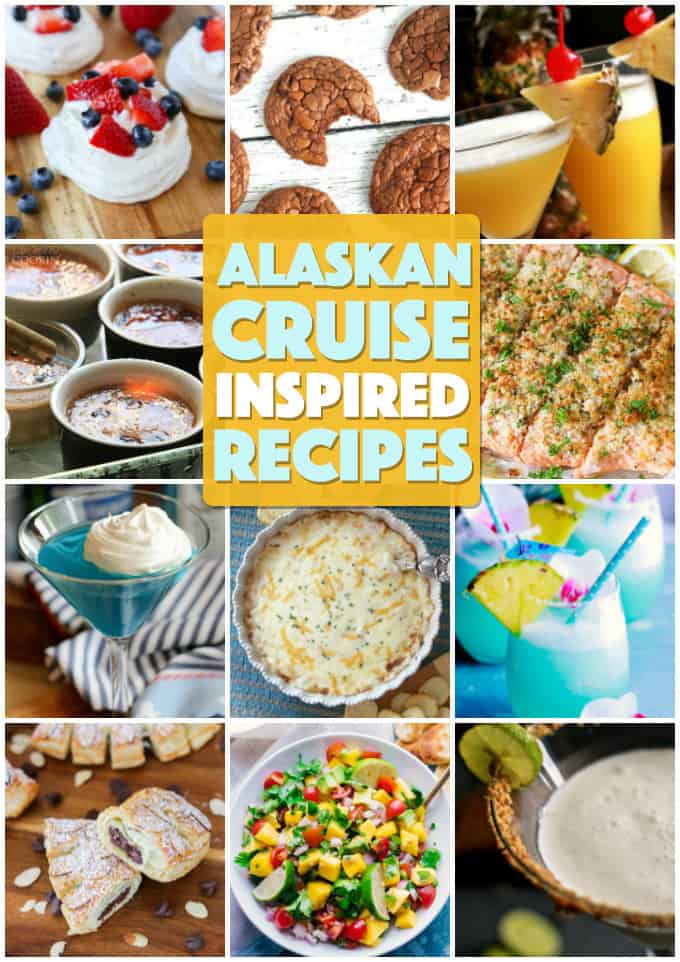 Amanda Davis is the entrepreneurial mom of four grown children and four step children. She and her husband, Chef Antoine, love to cook together creating recipes for this blog. Amanda also make kid's crafts and creates decorative items for her home. She is a crafting expert and guru in the kitchen and has appeared online and in print publications many times over the years. She is also a craft book author five times over and product developer as well as the owner of
FunFamilyCrafts.com
. You can find her on social media by using the buttons to the left!
Latest posts by Amanda Davis (see all)