This fun take on Eggplant Parmesan takes all the deliciousness of this classic recipe (just like Chicken Parmesan) and stuffs it into the eggplant skin, making it a fun recipe that's low on clean up!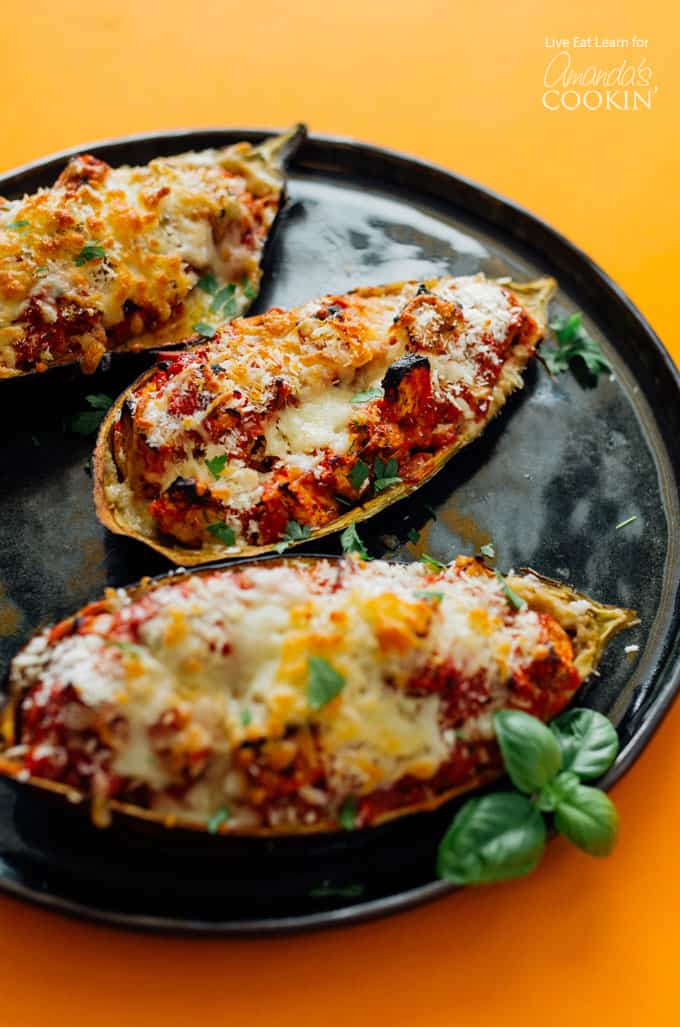 Stuffed Baked Eggplant Parmesan
Eggplant parmesan was always my go-to ~fancy dinner~ in college. As a budding vegetarian with an inability to cook much of anything, I stuck to the vegetarian basics (i.e. frozen veggie burgers, pesto pasta, and eggplant parm). But I could never get it quite right.
Compared to the gold standard eggplant parmesan (which to me, was Olive Garden), mine was just not crispy or cheesy or tender enough. But I recently thought of a way to transform my usual eggplant parmesan into something seriously delicious. Stuff it!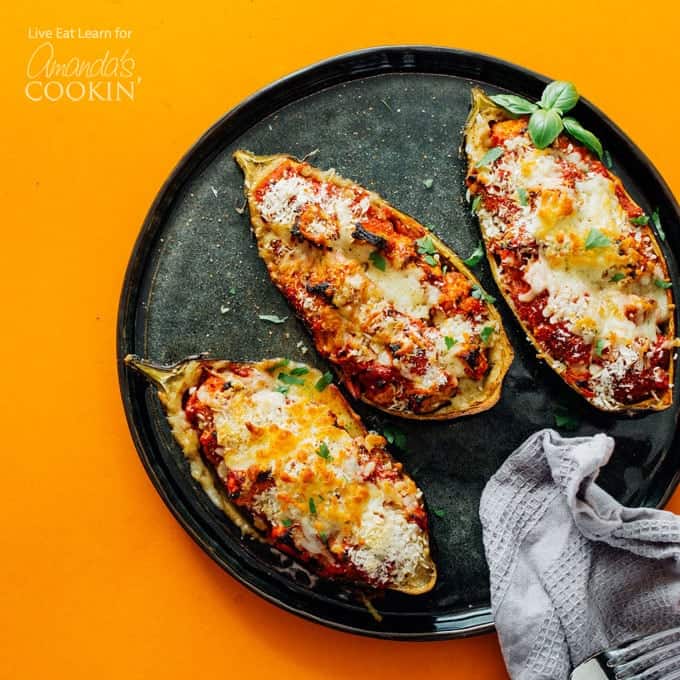 FIND THE FULL PRINTABLE RECIPE AT THE END OF THIS POST
To make this stuffed baked eggplant parmesan you'll need:
1 15-oz can diced tomatoes
2 Tbsp tomato paste
2 cloves garlic, minced
1 tsp each dried parsley, dried oregano
¼ cup panko breadcrumbs
¼ tsp salt
¼ cup grated parmesan
2 small eggplants
½ cup shredded mozzarella
Kitchen tools you may find useful: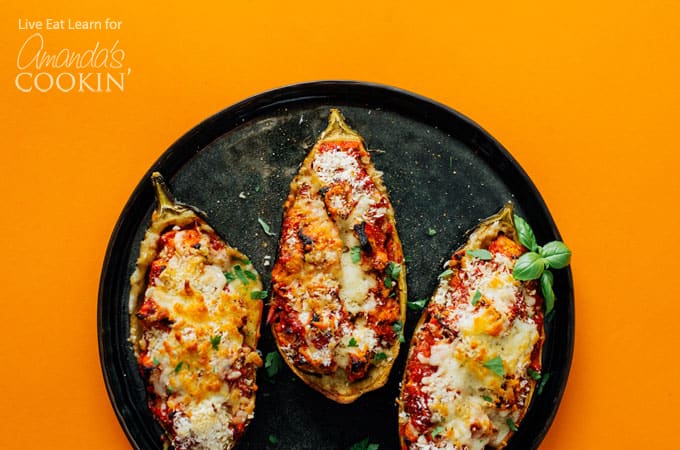 Making this Stuffed Baked Eggplant Parmesan is super simple. You'll just score the eggplant and scoop out the insides. Throw them into a pot with some tomatoes and seasonings to let the flavors get to know each other, then stuff into hollowed eggplant skins.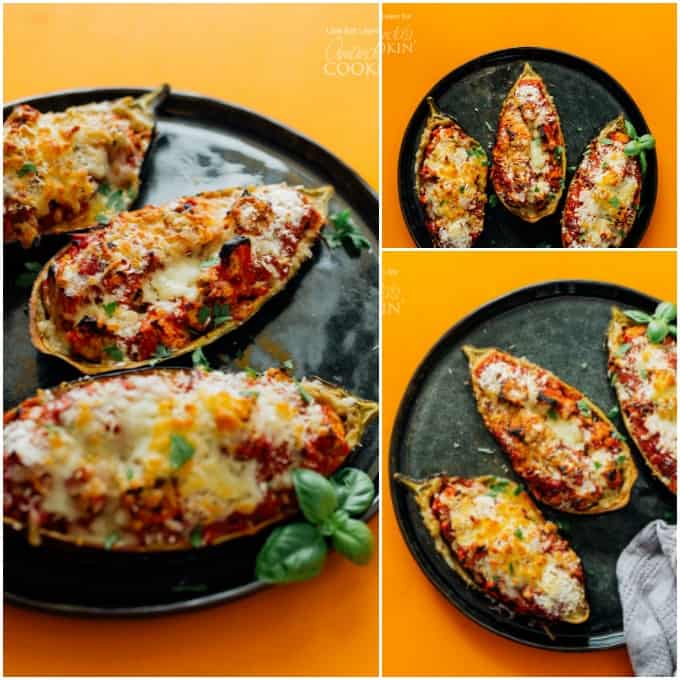 Bake until bubbly and aromatic, top with more cheese and some panko (for the perfect amount of crisp), and continue baking until golden brown and decadent. Serve to friends, family, and yourself!
Love eggplant recipes? Try our Roasted Eggplant with Herbed Mint Sauce as your next side dish (or meal!) Or this delicious Baba Ganoush Hummus for the perfect veggie dip!