One thing I keep in my fridge all season long is apple cider. I know it's available year-round, but there is nothing better than a warm cup of apple cider on a crisp fall day, except for maybe this Apple Pie Cocktail using real apple cider.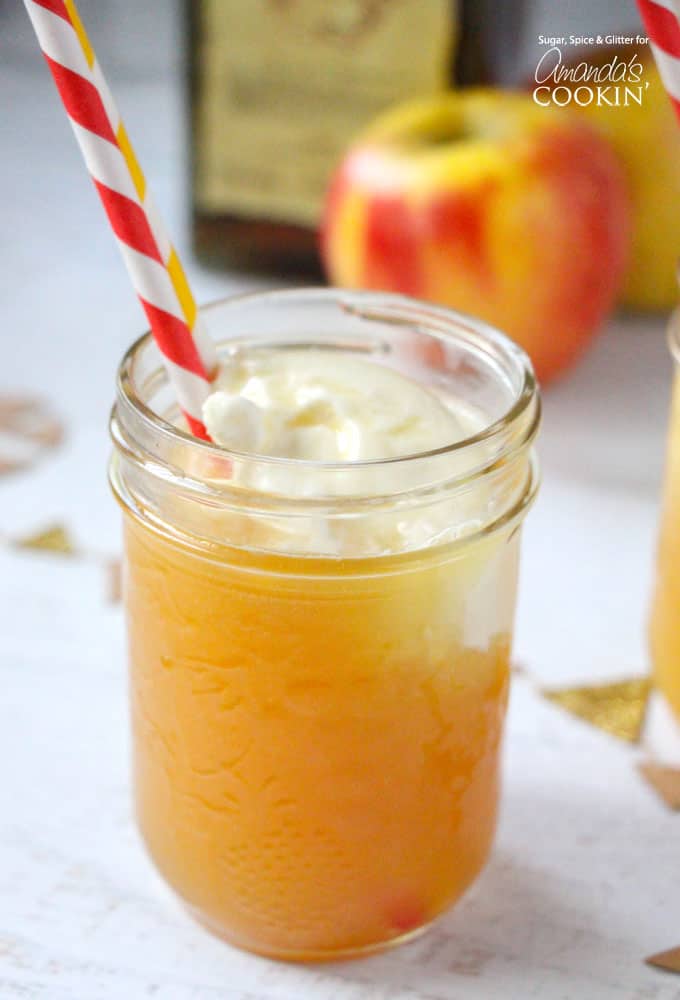 Apple Pie Cocktail
This apple pie cocktail has all of the caramelized baked apple flavor that you would expect from a delicious apple pie and is even topped off with a scoop of vanilla ice cream. It tastes great right away, but it gets even better as the ice cream melts (you can stir the cocktail with your straw to help this process along), making this cocktail creamy and rich.
The apple cider can be added cold, or heated before making your apple pie cocktail – my favorite way is to take the few minutes to warm up the apple cider first, but it is still delicious either way.
This apple pie cocktail is one way you can have your pie and drink it, too! A friend of mine made this apple pie moonshine spiced cider which I'll be trying next!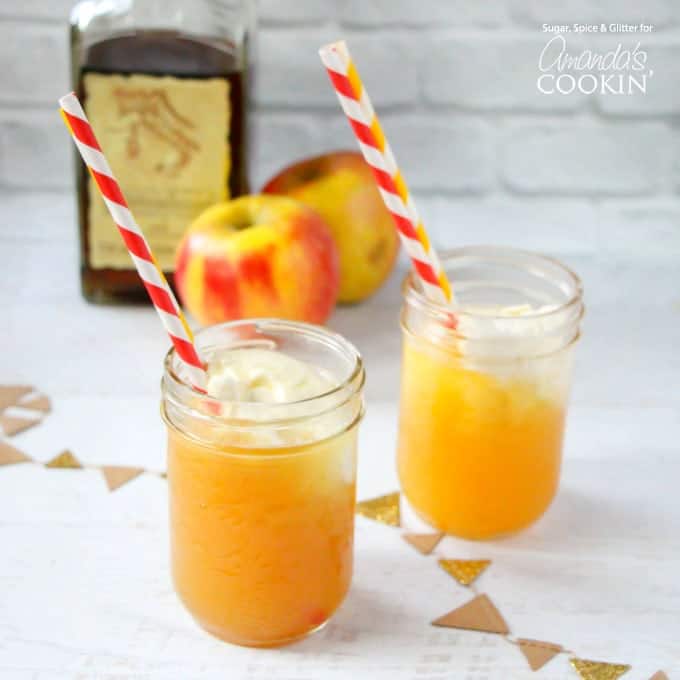 Ingredients to Make an Apple Pie Cocktail
4 oz Amaretto or Butterscotch Schnapps
1 cup apple cider
2 scoops ice cream
Makes 2.
Tools to Help Make Your Apple Pie Cocktail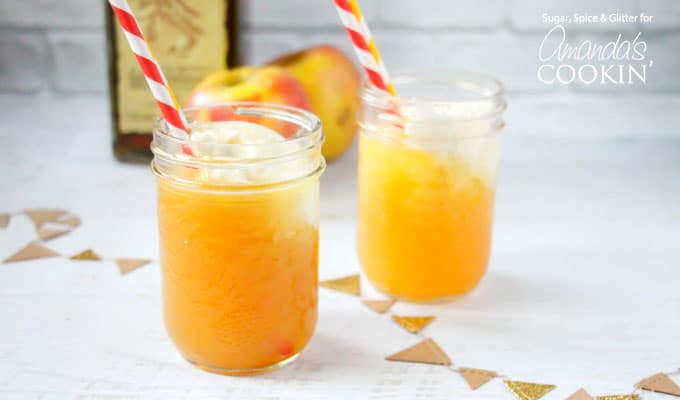 SCROLL DOWN FOR THE PRINTABLE VERSION

More cocktail recipe you might enjoy: