One thing I keep in my fridge all season long is apple cider. I know it's available year-round, but there is nothing better than a warm cup of apple cider on a crisp fall day, except for maybe this Apple Pie Cocktail using real apple cider.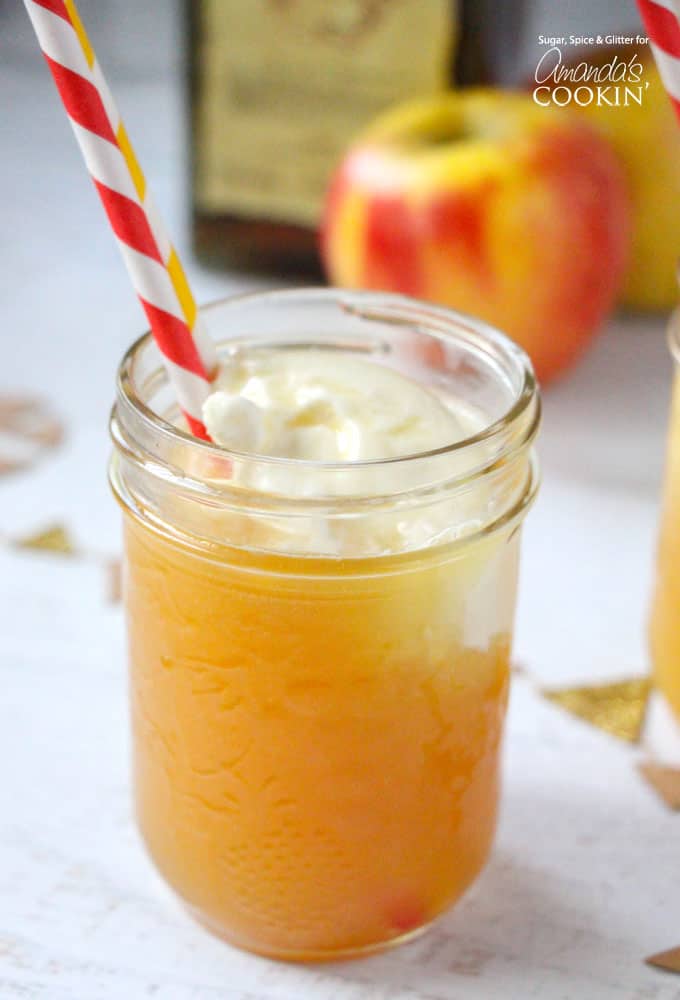 Apple Pie Cocktail
This apple pie cocktail has all of the caramelized baked apple flavor that you would expect from a delicious apple pie and is even topped off with a scoop of vanilla ice cream. It tastes great right away, but it gets even better as the ice cream melts (you can stir the cocktail with your straw to help this process along), making this cocktail creamy and rich.
The apple cider can be added cold, or heated before making your apple pie cocktail – my favorite way is to take the few minutes to warm up the apple cider first, but it is still delicious either way.
This apple pie cocktail is one way you can have your pie and drink it, too! A friend of mine made this apple pie moonshine spiced cider which I'll be trying next! Another favorite is our classic Appletini!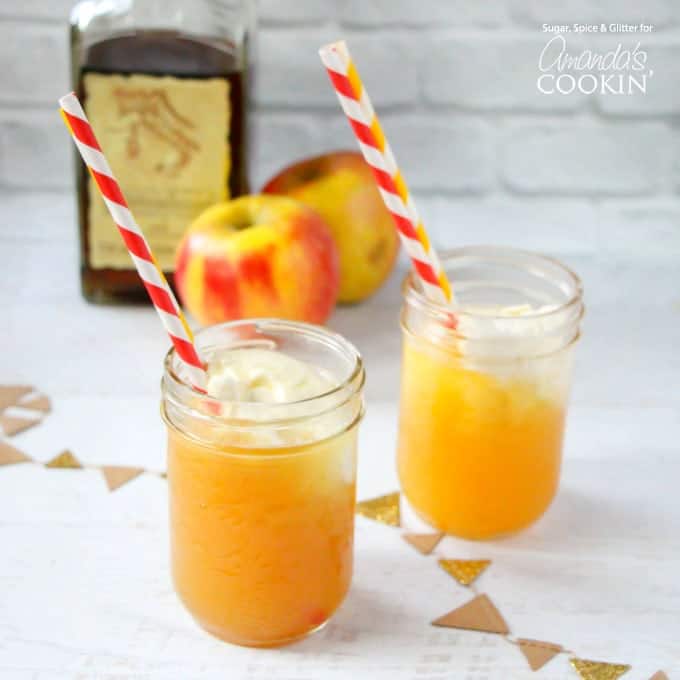 Ingredients to Make an Apple Pie Cocktail
4 oz Amaretto or Butterscotch Schnapps
1 cup apple cider
2 scoops ice cream
Makes 2.
Tools to Help Make Your Apple Pie Cocktail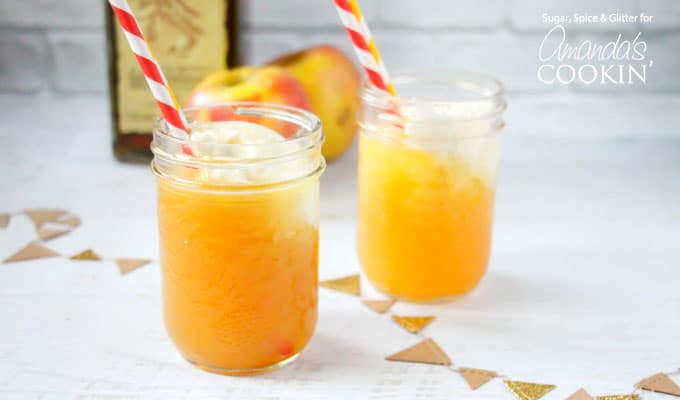 SCROLL DOWN FOR THE PRINTABLE VERSION

More cocktail recipe you might enjoy: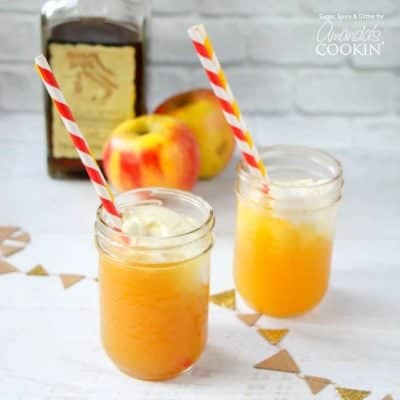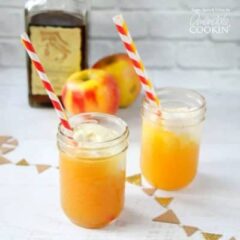 Ingredients
4

oz

Amaretto or Butterscotch Schnapps

1

cup

apple cider

2

scoops ice cream
Instructions
Place 2 oz of Amaretto (almond liqueur) in the bottom of your serving glass and top with a scoop of ice cream.

Optionally, if you want a warm cocktail you can warm up your apple cider in the microwave or a in saucepan over medium-heat before adding it to the cocktail.

Pour 1/2 cup of apple cider over the ice cream, or enough to fill the serving glass.

Taste and add more Amaretto as needed.
Nutrition
Jennifer loves sharing positive parenting inspiration, easy recipes for the foodie family, and fun kids' activity ideas. Her goal is to provide a safe space for busy moms to come find great resources and reliable ideas to help you & your family thrive.
Latest posts by Jennifer Tammy (see all)