These boozy mouth-watering Raspberry Mango Popsicles are bursting with fresh summer flavors, packed into an icy cold treat and ready in less than 15 minutes! The perfect adult-friendly frozen treat for a hot summer day, just like this Easy Bourbon Slush!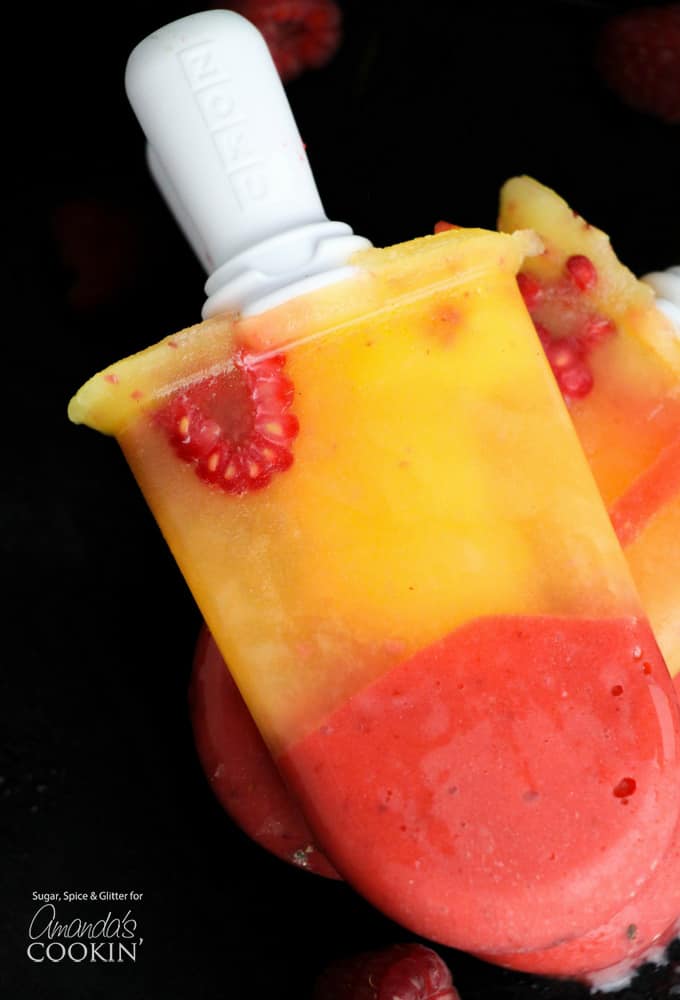 Raspberry Mango Popsicles
Popsicles are always an easy go-to summer treat, so my secret is that I keep my Zoku machine in the freezer basically all summer long.
Basically, whenever you want to make some fresh popsicles you just prep your ingredients, pull out the Zoku, pour in your popsicle mixture and wait 5-10 minutes for your perfectly frozen ice pops to be ready!
Of course, making popsicles with a regular mold is still great – but if given the choice to wait 5 minutes or 5+ hours? 5 minutes is an easy choice.
And while the Zoku is great for kids (they can help use it or you can whip them up a frozen treat in minutes), these raspberry mango popsicles are for grown-ups only.
Instead of pureeing our fruit mixture with juices like I would normally, I went with vodka and limoncello. It's a fun spin on serving up summer cocktails and the amount of alcohol per popsicle is quite low, you basically just get the taste.
Since alcohol doesn't ever completely freeze, the fruit is what is holding these popsicles together. They melt a bit faster than a popsicle without alcohol – but I think it's a fair compromise!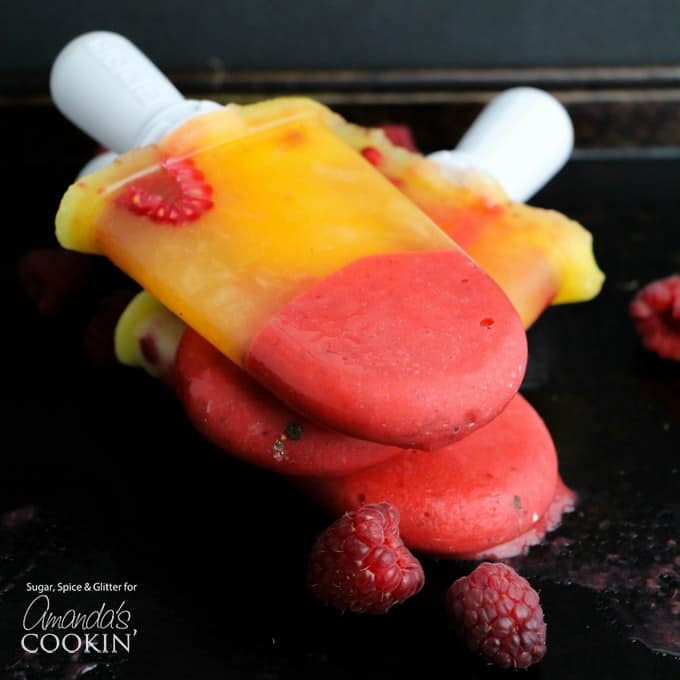 FIND THE PRINTABLE VERSION AT THE END OF THIS POST
Raspberry Mango Popsicles Ingredients
1 cup fresh or frozen raspberries, plus extra for garnish
1/4 cup vodka
1 cup fresh or frozen mangoes
1/4 cup limoncello
Kitchen Tools You May Find Helpful: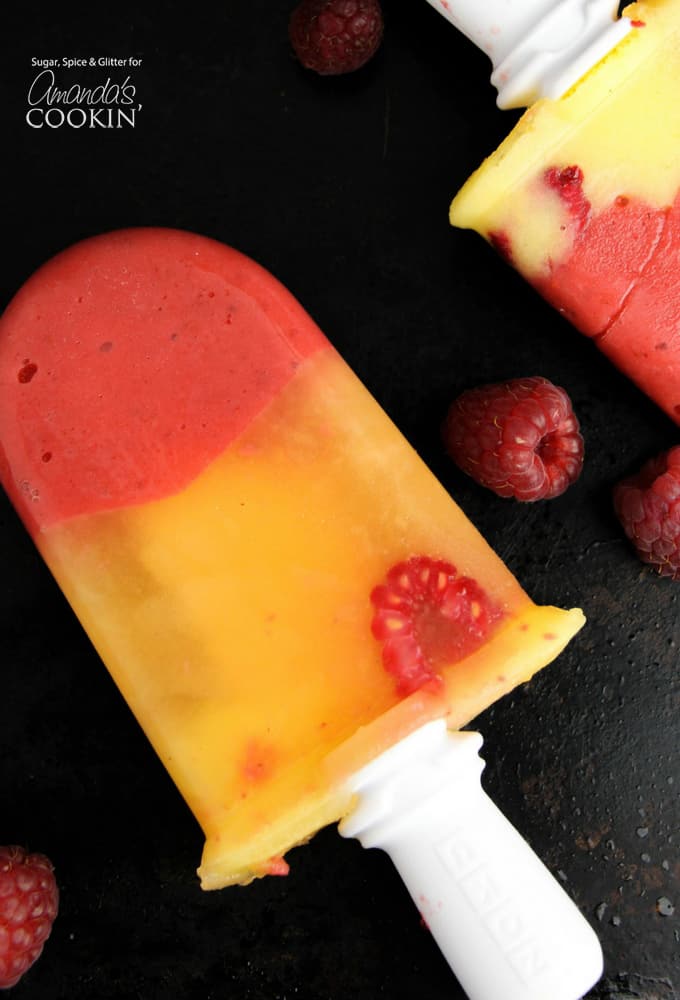 How to Make Raspberry Mango Popsicles
Ensure that your Zoku ice maker, if using, has been refrigerated for at least 20 hours for best results.
Place the vodka and raspberries in a smoothie blender and puree until smooth.
Pour 1-2 Tablespoons into the bottom of the popsicle tray and then insert the popsicle sticks.
If you want a few whole raspberries peeking through the mango layer, slice them in half and carefully place on the sides of the popsicle mold.
Next, puree the mango and limoncello. Top off the popsicle mold.
If using a Zoku, wait 5-10 minutes for your popsicles and remove popsicles with the twisty gadget. If using a traditional popsicle mold, place it in the freezer and wait at least 6 hours or overnight.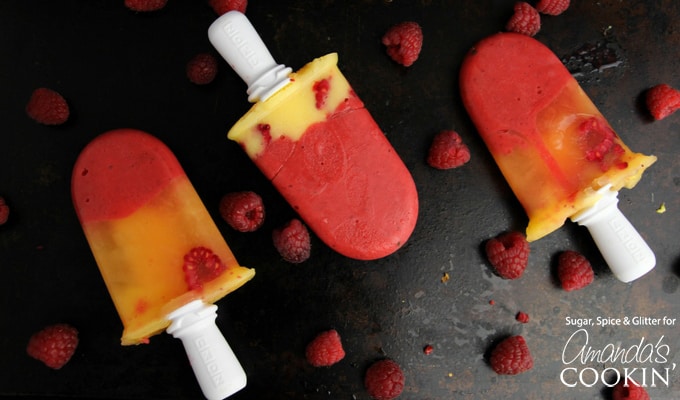 Enjoy your raspberry mango popsicles! What's your favorite grown-up treat in the summer? Try this Easy Bourbon Slush for a tasty adult treat to cool you off on a hot day! Or for a kid-friendly summer drink, you can try this delicious Honeydew Lemon Slush.