These Cherry Yogurt Popsicles are an easy and healthy frozen treat that will certainly cool you off this summer. With a magic shell chocolate coating, how could you go wrong? These Cherry Yogurt Popsicles are a fun dessert that everyone is going to love, just like these Raspberry Mango Popsicles!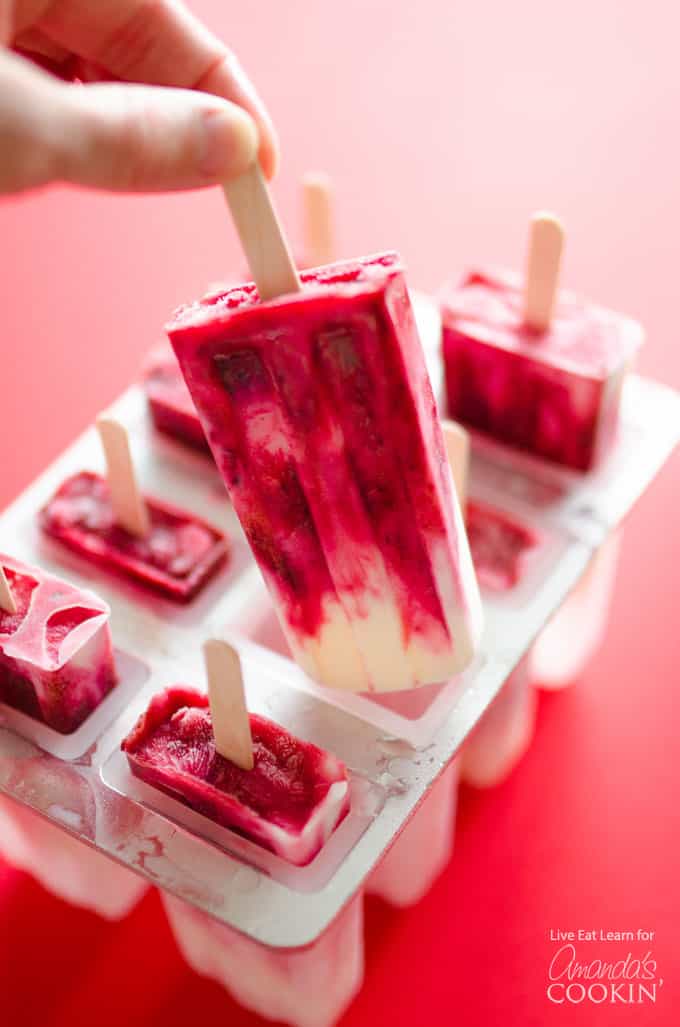 Cherry Yogurt Popsicles
I always used to see popsicle recipes out there and think "yea, yea, they're pretty but is it really worth the investment?" Then last week I finally caved and got a popsicles mold…and now I understand. Who knew that literally everything is more exciting when frozen into a popsicle shape. Greens smoothies? Check. Coconut water with a few pieces of fruit? Check. And in the case of today, yogurt and cherries? Check!
You'll essentially just stir together the yogurt, honey, and vanilla to get a base flavor going, then grind up the cherries in a food processor. Add the cherries and yogurt to your popsicle mold in alternating layers, and freeze! When they're ready, we'll dip them in a chocolate magic shell (you know, the chocolate sauce that instantly turns hard that we all loved as kids?), and sprinkle with almonds. And now you have delicious Cherry Yogurt Popsicles!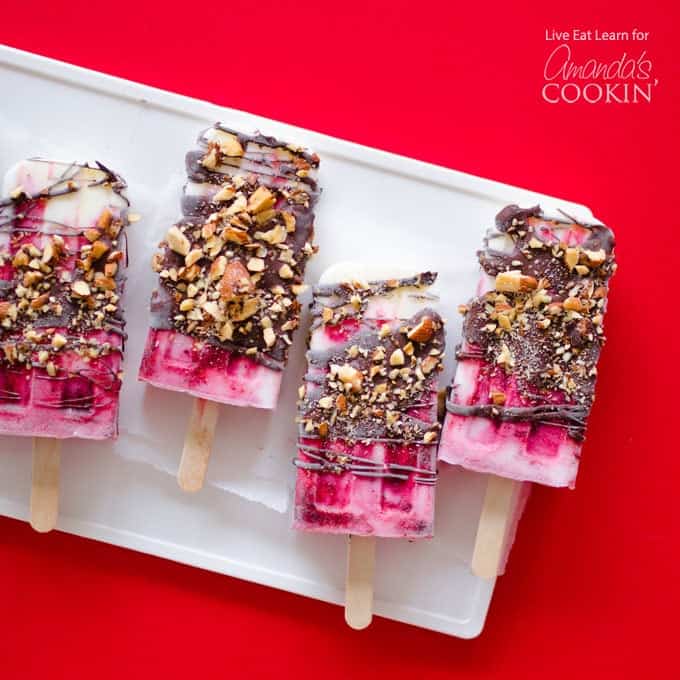 To make these Cherry Yogurt Popsicles you'll need:
1 cup plain Greek yogurt
1 Tbsp honey
¼ tsp vanilla extract
1 cup cherries (fresh or frozen)
½ cup dark chocolate
2 Tbsp coconut oil
¼ cup chopped almonds
Kitchen tools you may find useful: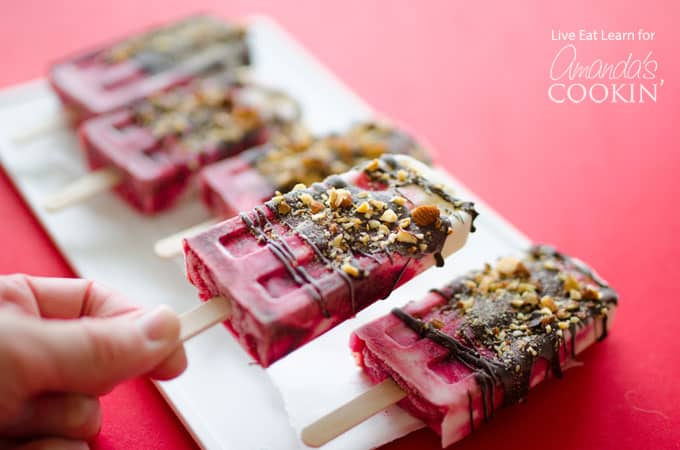 Making these Cherry Yogurt Popsicles is so easy and worth it (especially considering their potential for turning your summer into something delicious and miraculous).
For more tasty and healthy frozen treats check out how to make your very own Nice Cream Milkshakes, or this refreshing Pina Colada Smoothie! And last but certainly not least, this refreshing and healthy Strawberry Frozen Yogurt will hit the spot!