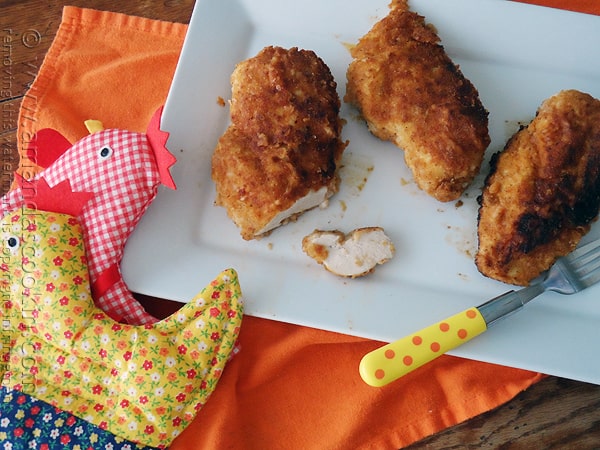 Fried chicken is the bomb. No arguments here! But of course, we want to put less fried foods into our system whenever possible, so the next best thing is breading and baking your dinner. I'm in love with this flavoring which adds just a bit of kick to the chicken and makes for a fabulous meal.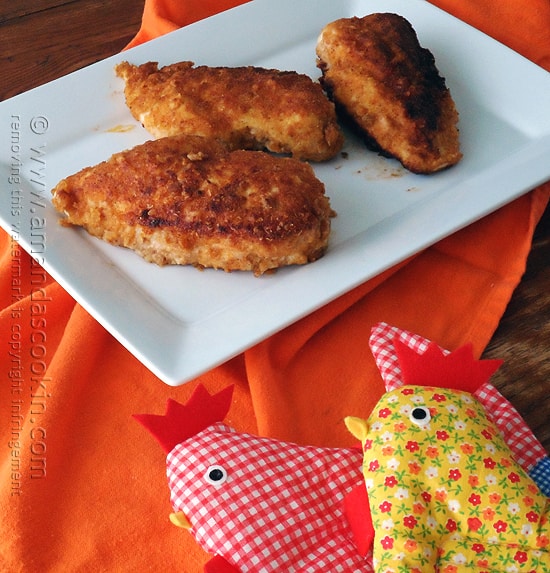 Do you like my cute little chicken pot holders? I can't remember where I found them now. Undoubtedly it was at a thrift store or flea market somewhere, or maybe even a garage sale. Garage sales. Now there's something I've really missed out on this year. :-/ When I broke my ankle in early June it pretty much wiped out all the trotting around I did previously. Bummer for it to happen during the summer too!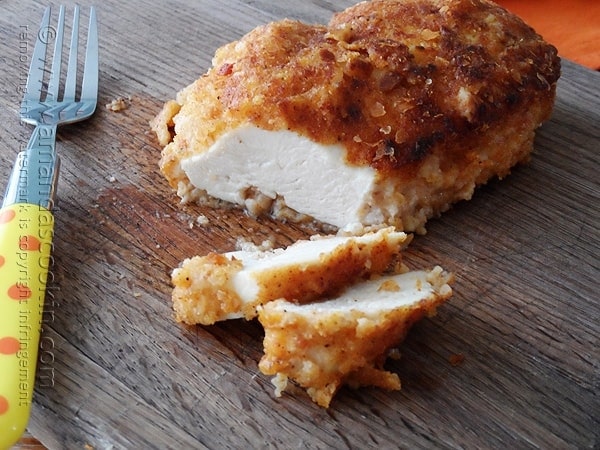 Anyway, back to the chicken. It's tender and juicy with a tasty, zippy breading that I think you're going to love. If you try it, be sure to let me know what you thought!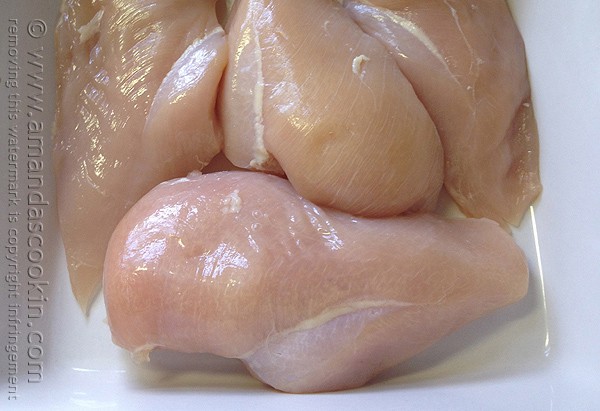 Trim any excess fat from the breasts and lay them in a 9×9 baking dish or glass casserole.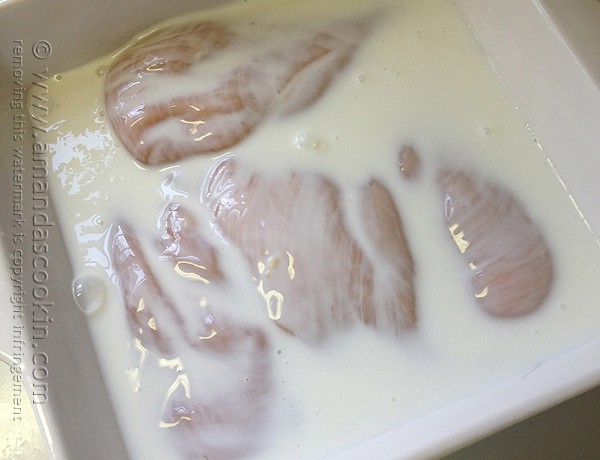 Cover them with the buttermilk. Put the dish in the refrigerator and allow it to soak for 2 hours.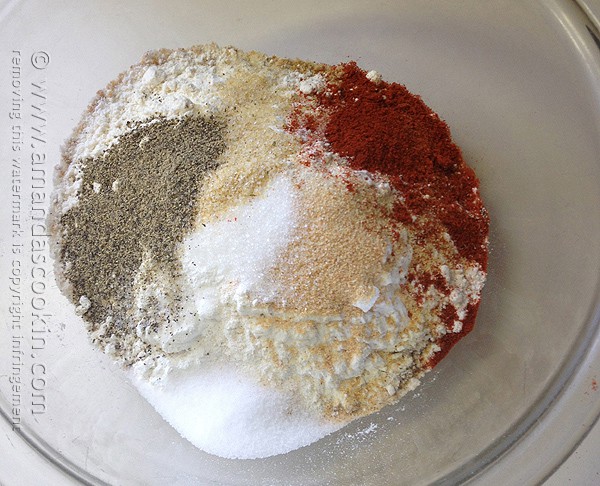 Combine remaining ingredients, except for the olive oil.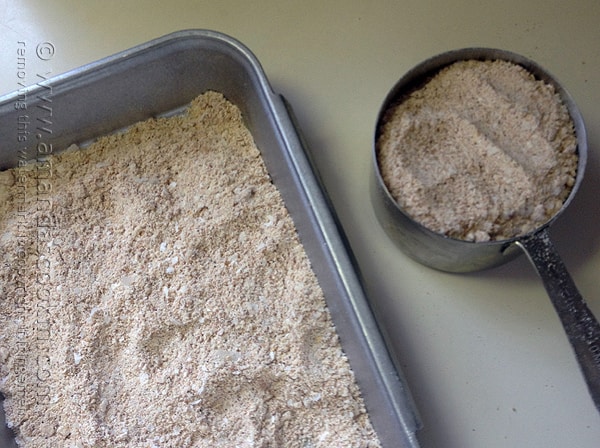 Place mixture into a shallow dish.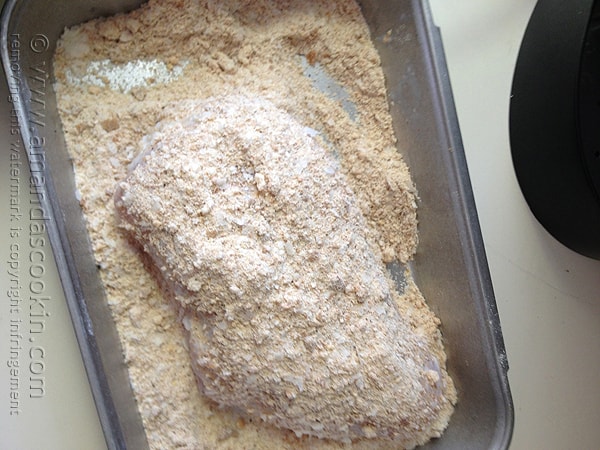 Remove a chicken breast from the buttermilk and allow excess to drip off. Place chicken breast in the crumb mixture. Turn and press to coat. Repeat for each chicken breast.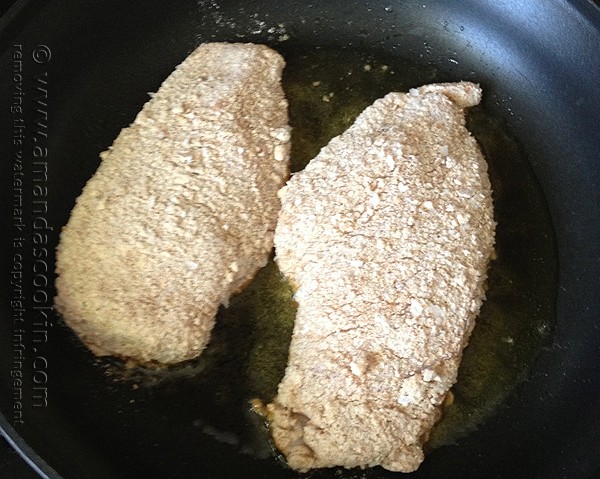 Brown crumb coated chicken breasts in olive oil, about 3-5 minutes per side.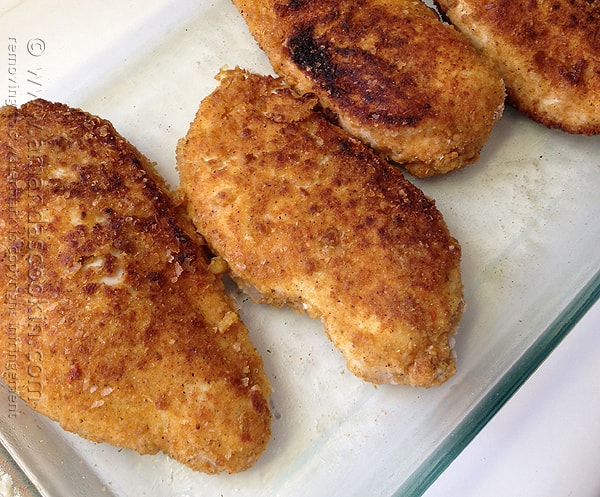 Place browned chicken breasts in a 13×9 baking dish and bake uncovered in preheated oven for 30 minutes.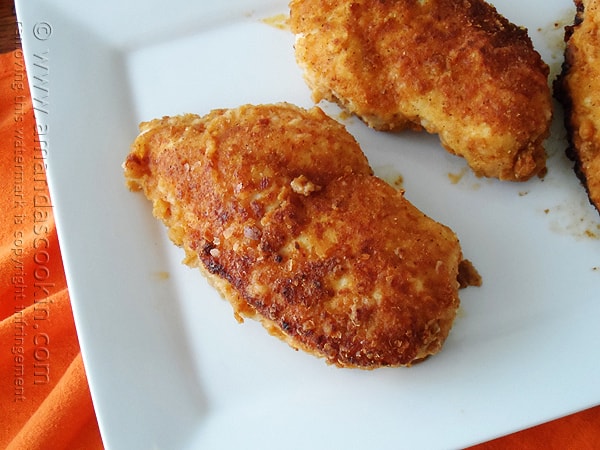 More Oven Fried Chicken Recipes
Crispy Oven Fried Chicken – Cookin' Canuck
Potato Chip Oven Fried Chicken – Farm Girl Gourmet
Spicy Oven Fried Chicken – Bon Appetit