Who says you have to choose between dessert and drinks? With these cute and easy Green Jello Shots, you can have both!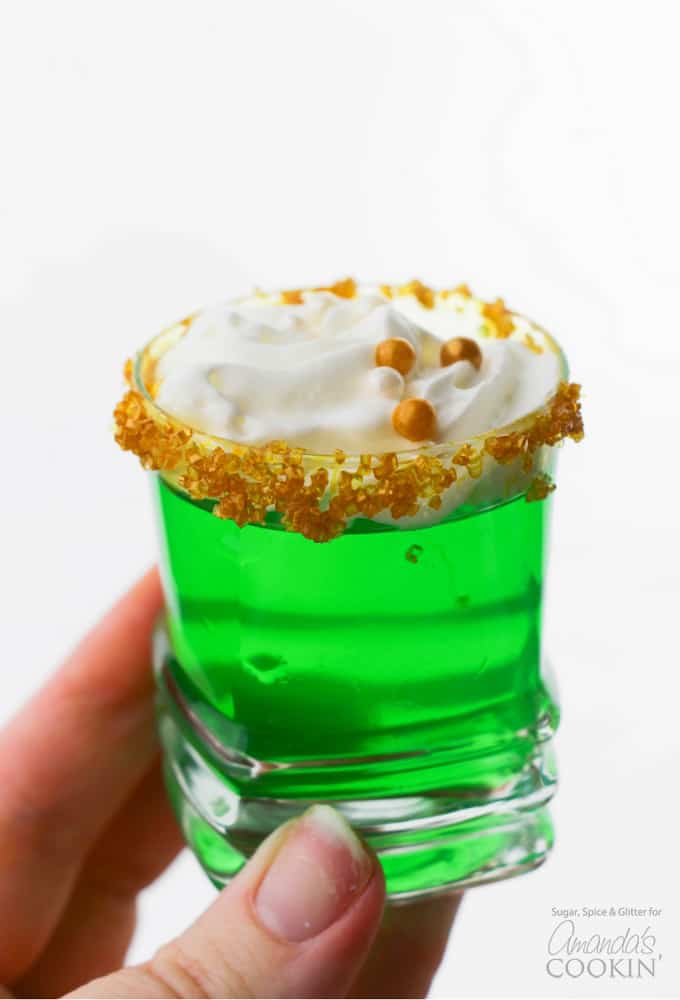 Green Jello Shots Recipe
Jello Shots are mostly thought of as something you see at college parties or bachelorettes – but they can add a fun and delicious option to just about any party! Everyone gets excited at the presentation of a tray of Jello Shots and they serve double duty – as a fun dessert and prep-ahead cocktail.
These Green Jello Shots with gold sugar rims and a dollop of whipped cream are perfect for St. Patrick's Day, but they also reminded me of mini lime pies, so they'd be perfect all summer long, too! Swap out the gold sugar rim for red sugar and you have an awesome Christmas cocktail, as well.
I'll be prepping a big bowl of our rainbow salsa and making a tray of my Guiness Cake Pops to round out my St Patrick's Day party menu, and then kicking back and actually enjoying the party instead of fussing over making drinks all night!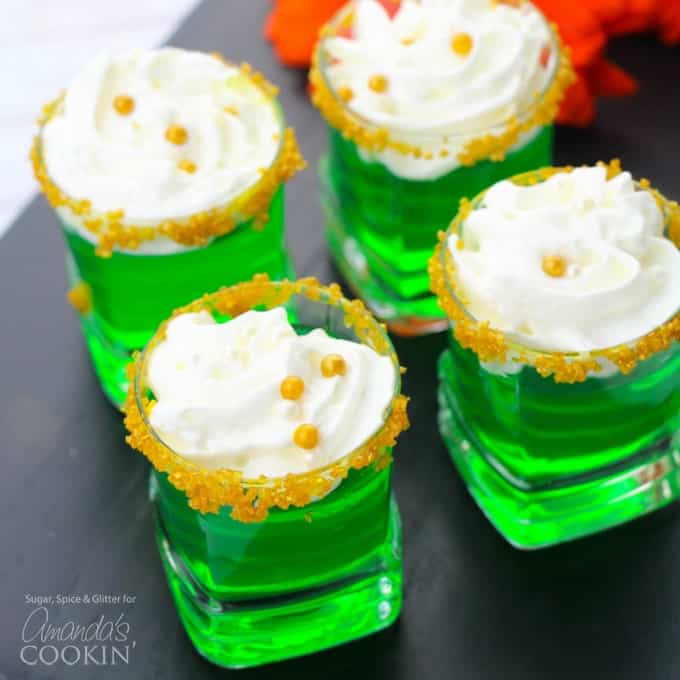 Ingredients for Green Jello Shots
Makes 8-10 depending on the size of your shot glasses.
1 package Green Jello
1 cup boiling water
1/2 cup vodka
1/2 cup cold water
Gold sugar crystals
Whipped Cream
Gold pearl candies
Kitchen Tools You May Find Helpful: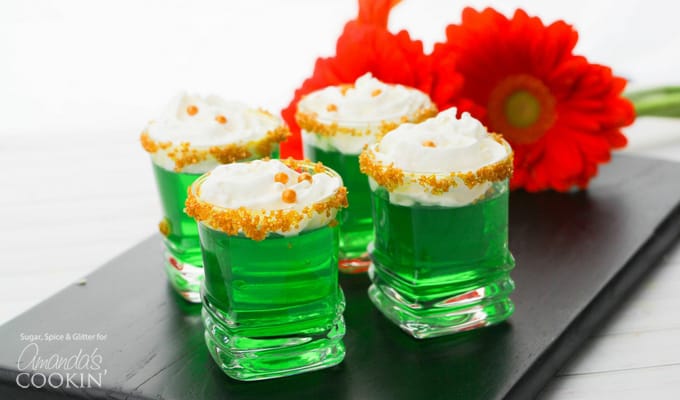 I think the ability to make a tray of these before a party and kiss your bartending responsibilities good-bye is probably the best part about Jello Shots. There is no need to pour and replenish glasses – it's all ready to go!
These are also great to bring to a party – what hostess wouldn't love someone showing up with a tray of festive Jello Shots?!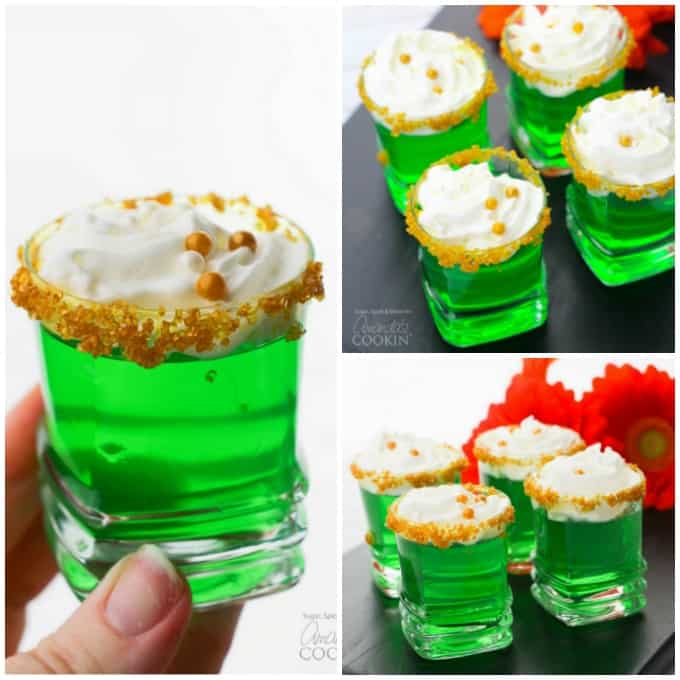 I'm a big fan of dessert cocktails (we've shared these Bailey's Coffee Float and this Valentine's Mudslide here before) but this is the first time I've shared this classic, yet under-appreciated dessert cocktail.
Don't miss our delicious Bailey's Irish Cream Chocolate Fudge, decked out in St.Patrick's Day sprinkles! Or these Shamrock Shaped Brownies for another festive dessert idea.