Shamrock Shaped Brownies are the perfect dessert for your St. Patrick's Day celebration! Indulge with these delightful & decadent chocolate brownies. They can be served decorated or just as they are. Either way, you will love this simple festive treat just like these St. Patrick's Day Cookies or these Marbled Mint Cheesecake Brownies!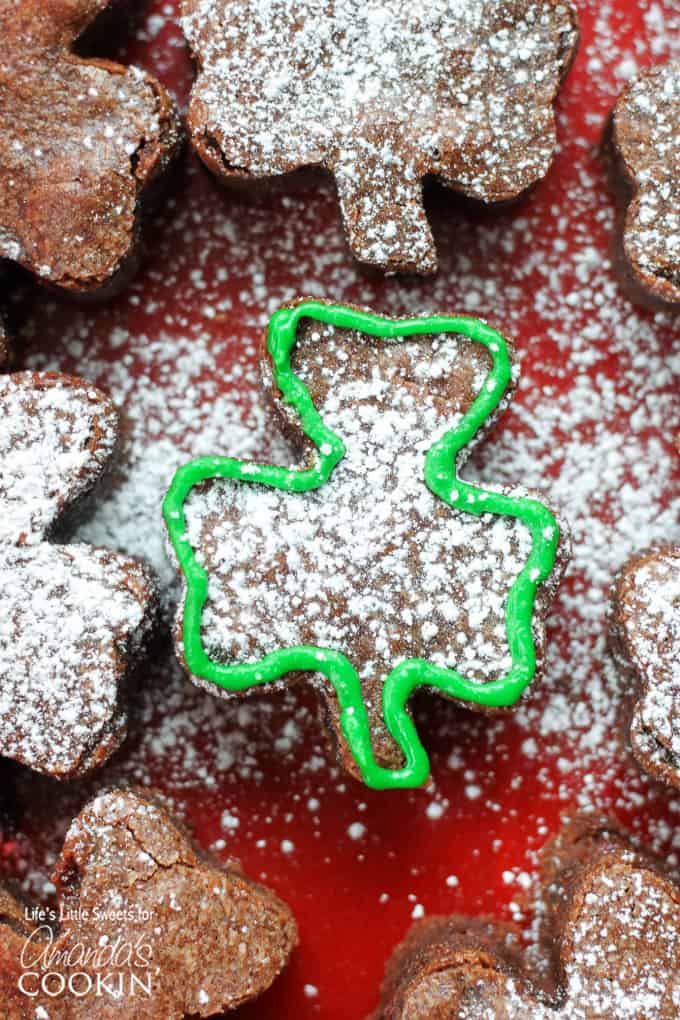 Shamrock Shaped Brownies
Hello, everyone!  I am so delighted to share these Shamrock Shaped Brownies for St. Patrick's Day!
This is a classic brownie recipe and I make it every time I have a chocolate craving. It takes the base of one of my favorite recipes on my blog, Chocolate Nutella Brownies, and reinvents them for St. Patrick's Day.
These Shamrock Shaped Brownies can be served plain or you can dust them with confectioner's sugar and outline them with some store bought icing in either green or white to add a little festive flair.
There are affiliate links in this post. That means if you buy something from that link, I will earn a small commission, but it won't cost you anything additional.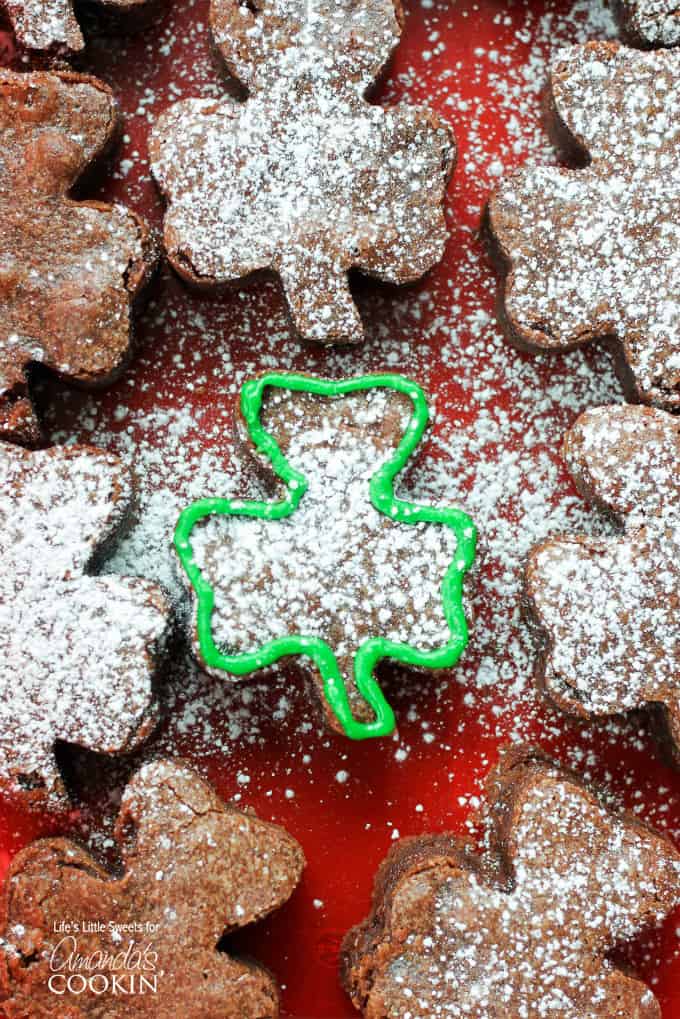 In this recipe, I use a 3 inch x 2 1/2 inch shamrock-shaped cookie cutter. You can find a cookie cutter like this at your local craft store.  I found this one at Michael's.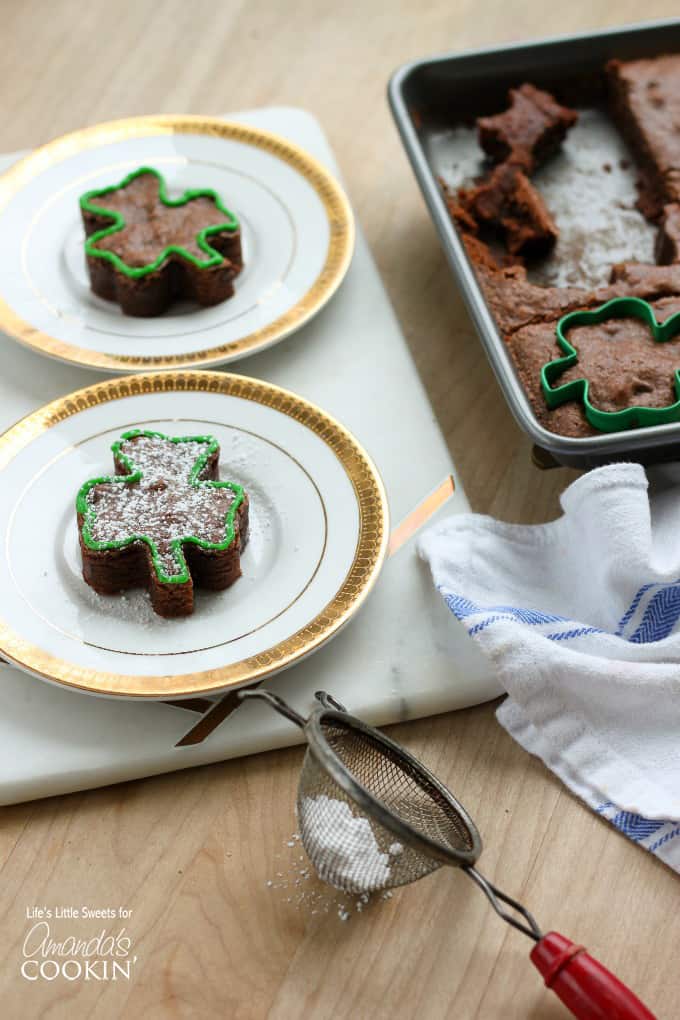 If you are going to top them with confectioner's sugar and/or icing, make sure you allow the brownies to cool long enough so that the topping(s) do not melt off.
Ingredients for Shamrock Shaped Brownies
1-3/4 cups unbleached, all-purpose flour
½ cup unsweetened cocoa powder
1 teaspoon kosher salt
2 cups organic cane sugar
5 large eggs
1 cup Canola oil
1 teaspoon organic vanilla extract
1 cup semi-sweet chocolate morsels
Optional: store bought icing in green or white
Optional: 1-2 tablespoons confectioner's sugar

Kitchen Tools for Shamrock Shaped Brownies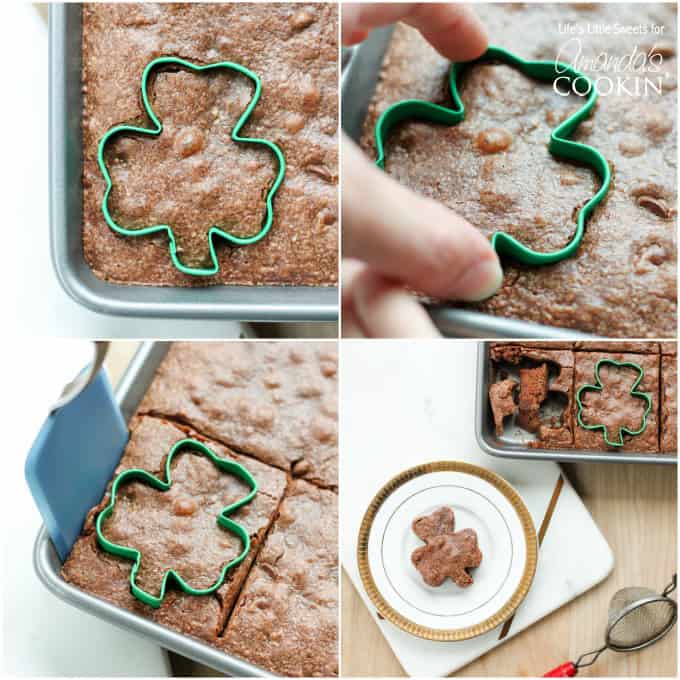 Use the shamrock-shaped cookie cutter to cut the brownies, to remove the brownies, cut around the cookie cutter and using a spatula lift up the brownies.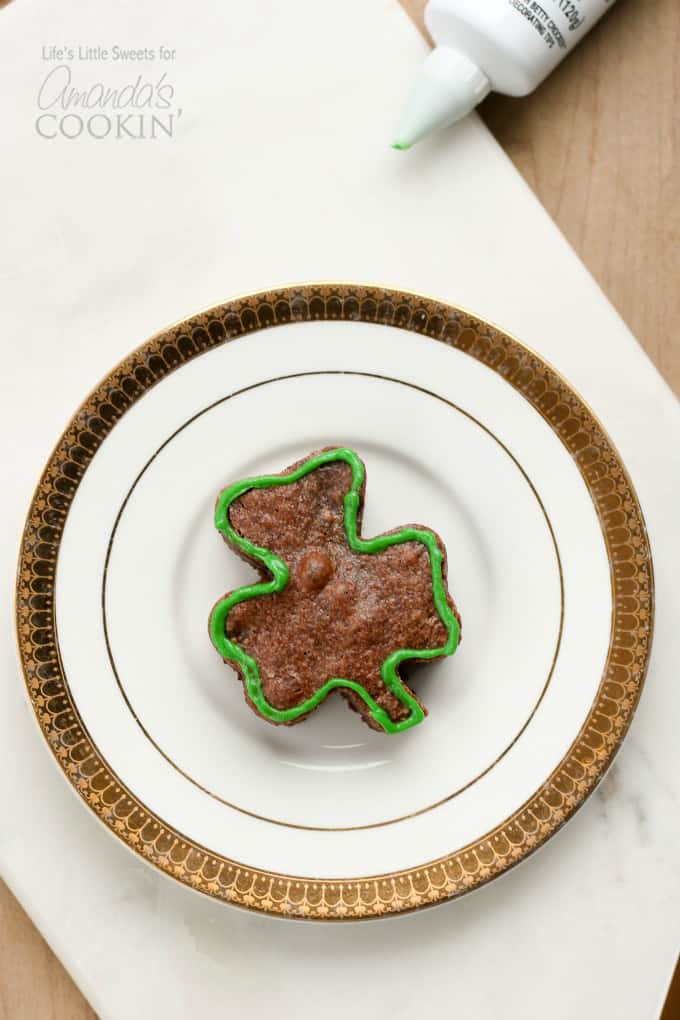 Another idea is that you can serve it with ice cream and whipped cream which would complement the sweetness of the brownies well.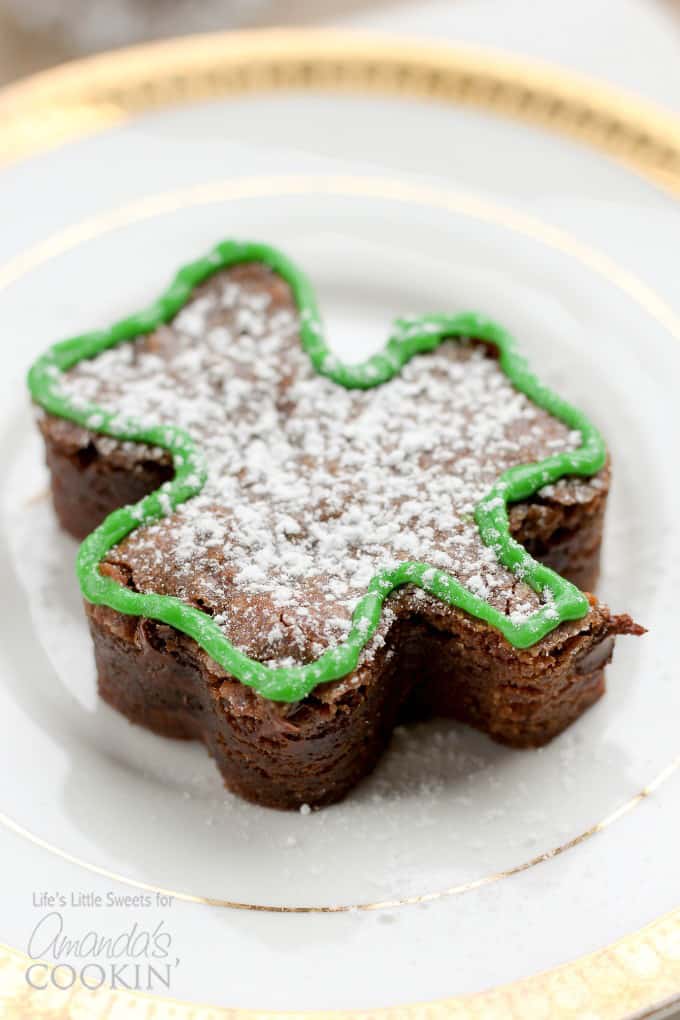 I hope you enjoy these Shamrock Shaped Brownies as much as my family does! You may also like these Fudgy Blender Brownies or this 4 Ingredient Baileys Fudge for St. Patrick's Day!