Craving take out but trying to eat healthier? With absolutely delicious sauce and panko-crusted cauliflower, this General Tso's Cauliflower recipe is a delicious take on takeout, just like our Sticky Garlic Cauliflower!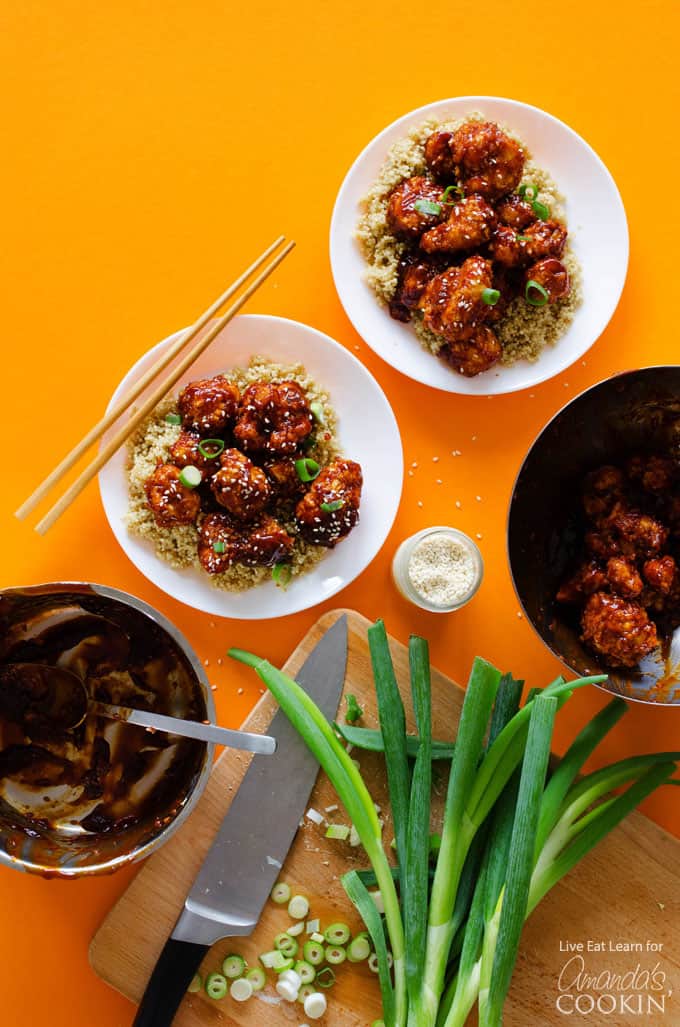 General Tso's Cauliflower
Cauliflower is a chameleon in the kitchen. You can whip it into "mashed potatoes" that are just as light and fluffy as potatoes, roast it up and turn it into tacos, and now you can make Chinese food with it! And I don't know how to stress just HOW GOOD this General Tso's Cauliflower is. You're probably like, "this girl is full of it, there's no way cauliflower with some sauce on it is THAT good", but guys, it's THAT good.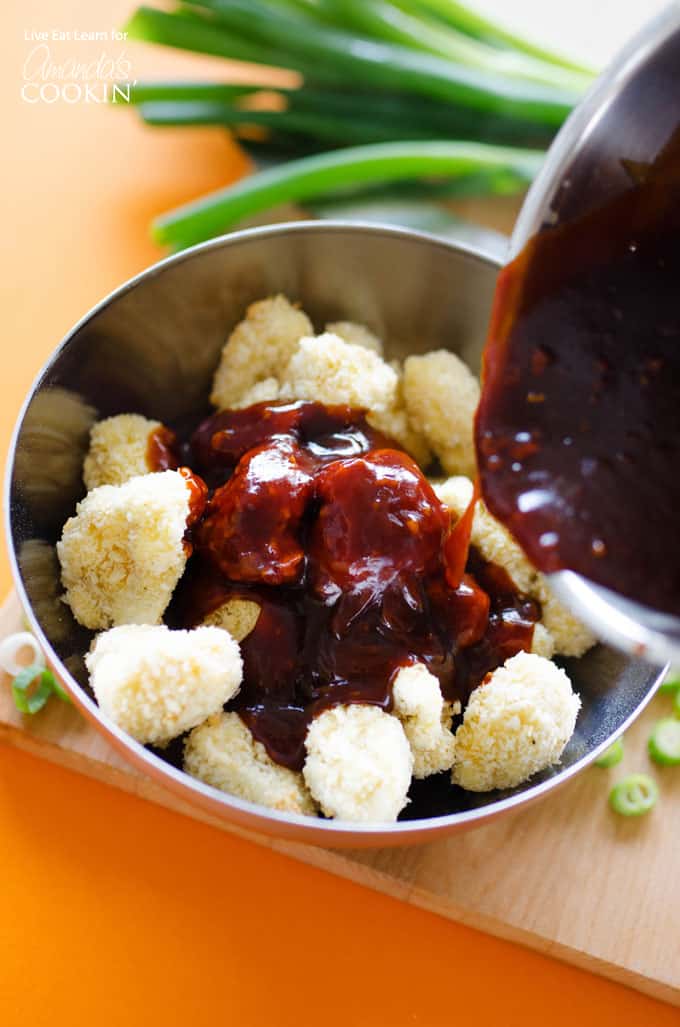 This General Tso's Cauliflower recipe is a part of a meal plan I recently developed aimed at helping you to cook healthy, fresh food for dinner each night. It's called Cook It Fresh and it's 31 days of finger-licking, way delicious food (all in about 30 minutes or less!) The program just launched this week, so if you're interested in getting your health on track, check it out here.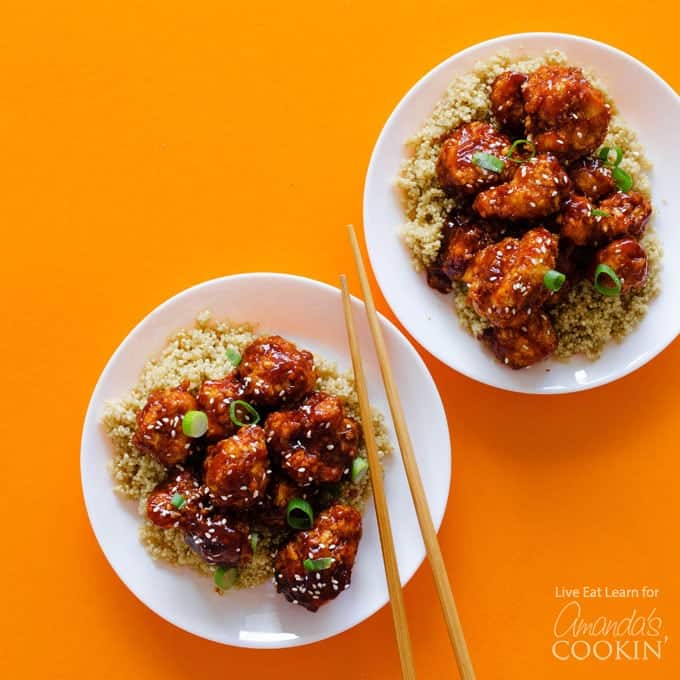 To make General Tso's Cauliflower you'll need:
½ head of cauliflower
½ cup flour
2 large eggs, whisked
1 cup panko breadcrumbs
¼ tsp each salt and pepper
½ cup dry quinoa + 1 cup water
1 Tbsp sesame oil
2 cloves garlic, minced
1 Tbsp fresh grated ginger
½ cup vegetable broth
¼ cup soy sauce
¼ cup rice vinegar
¼ cup brown sugar
2 Tbsp tomato paste
2 Tbsp cornstarch dissolved in 2 Tbsp cold water
Kitchen tools you may find useful:
For another delicious way to use cauliflower in the kitchen, check out this Roasted Cauliflower with whipped feta cheese and a zingy herb sauce. Another healthier alternative in the kitchen is our Roasted Eggplant. With fresh mint sauce and feta cheese, this side dish is not only easy but boasts tons of flavor!