Fudge Puddles are these perfect little peanut butter cookie cups filled with a chocolate fudge filling that is absolutely delicious! If you love peanut butter cookies and chocolate together this is the sweet treat just for you! Make these tasty little fudge puddles for any time of the year, but they are perfect little Christmas bite sized desserts!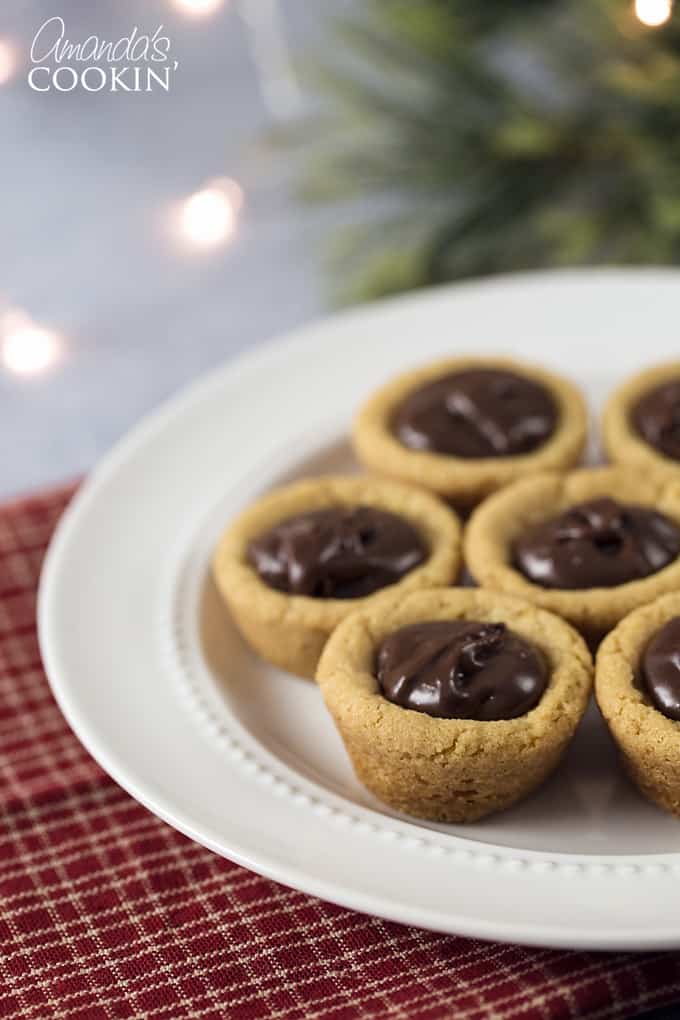 Fudge Puddles
These fudge puddles are so easy you'll wonder why you haven't made them before. And once you bite into the peanut butter chocolate goodness that is these little treats, you'll be planning out the next time you make these amazing little cookies!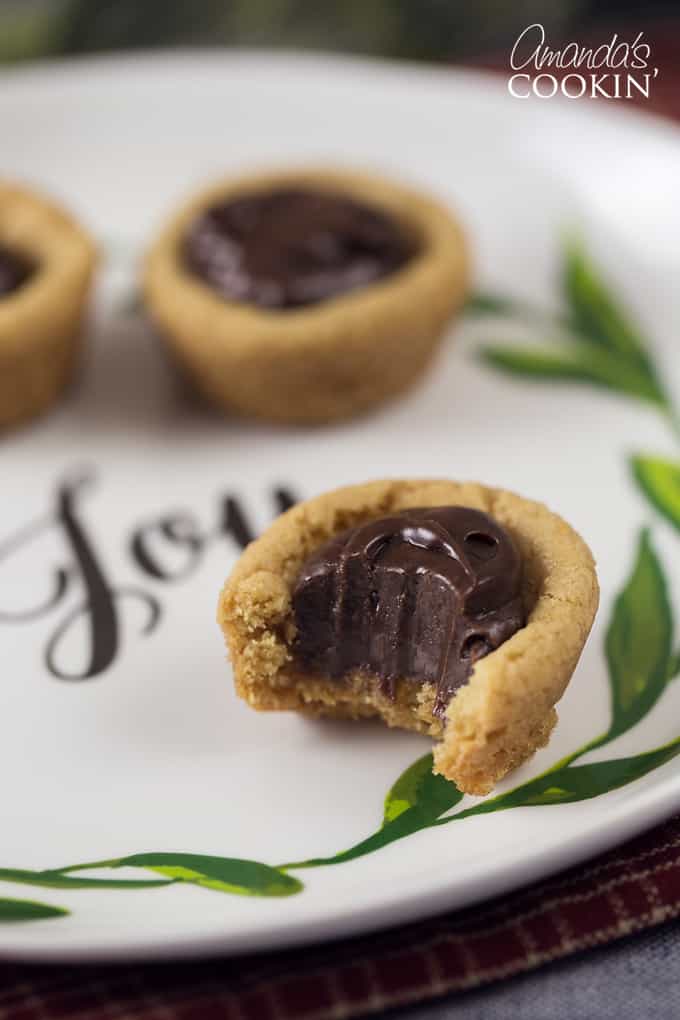 Make sure you have extra copies of the printer friendly version (below) of this recipe handy because friends and family will ask you for it!
There are affiliate links in this post. That means if you buy something from that link, I will earn a small commission, but it won't cost you anything additional.
Things you'll need to make Fudge Puddles
1/2 c butter, softened
1/2 c creamy peanut butter
1/2 c white sugar
1/2 c brown sugar
1 medium egg
1/2 tsp vanilla extract
1 1/4 c all purpose flour
3/4 tsp baking soda
1/2 tsp salt
Chocolate Filling
1 c milk chocolate chips
1 c semi-sweet chocolate chips
1 can(s) (14 oz) sweetened condensed milk
1 tsp vanilla extract
Helpful kitchen tools: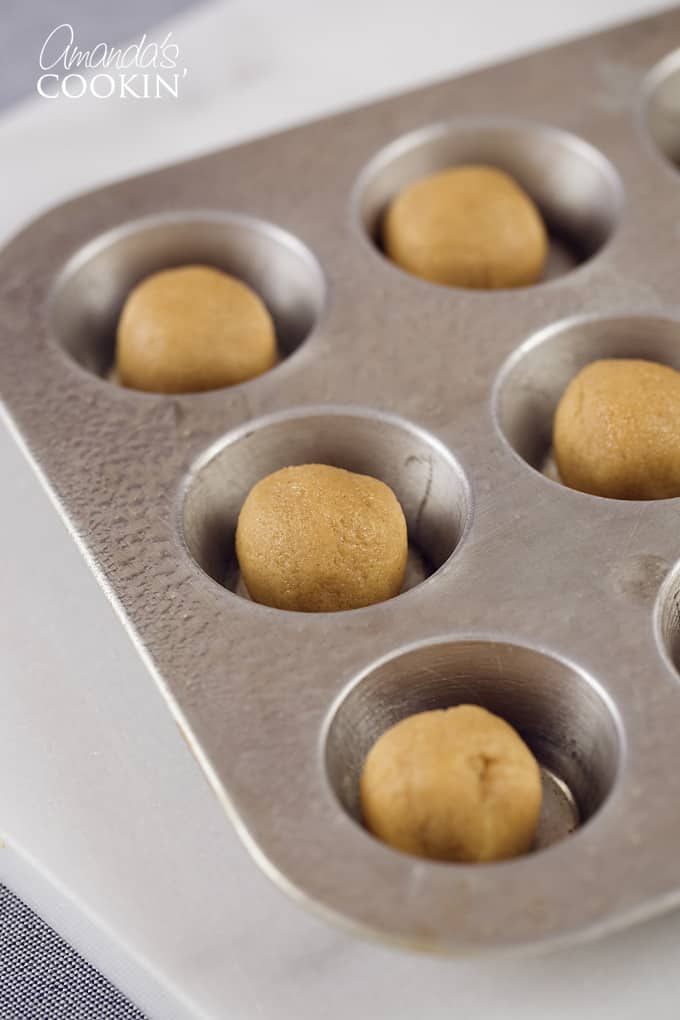 The process is simple – just mix up the cookie dough and roll it into balls. Place those balls into a mini muffin tin and bake. While till hot, push indents into the dough.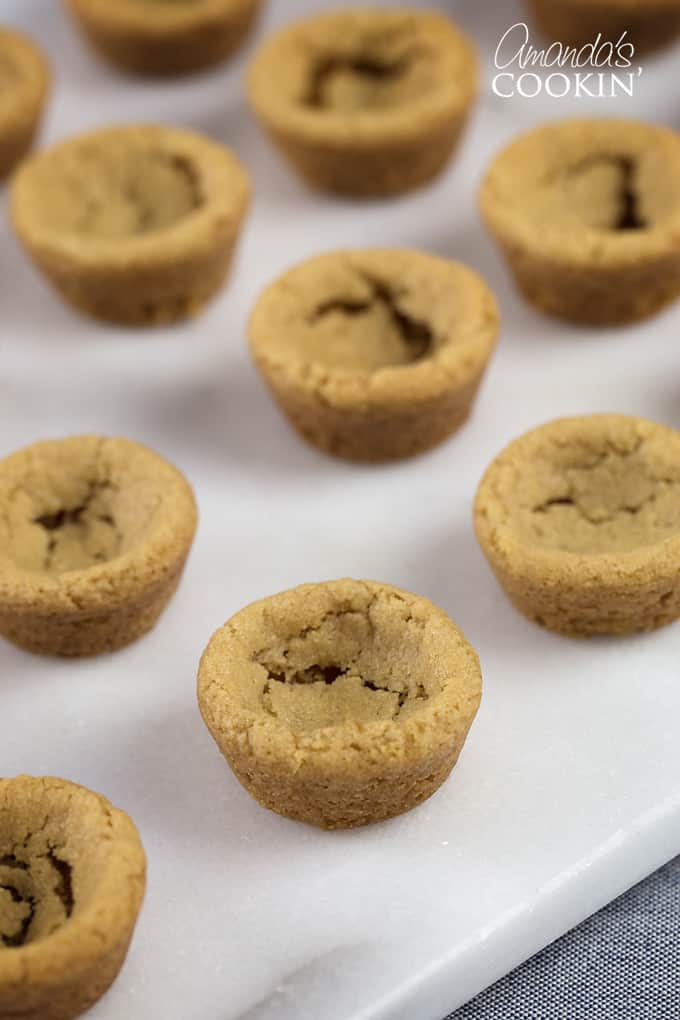 Make the fudge filling and fill the indents with its chocolatey goodness.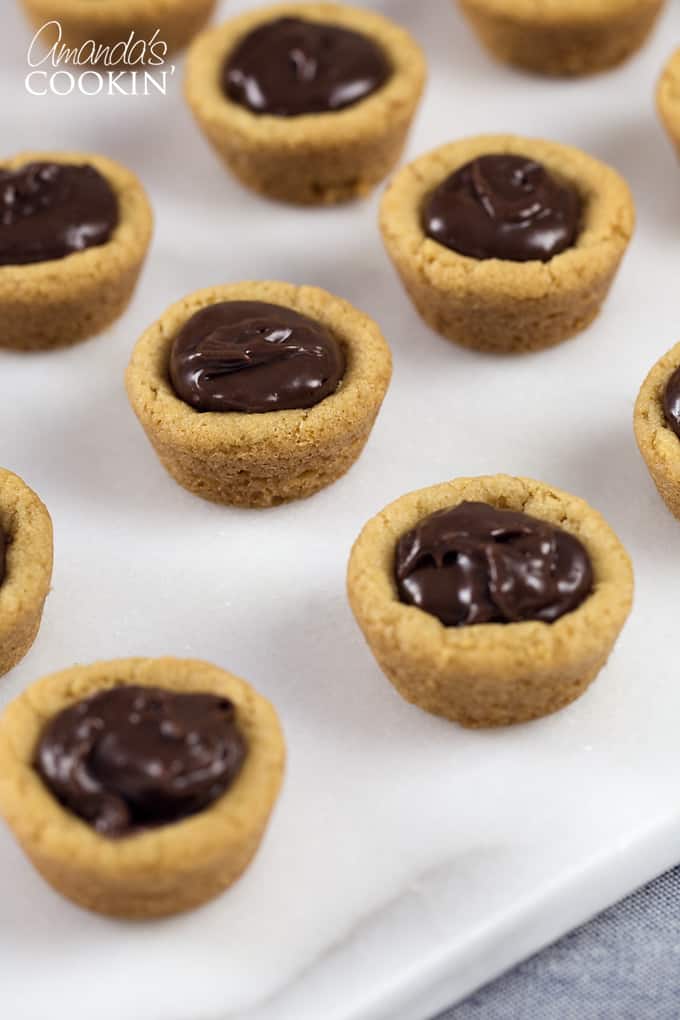 You will be asked for these fudge puddles over and over again. So make sure you save the printable recipe below!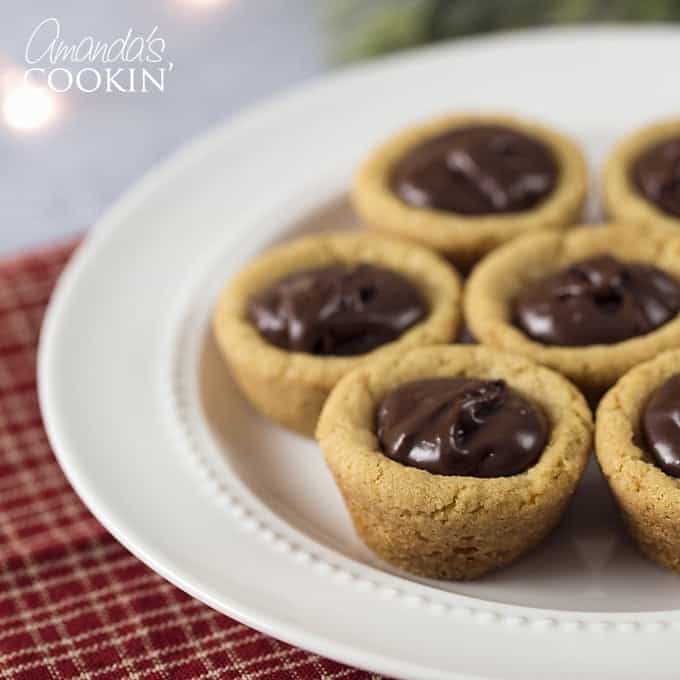 This post was originally published on Jan 4, 2009