Baked Cake Donuts dipped in chocolate and covered in sprinkles; it's a beautiful thing. Homemade donuts are probably easier to make than you think and you can save a trip to the donut shop! Think Sunday breakfast during the holidays, what fun would that be!?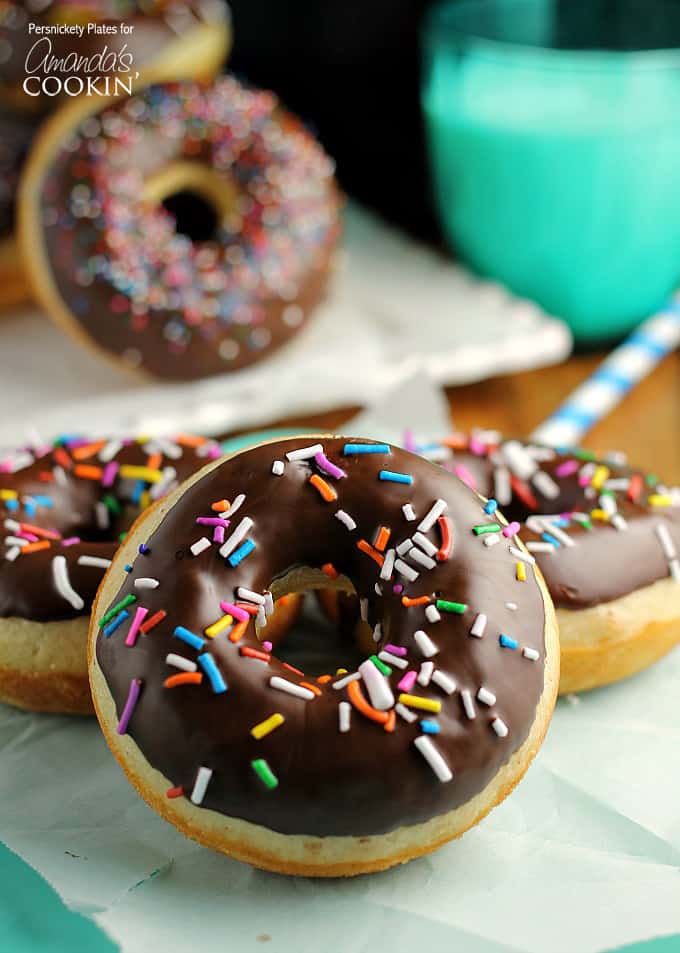 BAKED CAKE DONUTS
As much as I'm ready to get out the pumpkins and apples, hoodies and boots, summer isn't quite over. Schools just went back this week and kids are going to need breakfast. Make these really simple baked donuts quickly during the week or as a weekend treat to win points with your kids or just make yourself happy!
There are affiliate links in this post. That means if you buy something from that link, I will earn a small commission, but it won't cost you anything additional.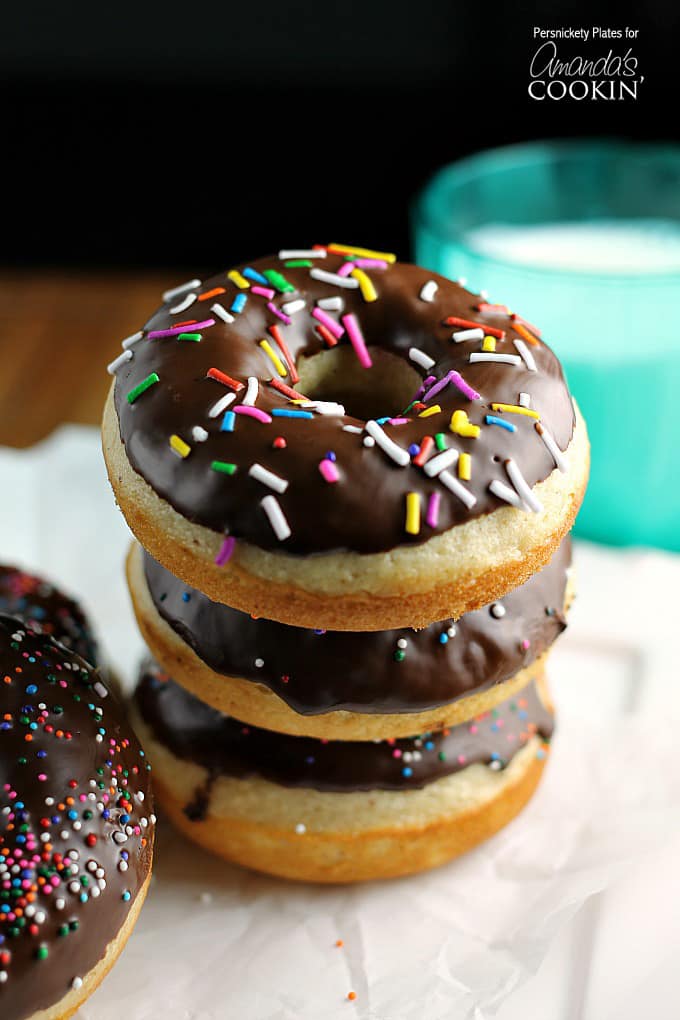 You will need:
2 cups flour
3/4 cup sugar
2 teaspoons baking powder
1/2 teaspoon nutmeg
1/2 teaspoon cinnamon
1/2 teaspoon salt
3/4 cup buttermilk (buttermilk hack below if you don't have any on hand!)
2 eggs, beaten
2.5 Tablespoons butter, melted
1 teaspoon vanilla extract
1 cup chocolate chips
1 teaspoon coconut oil
Sprinkles!
Kitchen Tools You May find useful: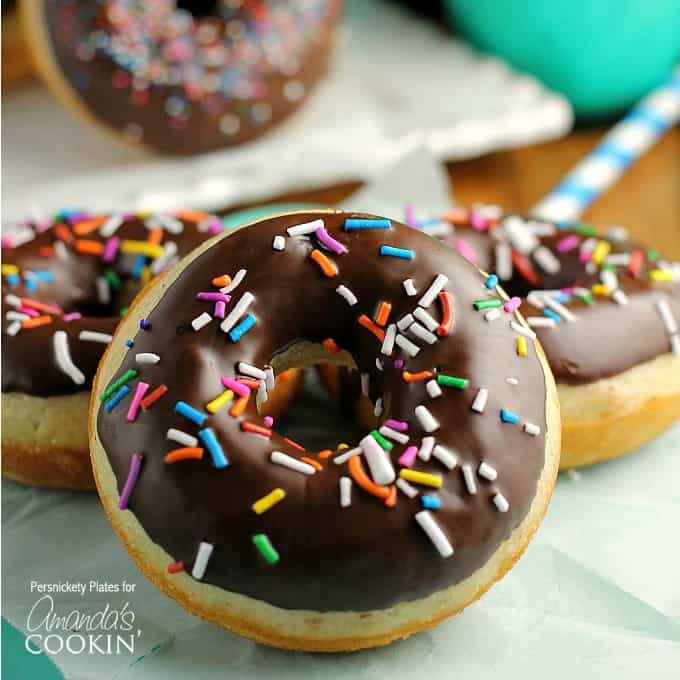 If you don't have buttermilk, which I often don't, you can easily make some with this hack – to a measuring cup, add 1 Tablespoon lemon juice or vinegar then finish filling to 1 cup with milk. Let stand for 5-10 minutes to let milk curdle. Voila – buttermilk.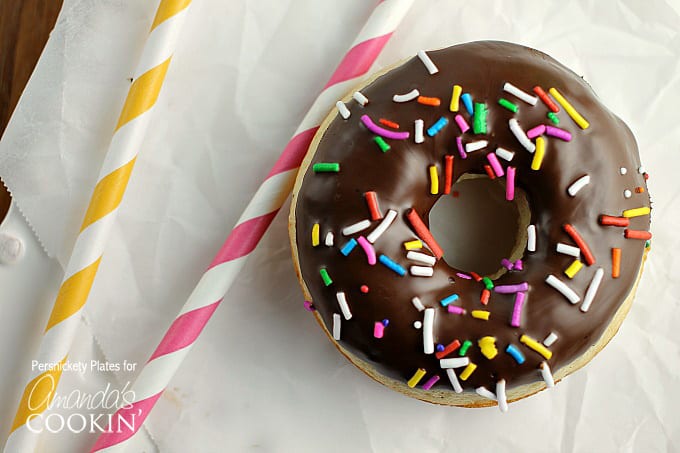 Enjoy your homemade baked cake donuts. Once you make them the first time, you'll be making them over and over again!
SCROLL DOWN FOR THE PRINTABLE VERSION OF THIS RECIPE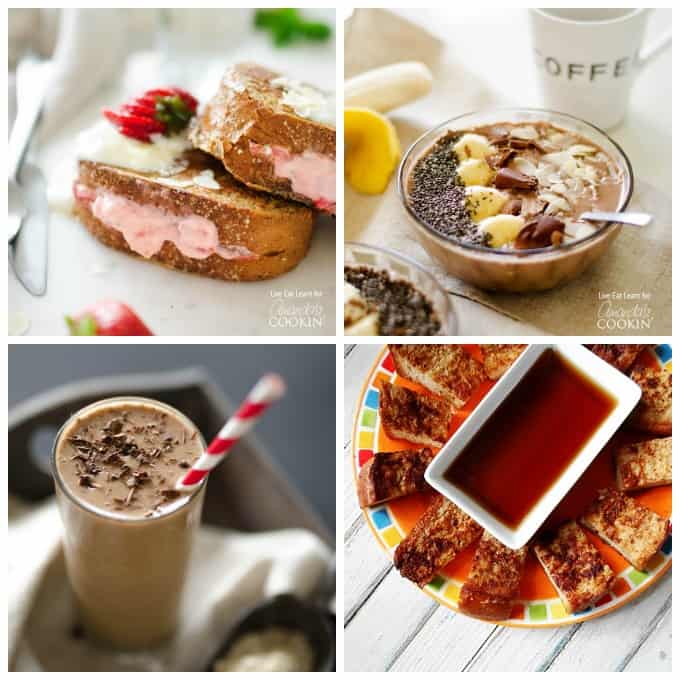 MORE BREAKFAST IDEAS YOU MIGHT LIKE: