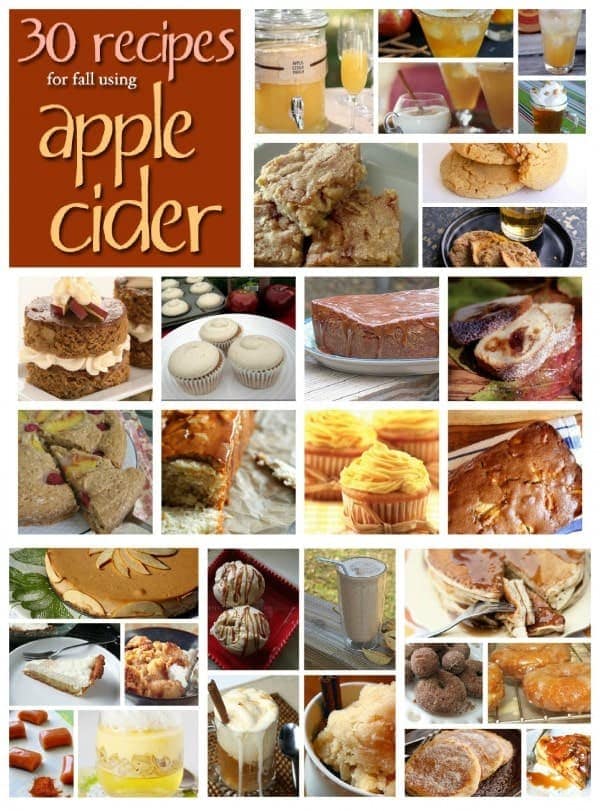 Apple cider desserts are one of my favorite fall things to make. I am fortunate enough to have an apple orchard less than two miles from my home. There you can watch them process the apples into cider right in their cider barn. This year, however, they ran out of apple cider early due to the weather this season. So this year I'll have to settle for grocery store cider instead of the fresh cider I usually buy from the orchard.
I've made several apple cider recipes myself (mine are scattered in with the others below), but there are tons more out there to enjoy! So if you're looking for some delicious apple cider recipe ideas, here are 30 for you to peruse, pin, and bookmark. Enjoy!

Apple Cider Breakfast Recipes
The doughnuts below are amazing. The orchard I spoke of above sells warm cinnamon sugar covered doughnuts that are to die for. These were as close as I could get! There are several breakfast options here.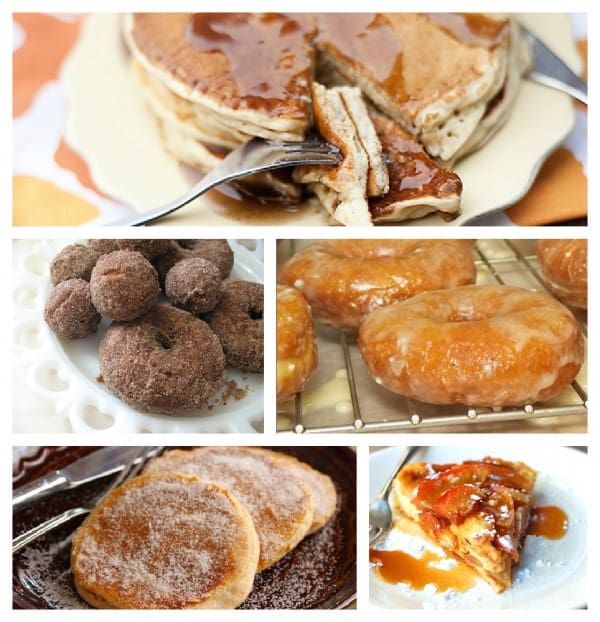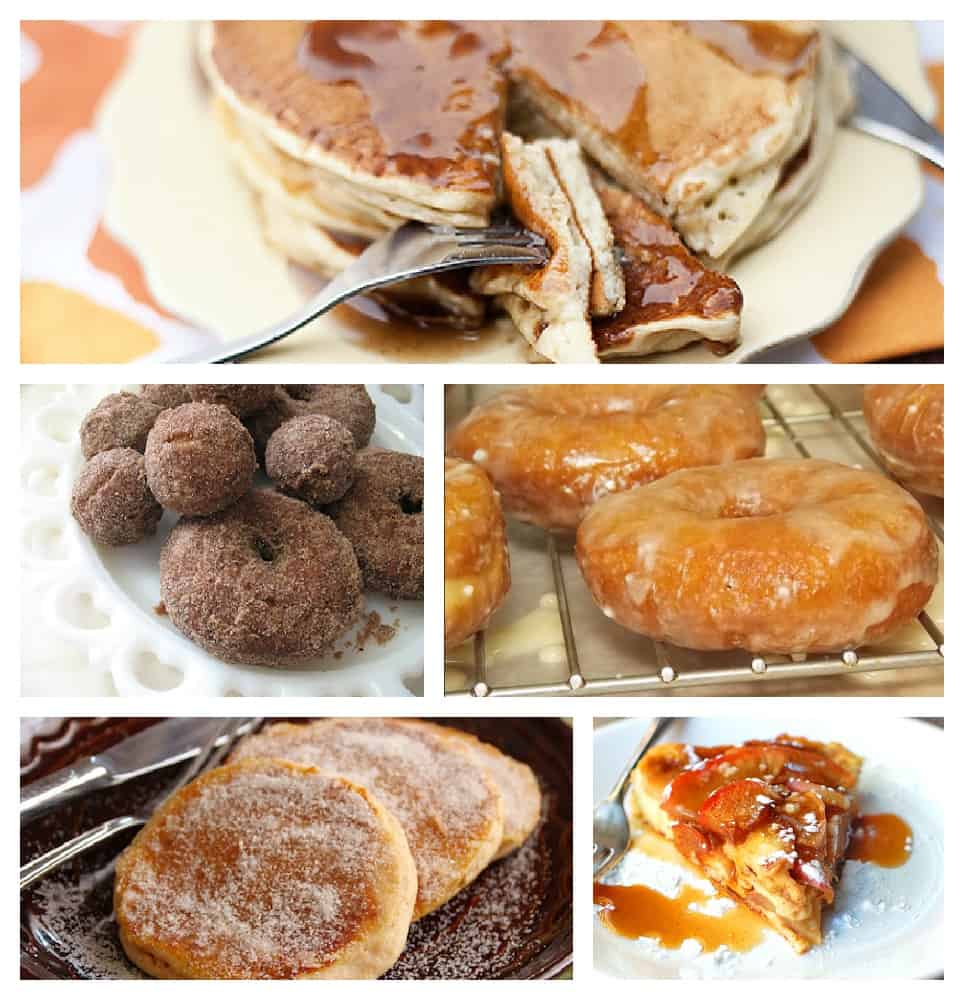 Apple Cider Pancakes – Buns in my Oven
Apple Cider Doughnuts – Amanda's Cookin'
Apple Cider Glazed and Maple Frosted Doughnuts – Grumpy's Honeybunch
Apple Cider Doughnut Pancakes – Serious Eats
Baked Apple Pancake with Apple Cider Syrup – Pinch of Yum
Apple Cider Frozen Treat Recipes
The apple cider milkshake in this section is a favorite around here. Again, a copycat I created from the orchard I keep mentioning is totally wonderful. The ice cream rocks too!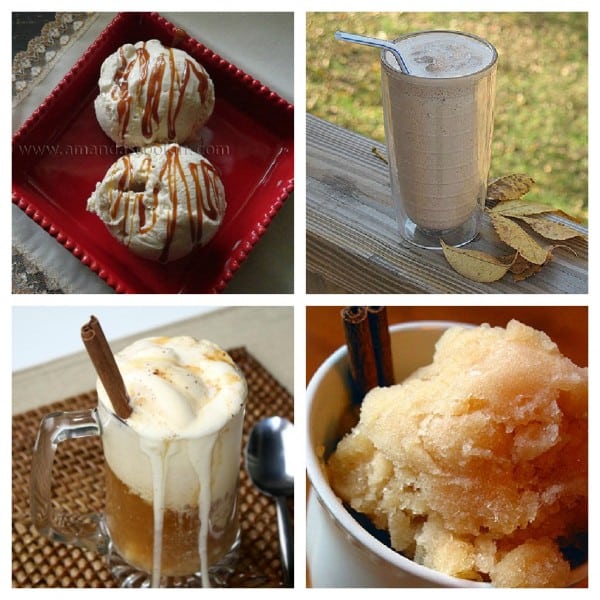 Apple Cider Ice Cream – Amanda's Cookin'
Apple Cider Milkshake – Amanda's Cookin'
Apple Cider Floats – That's so Michelle
Spiced Apple Cider Sorbet – theKitchn
Apple Cider Cakes & Cupcake Recipes
Baking the marvelous flavor of apples into cake and cupcakes is a fall must do. There are lots of different ways to make quick breads and cake concoctions, so check out the deliciousness below.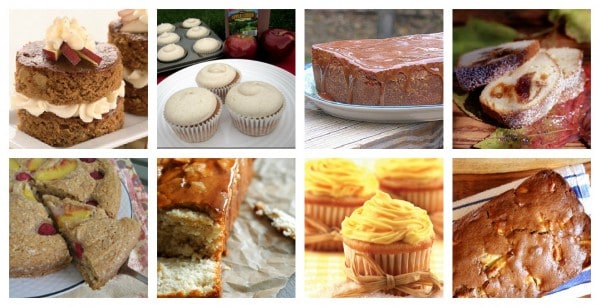 Mini Apple Cider Cakes – King Arthur Flour
Apple Cider Cupcakes with Apple Cider Cream Cheese Frosting – Sweet Tooth Sweet Life
Apple Cider Pound Cake with Caramel Glaze – Amanda's Cookin'
Apple Cider-Caramel Cake – My Recipes
Apple Cider Cake – The Sensitive Pantry
Apple Cider Caramel Glazed Pound Cake – Culinary Concoctions by Peabody
Apple Cider Cupcakes w/Apple Butter Filling and Caramel Frosting – Lehigh Valley
Apple Cider Bread – Recipe Girl
Apple Cider Cookies and Bar Recipes
Who knew! Blondies and cookies to make for fall, caramel seems to be a rocking addition to everything apple.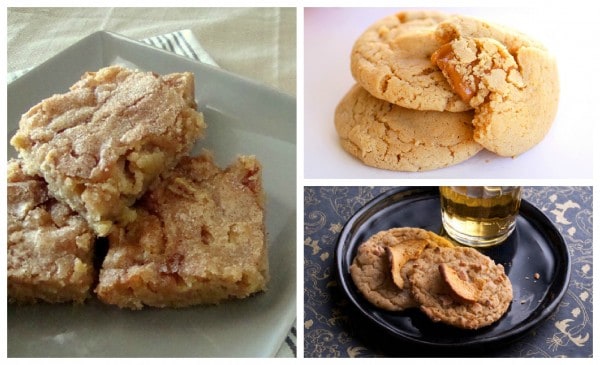 Spiced Apple Cider Blondies – Bake Your Day
Caramel Apple Cider Cookies – The Girl Who Ate Everything
Apple Cider Snickerdoodles – Food Network
Various Apple Cider Dessert Recipes
Maybe it's a crisp or cobbler type dessert you're after, or a pie maybe? How about a cheesecake? The trifle, mmmm! And will someone make those caramels and send me some?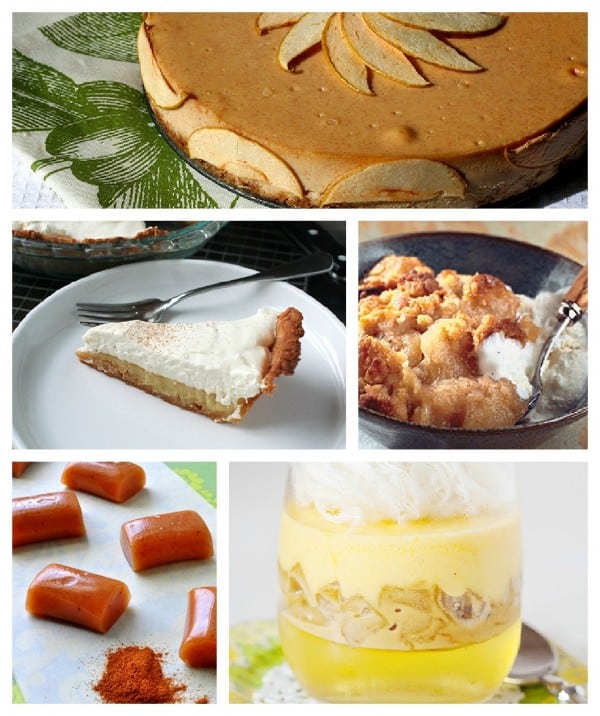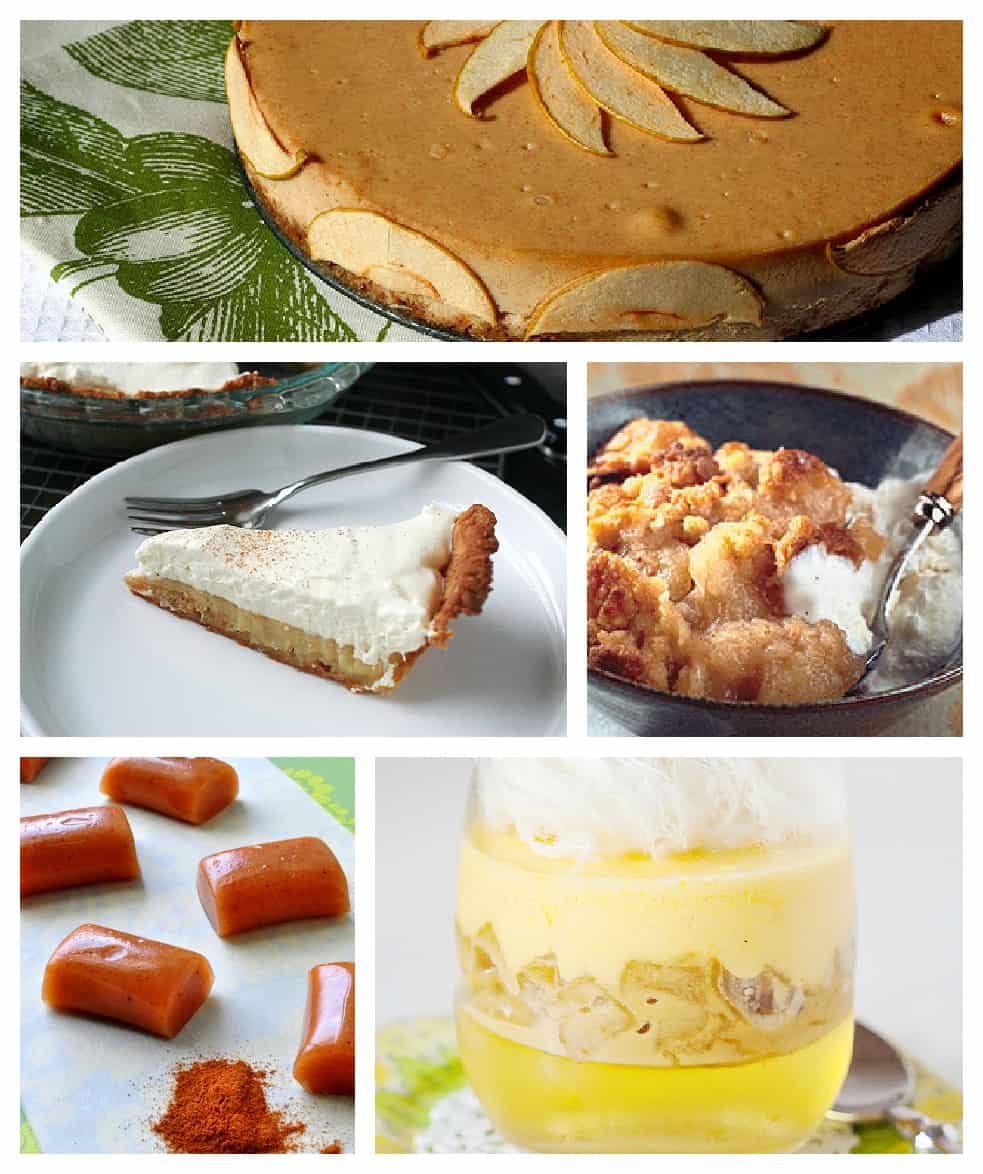 Cinnamon-Apple Cider Cheesecake – Honey and Jam
Apple Cider Cream Pie – Lottie + Doof
Apple Cider Crisp – Weight Watchers
Apple Cider Caramels – Blondie's Cakes & Things
Toffee Apple Trifle with Apple Cider Jelly – Spicy Ice Cream
Apple Cider Beverage Recipes
I must admit that an apple cider cocktail sounds really good to me. Some of these are alcoholic and some are not. Might be a nice addition to your Thanksgiving table too!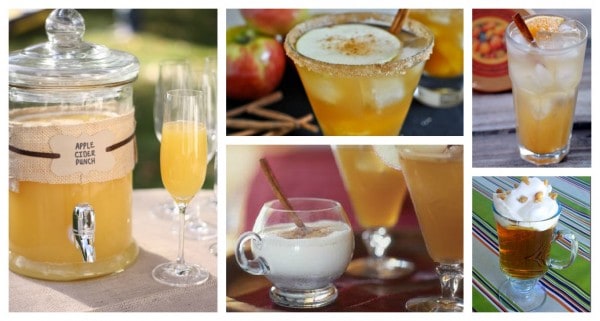 Apple Cider Punch – Eat Drink Pretty
Apple Cider Margaritas – How Sweet It Is
Apple Cider Cocktail – Willams-Sonoma
Apple Cider Soda – Elana's Pantry
Warm Vanilla Apple Cider – Megan's Cookin'
Enjoy, and take advantage of nature's fall bounty!
Amanda Formaro is the crafty, entrepreneurial mother of four children. She loves to bake, cook, make kid's crafts and create decorative items for her home. She is a crafting expert and guru in the kitchen and has appeared online and in print publications many times over the years. She is also a craft book author five times over and product developer as well as the owner of
FunFamilyCrafts.com
. You can find her on social media by using the buttons to the left!
Latest posts by Amanda Formaro (see all)