Today we're stuffing fresh, juicy strawberries with herb whipped brie! These colorful brie stuffed strawberries make for a really quick and healthy appetizer, finger food, or even snack that your family is going to love.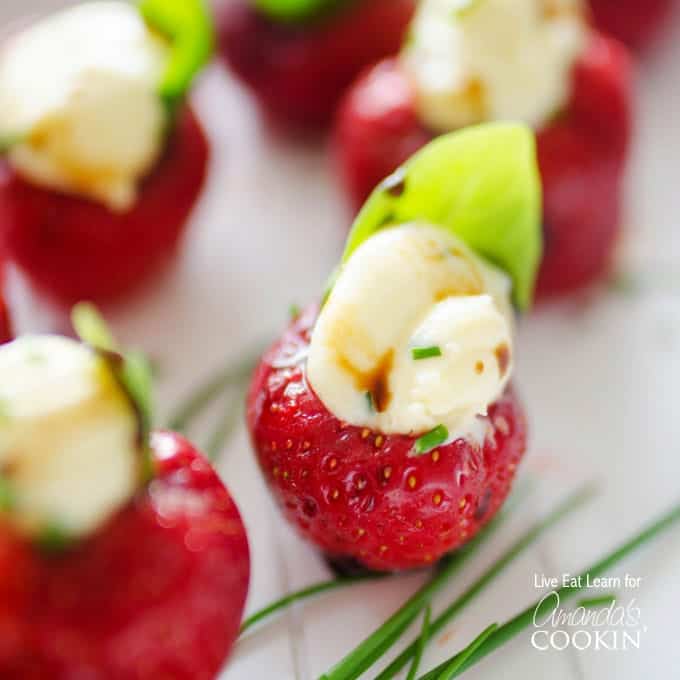 There are affiliate links in this post. That means if you buy something from that link, I will earn a small commission, but it won't cost you anything additional.
Whipped Brie Stuffed Strawberries
I've been really into experimenting with off the wall flavor combinations lately. I mean, I guess I've always liked experimenting, but it never really used to have any grounding. I would just throw things together and hope for the best, which unsurprisingly didn't lead to many tasty successes. But I recently discovered a really neat book called The Flavor Bible (#1 best seller I might add!) that teaches you which flavors and ingredients go with what, and it's changed the whole way I cook!
Now when I have, say, a carton of strawberries that I'm not sure what to do with, I can flip to the "strawberry" section of the Flavor Bible and peruse the index of ingredients that go well with strawberries. How cool it that?! So today, I wanted to try one such odd combination…strawberries, basil, and brie.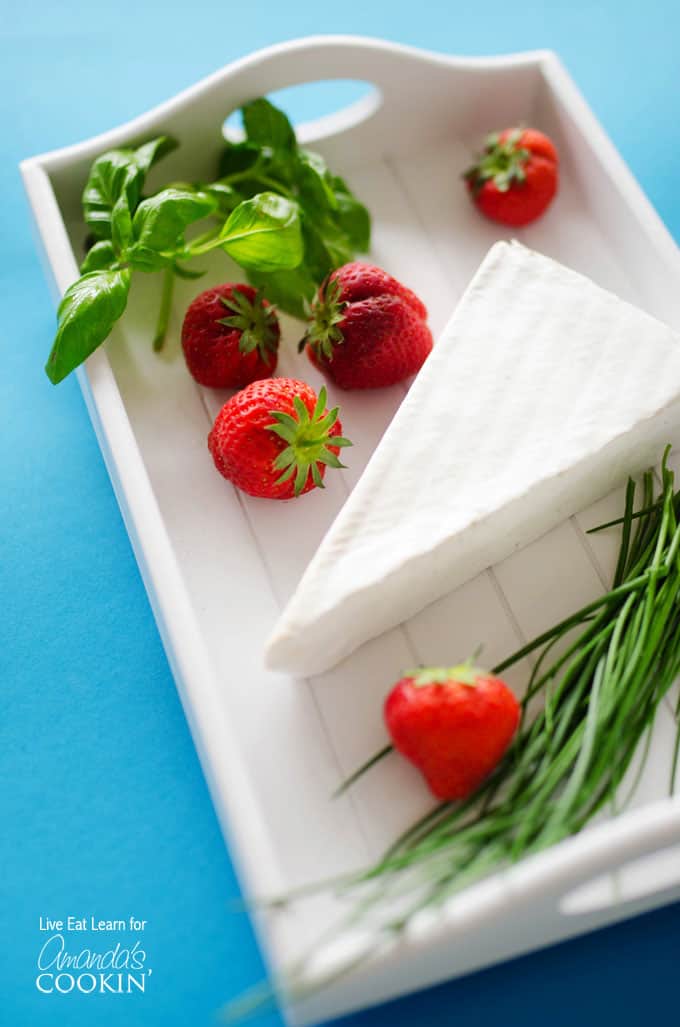 To make these stuffed strawberries, you'll need:
½ cup brie, rind removed
1 teaspoon chopped chives
½ teaspoon chopped basil leaves + 12 whole leaves
Pinch of salt and pepper
12 fresh strawberries
2 tablespoon balsamic reduction sauce
Kitchen tools you may find useful: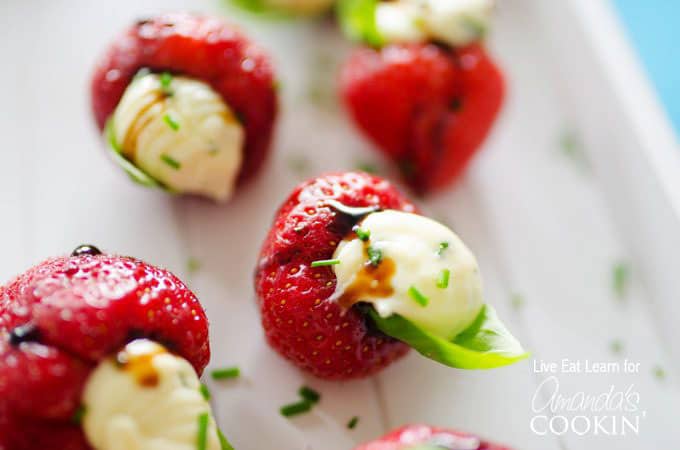 Rather than stuffing the brie right into the strawberry, we're going to whip it up in a food processor (or blender) first. This will give it a creamy texture that will be easy to stuff right into the strawberries. Mix in a bit of basil and chives, hollow out your strawberries, and start stuffing!
These tasty little treats are healthy and delicious, plus they make a great take-along appetizer when headed to a party or barbecue.
SCROLL DOWN FOR THE PRINTABLE VERSION OF THIS RECIPE
MORE APPETIZER RECIPES YOU WILL LOVE:
Another fruit and cheese combination you may enjoy is this grilled peach caprese. Perfect for summer and a cookout!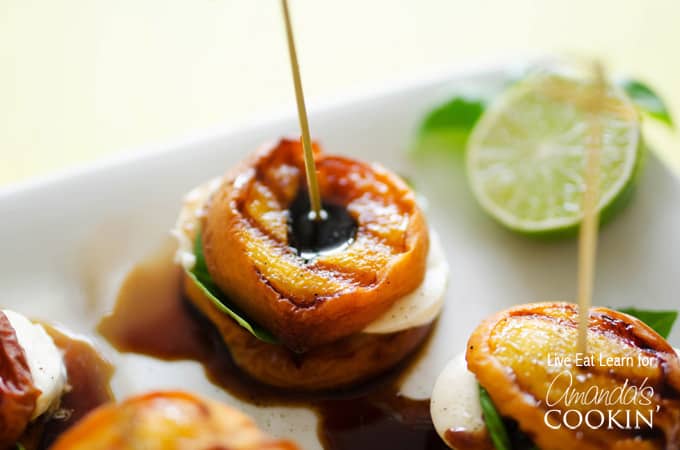 If you are a cheese lover, these ham & cheese sliders will be right up your alley, and super easy to make!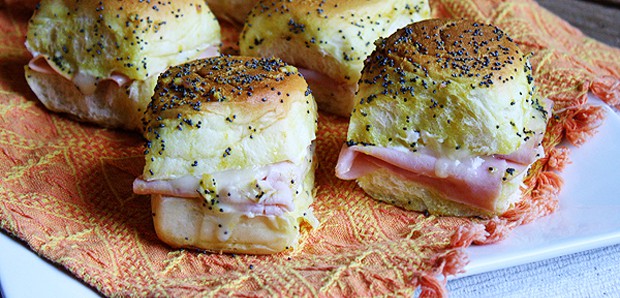 And if sliders are your thing, you'll love these tasty pizza sliders. Bring this sandwich casserole to your next get together.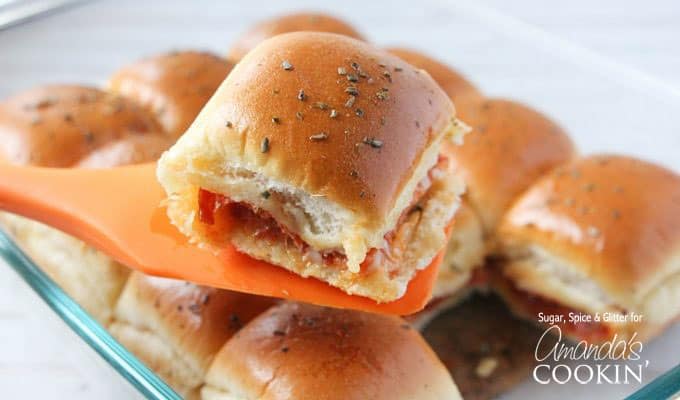 Want even more free recipes? Be sure to join my newsletter for FREE recipes and craft ideas sent to your email inbox every week.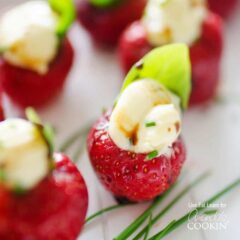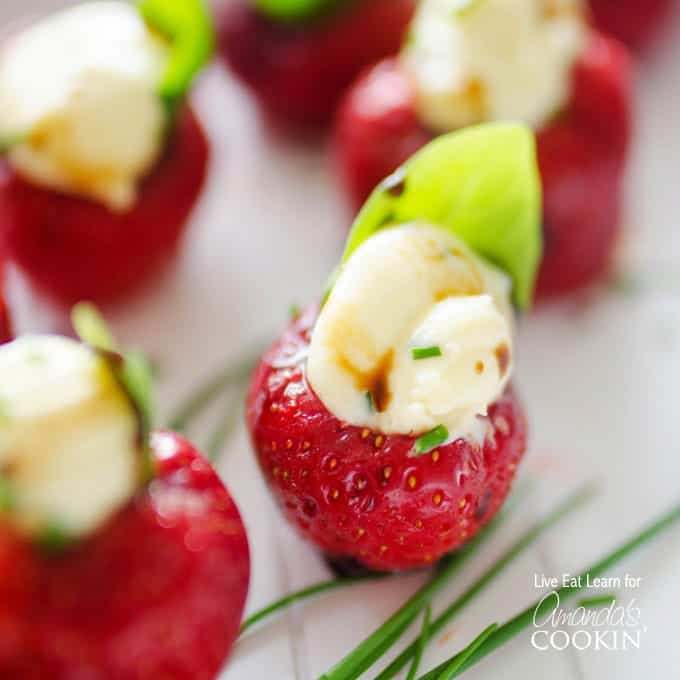 Whipped Brie Stuffed Strawberries
Today we're stuffing fresh, juicy strawberries with herby whipped brie! This is a really quick and healthy appetizer, finger food, or even snack that your family is going to love.
IMPORTANT - There are often Frequently Asked Questions within the blog post that you may find helpful. Simply scroll back up to read them!
Print It
Rate It
Ingredients
1/2

cup

brie

rind removed

1

tsp

chopped chives

1/2

tsp

chopped basil leaves + 12 whole leaves

Pinch

of salt and pepper

12

fresh strawberries

2

Tbsp

balsamic reduction sauce*
Before You Begin
*You can either buy this or make it from regular balsamic vinegar. To make balsamic reduction, bring 1 cup to a low simmer for about 15 minutes, or until vinegar thickens and reduces in volume. The reduction sauce will thicken further once cooled.
Instructions
Prepare strawberries by removing the stems. Using a paring knife or strawberry huller, create a small hole in each strawberry in which to stuff the brie.

In a food processor, whip brie until smooth, about 2 minutes. Add chives, basil, and a pinch each of salt and pepper. Scoop brie into a piping bag (or plastic bag with the tip cut off).

To assemble, place a basil leaf in each strawberry, then stuff with the brie mixture. Drizzle with balsamic reduction, and sprinkle with chopped chives and ground black pepper. This is best when not served ultra-cold, but closer to room temperature.
Sarah is the publisher behind the vegetarian health food blog, Live Eat Learn. An Alaskan self-taught cook and nutritionist by trade, she loves all things food and health. When she's not exploring new ways to cook up healthy ingredients, she's romping around the Netherlands, her new stomping grounds!
Latest posts by Sarah Bond (see all)