A lot of people don't associate salads with fall but there really is no better season for a fresh and vibrant salad, as this Fall Quinoa Salad proves. It's delicious served warm or cold. Either way you choose to make it, our Maple Walnut Vinaigrette tops this salad off perfectly.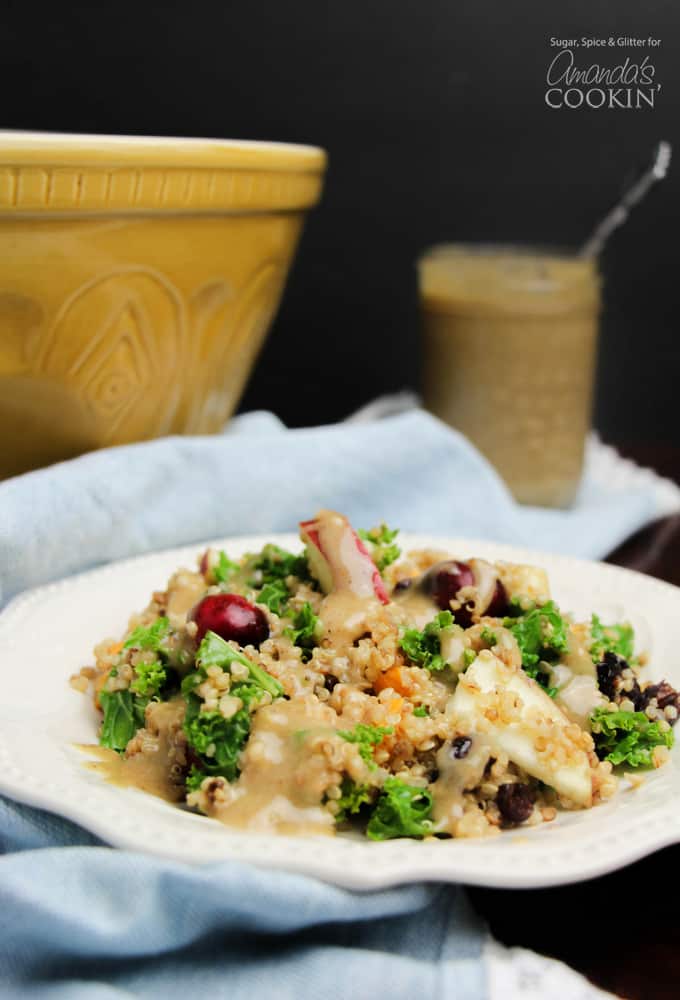 Fall Quinoa Salad Recipe
A hearty fall quinoa salad is the perfect dish for fall with all of its wonderful produce options. This quinoa salad combines all of the best aspects of fall in one giant salad that can be used as a side dish or a main. I love serving it warm shortly after making it, and then I refrigerate the rest and send it in lunches or use it to balance our suppers for the next couple of days.
The best thing about this salad is its versatility – you can swap the apples for pears, the sweet potato for butternut squash, the kale for spinach – you can even swap the quinoa for wild rice! Personally, I am not a huge fan of the fresh cranberries and prefer to swap out for pomegranate seeds but my kids love them so I tossed a handful in.
Our quinoa salad makes a great complement to a fall soup, like our homemade pea soup recipe or French Onion soup recipe, for a hearty and well-balanced meal.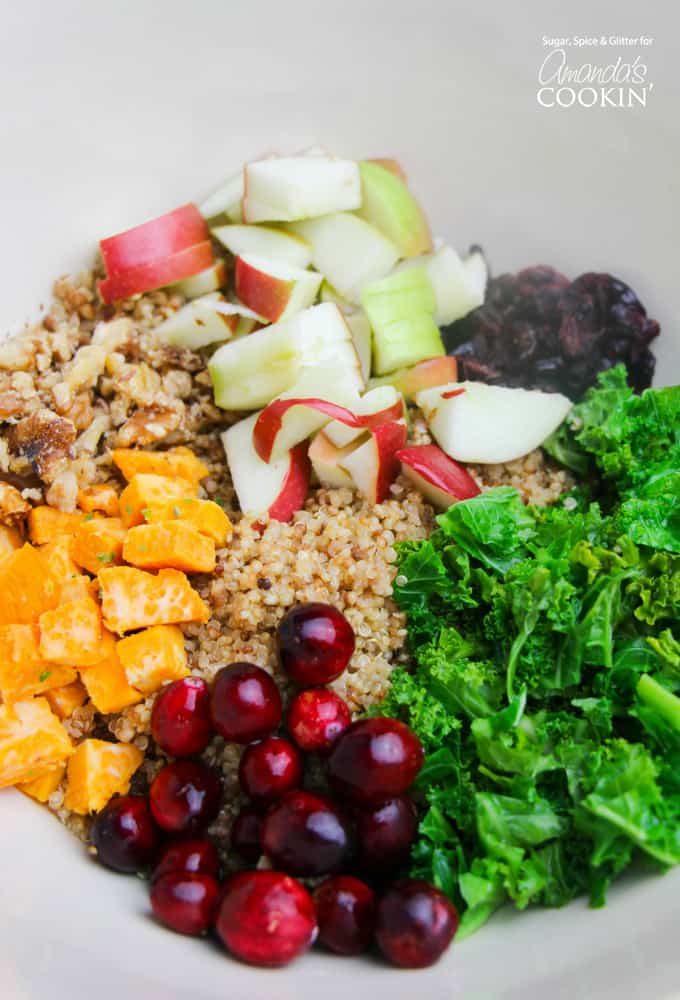 And can we talk about that dressing for a minute? A quick and easy maple walnut vinaigrette that involves throwing all of the ingredients in a smoothie blender and hitting puree.  It's so incredibly creamy, you'll be shocked to know it's completely dairy-free.
The dairy-free maple walnut dressing makes it a safe option for when you want to take a lunch but won't be able to refrigerate it – or when you're having guests and aren't sure of their dietary restrictions. You can adjust the seasonings to make it sweeter or more savory – the way I prepare it is almost like drizzling walnut butter on your salad.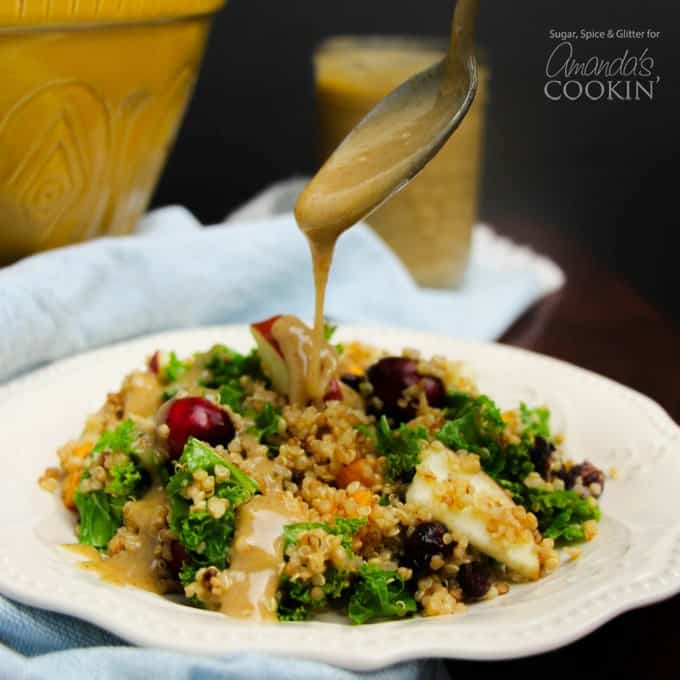 Ingredients for Fall Quinoa Salad
1 cup quinoa
2 Tablespoons olive oil
1 small sweet potato
1/4 cup dried cranberries
1/4 cup fresh cranberries, optional
1 apple
1/4 cup chopped walnuts
1 cup kale, chopped
For the Maple Walnut Vinaigrette:
1/2 cup maple syrup
1/2 cup walnuts
1/4 cup olive oil
1 Tablespoon apple cider vinegar
1/2 teaspoon salt
1/2 teaspoon white pepper
Kitchen Tools You May Find Helpful: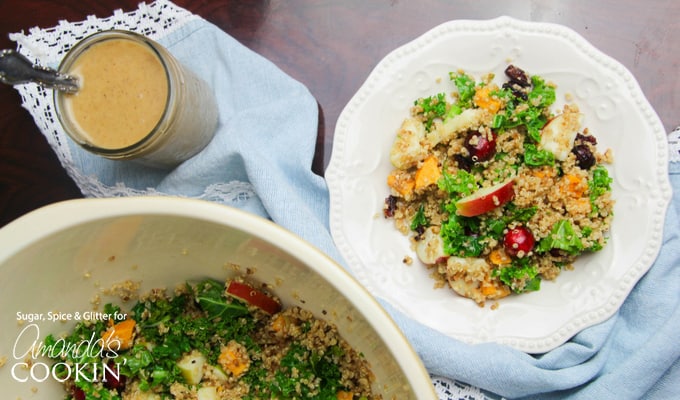 What would you add to this salad to make it your own ultimate fall quinoa salad?
If you're looking for another deliciously easy AND healthy meal idea, check out this General Tso's Cauliflower. Using panko-crusted cauliflower and quinoa, this recipe is great for vegetarians OR as a healthier alternative to take-out!
You may also love this Mix and Match Meal Prep, a quick, easy, and healthy meal prep to last you through the work week!