This year, there is no need to buy your pie at the store – we have you covered with an easy and delicious from-scratch Pecan Pie that your whole family will go crazy for! There's nothing better than a fresh homemade Pecan Pie during the holidays. It's certainly a favorite around here along with our French Silk Pie, both of which are staples at our Thanksgiving table every year.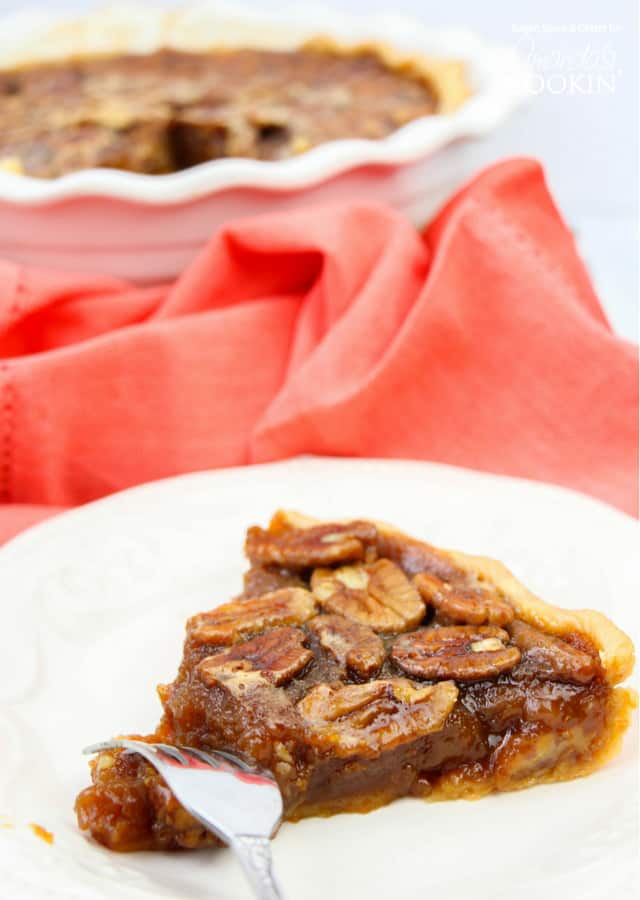 Pecan Pie Recipe
I'm usually not one for nuts in dessert, but the way that the pecans in a pecan pie get all caramelized and provide a satisfying crunch to contrast that ooey-gooey custard layer? Yea, that I can get behind!
If there are people in your family who are not huge nut fans – or there is any concern about allergies – you can leave out the nuts and serve this recipe as a "butter tart" or "sugar pie." Either way, it's a delicious and indulgent pie that pairs great with a scoop of ice cream and a cup of coffee at the end of a big Thanksgiving meal!
This year I will be making a double batch of this pecan pie recipe for the adults and our apple pie dessert pizza for the kids or picky eaters in the group. I think once anyone tries a bite of perfect homemade pecan pie, they will be converted!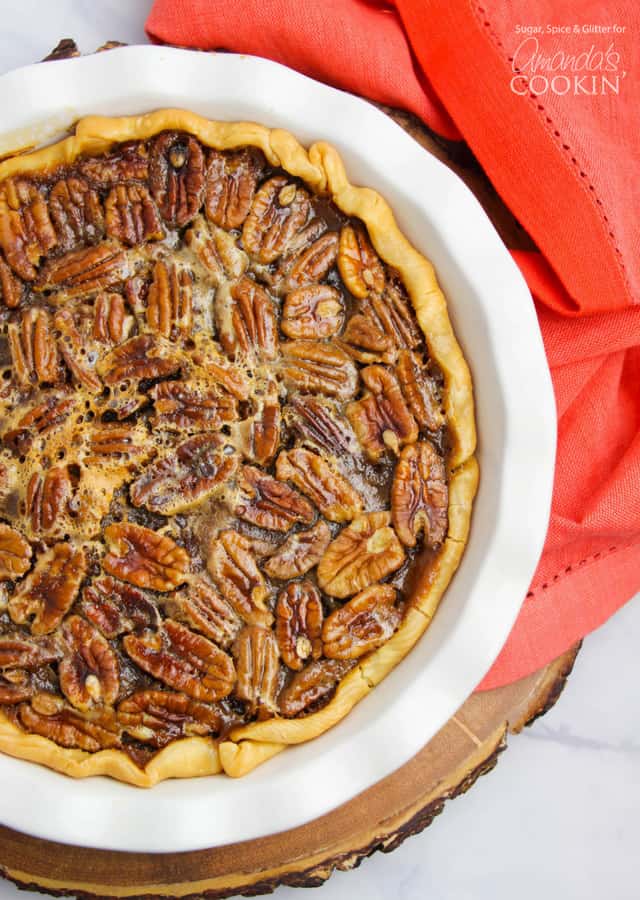 This pie only takes about 15 minutes active time to prepare but if you need to save time on the day of baking, you can prepare the foolproof pie crust the day before – and even bake it up to 24 hours in advance. Make the filling and store it separately until ready to place in the oven.
To arrange the pecans, you can do it one of two ways: scatter them on the bottom of the pie crust and pour the custard mixture over top, or place each one on the pie after pouring the custard into the shell (being sure to dip each one in the mixture to ensure it gets that caramelized coating). Personally, I prefer placing them on the bottom of the pie shell before pouring the custard in and then adding a few extra pecans where any gaps will occur, but if you want to do a fancy design with the pecans, the second option is your best bet.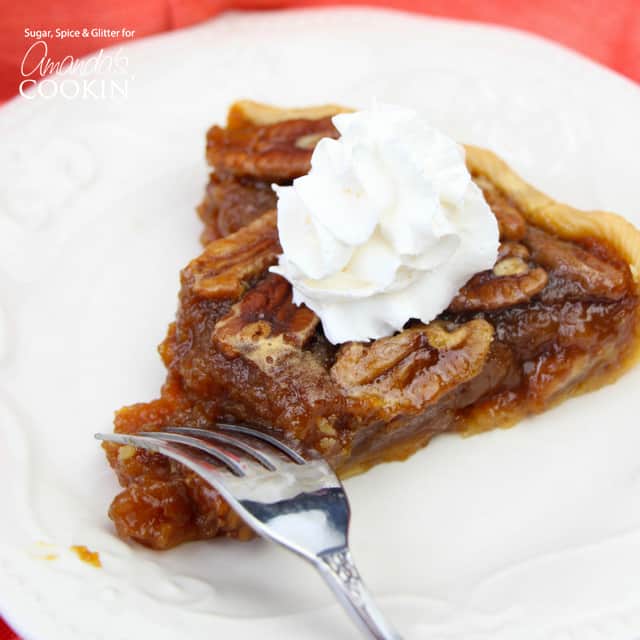 Ingredients for a Pecan Pie
For the crust:
2 cups flour
1 teaspoon salt
1 Tablespoon sugar
6 Tablespoon butter
6 Tablespoon lard or shortening
6-8 Tablespoon ice water
For the filling:
3 eggs, beaten
6 Tablespoons butter
1 teaspoon salt
1 cup brown sugar
1/4 cup corn syrup
1/2 cup maple syrup or agave syrup
1 teaspoon vanilla, or more to taste
2 cups pecans
KITCHEN TOOLS YOU MAY FIND HELPFUL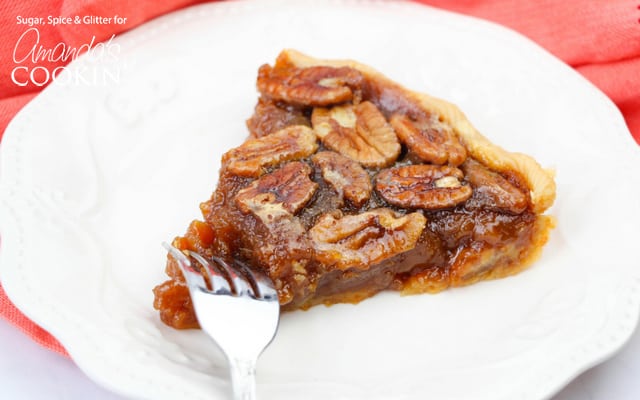 What classic Thanksgiving dishes are you stuck purchasing from a store? Let us know what recipes you would like to see us develop into an easy homemade version!
Be sure to check out some of our favorite Thanksgiving recipes on the blog below!