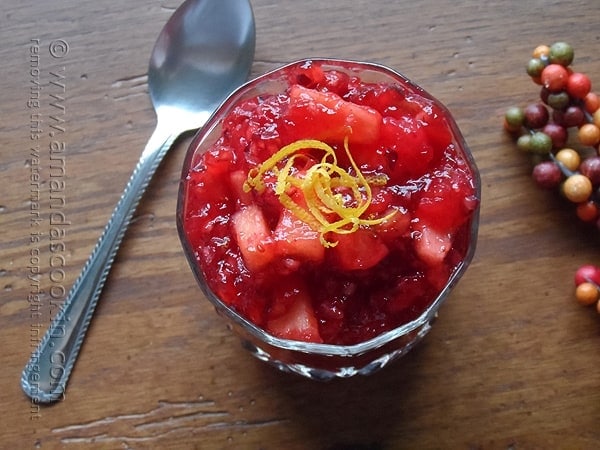 Cranberry relish has been around for a long time. The first time I ever tried it was a few years ago when my neighbor made a batch for me. It's a fabulous accompaniment to both Thanksgiving and Christmas dinner and adds just the right amount of sweet-tart to the rest of the meal.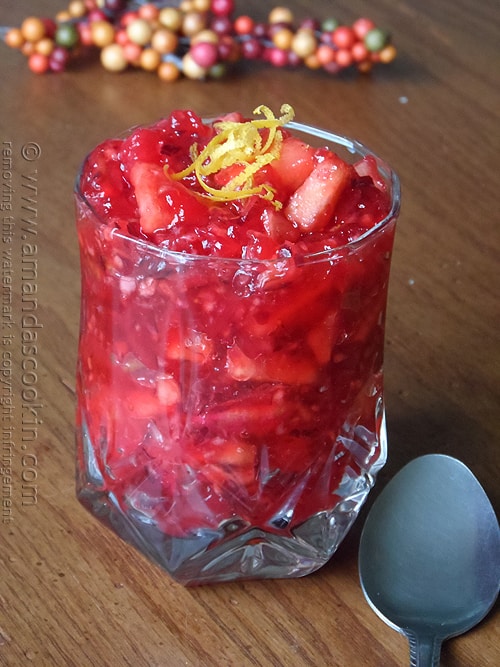 This particular recipe makes enough for a large crowd of people, or for your average family that enjoys holiday leftovers! Because it's made with gelatin, it seems more dessert-ish than whole berry cranberry sauce does, which is often served right alongside the meal.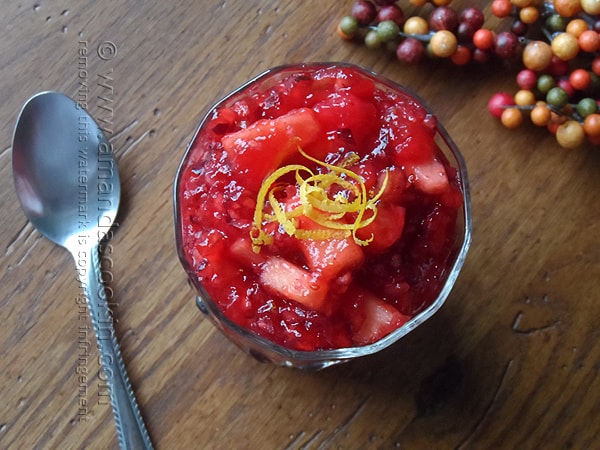 Dessert or side, this relish is delicious and easy to make. You can make it ahead as well and store it in the fridge. I hope you all have a joyous Thanksgiving!