It doesn't get much tastier than this Skillet Bacon Cheeseburger Pasta! This easy weeknight dinner is a great spin on an American classic and cooks in less than 20 minutes. This ground beef meal idea is a real crowd pleaser, will keep in the refrigerator for a few days and can easily be reheated later on.
PRINTABLE RECIPE IS AT THE END OF THIS POST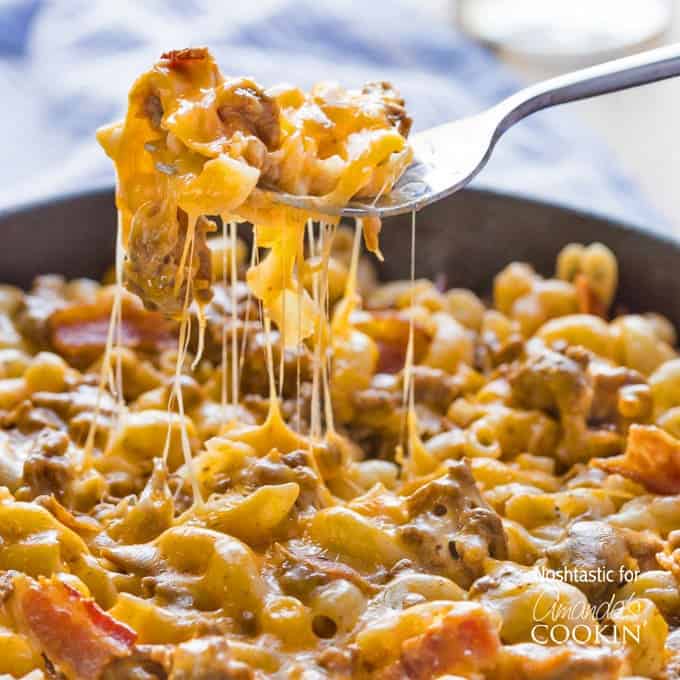 Bacon Cheeseburger Pasta
Well I don't know about you, but for me life just seems to get busier and more hectic every day. Often it means that preparing tasty, healthy meals that everyone in the house will love can sometimes be a bit of a challenge, so you'll thank me for this really easy Bacon Cheeseburger Pasta recipe! It cooks up in a skillet and is ready to serve in almost no time at all.
I was looking through an old Taste of Home book recently when I came across a very similar recipe and knew instantly that it would be something that I could tweak to cook on a weeknight without too much stress, and most importantly I knew my family would enjoy it.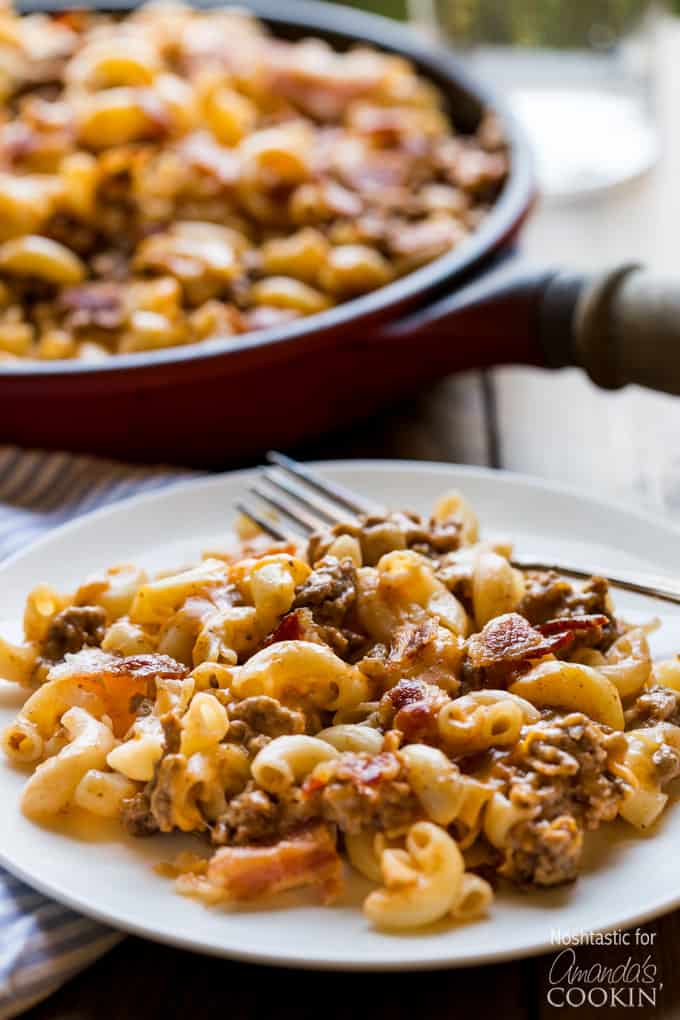 I have two boys at home and as predicted they really loved this recipe and even asked me to make it again. My youngest son is eleven, he had two bowls for dinner and asked for a third, it was that good! He even insisted on having a bowl when he came home from school the next day instead of his usual snack. Did I mention how simple it is to make? You can throw this together very quickly and have it cooked and ready to serve in less than thirty minutes, and you probably have most of the ingredients in your pantry and fridge already. This was just as popular as the John Wayne Casserole I've made several times.
There are affiliate links in this post. That means if you buy something from that link, I will earn a small commission, but it won't cost you anything additional.
To make Bacon Cheeseburger Pasta you will need:
(full printable recipe is below)
8 ounces elbow macaroni pasta
1 pound lean ground beef
6 bacon strips, cooked and cut into pieces
1 1/2 cups beef broth
1/2 teaspoon Worcestershire sauce
3 tablespoons ketchup
1-2 tablespoons cornstarch
1 cup (4 ounces) shredded cheddar cheese
1/2 cup (2 ounces) shredded mozzarella cheese
You'll also need: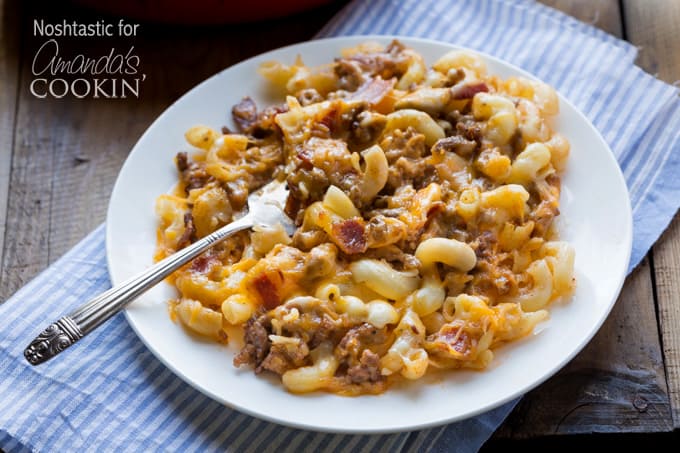 If you have gluten free family or friends this would be a very easy dish to make for them, just substitute gluten free pasta for regular, make sure the beef broth and Worcestershire sauce is gluten free, and you are good to go! If they are also dairy free like I am then you can use a shredded vegan cheese substitute instead, it works just as well and I know they will thank you for it.
More dinner ideas you might like:
Watch the video below