I love a good Olive Garden copycat recipe. This particular recipe was scattered all over the Internet already, so all I had to do was make it! It's really delicious, so I can see why so many people would want to make it at home. It's not hard to make either, and great for fall and winter.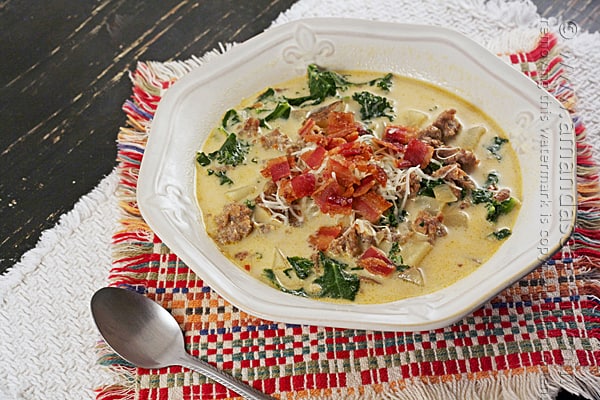 Olive Garden Copycat Zuppa Toscana
If you grow kale in your garden, it lasts all the way until the first frost, and can sometimes even be harvested afterward, as long as it wasn't a truly hard frost. I didn't have any this year, but last year mine grew like crazy!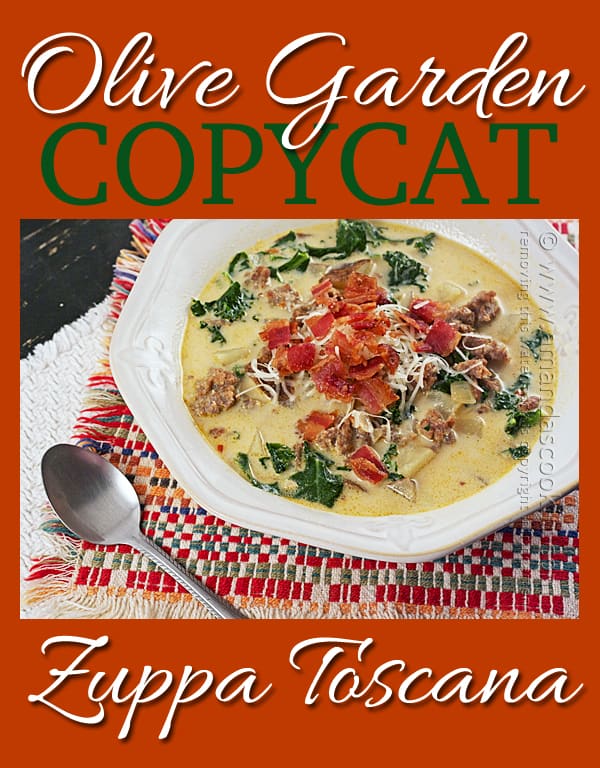 Note: some links below are affiliate links. That means if you happen to buy something, a small percentage of that sale goes back into this site, which enables me to continue to bring you free tutorials such as this one. So, thanks!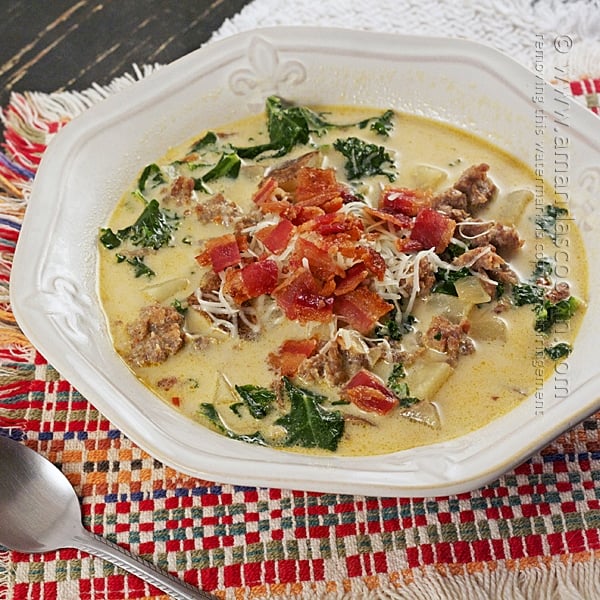 As always, a full printable ingredient list and instructions are at the end of this post.
For this recipe you will need the following supplies and ingredients:
5 slices bacon, cooked and chopped or crumbled
1 tablespoon olive oil
1 large onion, chopped (about one cup)
3 cloves garlic, minced
1 pound bulk sweet Italian sausage
6 cups chicken broth
3 large russet potatoes, cubed
2 cups chopped kale
1 1/2 cups half and half
salt and pepper to taste
Grated Parmesan or Romano cheese for garnish
Dutch oven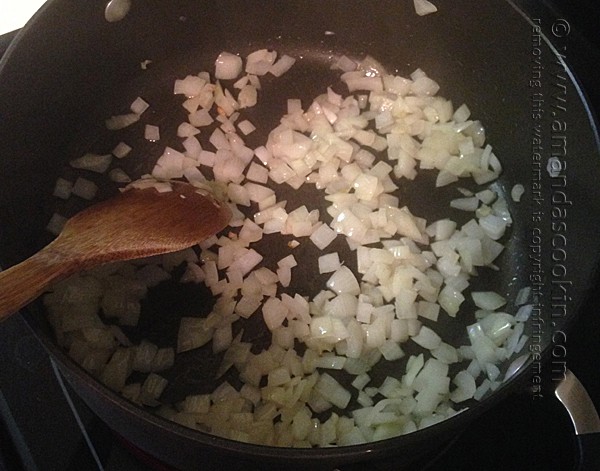 Heat olive oil in a Dutch oven over medium heat. Add onion and sauté for a few minutes, until tender. Add garlic and sauté another minute.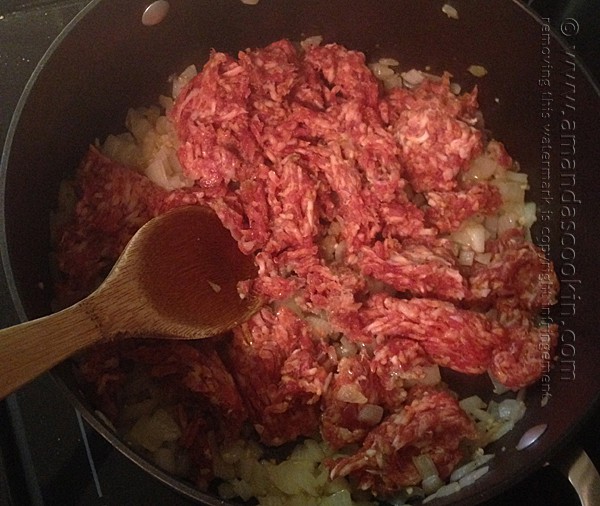 Add sausage and cook until no longer pink. Drain off fat.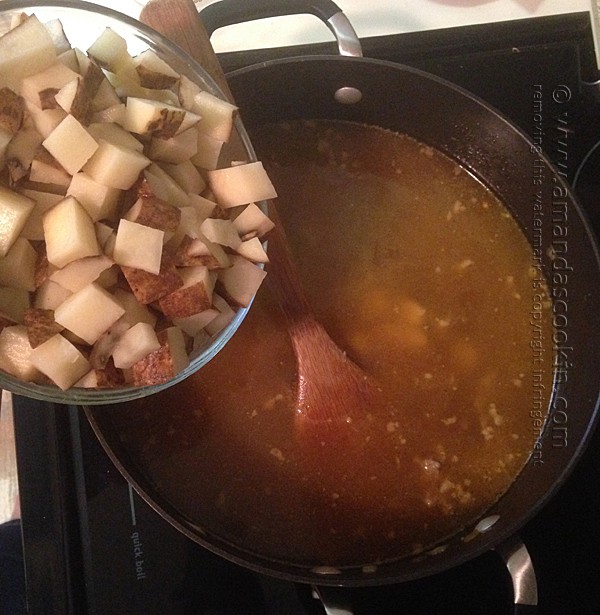 Wipe out the pan with a paper towel and add chicken broth. Return the sausage to the pan along with the potatoes and half of the bacon. Cook over medium-high heat until boiling.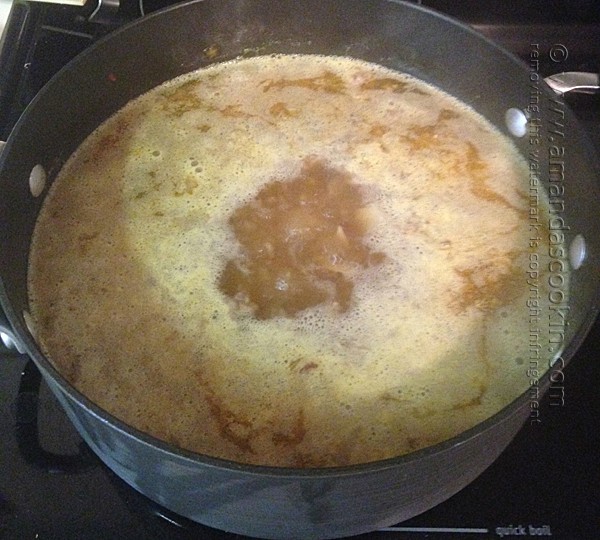 Reduce heat to medium-low and cook for 15 minutes, or until potatoes are tender. Season with salt and pepper to taste.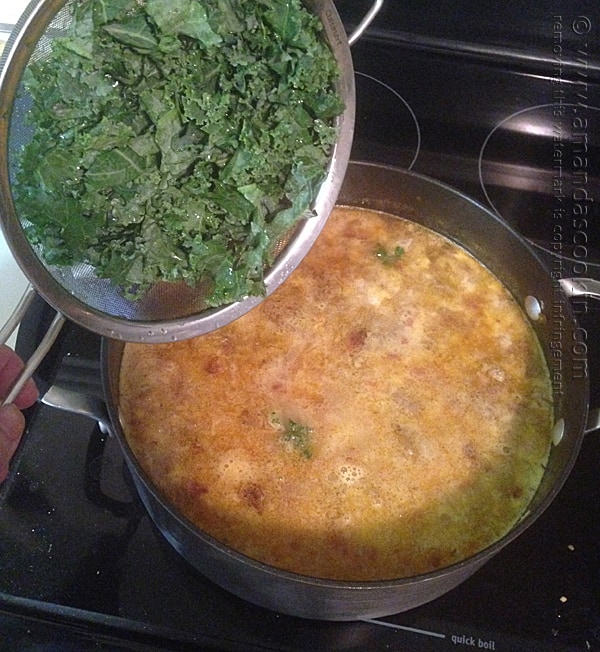 Add kale and half and half and heat through, about ten minutes. Serve each bowl topped with freshly grated cheese and remaining bacon.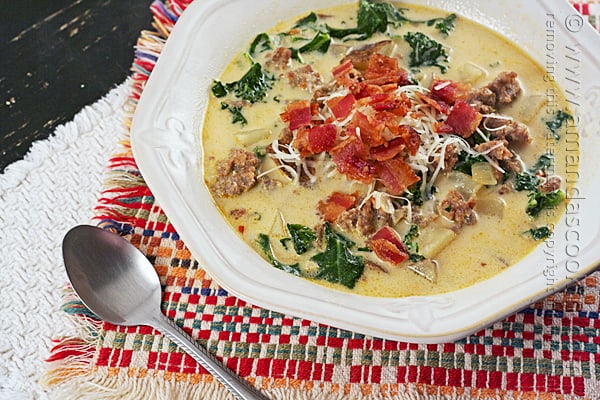 More Olive Garden Copycat Recipes
I'll have a breadstick recipe later this week, but here are some more Olive Garden copycat recipes you might like!