I don't think I've ever met anyone that doesn't love Olive Garden's breadsticks. It's not necessarily their dough, any soft roll dough will work. The secret behind their breadsticks is actually what happens as soon as they come out of the oven.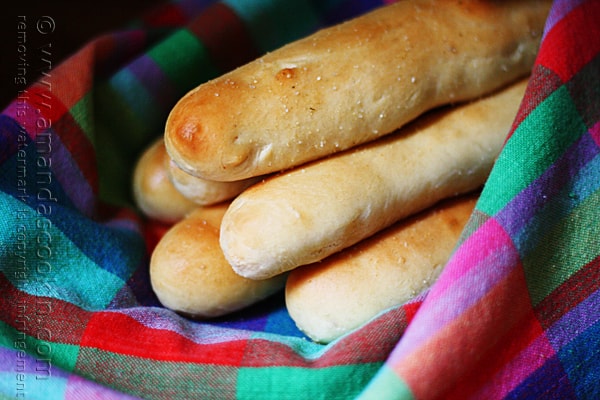 In fact, my recipe for Olive Garden Copycat Breadsticks is made using my Homemade Pull Apart Dinner Rolls as you'll see below. Plus I know you've seen plenty of recipes floating around the Internet for these baked beauties.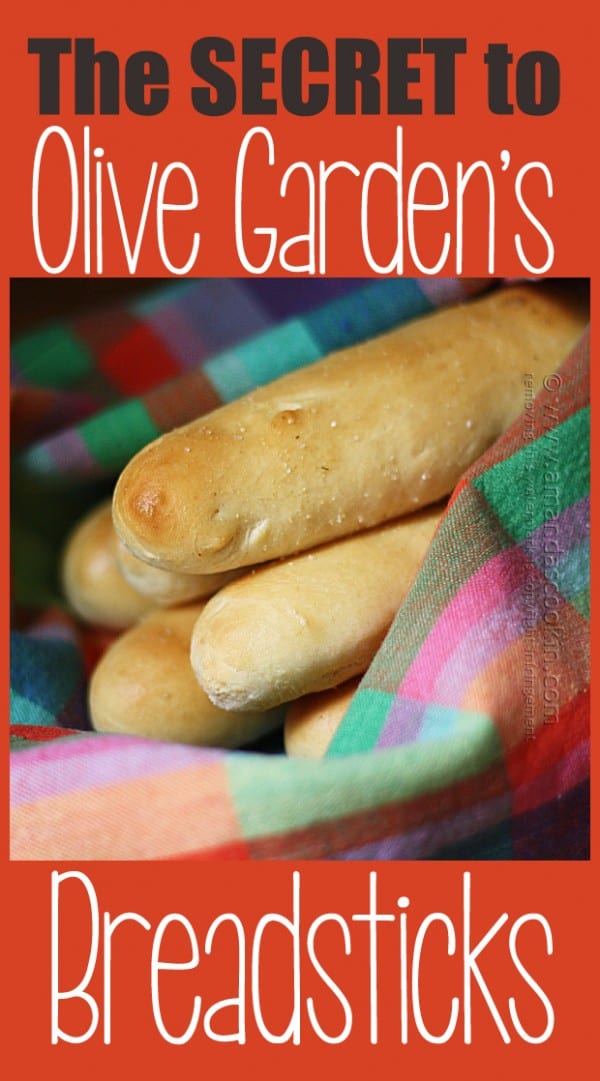 My husband and all four of my adult and teenage kids were here when I made these. Every single one of them said they were just like Olive Garden and wanted me to make more! So if you have a family recipe for soft dinner rolls that you love you can use that, or follow mine below. The only other thing you will need is melted butter and garlic salt.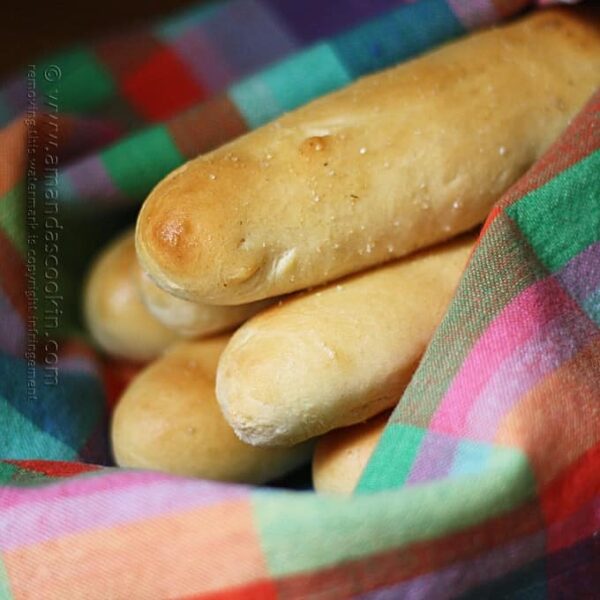 The Secret to Olive Garden's Breadsticks
So here it is. The secret. Melted butter and garlic salt is applied as soon as the breadsticks come out of the oven. As long as you are using a soft dinner roll type dough, you should achieve amazingly similar results. I used my all time favorite roll recipe. This is the recipe that everyone in my family insists on during every holiday. Feel free to experiment with your own recipe, or you can bake mine by printing the recipe below. Ready? Note: some links below are affiliate links. That means if you happen to buy something, a small percentage of that sale goes back into this site, which enables me to continue to bring you free tutorials such as this one. So, thanks!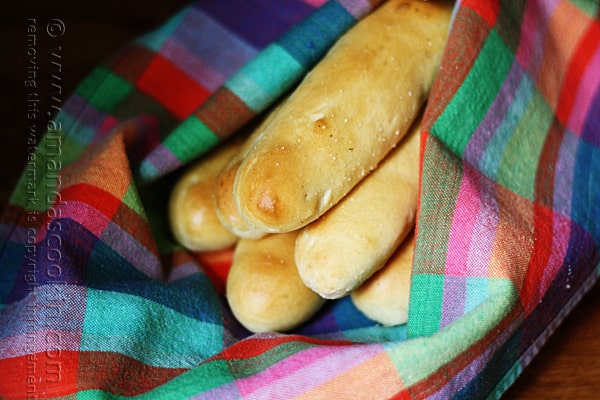 As always, a full printable supply list and instructions are at the end of this post. For this recipe you will need the following supplies and ingredients:
Tools I used:
I'm thinking about picking up this book America's Most Wanted Recipes: Delicious Recipes from Your Family's Favorite Restaurants
. I really do love to make restaurant copycats, and that looks like a great reference! Anyone own this book?

Sprinkle yeast over warm milk then sprinkle sugar over yeast in electric mixer bowl. Let proof for 3-4 minutes. With mixer on low speed, mix in 1 cup of the flour, olive oil, and salt. Increase speed to medium and beat until smooth. Beat in remaining flour and mix just until incorporated. Cover and let rise in warm place until double, about 45 minutes.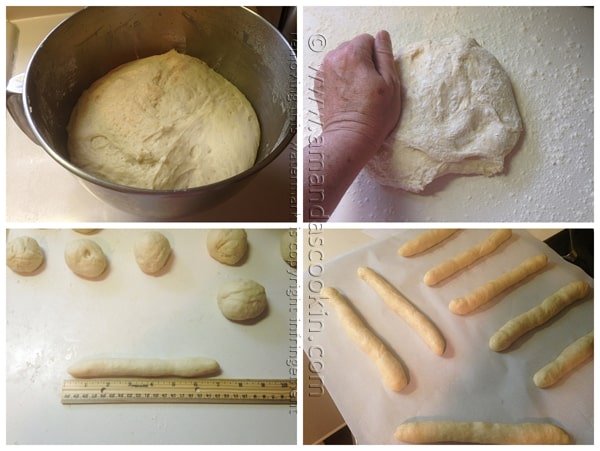 Preheat oven 400 degrees F. Line two insulated baking sheets with parchment paper. Sprinkle work surface with extra flour. Punch down dough and transfer it to the work surface, kneading it by hand for 3-5 minutes, or until dough is soft and workable. Divide dough into 16 equal pieces (about 2-ounces each). Roll each piece into a ball then roll between the palms of your hands into 7-inch long sticks. Place sticks on the baking sheet, placing them 2-inches apart. Cover and let rise for 15 minutes.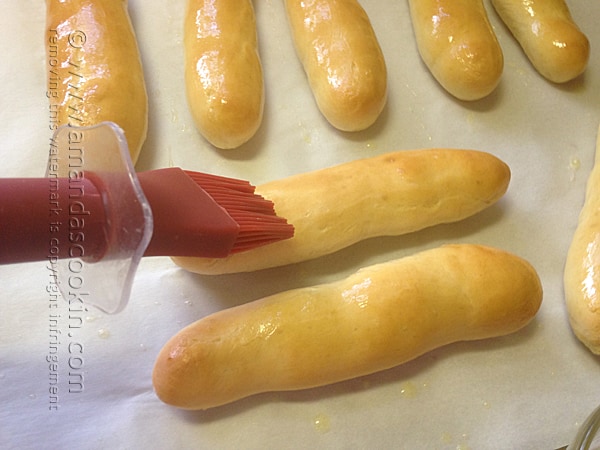 Bake until crust is light golden brown, about 12-13 minutes. Remove from oven and immediately brush with melted butter and sprinkle with garlic salt.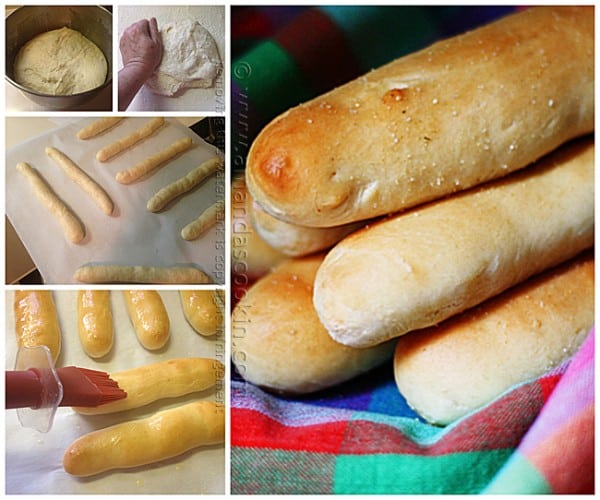 So what are you waiting for? Make some of your very own Olive Garden Copycat Breadsticks in your own kitchen today! Your family will thank you. You're welcome. ;-)
More Olive Garden Copycat Recipes