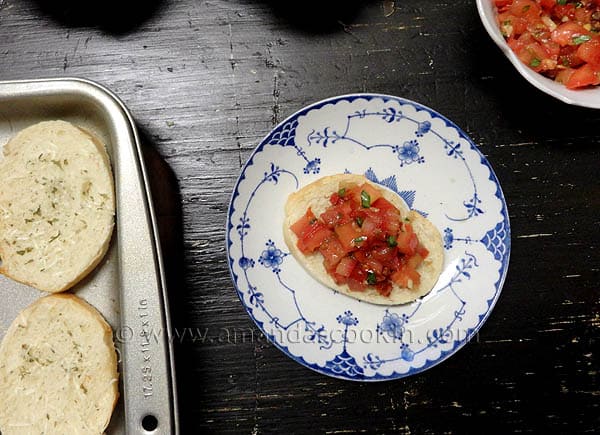 I have always wanted to try bruschetta, I've heard how wonderful it is, but have also heard reports of how soggy the bread can get, making it unappetizing. So when I came across this recipe that serves the topping on the side, everything just made sense and I knew this was the one I wanted to try.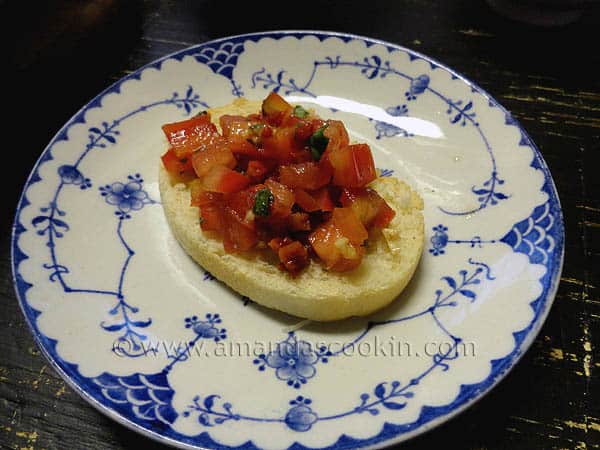 Remember when I told you that I hosted a "Friendsgiving" at my house? Bailey's Irish Cream asked me to have a few friends over around Thanksgiving season and enjoy their company. I was happy to participate and put together an Italian-American menu which included this chopped salad and some bruschetta for the first course. This bruschetta, which I found on the Good Morning America website, was a huge hit and I'm sorry I didn't make more than I did! The flavor is marvelous and it was so easy to make. You can read more about the Friendsgiving concept on Bailey's Facebook page here! Celebrate your friendships this year!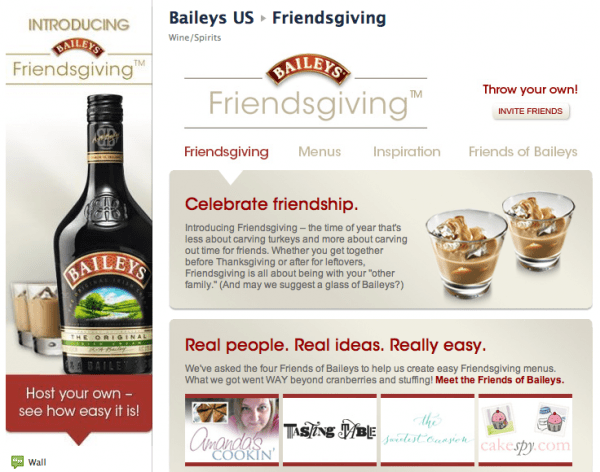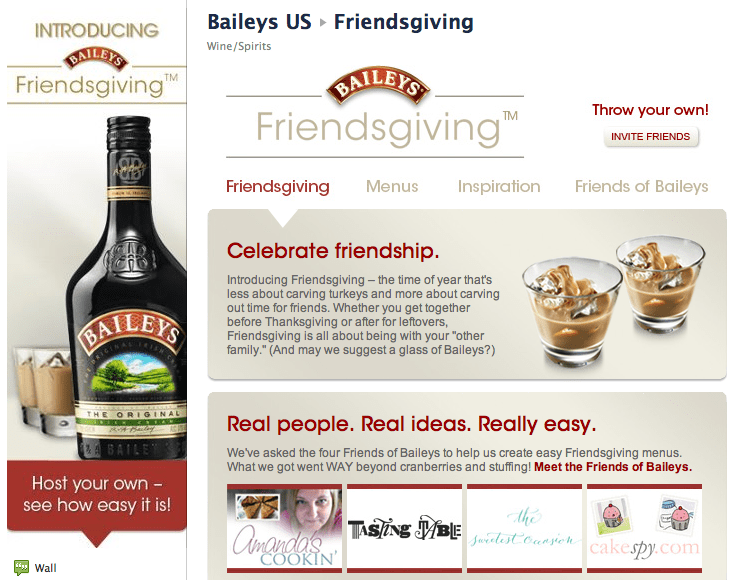 I've made this bruschetta twice since I held my Friendsgiving a few weeks ago. Why not plan yours for after your Thanksgiving feast with family? Reserve some time for your friends in the next couple of weeks and show them how thankful you are to have them in your life. :)

There are only a few simple steps to this delicious appetizer. After chopping your topping ingredients, combine them in a bowl. Cover with plastic wrap and place in the refrigerator to marinate for an hour. Slice your baguette (HINT: turn the bread upside down, it's easier to slice from the bottom) and place slices on cookie sheet. Mix the Parmesan and parsley and top the bread slices with it. Bake 5 minutes and serve with topping on the side.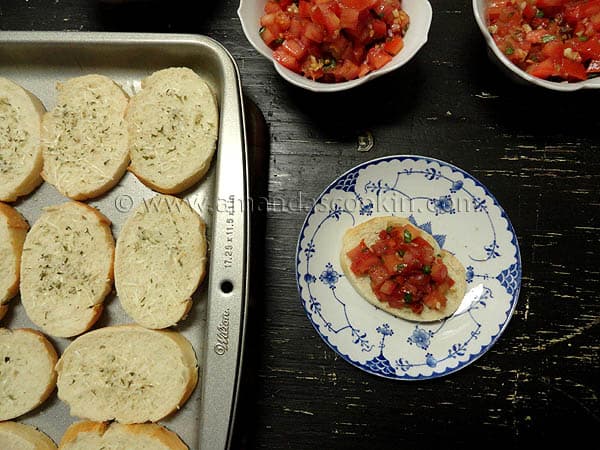 Enjoy and Happy Thanksgiving everyone!