This recipe for Moo Goo Gai Pan was one of the first things I ever posted on this blog! Turns out I had it all wrong. You see Moo Goo Gai Pan is a delicious stir fly consisting of chicken, mushrooms and vegetables. The vegetables vary from cook to cook, but something that doesn't vary are the mushrooms. When I originally posted this, it was without the mushrooms!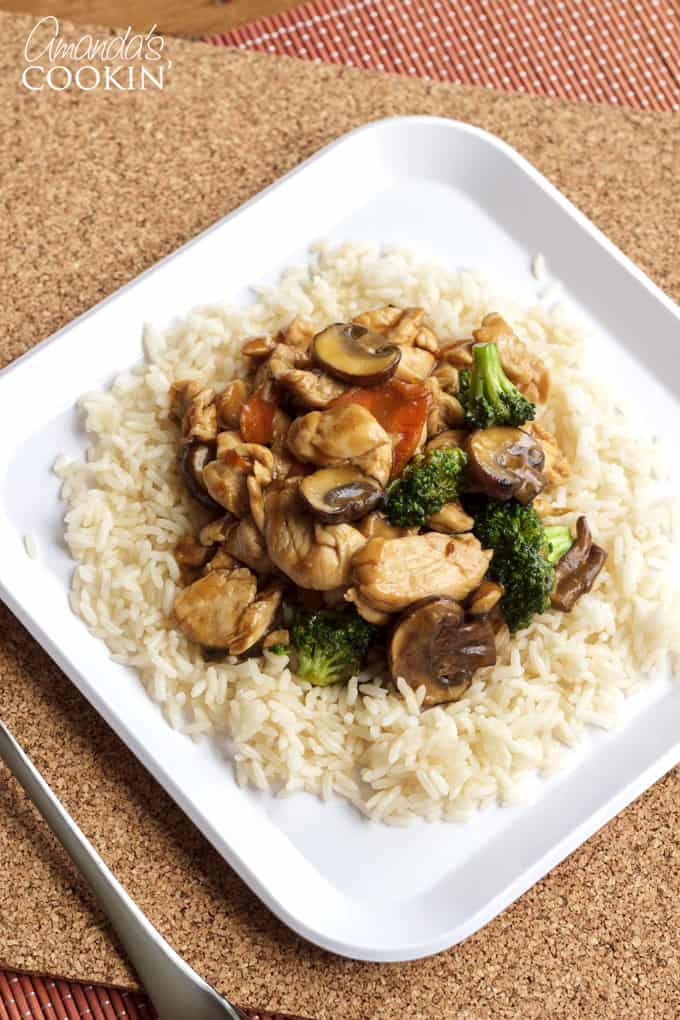 Moo Goo Gai Pan
That was back in 2009. Now that my kids are all grown and there's only one left at home, I feel like I have a lot more freedom in the kitchen. Years ago I couldn't add mushrooms to anything or my kids wouldn't touch it. Mushroom-aphobia much?
I actually love mushrooms and add them to a lot of dishes now like this delicious mushroom ravioli or this mushroom stroganoff skillet. In fact, one of the most popular recipes on this blog are these stuffed mushrooms!
What is Moo Goo Gai Pan?
After some research, I found that Moo Goo Gai Pan is a simple Cantonese stir-fried dish of chicken, mushrooms, and vegetables. I have made it with several kinds of vegetables depending on what I had on hand.
Carrots and broccoli are shown in this photo, but I've used bamboo shoots, snow peas, pea pods and water chestnuts. I like the shaved carrots for added color, but you could even throw in red or yellow bell pepper!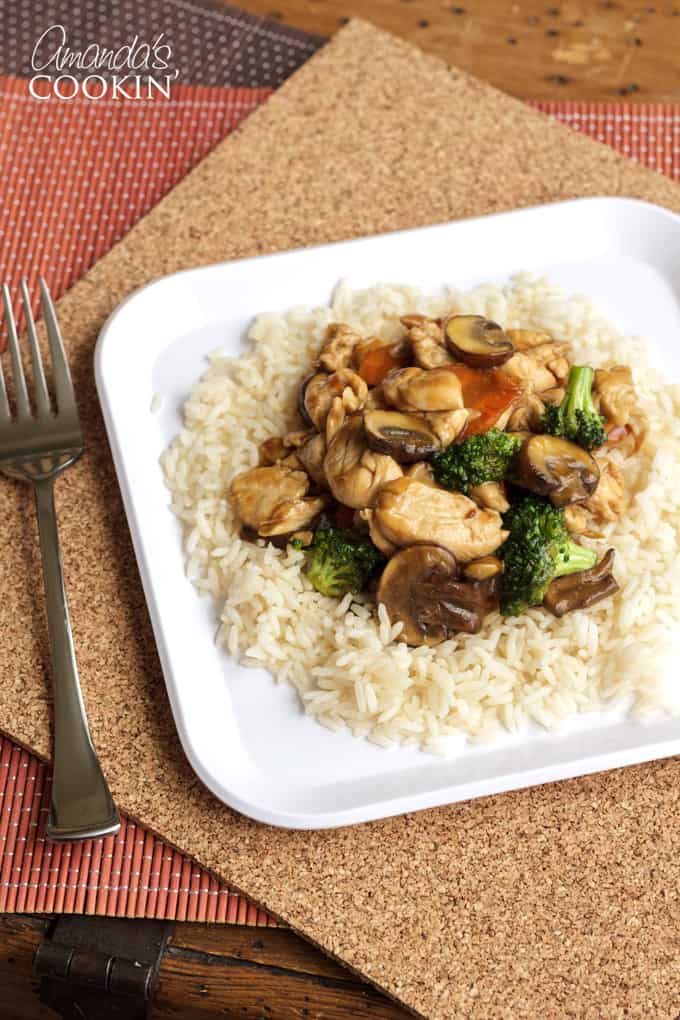 To make Moo Goo Gai Pan you need:
1/2 lb chicken, sliced thin
1 cup mushrooms, sliced
1 cup broccoli florets
1/4 cup chicken broth
2 teaspoon cornstarch
1 teaspoon sugar
1 clove garlic, minced
1 tablespoon rice cooking wine
1 tablespoon hoisin sauce
1 tablespoon soy sauce
Helpful kitchen tools:
PRINT THE RECIPE INSTRUCTIONS BELOW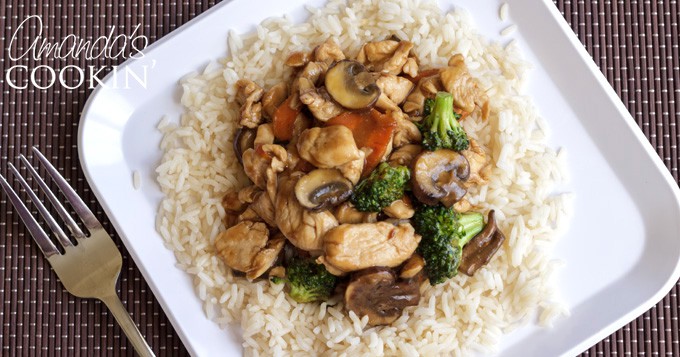 Here's the breakdown on the name. Mohgu means mushroom in Cantonese and gai pin translates to sliced chicken.
How do you say it?
Moo-Goo-Guy-Pan. You can listen to the pronunciation here.
When I was cooking for an entire family I would double this recipe. If you make it as stated it will serve 3 people, possibly 4. You can use any type of vegetable you like, just cut into thin slices… and don't skip the mushrooms! 
This post was originally published on: Mar 1, 2009