We had Macaroni and Cheese Casserole for dinner recently and everyone enjoyed it. The addition of ham and peas turns what many consider a side dish into a complete meal. This tasty casserole is a great way to use leftover ham, or you can buy some boneless ham and cut it into workable portions to keep in the freezer. Macaroni and cheese with ham and peas is the perfect comfort food, excellent for a weeknight meal, similar to our amazing Creamy Crockpot Macaroni!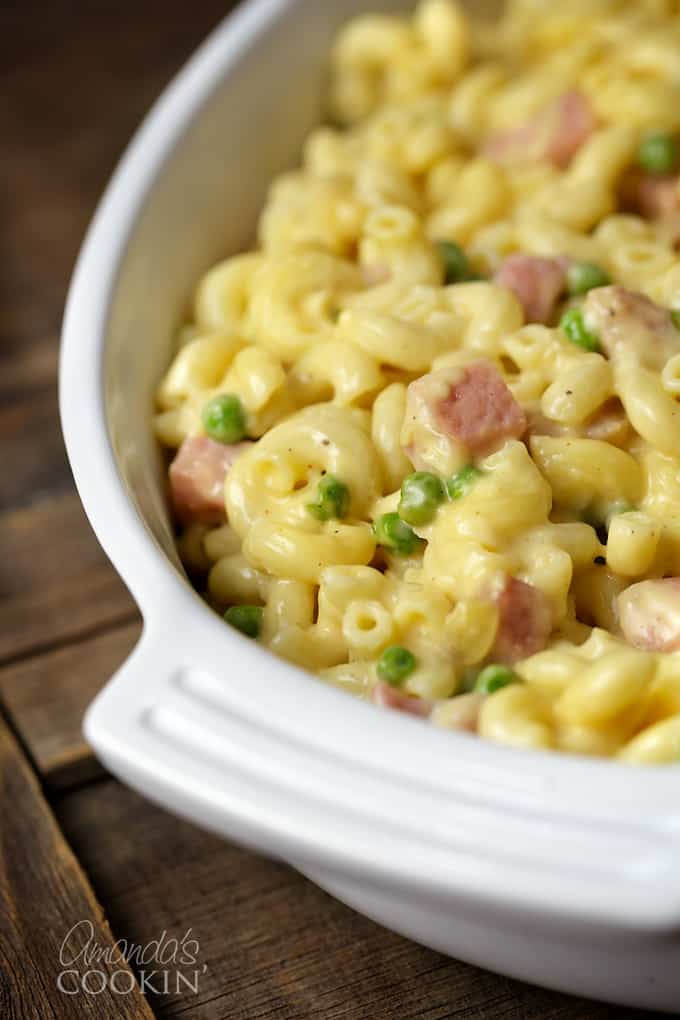 Macaroni and Cheese Casserole with Ham and Peas
I used my Easy Stovetop Macaroni & Cheese recipe for this delicious baked dish. I've served this macaroni and cheese casserole both with and without bread crumbs, it's great either way. Some people like glaze on their meatloaf and some prefer gravy, serve this baked dish however you prefer.
RELATED: Try one of our most popular casseroles – John Wayne Casserole!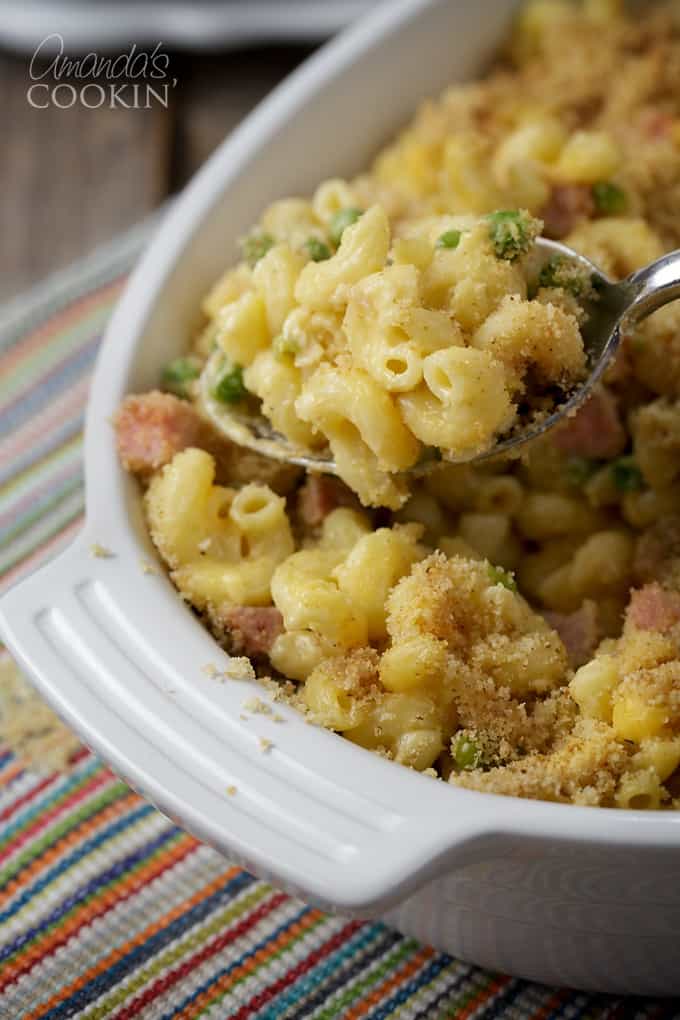 A few cooking tips:
I use vermouth in this recipe, however you can substitute with water or chick broth.
Not a fan of peas? Try substituting your favorite vegetable.
You will make a roux, which will help thicken the sauce.
This recipe calls for traditional elbow macaroni, however you can use whatever pasta makes you happy.
While the recipe calls for Panko breadcrumbs, any type of cracker or breadcrumb will work.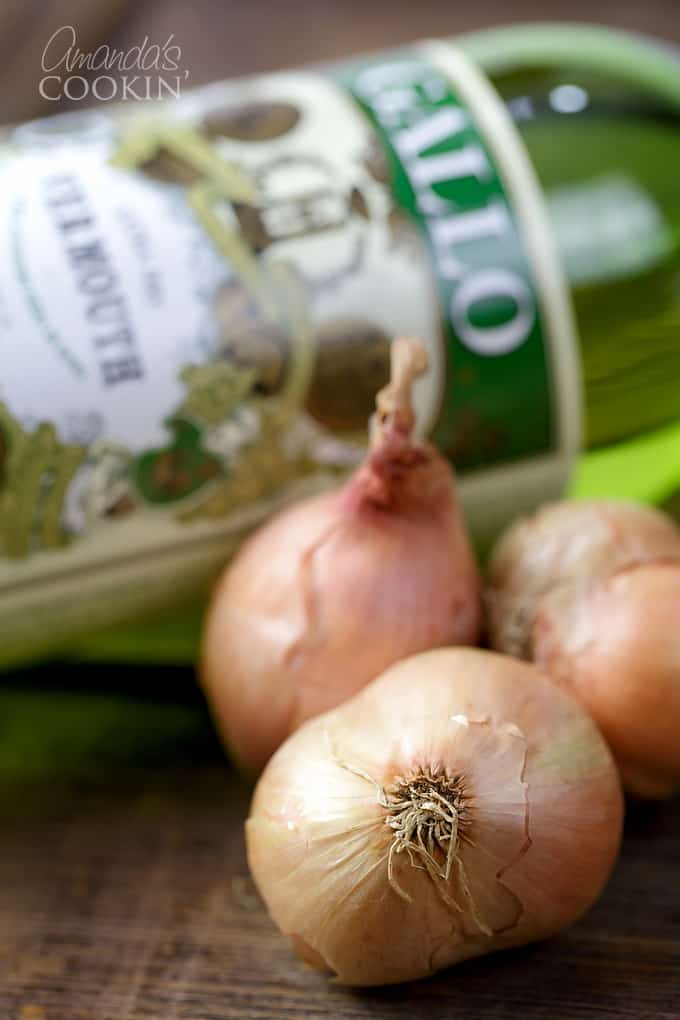 There are affiliate links in this post. That means if you buy something from that link, I will earn a small commission, but it won't cost you anything additional.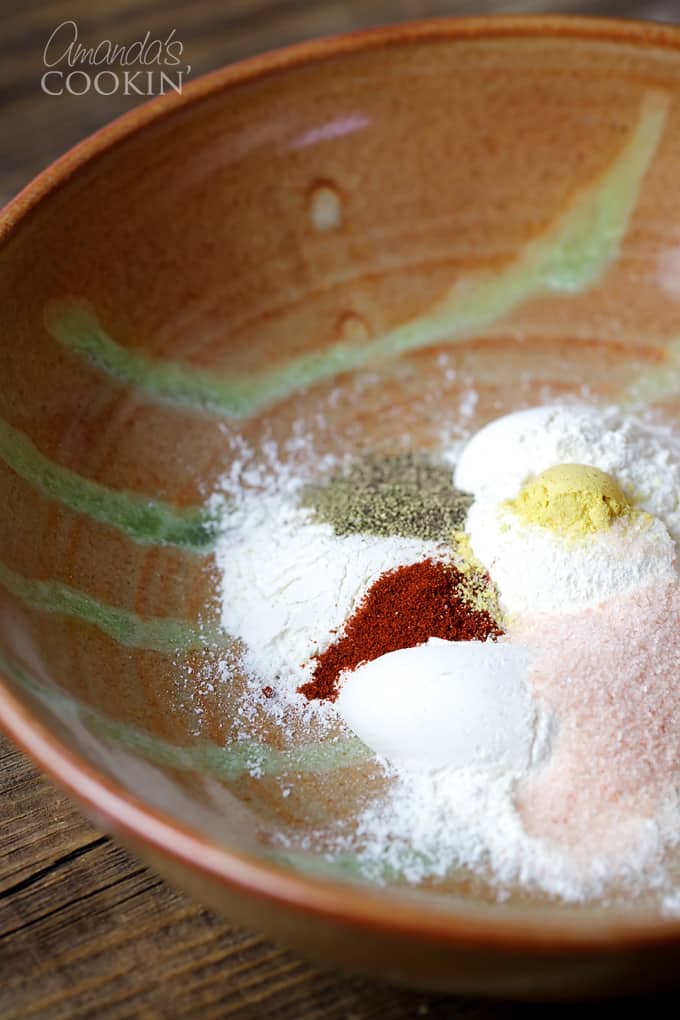 Ingredients you will need
For the Macaroni & Cheese:
1 pound box dried elbow macaroni
4 tbsp unsalted butter
4 tbsp flour
1 tsp salt
1/4 tsp pepper
1/4 tsp paprika
1/4 tsp dry mustard
2 cup milk
1 cup shredded sharp cheddar
1/2 cup shredded smoked gouda
1/2 cup shredded American cheese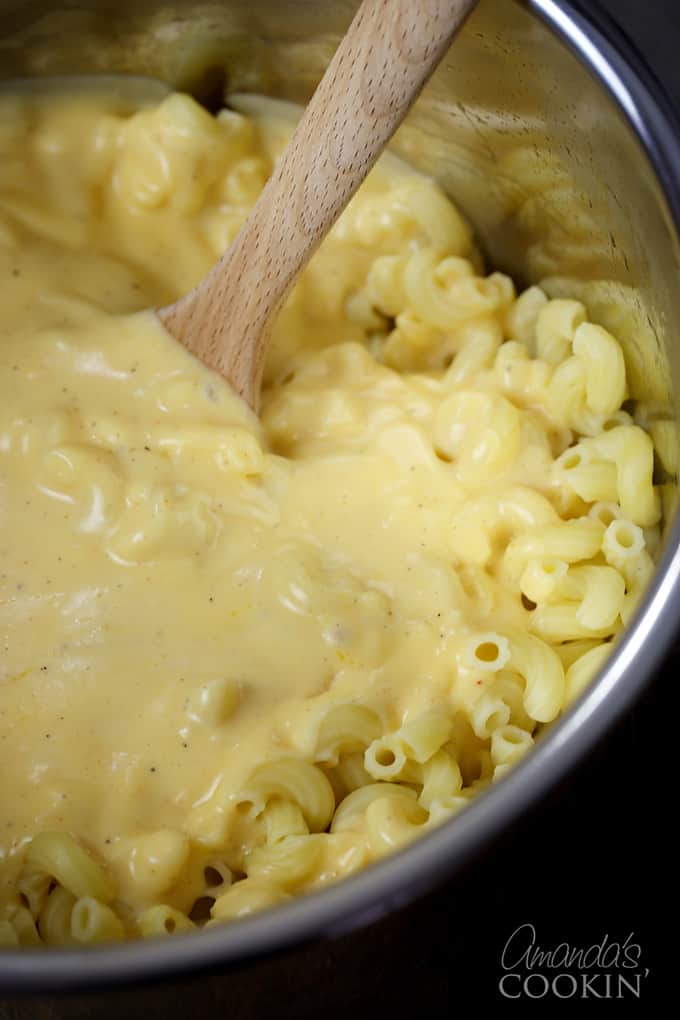 For the add-ins:
1 tablespoon olive oil
2 large shallots, thinly sliced
10 ounces cooked ham, cut into small dice
1/4 cup dry vermouth
1 cup frozen peas
Topping:
3/4 cup panko bread crumbs
Helpful Kitchen Tools:
PRINT THIS RECIPE AT THE END OF THIS POST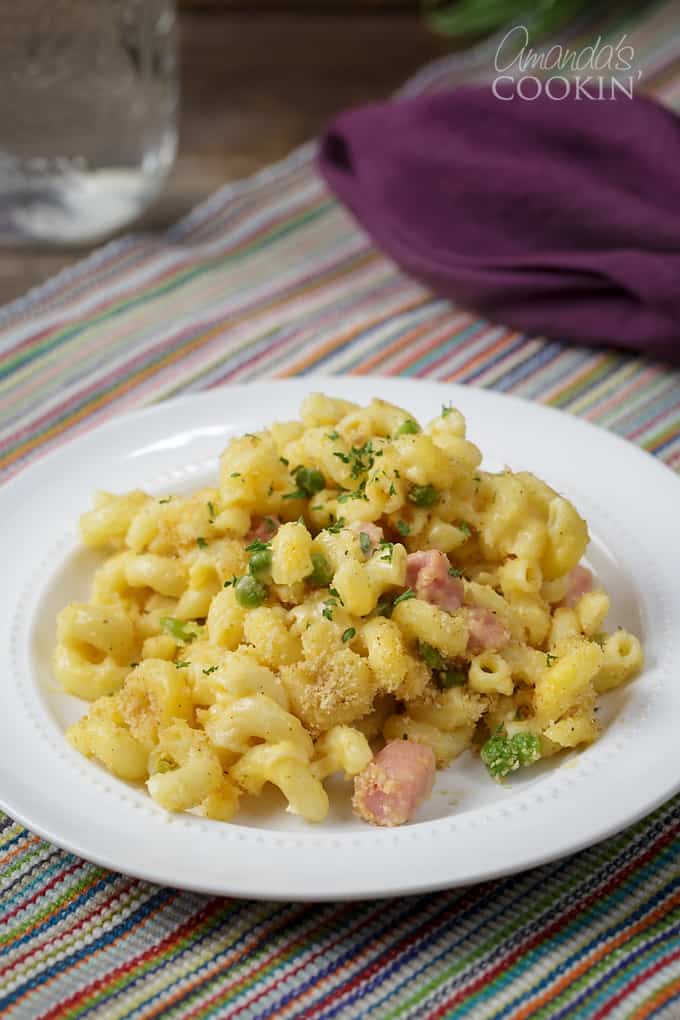 This macaroni and cheese casserole has been added to our weekly meal rotation. If you try it please let me know in the comments. Hope you enjoy it!
adapted from All Recipes
This post was originally published on this blog March 5, 2011