We had Macaroni and Cheese Casserole for dinner recently and everyone enjoyed it. The addition of ham and peas turns what many consider a side dish into a complete meal. This tasty casserole is a great way to use leftover ham, or you can buy some boneless ham and cut it into workable portions to keep in the freezer. Macaroni and cheese with ham and peas is the perfect comfort food, excellent for a weeknight meal, similar to our amazing Creamy Crockpot Macaroni!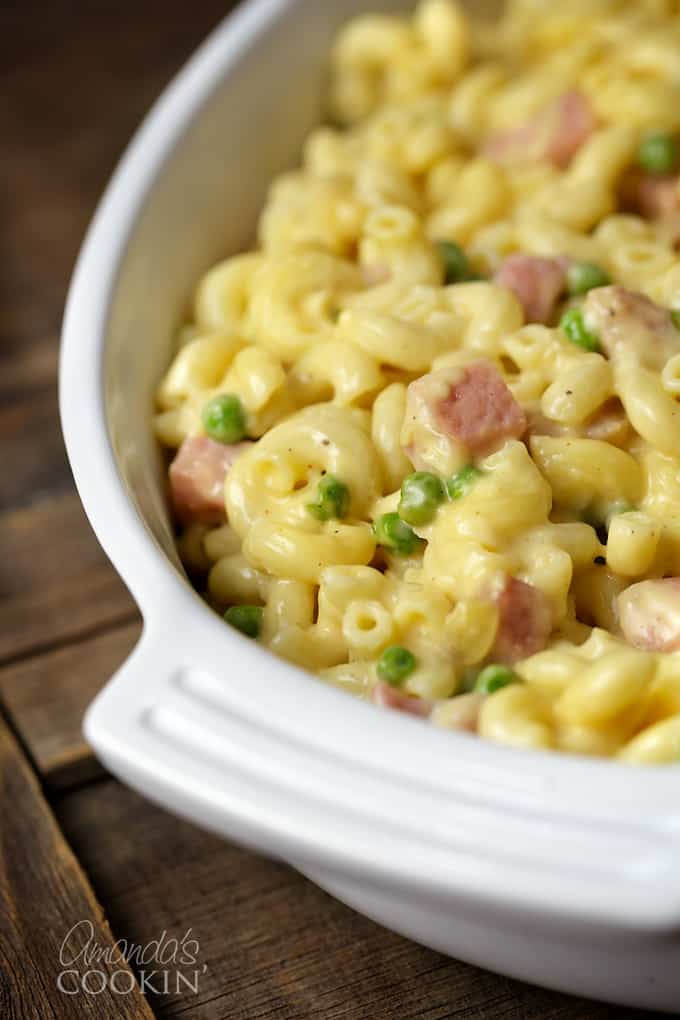 Macaroni and Cheese Casserole with Ham and Peas
I used my Easy Stovetop Macaroni & Cheese recipe for this delicious baked dish. I've served this macaroni and cheese casserole both with and without bread crumbs, it's great either way. Some people like glaze on their meatloaf and some prefer gravy, serve this baked dish however you prefer.
RELATED: Try one of our most popular casseroles – John Wayne Casserole!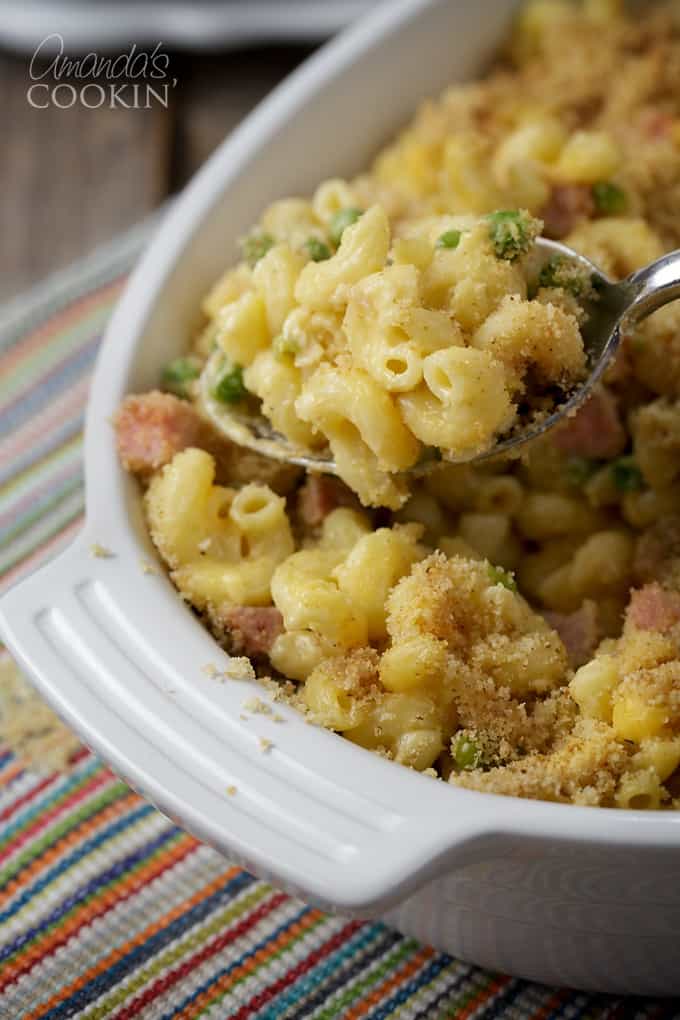 A few cooking tips:
I use vermouth in this recipe, however you can substitute with water or chick broth.
Not a fan of peas? Try substituting your favorite vegetable.
You will make a roux, which will help thicken the sauce.
This recipe calls for traditional elbow macaroni, however you can use whatever pasta makes you happy.
While the recipe calls for Panko breadcrumbs, any type of cracker or breadcrumb will work.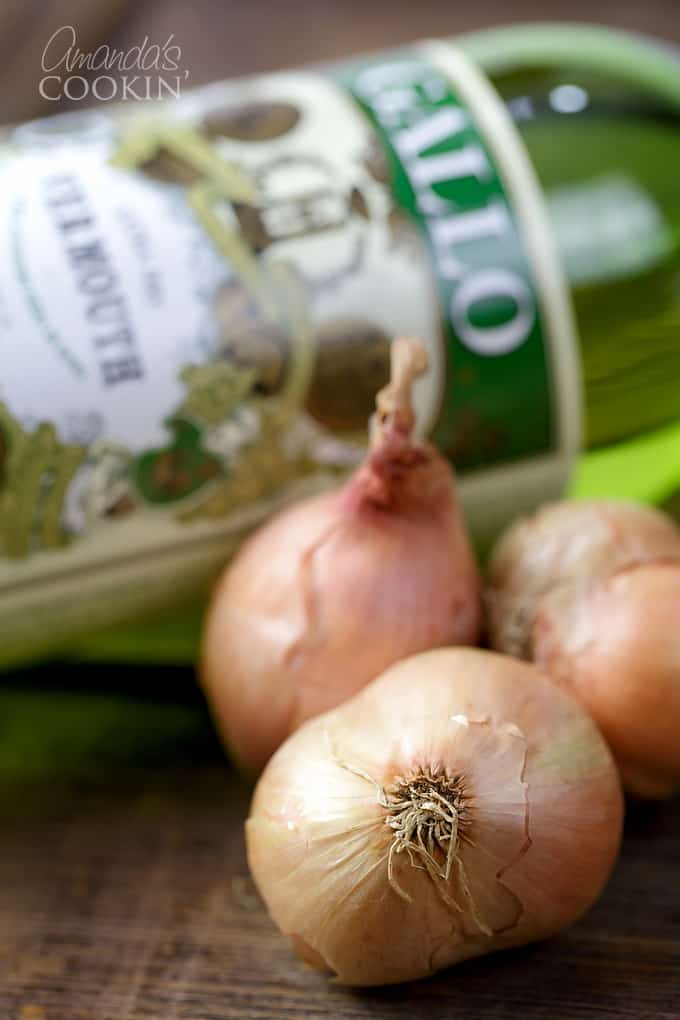 There are affiliate links in this post. That means if you buy something from that link, I will earn a small commission, but it won't cost you anything additional.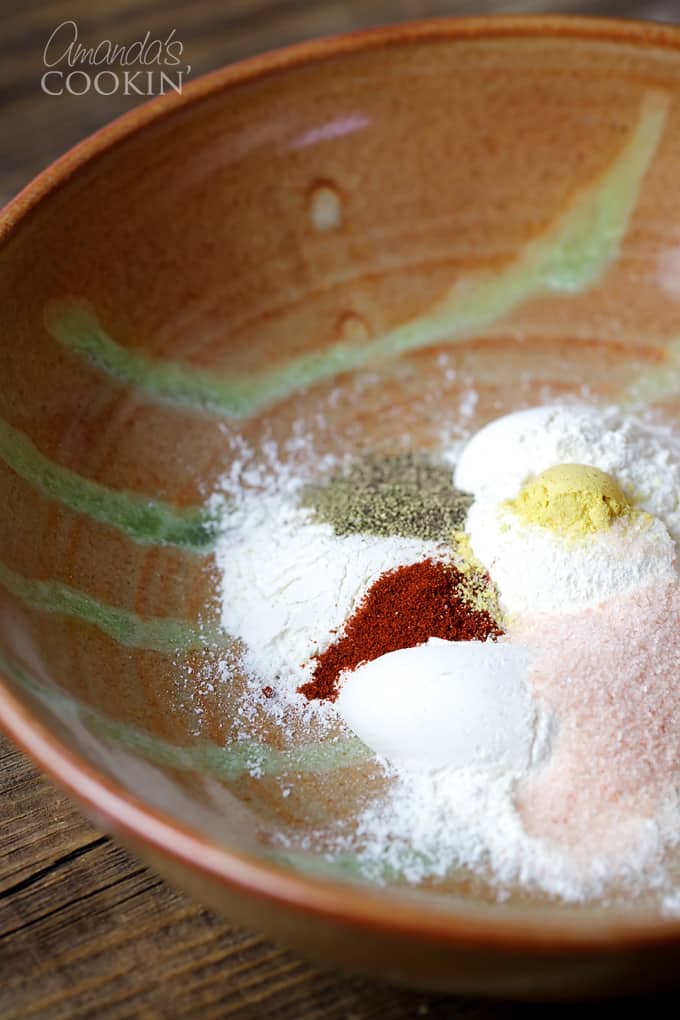 Ingredients you will need
For the Macaroni & Cheese:
1 pound box dried elbow macaroni
4 tbsp unsalted butter
4 tbsp flour
1 tsp salt
1/4 tsp pepper
1/4 tsp paprika
1/4 tsp dry mustard
2 cup milk
1 cup shredded sharp cheddar
1/2 cup shredded smoked gouda
1/2 cup shredded American cheese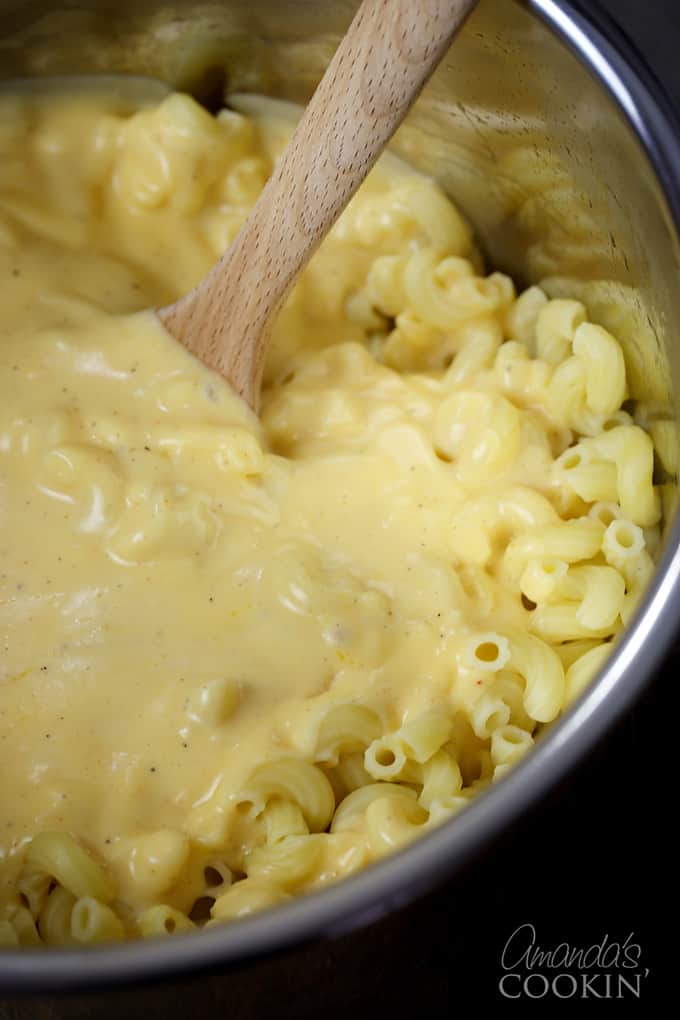 For the add-ins:
1 tablespoon olive oil
2 large shallots, thinly sliced
10 ounces cooked ham, cut into small dice
1/4 cup dry vermouth
1 cup frozen peas
Topping:
3/4 cup panko bread crumbs
Helpful Kitchen Tools:
PRINT THIS RECIPE AT THE END OF THIS POST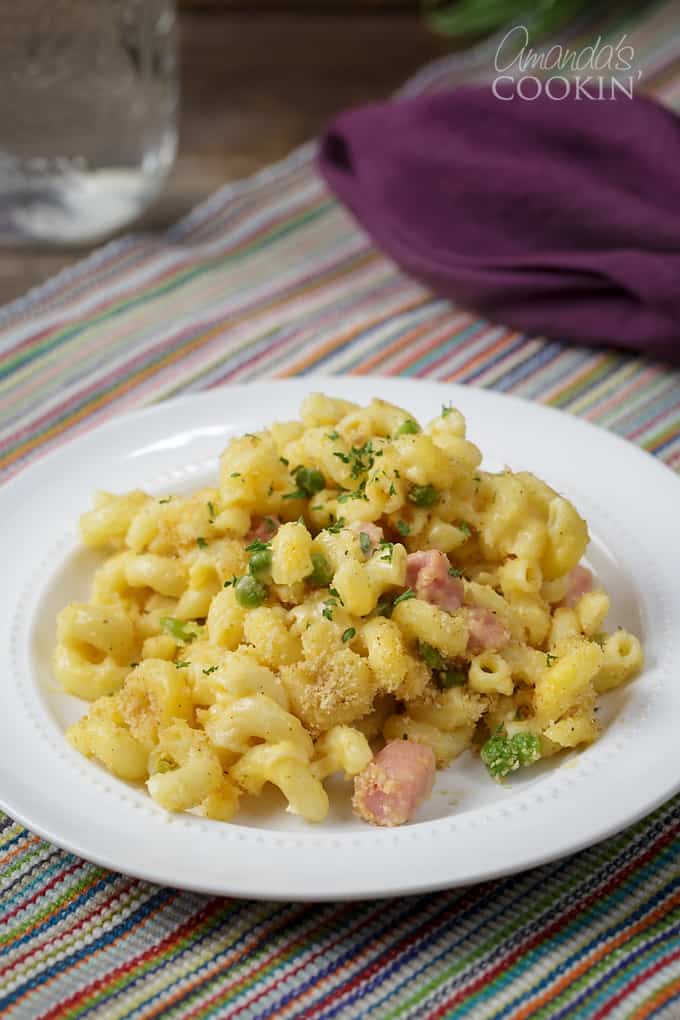 This macaroni and cheese casserole has been added to our weekly meal rotation. If you try it please let me know in the comments. Hope you enjoy it!
Check out all of our macaroni and cheese recipes here.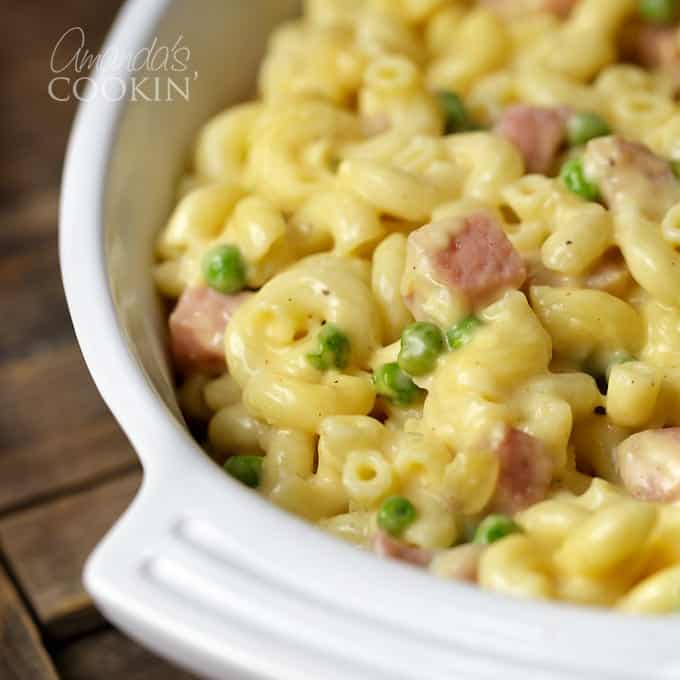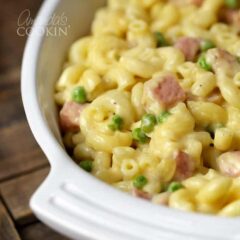 Ingredients
For the Macaroni & Cheese:
1

pound

box dried elbow macaroni

4

tbsp

unsalted butter

4

tbsp

flour

1

tsp

salt

1/4

tsp

pepper

1/4

tsp

paprika

1/4

tsp

dry mustard

2

cup

milk

1

cup

shredded sharp cheddar

1/2

cup

shredded smoked gouda

1/2

cup

shredded American cheese
For the add-ins:
1

tablespoon

olive oil

2

large shallots

thinly sliced

10

ounces

cooked ham

cut into small dice

1/4

cup

dry vermouth

1

cup

frozen peas
Topping:
3/4

cup

panko bread crumbs
Instructions
Preheat oven to 350 F. Lightly spray or butter a 13×9 baking dish.

Put a covered stock pot of water on to boil over high heat.

Heat oil over medium-high heat in a 10-inch skillet. Saute shallots until golden brown, 2 to 3 minutes. Add ham; continue to saute until meat begins to brown, about 2 minutes. Add vermouth and simmer until liquid almost evaporates, about a minute. Add peas and cook a few minutes more.

Meanwhile, over low heat melt the butter in a heavy bottomed saucepan. Combine flour, salt, pepper, paprika, and dry mustard. When butter has melted, add the flour mixture to the butter and use a whisk to combine to make your roux. Continue whisking and slowly add the milk, whisking to combine all the ingredients. Turn up the heat slightly and whisking often, thicken the mixture. You may see occasional bubbles, and that's ok, but you do not want it to boil, just to thicken. When thickened, remove from heat and add the shredded cheeses, using the whisk to combine until melted and homogenous.

Drain the macaroni (do not rinse, the starch helps the cheese stick to the noodles) and place in a large bowl. Pour cheese sauce over the macaroni and stir to coat well.

Stir shallot and pea mixture into macaroni and cheese. Pour macaroni and cheese mixture into the 13×9 pan and top with the panko bread crumbs. Bake 20 minutes.
adapted from All Recipes
This post was originally published on this blog March 5, 2011
Amanda Formaro is the crafty, entrepreneurial mother of four grown children. She loves to bake, cook, make kid's crafts and create decorative items for her home. She is a crafting expert and guru in the kitchen and has appeared online and in print publications many times over the years. She is also a craft book author five times over and product developer as well as the owner of
FunFamilyCrafts.com
. You can find her on social media by using the buttons to the left!
Latest posts by Amanda Formaro (see all)