We love mac and cheese recipes so much that we can't stop making and baking them! Crockpot macaroni and cheese, Instant Pot mac and cheese, macaroni and cheese on the stovetop, and the list goes on! Here are our favorite homemade macaroni and cheese recipes.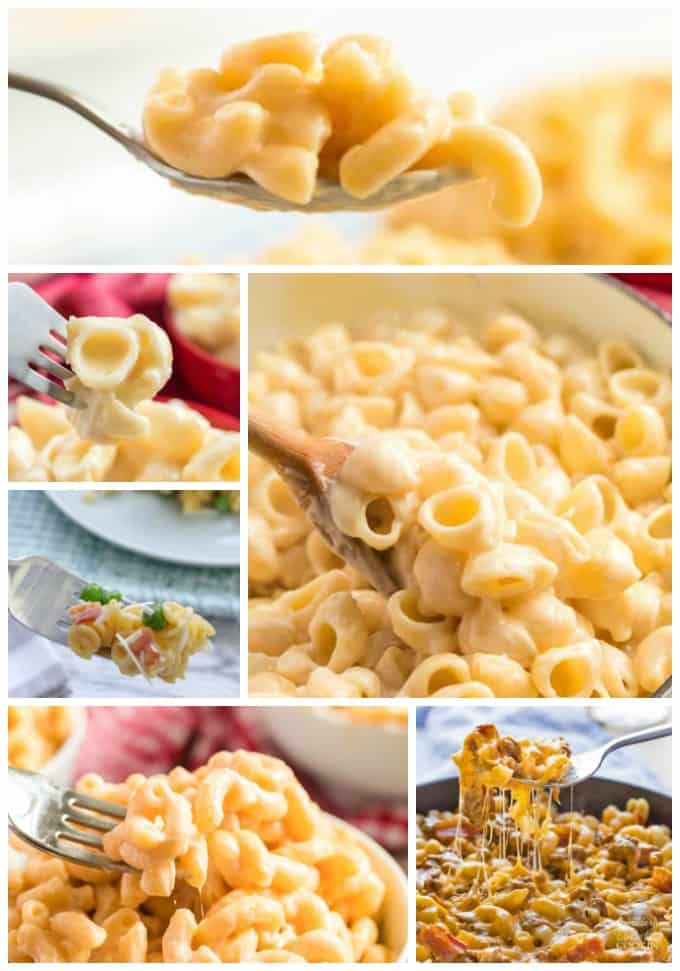 Top 10 Macaroni and Cheese Recipes
If you love the cheesy goodness of a warm bowl of homemade mac and cheese, you are not alone! It's pure comfort food! We'll also show you a few ways to add to your mac and cheese to create a completely different dish.
Different Ways to Prepare Macaroni and Cheese
Let's start by discussing how to cook macaroni and cheese. You can make it in the Crockpot, Instant Pot, in the oven and on the stove top. We have a recipe for each of these methods.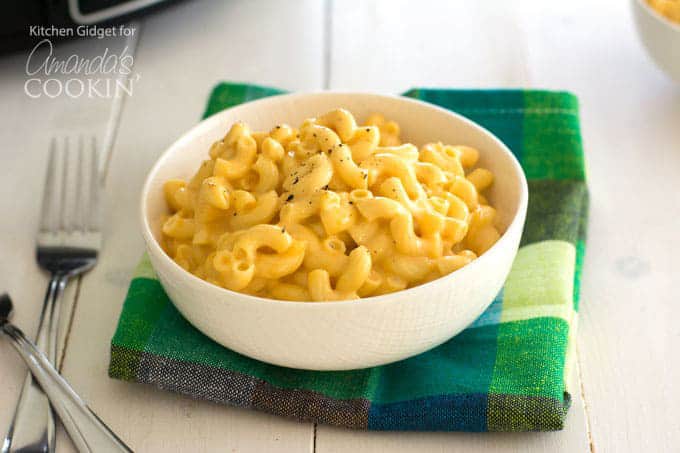 Crockpot Macaroni & Cheese – No boiling the pasta for this recipe. Just rinse the dust off and add to the slow cooker. A really important thing to note about this recipe is to shred the cheese yourself. Prepackaged shredded cheese contains an anti-caking agent that can make your finished dish gritty.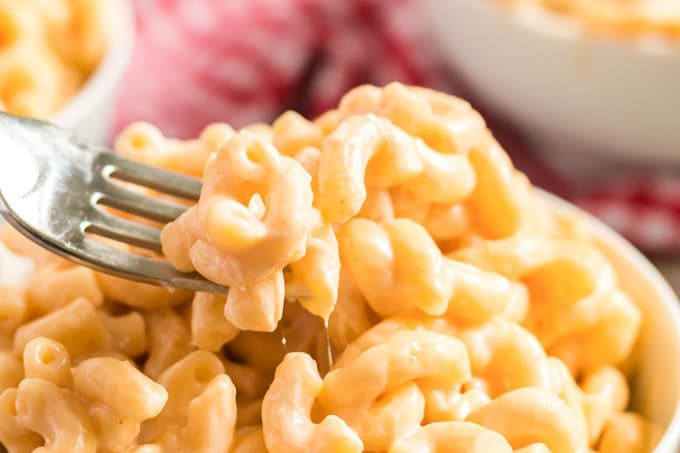 Instant Pot Macaroni and Cheese – Five minutes of cooking time is all it take for this recipe! Sure, you have to include time to get your pressure cooker ready, but the cooking is quick!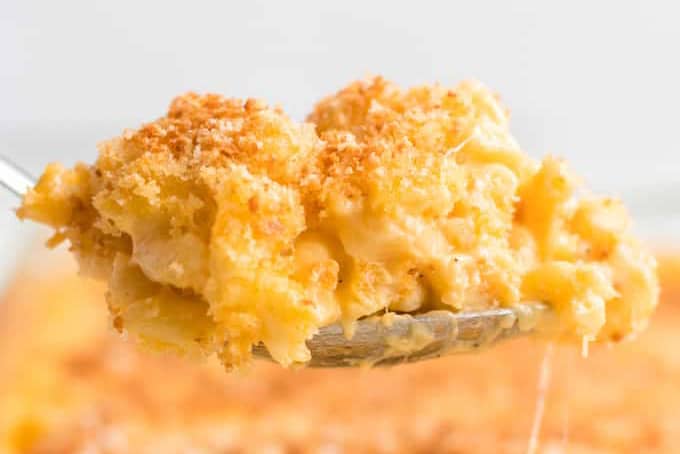 Traditional Baked Mac and Cheese – Are you partial to mac and cheese baked in the oven and topped with crunchy bread crumbs? Then this recipe is for you. Just like grandma used to make!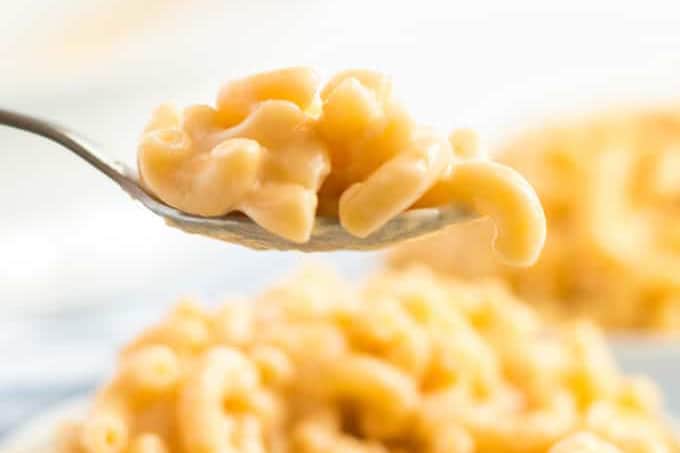 Stovetop Macaroni & Cheese – If I had to pick a favorite method, this would be it. I created this easy recipe years ago by combining cooked elbow macaroni with my homemade cheese sauce.
Oh yes we did!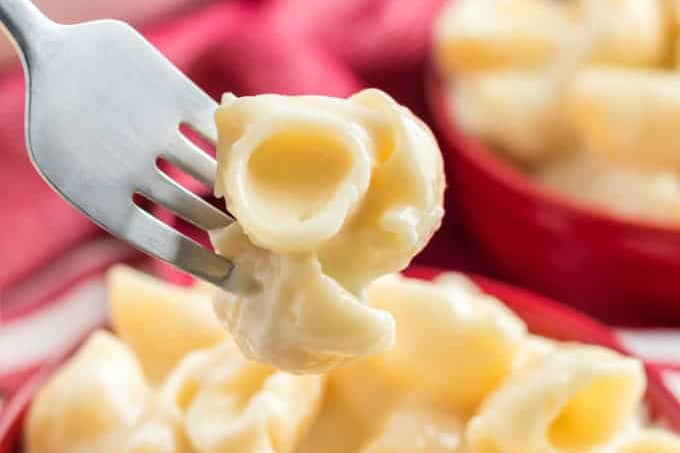 Panera Mac and Cheese – That's right Panera mac and cheese lovers, we even made a special restaurant copycat just for you. And we sought out the actual pasta noodles used by Panera Bread!
Variations you can make
Ever wondered what you can add to make and cheese to turn it into something different? There are plenty of options, including ham or sausage or a Pile of your favorite vegetables. Here are some of our favorite mac and cheese variations.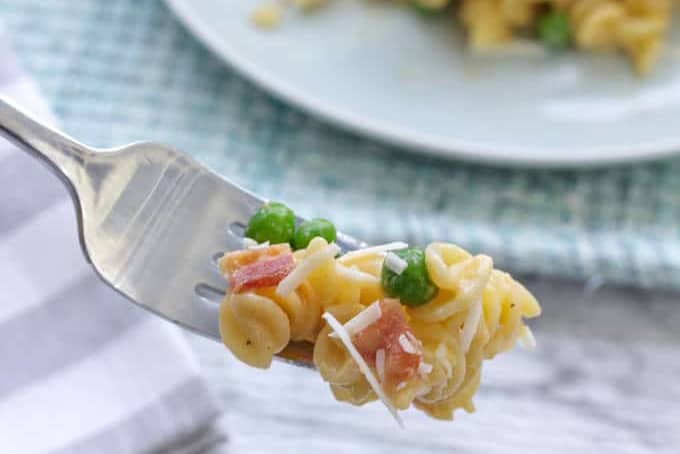 Rotini Peas & Cheese – Sorry kids, this mac and cheese is for the grown ups. Just kidding, you can have some too! Prefer a more mature way to enjoy your favorite comfort food? Combine rotini pasta with bacon, onion, and garlic and douse it with my delicious cheese sauce.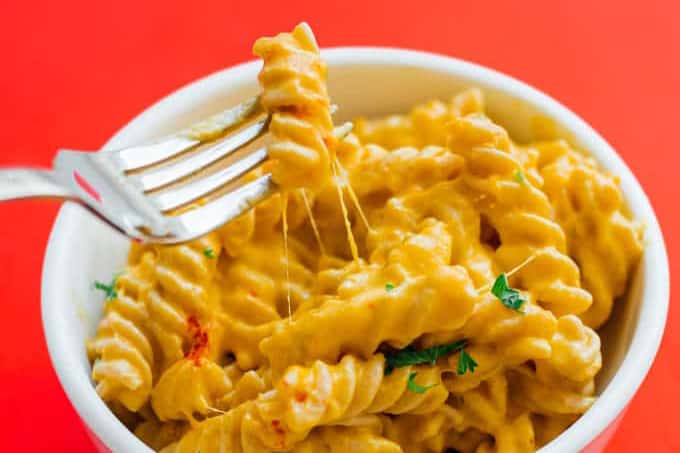 Butternut Squash Mac & cheese – We love this recipe in the fall months when butternut squash is in abundance. It's a great way to get this vegetable into your diet while still enjoying your favorite quick and easy side dish.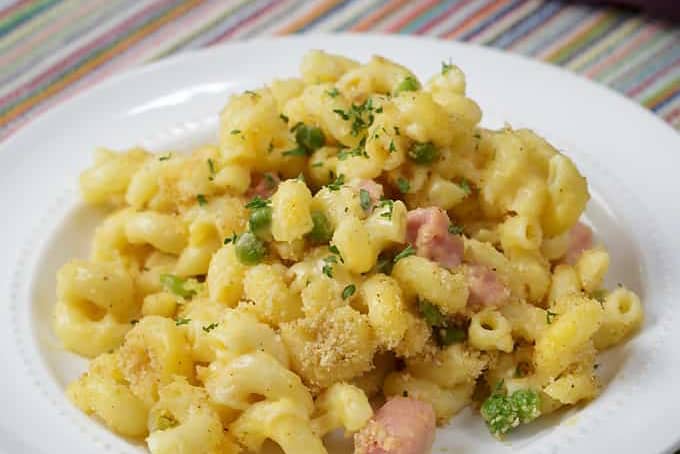 Macaroni & Cheese Casserole with Ham and Peas – The flavors in this baked casserole are truly delicious. A combination of gouda, American, and sharp cheddar cheeses are married with shallots and ham for a great dinner.
Bacon Cheeseburger pasta – Loved Hamburger Helper as a kid? Now you can make it at home without the box mix! This super easy dinner is packed with cheese and ground beef and makes a truly hearty supper.
Baked Penne with Chicken & Gouda – While you might not think of this as mac and cheese, I do! Anything combination of al dente pasta and gooey cheese fits in my book. Flavors magically combine in the baking dish and you'll wonder where this recipe has been all your life.
how do I print the recipes?
Click the link of the recipe you want to print. Then click the "Jump to Recipe" button you see at the top of the post. This is a handy feature, but I highly recommend reading notes in the post for total recipe success. I hope you enjoy these recipes!
Amanda Davis is the entrepreneurial mom of four grown children and four step children. She and her husband, Chef Antoine, love to cook together creating recipes for this blog. Amanda also make kid's crafts and creates decorative items for her home. She is a crafting expert and guru in the kitchen and has appeared online and in print publications many times over the years. She is also a craft book author five times over and product developer as well as the owner of
FunFamilyCrafts.com
. You can find her on social media by using the buttons to the left!
Latest posts by Amanda Davis (see all)