This Cowboy Casserole is a simple yet hearty meal. You can add your favorite herbs or season as you wish. The recipe for this cowboy casserole doesn't include a bunch of seasonings, so you can choose your favorites or just stick with good old fashioned salt and pepper. And here's the bonus… this crockpot dinner is kid friendly and family approved!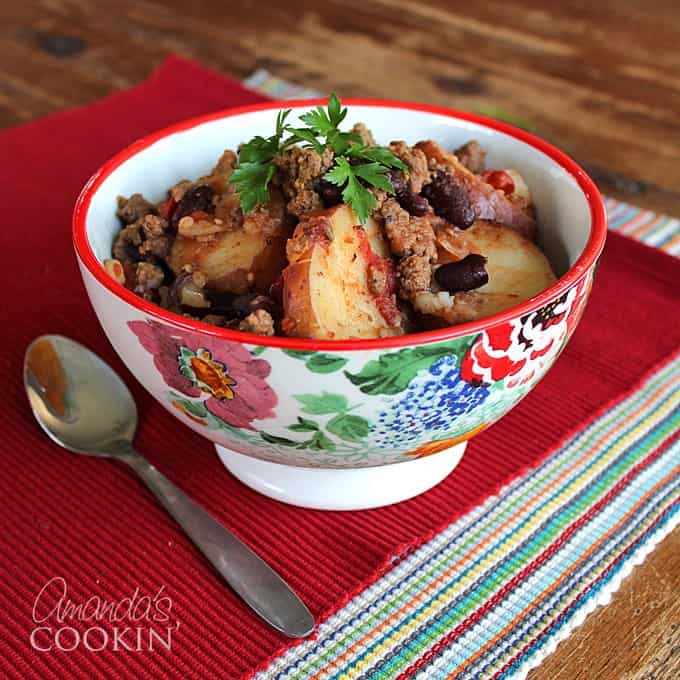 Cowboy Casserole
I actually made this Cowboy Casserole several years ago and it's been very popular on this blog. So I pulled out the recipe recently and made it for dinner. Then I remembered why it was so popular! It's combines simple ingredients and the end result is a warm, satisfying meal.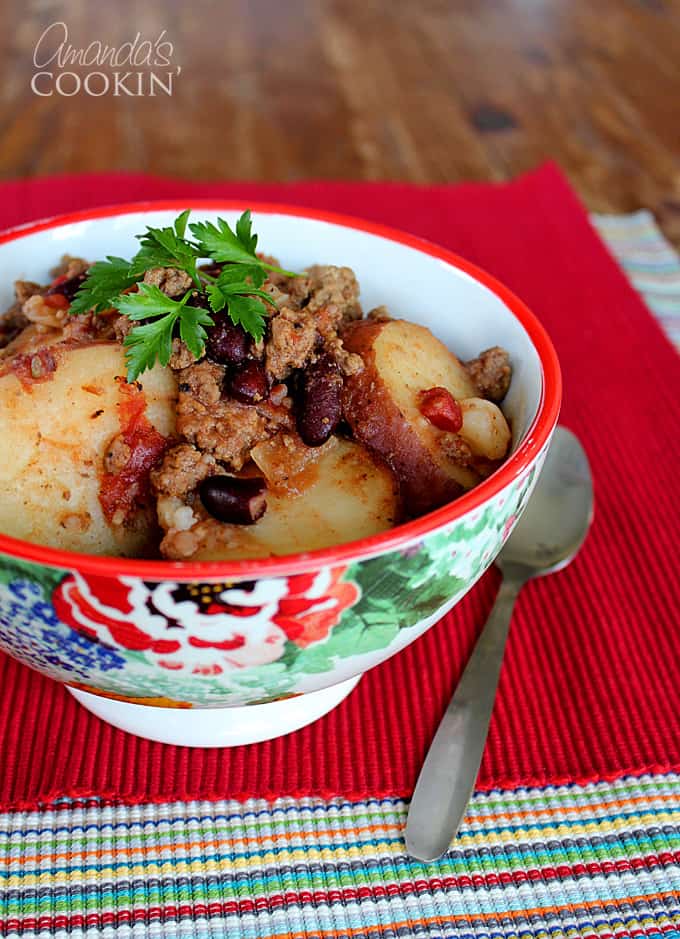 This is a great meal for one of those soccer game nights or for busy recital and dance evenings. You can substitute ground turkey or chicken for the beef if you prefer, and I've used both Russet and red skinned potatoes with this dish. It's super simple, though you do need to brown the ground beef first. This is why I like to brown several pounds ahead of time and keep them in the freezer. Then you can just bring out the cooked beef and layer your ingredients in the crockpot. Let it cook all day on low or cook it on high for 4-5 hours.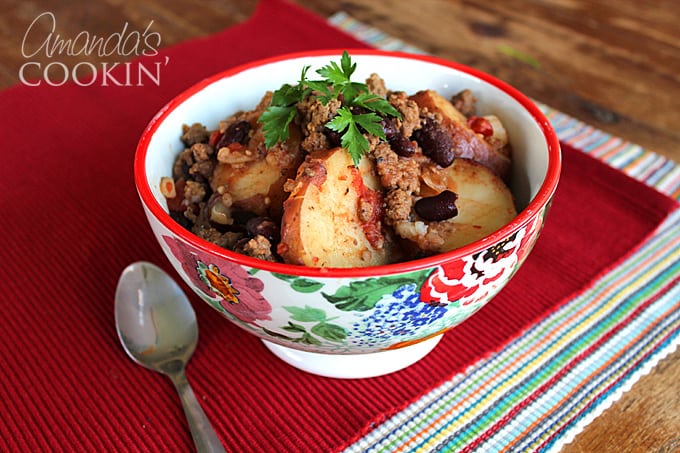 There are affiliate links in this post. That means if you buy something from that link, I will earn a small commission, but it won't cost you anything additional.
To make this popular slow cooker cowboy casserole, you will need:
1 onion, chopped
1½ pounds ground chuck, browned and drained
6 medium potatoes, sliced
1 can red beans, drained
1 can tomatoes mixed with 2 tablespoons flour OR 1 can tomato soup
Salt, pepper and garlic to taste
You can print the full recipe below!
More ground beef recipes
Looking for more ideas to use ground beef? I have quite a few ground beef recipes here, or you can browse a few of my favorites below.