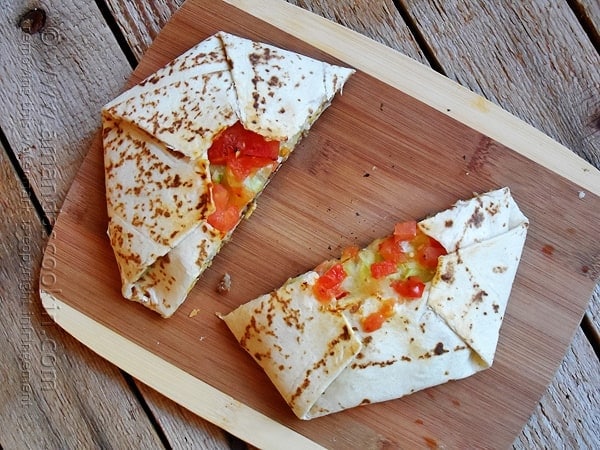 I should state right up front that this is not a true copycat in that I use my own taco seasoning and I have no idea what nacho cheese sauce Taco Bell uses. That said, the construction of said Crunchwrap Supreme is the same and they taste fabulous. They're even pretty fun the make, though unless you have an industrial sized griddle in your kitchen, you do have to make one at a time.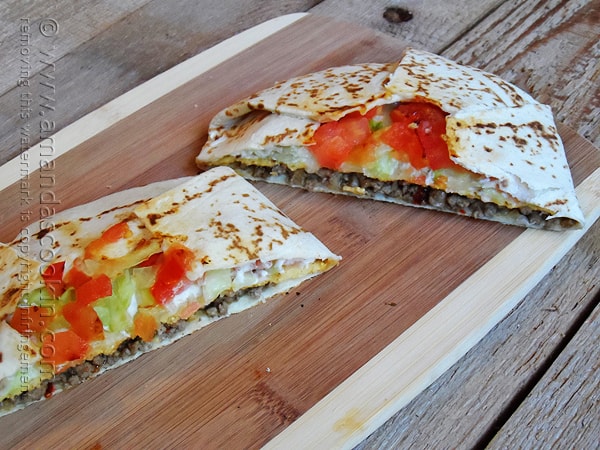 But if you're hankerin' for something your teenagers will think is cool, or just something fun and tasty for dinner, give this a whirl. I think you'll like it as much as we did! Plus we can all use more ground beef dinner ideas!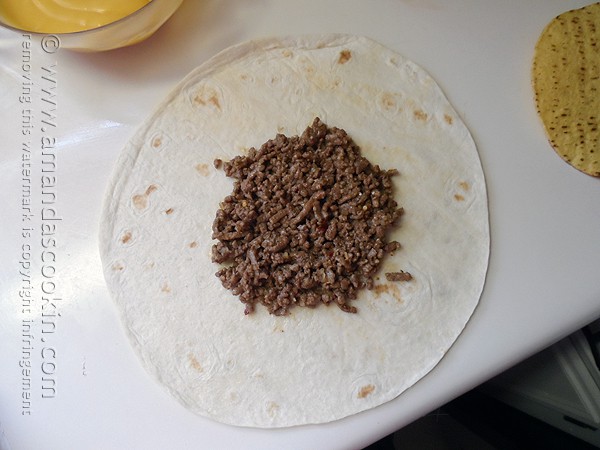 Warm flour tortilla in a skillet or the microwave. Place taco meat in the center, and spread it to the same diameter as the tostada shell.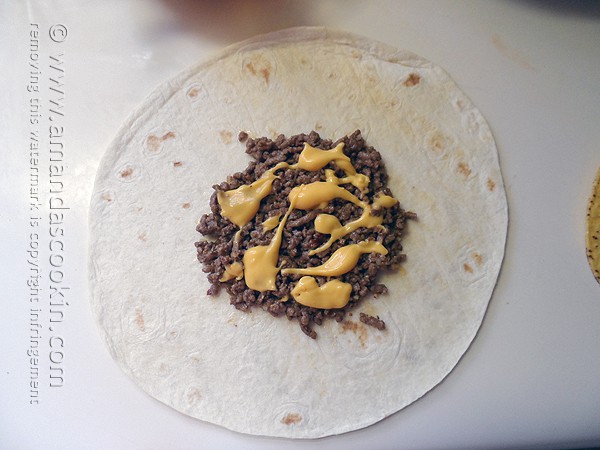 Drop warmed nacho cheese across the top of the meat.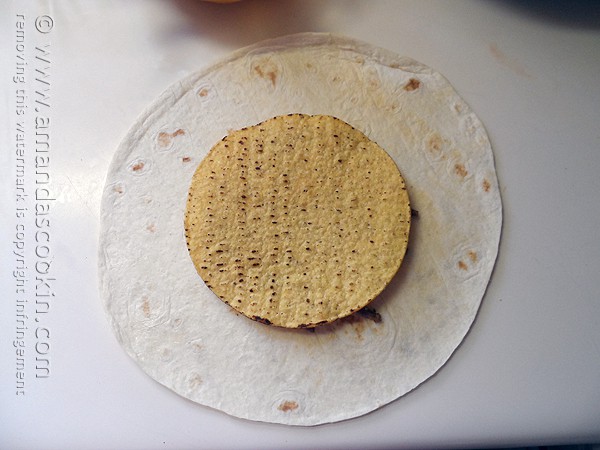 Place tostada on top and press down gently.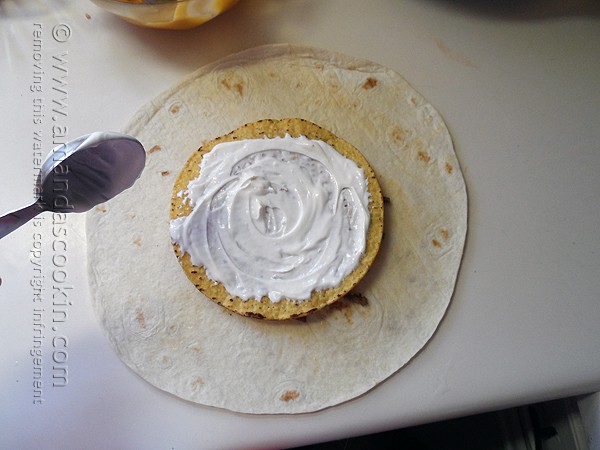 Spread sour cream on top of tostada shell.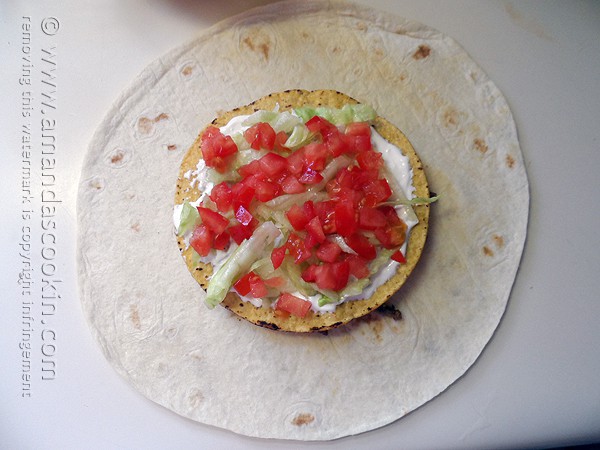 Sprinkle lettuce and tomato on top of sour cream.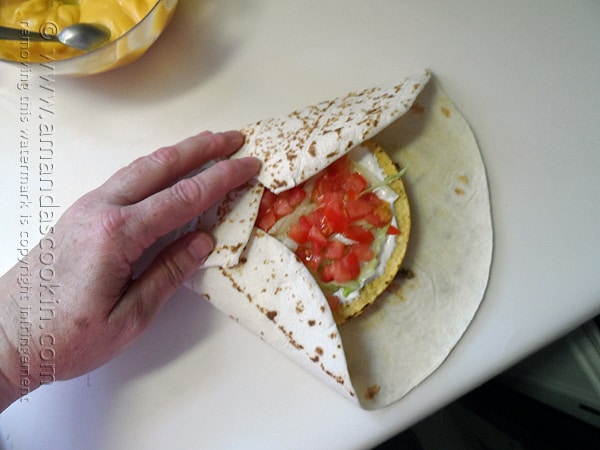 Place a skillet over medium-high heat. Fold the sides of the flour tortilla up around the tostada shell, creasing the folds as you go.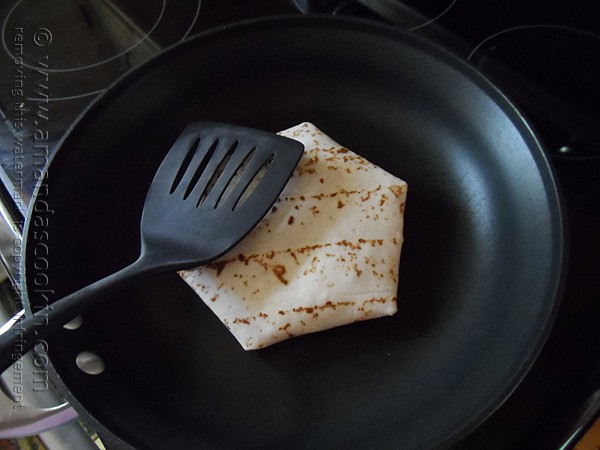 Take the whole thing and place it face down in the skillet and gently press down with a spatula. Allow the tortilla to brown a bit in the pan, 2-4 minutes.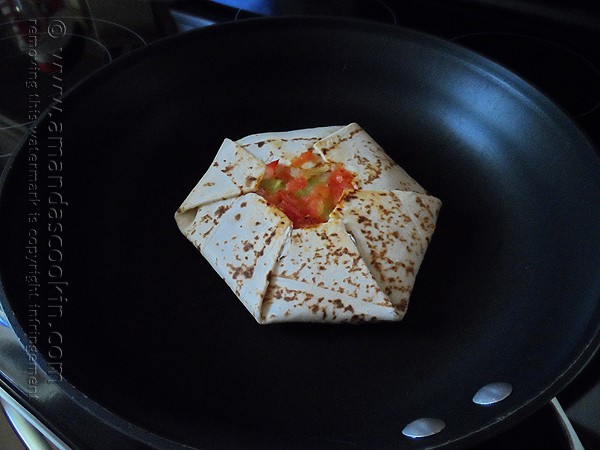 Flip over and brown the other side.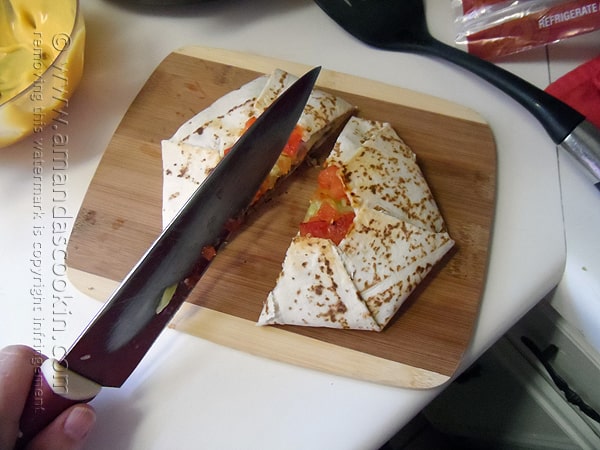 Remove from pan and cut in half, serve.