Out of love for all things bread grew this delicious sweet cornbread recipe! The flavor is just right, and pairs perfectly with a tasty bowl of Chili Mac. Comfort food at its finest here ladies and gentlemen, I give you Sweet Cornbread!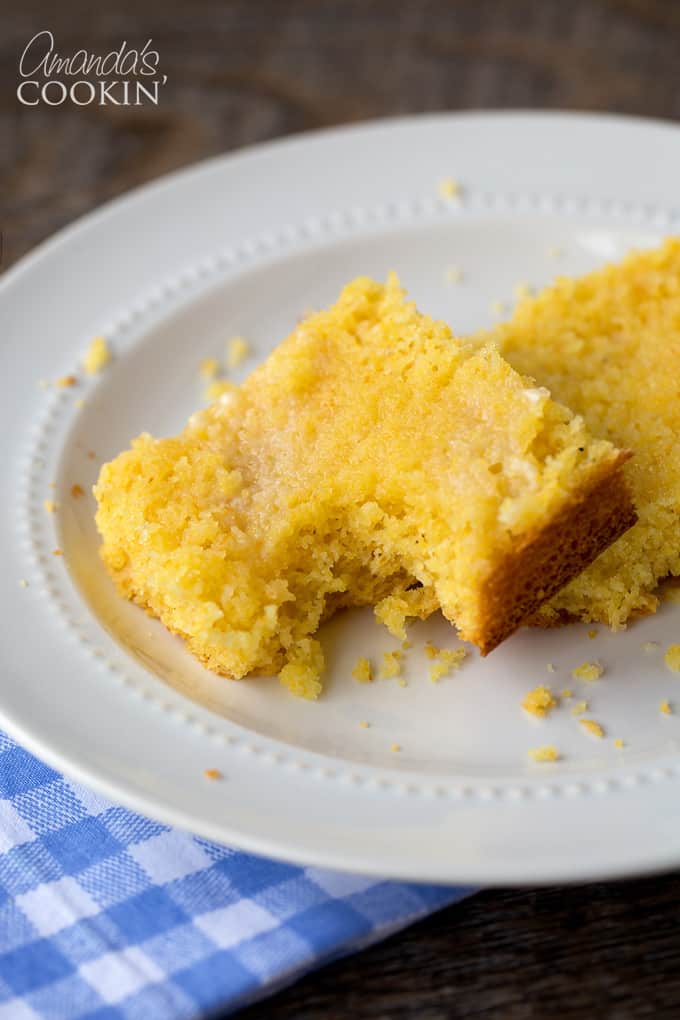 Sweet Cornbread
Could this finally be the winner? I've been on the search for a sweet cornbread recipe that tastes similar, if not better, than the Jiffy cornbread mix you buy at the store. I grew up on Jiffy, and while it would be easy to just buy those boxes, I'm determined to find a "from scratch" sweet cornbread recipe that I like. This one fits the bill pretty well!
Making chili with this sweet cornbread recipe? Try making it with this Homemade Chili Seasoning!
There are affiliate links in this post. That means if you buy something from that link, I will earn a small commission, but it won't cost you anything additional.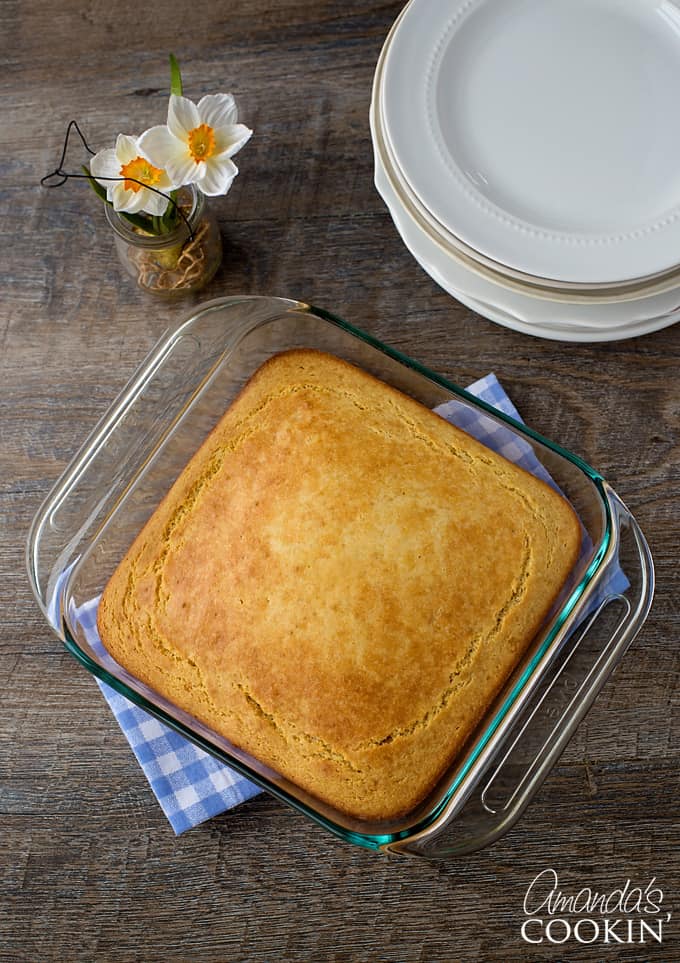 FIND THE PRINTABLE VERSION OF THIS RECIPE AT THE END OF THE POST
Ingredients for Sweet Cornbread
1 cup all-purpose flour
1 cup cornmeal
1/4 cup sugar
1/2 teaspoon baking powder
1/2 teaspoon baking soda
1/2 teaspoon salt
1 egg, lightly beaten
1 cup sour cream
1/3 cup milk
1/4 cup butter, melted
Helpful Kitchen Tools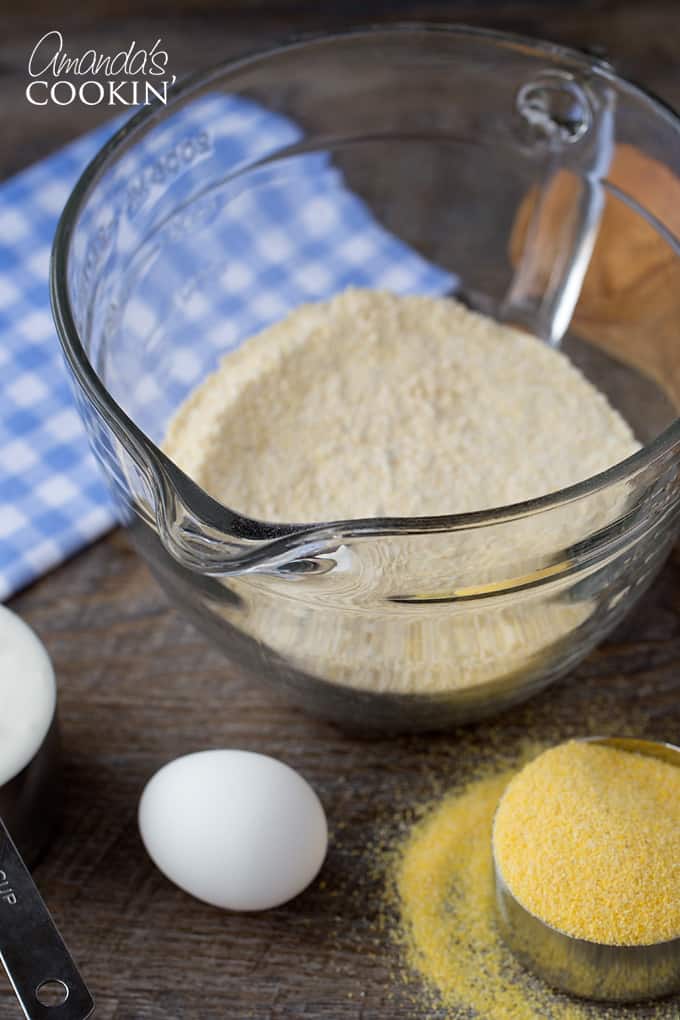 In a large bowl, combine the flour, cornmeal, sugar, baking powder, baking soda and salt.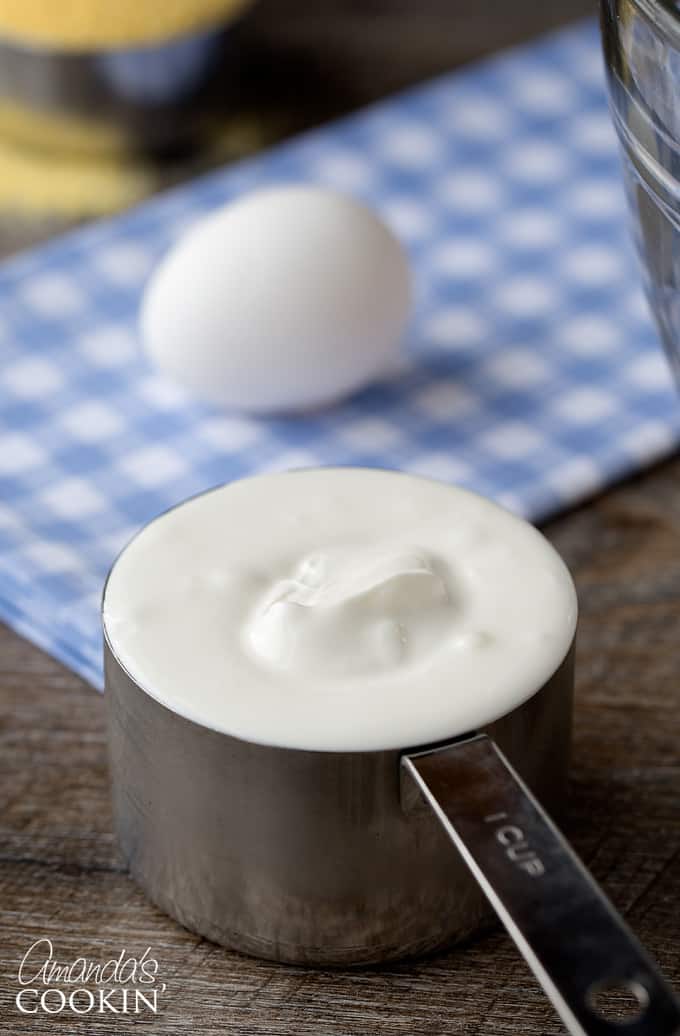 Combine the egg, sour cream, milk and butter; stir into dry ingredients just until moistened.
Pour into a greased 8-in. square baking dish. Bake at 400 degrees F for 20-25 minutes or until a toothpick inserted near the center comes out clean. Serve warm.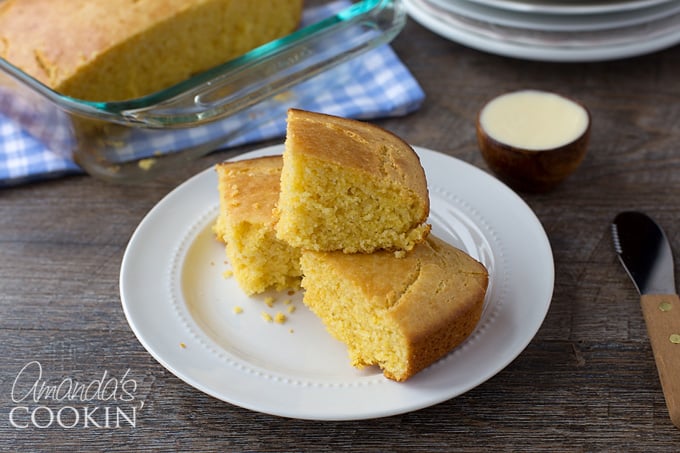 I hope you all enjoy this sweet cornbread recipe! Pair it with this 3 Bean Chili Recipe, or this Chicken Chili with Black Beans and Corn or use your leftovers to make these Chili and Cornbread-Stuffed Peppers, YUM!
This post was originally published on this blog on Oct. 20, 2008.