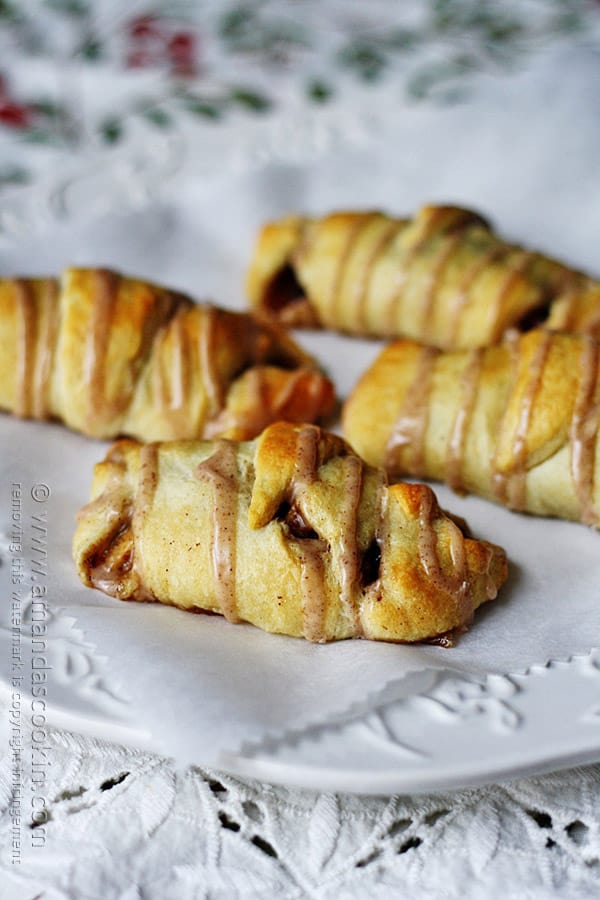 Growing up I wasn't one for fruit pies, but once I hit my thirties I had a new found love for warm apple, pear and cherry desserts with a dollop of melting ice cream. The holidays wouldn't be the same without some warm apple desserts, and when you can skip the fuss and whip something out in less than thirty minutes, it's certainly worth trying don't you think? These little pocket sized pies are made with fresh apples, dried cranberries and crescent rolls. Perfect for a quick after dinner treat or great as a sweet appetizer!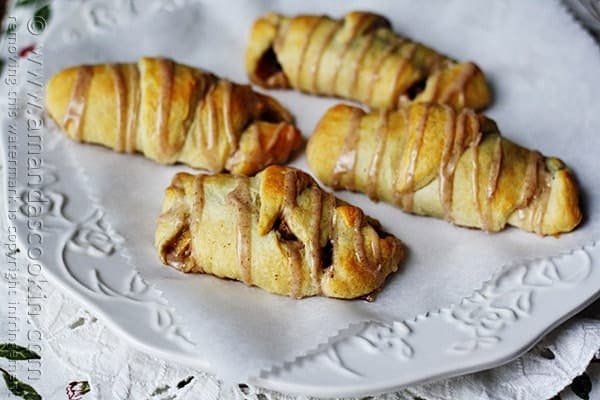 The fun folks at Pillsbury asked me to try one of their tried and true recipes and add my own personal twist to it. As soon as I spotted their Apple Pie Crescents I knew that was the one. I accepted their challenge and dressed mine up a bit.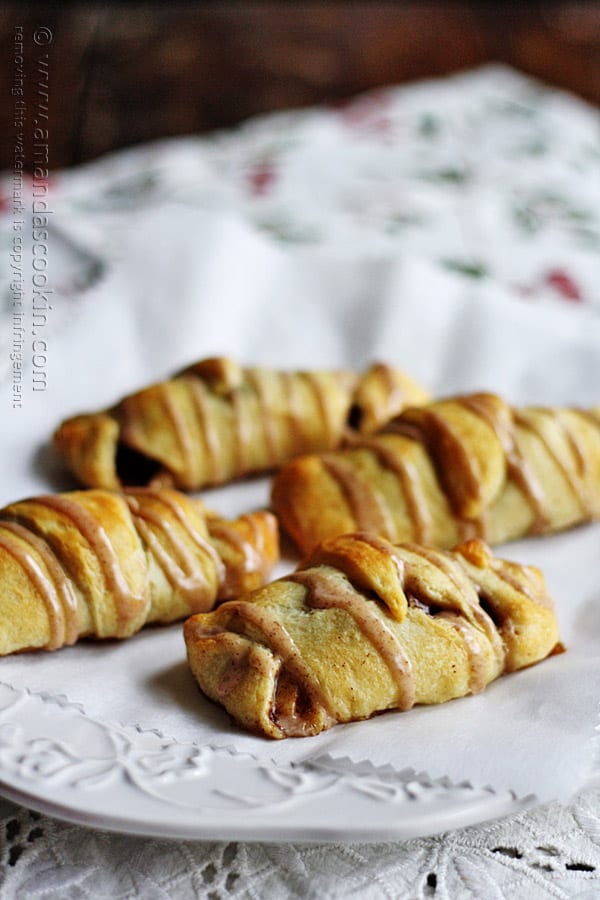 When I was a child we always went to my aunt's house for the holidays. The dessert spread was always huge, taking up the entire dining room table! I remember barely being tall enough to see over the edge, so my dad would lift me up to have a look. It was beautiful! Homemade chocolate cake on a crystal cake plate, English trifle (after all, we are British. My name is Italian by marriage.) in a large clear trifle bowl so you could see all the layers, and scatterings of cookies and fudge everywhere. My favorites were the lemon curd tarts, sitting alongside the mincemeat and blackberry tarts. She also made apple pie. I never ate it when I was young and I wonder why as children we are so afraid to eat fruit inside a pastry?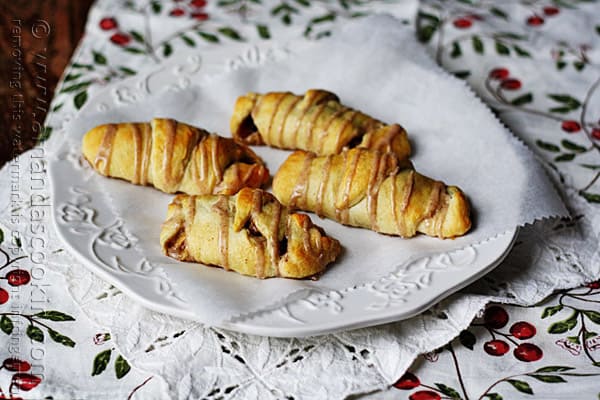 Luckily for me, my children are teen through adult now and have all outgrown the "I don't like fruit pie" stage. However, after spending an entire day in the kitchen basting turkey, making homemade stuffing, sweet potatoes and dinner rolls from scratch, I need a break! Being able to roll up these little gems in less than 30 minutes is a lifesaver. You could even get them all ready to go and put them in the fridge to bake later! They're great for portion control too. One pocket is 173 calories, add another 13 if you want drizzle. For 13 calories, I'll take the drizzle!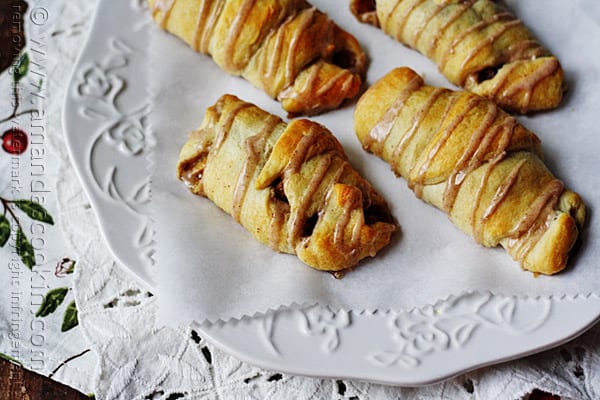 These tasty little pocket pies are delicious. My neighbor Debra stopped by to try one out when I was testing them and she agreed! I kept hearing "Mmmm" and "Ohhhh" and "Yummm" coming from her lips! As she watched me roll them up she commented that these would be easy enough for her grandson to help with. I agree! This is a great recipe to coax the kids into the kitchen.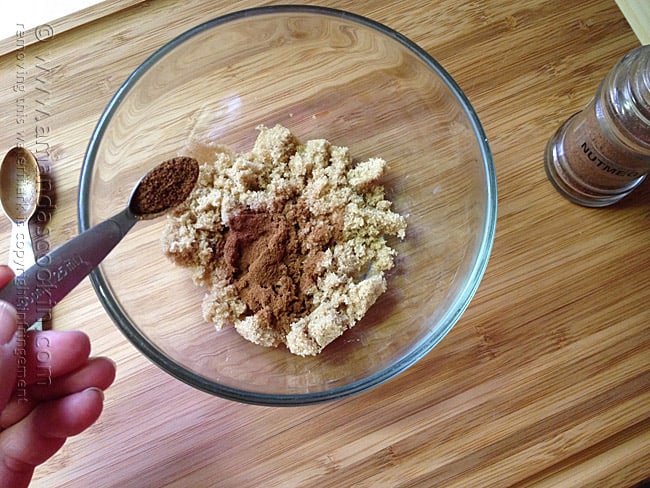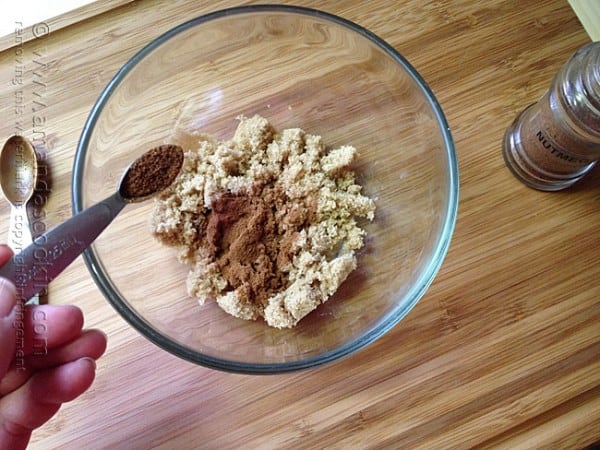 Mix together brown sugar, cinnamon and nutmeg.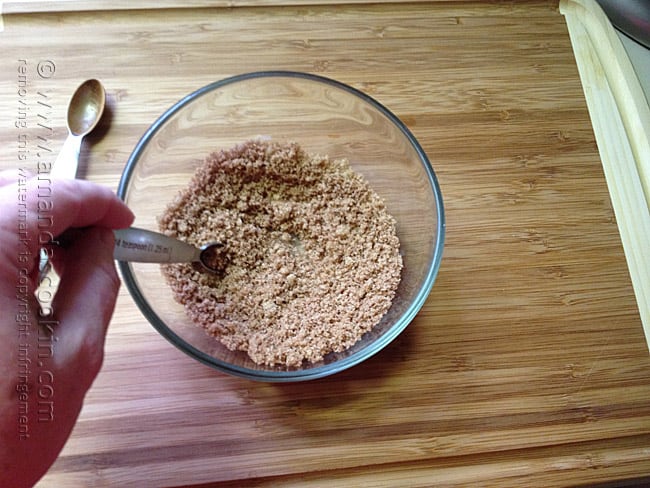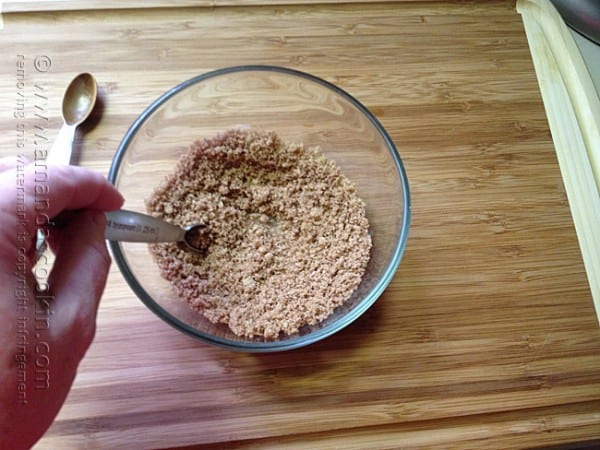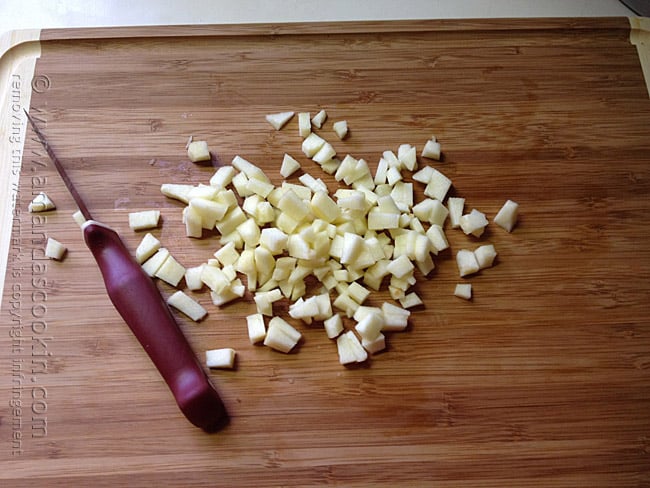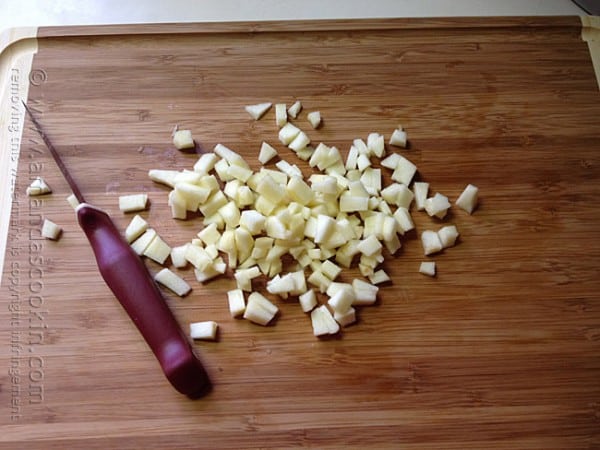 Dice up the apple.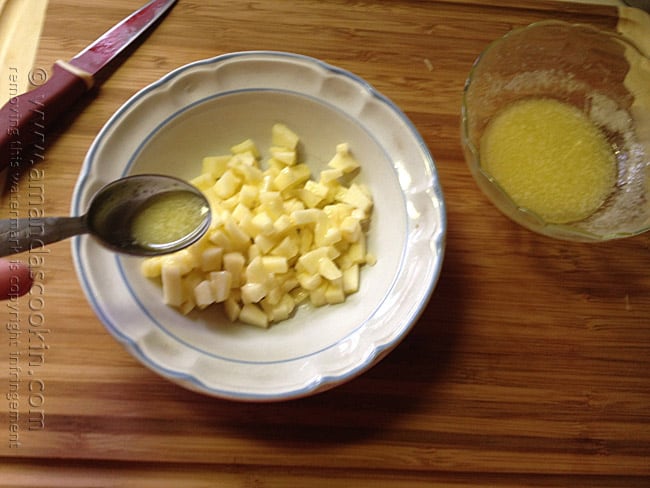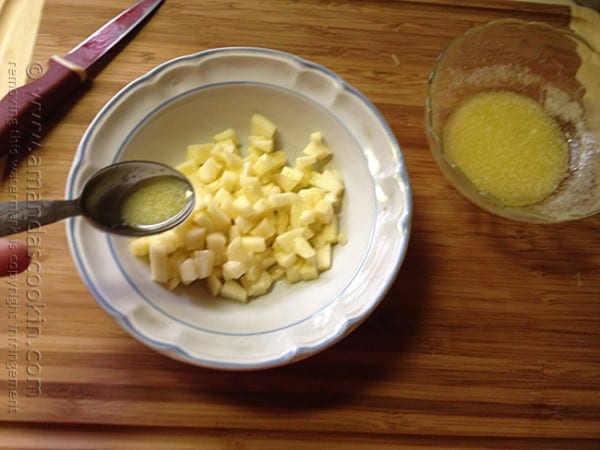 Mix the apple with ONE tablespoon of the melted butter. You'll need the rest for brushing onto the dough.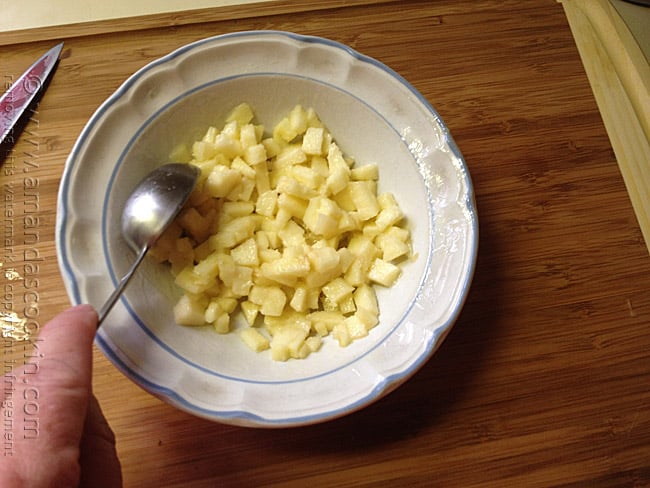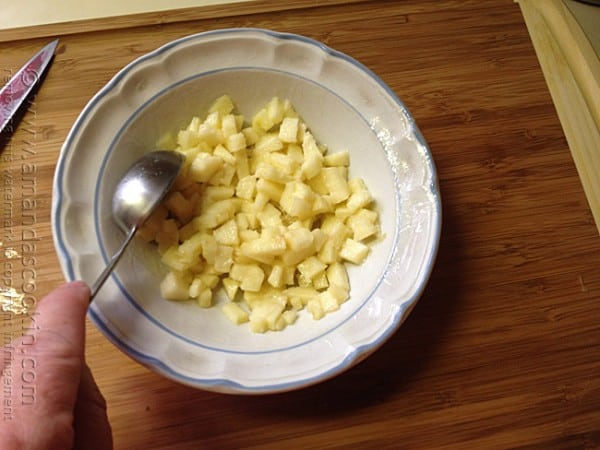 Stir to coat well.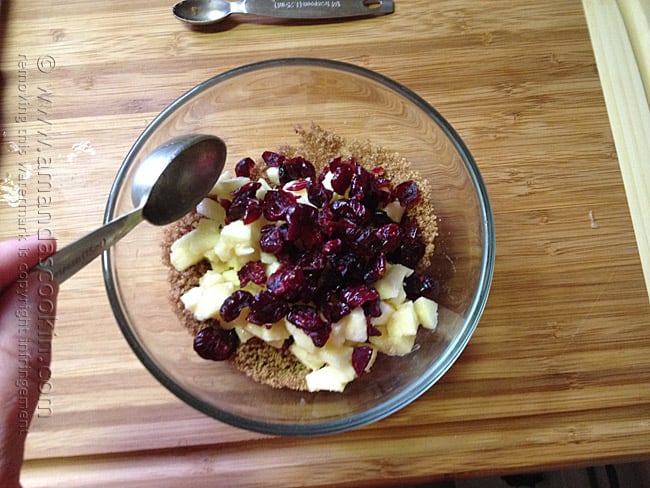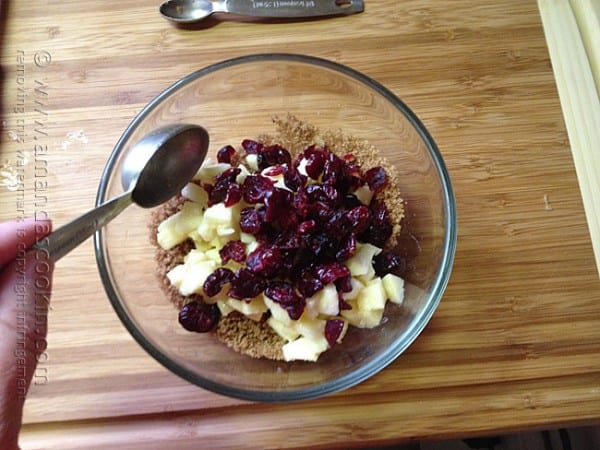 Combine the buttered apples, cranberries and brown sugar mixture.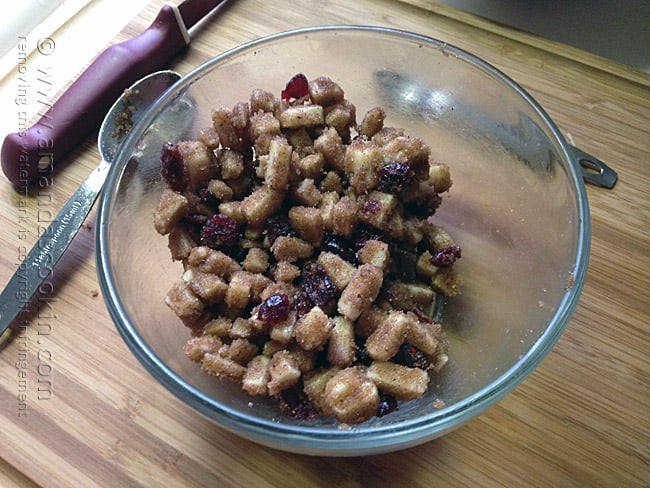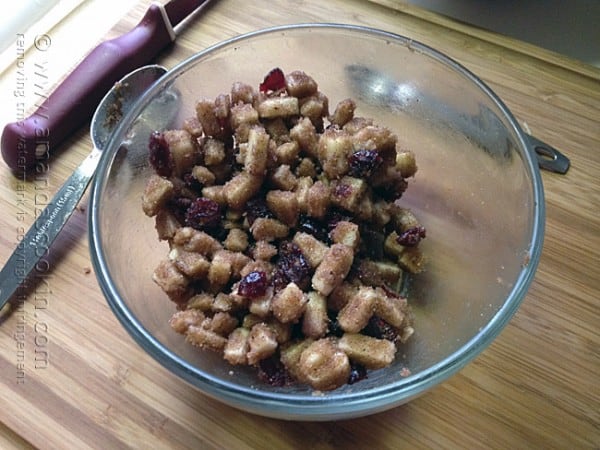 Keep gently tossing and turning until the apples and cranberries are completely coated.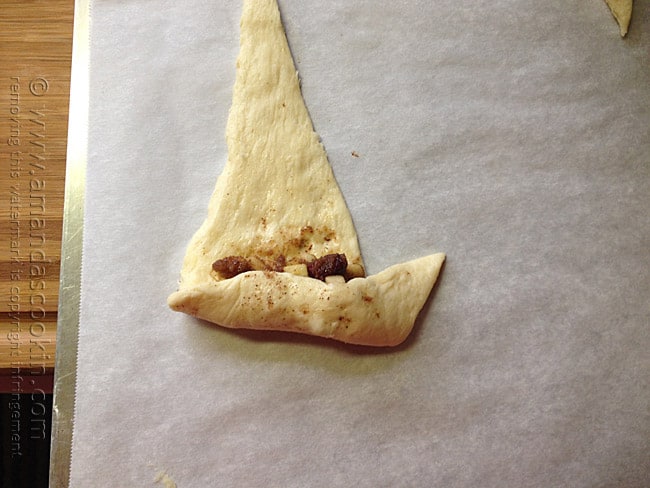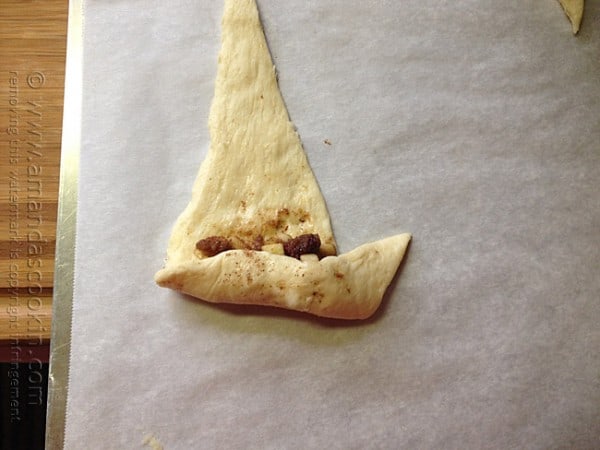 Measure out a heaping tablespoon of the apple mixture and place it onto the wide end of a crescent triangle.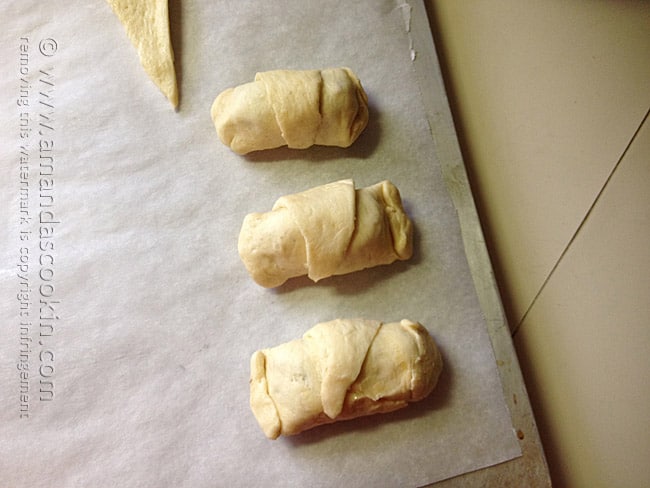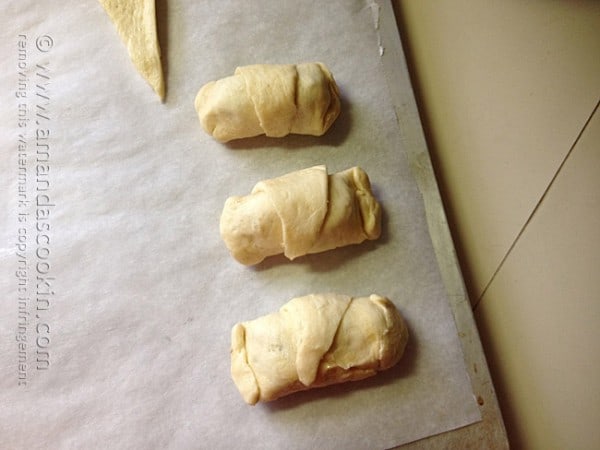 Roll it up and tuck in anything that falls out, then press the side together to keep the goodies from oozing out.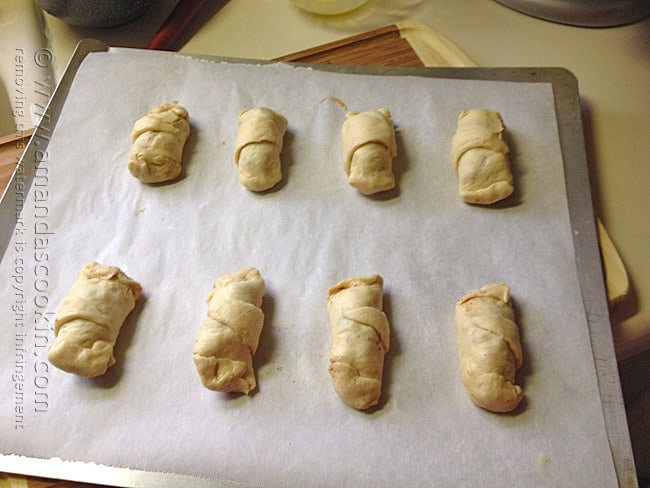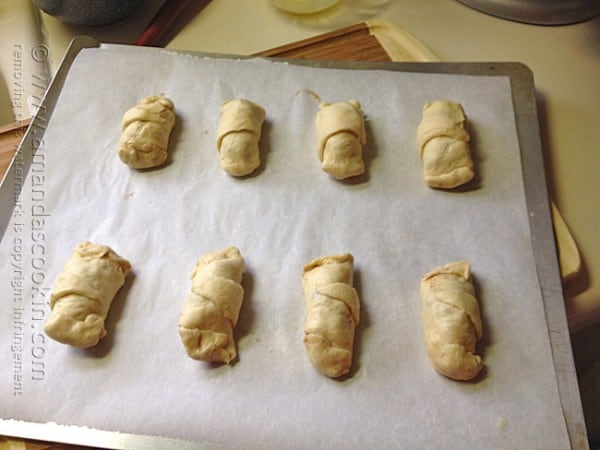 Brush them with the remaining melted butter and bake for 10-12 minutes.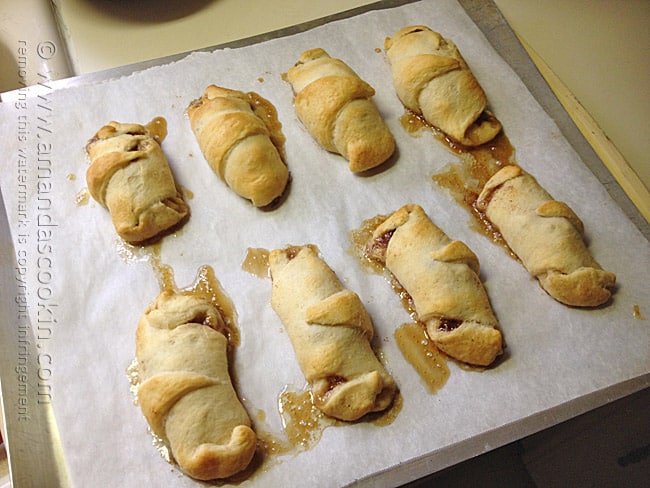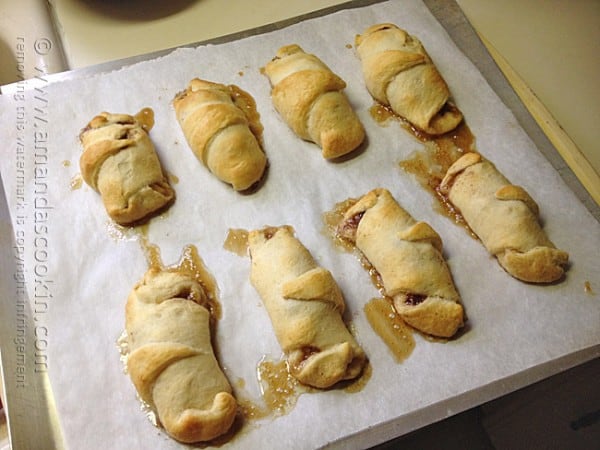 Mmmmm!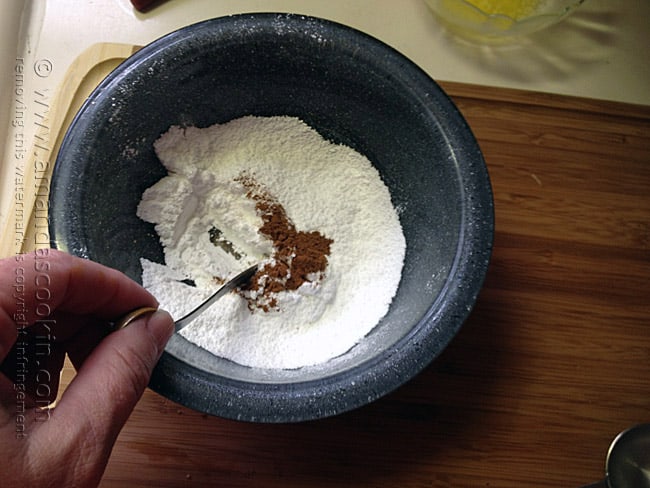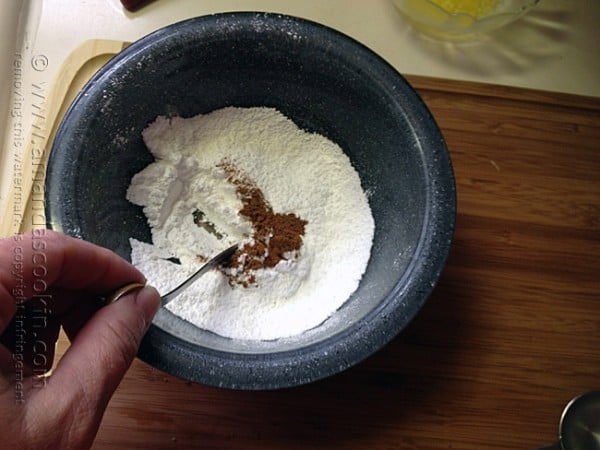 I've included a cinnamon glaze with the recipe, but if you prefer a white glaze, simply leave the cinnamon out. If you want to try it, go ahead and stir the cinnamon into the powdered sugar then add the milk to make the glaze.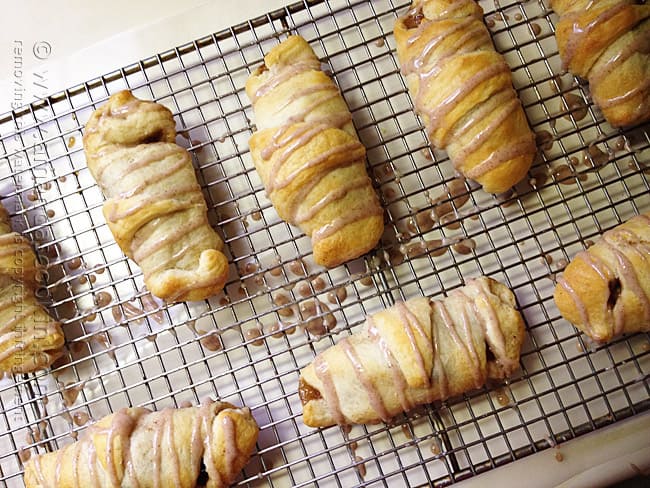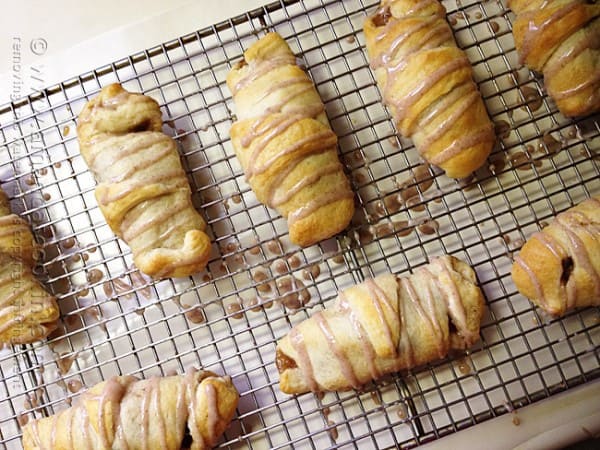 Let them cool about five minutes, then move them to a cooling rack placed over a sheet of wax paper. You'll need that to catch the drips. Drizzle the glaze over the pockets and let sit for a few minutes before serving. Be careful not to eat them all by yourself. :)
For even more festive twists on old favorites, head over to the Pillsbury Holiday Recipe Collection on Serious Eats!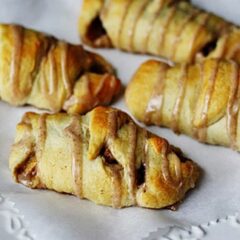 Apple Cranberry Pocket Pies
IMPORTANT - There are often Frequently Asked Questions within the blog post that you may find helpful. Simply scroll back up to read them!
Print It
Rate It
Ingredients
1/4

cup

packed brown sugar

1/2

teaspoon

cinnamon

1/4

teaspoon

nutmeg

1

small apple

peeled, cored and diced

2

tablespoons

unsalted butter

melted, divided

1/4

cup

dried cranberries

1

can Pillsbury crescent rolls
Glaze (optional)
1/2

cup

gently packed powdered sugar

1/4

teaspoon

cinnamon

1

tablespoon

milk
Instructions
Preheat oven to 375 F. Line insulated baking sheet with parchment paper and set aside.

Mix together brown sugar, cinnamon and nutmeg.

Toss diced apple with ONE tablespoon of the melted butter. Set remaining butter aside.

Combine the buttered apples, brown sugar mixture and the dried cranberries and toss until apples and cranberries are coated well.

Working on the baking sheet, separate crescents into triangles. Place one heaping tablespoon of apple mixture at the wide end of each triangle. Starting at the wide end, roll the crescent up. Tuck in any filling that may have fallen out and seal the edges at both ends. Brush each pocket with remaining butter.

Bake for 10-12 minutes or until pockets are golden brown.

Combine glaze ingredients until smooth. Remove pockets from oven and cool 5 minutes on a wire rack. Drizzle with cinnamon glaze, if desired. Serve warm.
Expert Tips & FAQs
See nutritional analysis for number with and without glaze.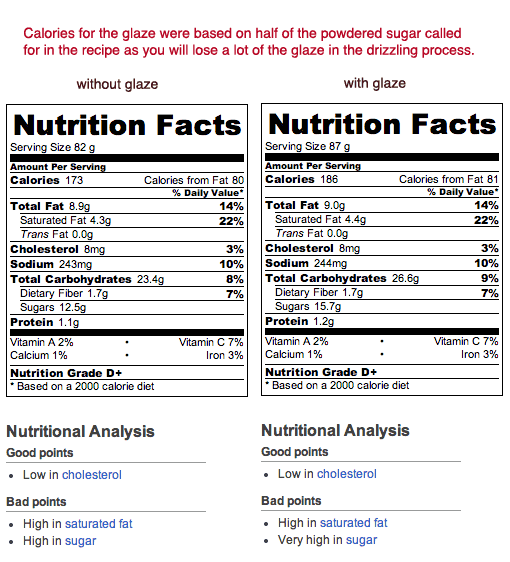 Disclaimer: I was compensated for the time I spent cooking this recipe and writing up this post. Everything I have to say is true and 100% my own opinion.
Amanda Formaro is the crafty, entrepreneurial mother of four grown children. She loves to bake, cook, make kid's crafts and create decorative items for her home. She is a crafting expert and guru in the kitchen and has appeared online and in print publications many times over the years. She is also a craft book author five times over and product developer as well as the owner of
FunFamilyCrafts.com
. You can find her on social media by using the buttons to the left!
Latest posts by Amanda Formaro (see all)