Craving something easy and delicious (that also has some major "wow"factor?) These spiced Red Wine Stewed Pears are right up your alley! They're a wintertime favorite here in Holland, and I'm so excited to share them with you! Pears can be used in many different desserts, like this Pear-Peach Crisp. They're actually more versatile than a lot of people give credit them for.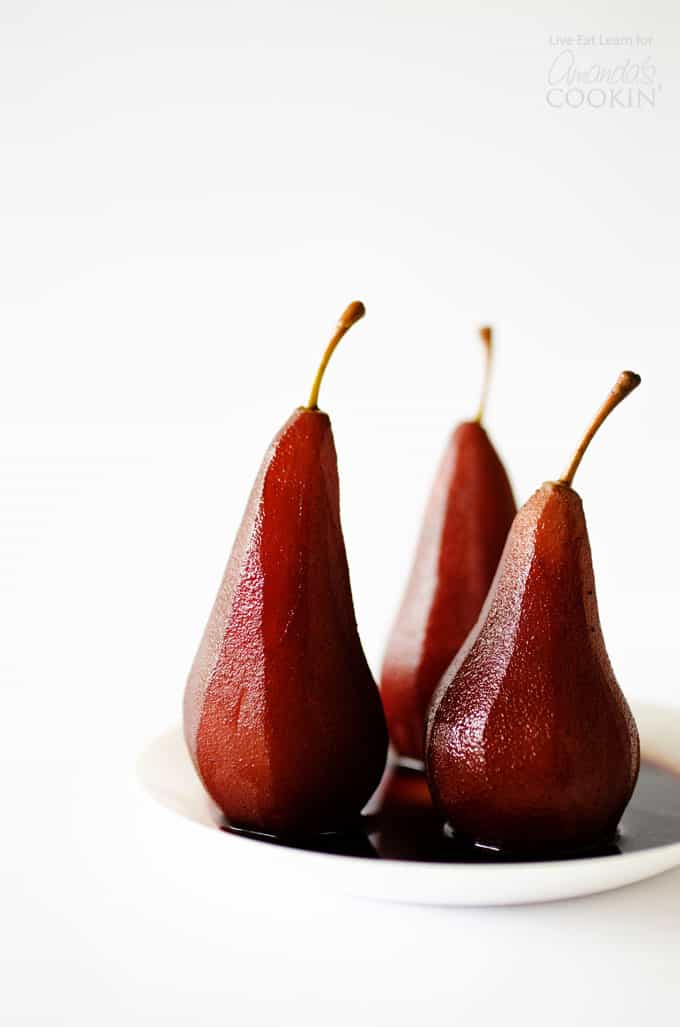 Red Wine Stewed Pears
The Dutch aren't exactly known for their cuisine. I mean their national dish is literally mashed potatoes with kale with sausage thrown in. But when it comes to the dessert department, they know what they're doing. There are stroopwafels, caramel waffle cookies that are the equivalent of heaven on Earth. Then there are the poffertjes, little-puffed pancakes that they cover in powdered sugar and served on especially cold days. Then, my friends, there are the stewed pears. Soaked in red wine and spiced with the flavors of Christmas, they like to make a big batch of these and set them on the table with dinner, dessert breakfast…whenever!
Around November, the Dutch supermarkets set out their special pear-stewing pears. These are really hard and can only be eaten after no less than 500 hours of simmering (okay, exaggerating a little, but you get the point). I like using slightly under ripe pears that are meant to be eaten raw for making these stewed pears. These don't need to be cooked for as long (nor can they be cooked for long, as they will break down). This means you can whip them up in 20 minutes and eat them fresh, or set them in the fridge in their juices to continue soaking up the flavor.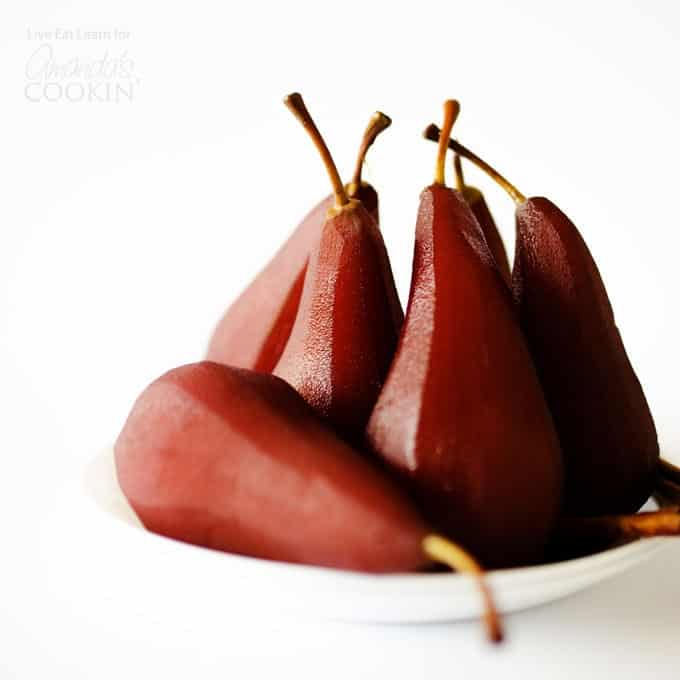 To make these Red Wine Stewed Pears you'll need:
6 conference pears
1 bottle (750 mL) dry red wine (I used Merlot)
2 cups water
3 whole cloves
2 cinnamon sticks
½ cup brown sugar
1 vanilla bean
Things you might find handy: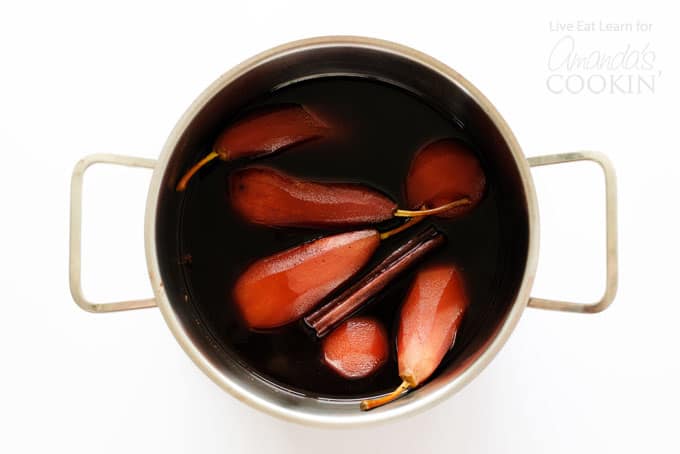 These stewed pears are a great holiday spiced treat whether you eat them for breakfast, lunch or dinner!
I also found these Cinnamon Poached Pears made in the pressure cooker that you might enjoy!
For more holiday inspired desserts be sure to check out…