Give your veggie side dish a colorfully delicious boost by cooking it into a Vegetable Rainbow Tart! With puff pastry and a ricotta cheese base, this is as tasty as it is colorful.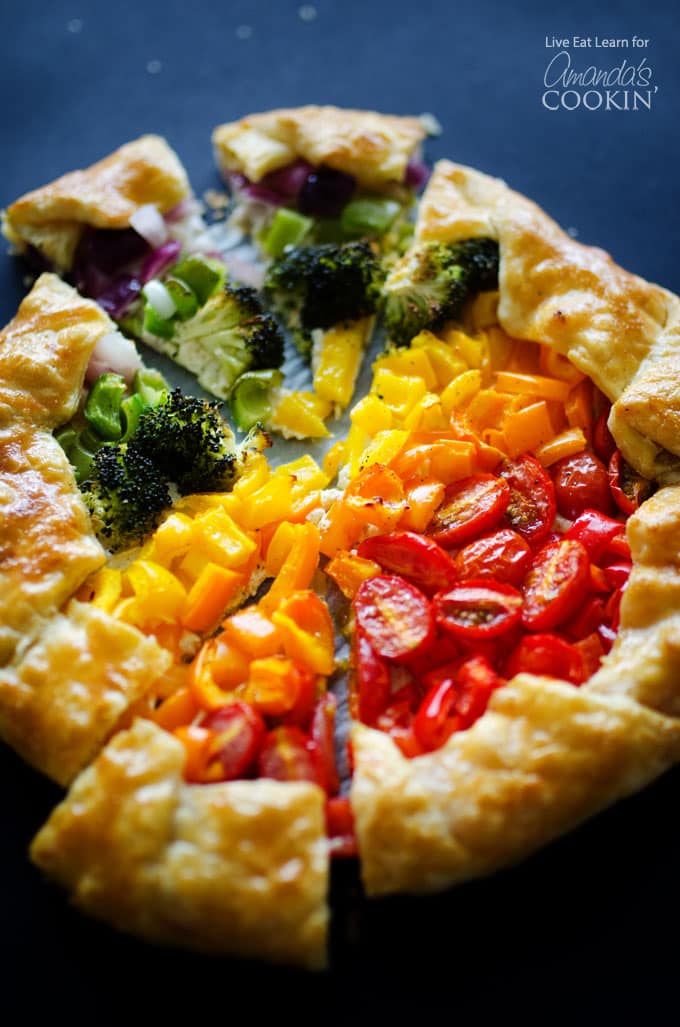 Vegetable Rainbow Tart
Ever since I learned how to make galettes (i.e. the easiest pie/tart you'll ever make), I've been kind of obsessed with the whole no-pie-pan version of tarts. Because you just need dough and fillings, and there's no expectation for it to look as perfect as a Thanksgiving pie. Honestly, the messier the better! And while tarts are certainly tasty in sweet form (i.e. this Salted Maple Apple Galette), they're also perfect as a savory main or side dish. So today we're packing in a serving of colorful veggies with this Vegetable Rainbow Tart!
We're using frozen puff pastry for the dough today (though if you're feeling ambitious, you could whip up your own flaky dough using the recipe from this galette (hint: Greek yogurt is the secret ingredient!) Then just combine ricotta, parmesan, salt, and pepper to create a creamy base to the tart. Finally, top with colorful veggies, brush with egg for a golden shine, and bake!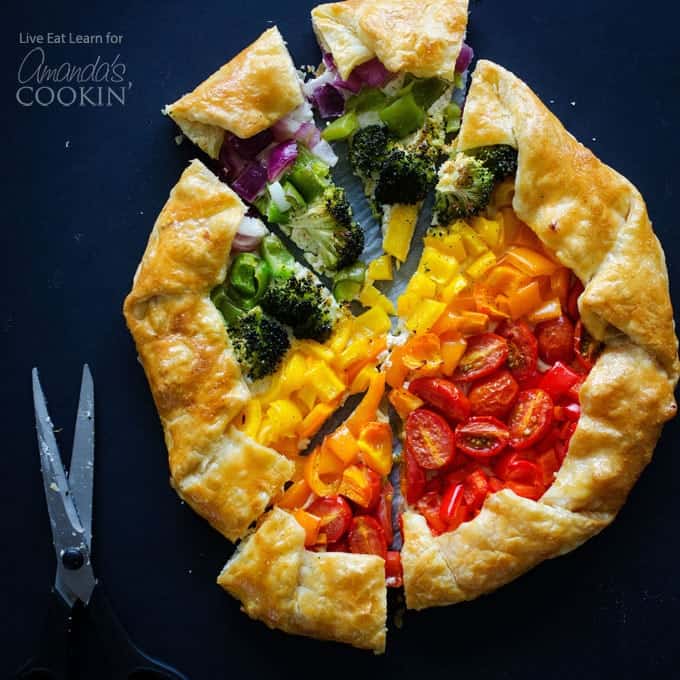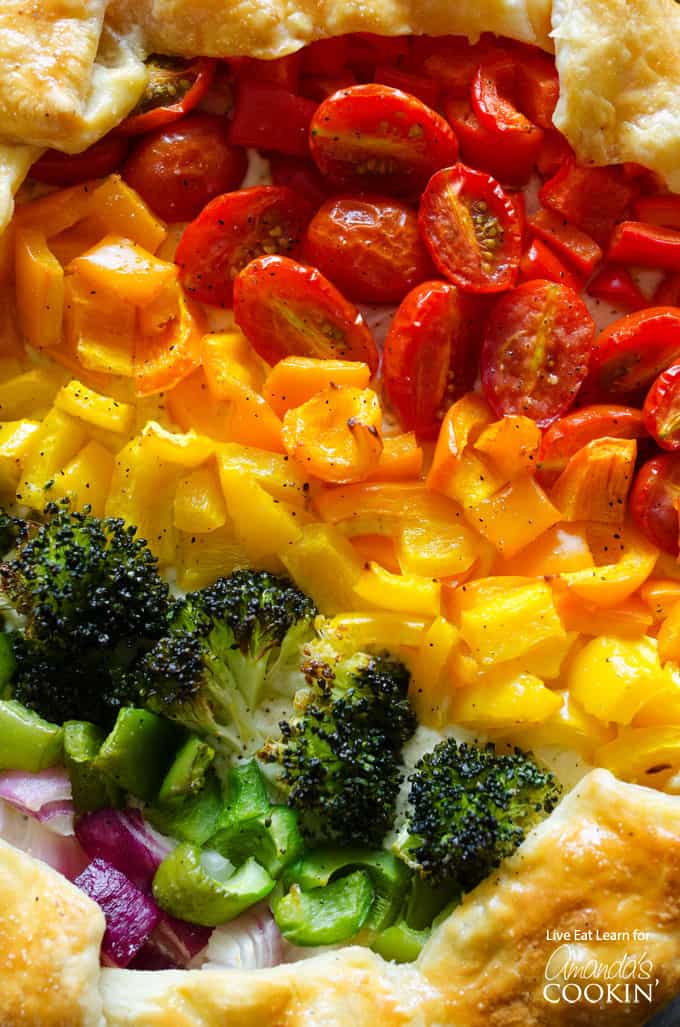 To make this Vegetable Rainbow Tart you'll need:
½ cup ricotta cheese
¼ cup grated parmesan cheese
¼ tsp each salt and pepper
¼ heaping cup each: cherry tomatoes, red bell pepper, orange bell pepper, yellow bell pepper, chopped broccoli, green bell pepper, red onion
1 14- to 17-oz package puff pastry, defrosted
1 egg, whisked
1 tsp olive oil
Products you may find handy: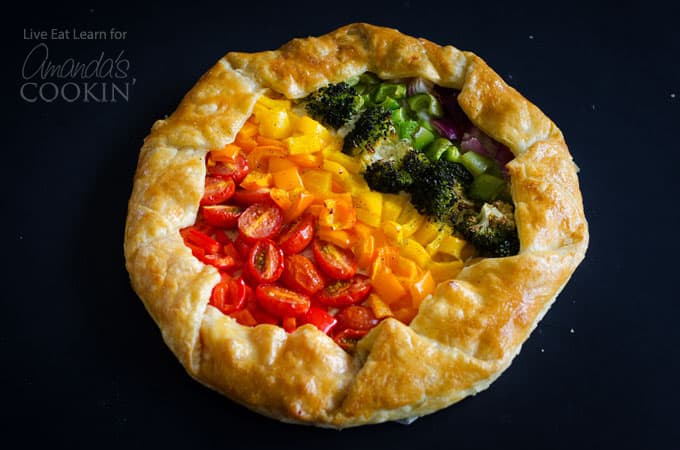 Finally a vegetable side dish the whole family will actually be excited to eat. Love galettes? You'll definitely want to try out this Lemon Blueberry Galette. Which you can use our 5-minute homemade ricotta recipe for, as well as for this Vegetable Rainbow Tart!