This Sheet Pan Salmon Dinner with lemon and tarragon is served with savory roasted green beans and cauliflower. This easy to clean up recipe has minimal preparation, tons of flavor and cooks in only 30 minutes! (2-4 servings)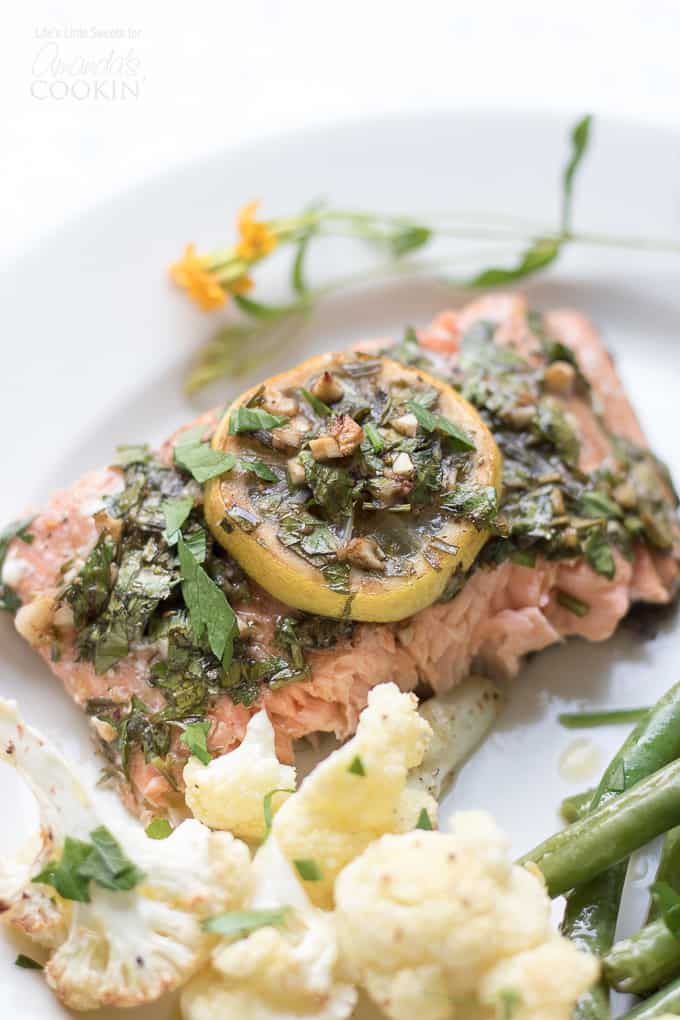 Sheet Pan Salmon Dinner with lemon and tarragon
Hi Everyone, I am so happy to share this easy and delicious Sheet Pan Salmon Dinner just in time for Fall when you want a quick, yet satisfying dinner.
I recently did some similar salmon recipes, Lemon Rosemary Salmon and Fresh Herb Baked Salmon. All of these salmon recipes are garden-inspired since this year, I started an herb garden.  Cooking with fresh herbs adds so much to the experience of cooking and eating.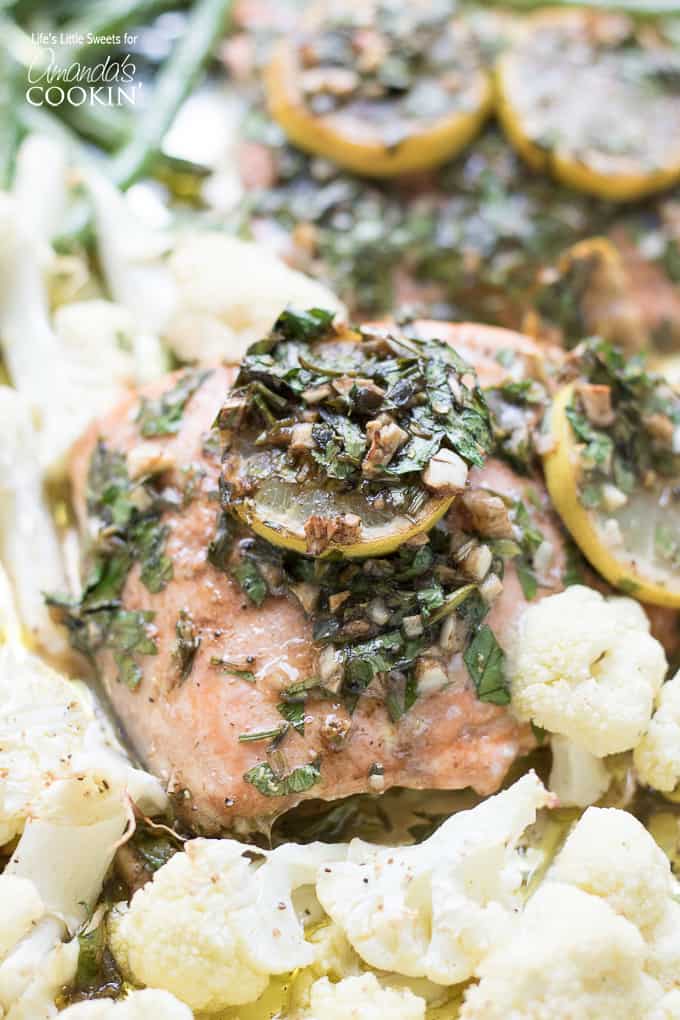 Tarragon is so great to cook with fish as well as chicken recipes and pairs very well with garlic and lemon. It reminds me of fennel or anise but perhaps not as strong.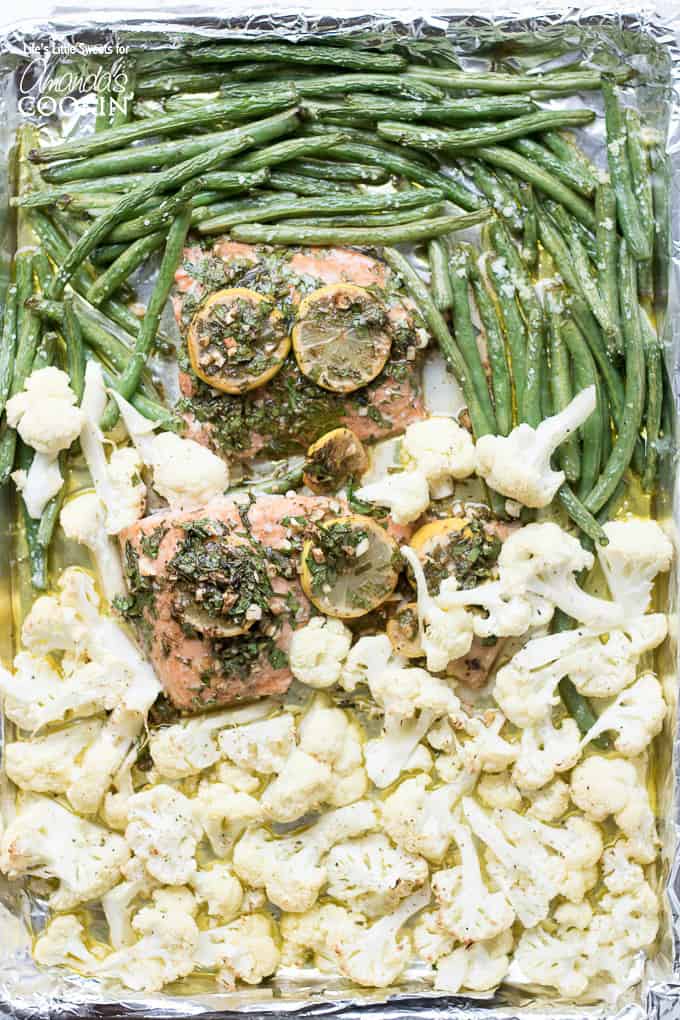 Ingredients for Sheet Pan Salmon Dinner
1 pound salmon (1 piece or filets)
Salmon Marinade:
1/4 cup olive oil
1 lemon, sliced
1 tablespoon balsamic vinegar
1-2 tablespoons fresh chopped tarragon
1/4 cup fresh chopped parsley
1 teaspoon Kosher salt
1/4 teaspoon fresh ground pepper, plus more for serving
optional: 1-2 cloves garlic, peeled, crushed and chopped
optional: dot with 2 tablespoons unsalted butter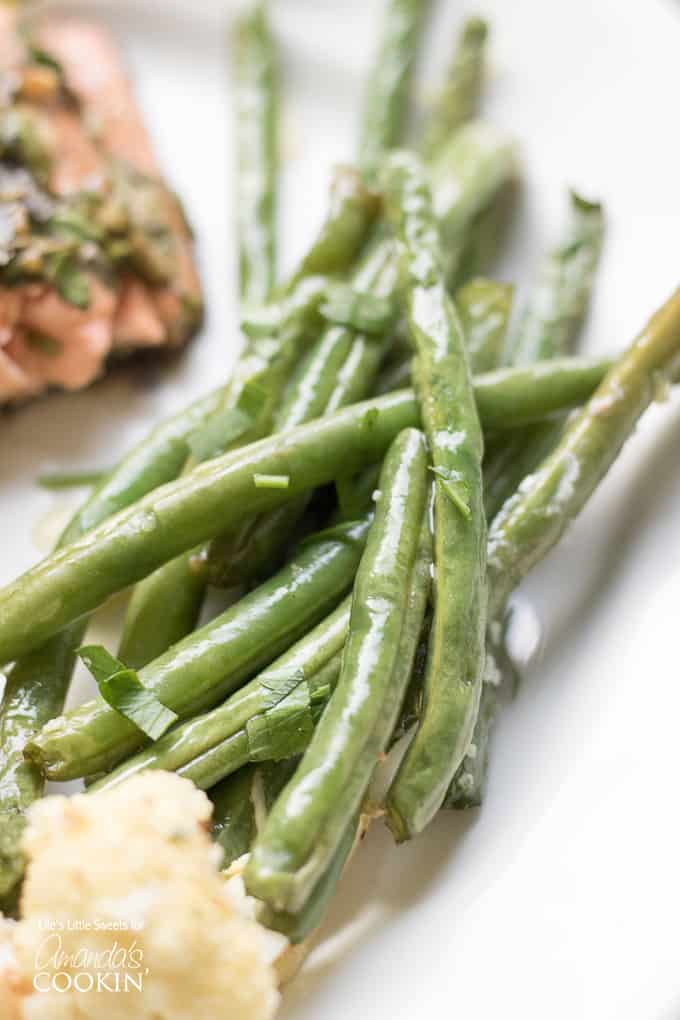 Side Vegetables:
1/2 head of cauliflower, washed, chopped into 1/2-3/4 width florets
12 ounces green beans, washed, ends snipped
2 tablespoons olive oil
1-2 teaspoons kosher salt

Helpful Kitchen Tools for Sheet Pan Salmon Dinner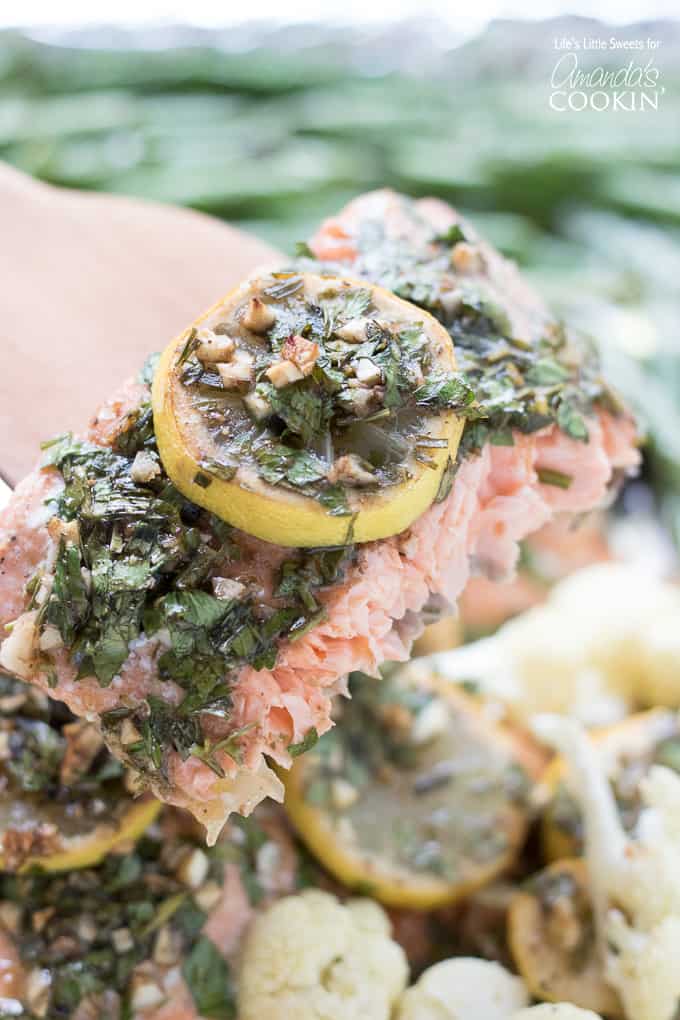 One of the neat things about growing your own herbs is that when they flower, often times the flowers are edible as well. For example, the Mexican tarragon I grow has yellow flowers (as shown in the photos). I used some of the springs with the flowers to garnish the plates when serving. I also used regular tarragon in this recipe so don't worry if you can't find the Mexican variety – they are both very similar.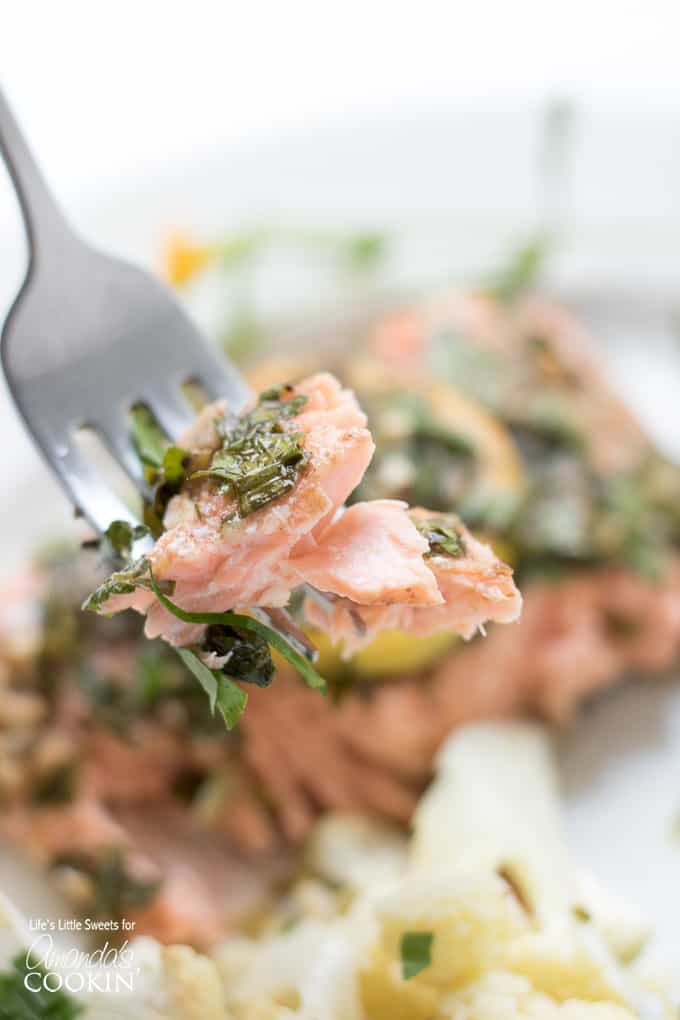 I know you are going to love this Sheet Pan Salmon Dinner with lemon and tarragon!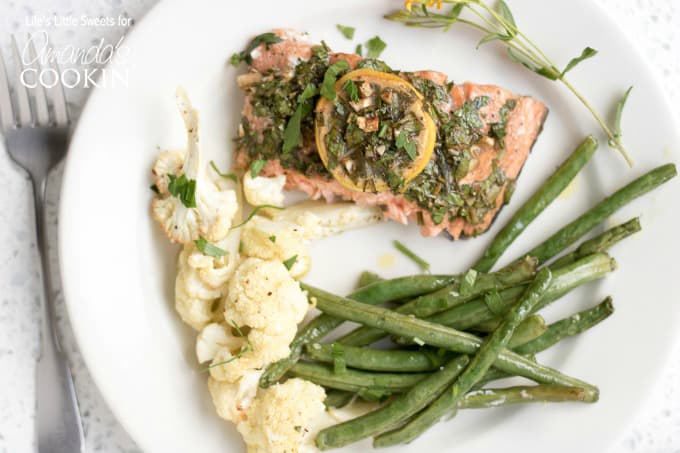 Searching for the best salmon recipes? You will love this Dijon Lemon Caper Salmon recipe, served with roasted dill potatoes and green beans, this recipe will be one to throw into the weekly rotation. Last but certainly not least, these Salmon Tacos are to die for! They are topped with homemade fresh salsa and a cilantro avocado sauce, talk about amazing!