Rich, chewy, chocolate-y brownies, perfect with a tall glass of milk!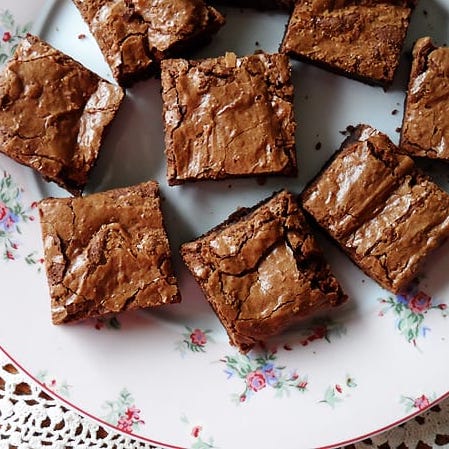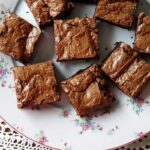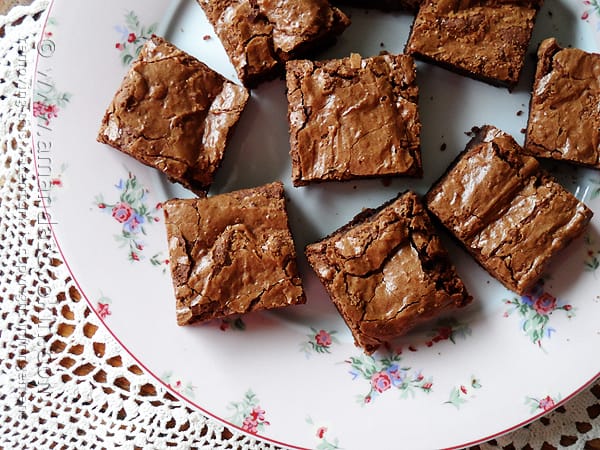 I have tried many different brownie recipes over the years. But I have to admit, I had never made blender brownies before. It seemed a little odd actually, since I owned one of the best blenders on the market, a Blendtec. I got it quite a few years ago, when I was still living in Las Vegas. I moved back to Wisconsin in 2007, so I've had it for more than 7 years and it was still going strong.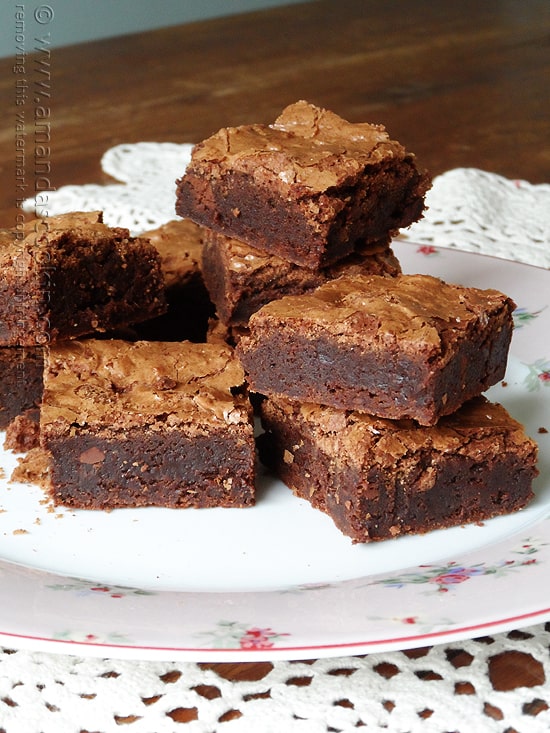 I found out back then that this was the same brand of blender that Starbucks and Jamba Juice used, so I was excited to get it considering I had a daily smoothie habit. As it turns out, BlendTec blenders have the ability to make a lot more than just smoothies, which brings me back to the blender brownies.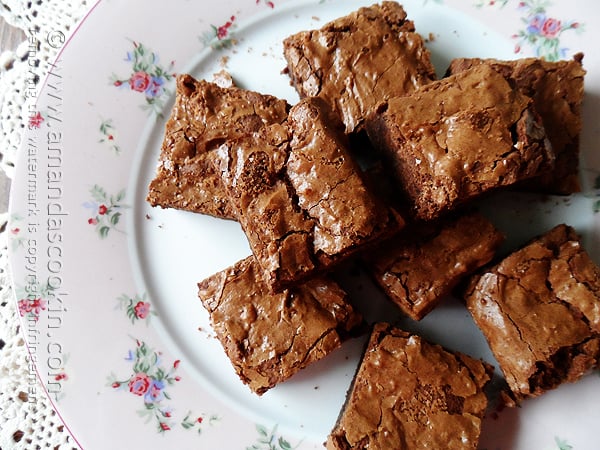 Several months ago I had the opportunity to get a brand new BlendTec blender to try out, so I jumped at the chance. There's nothing wrong with my older one, so I passed it down to my daughter who moved out on her own last year.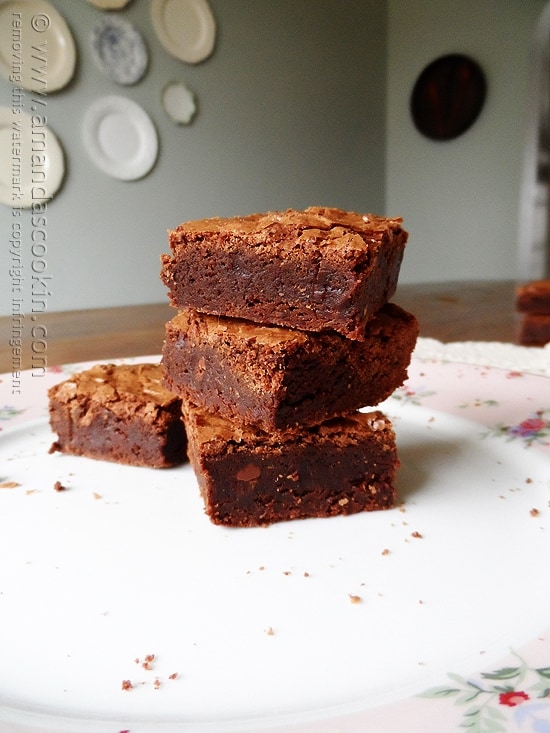 The new blender came with a cookbook full (not kidding, 200 pages full!) of recipes for everything from smoothies to cocktails, dips to marinades, yeast breads, frozen desserts, batters, and a ton more. I settled on the brownies the moment I saw them.
This powerhouse machine has 25 pre-programmed cycles, but we are going to use just one of those for this recipe. Some other awesome things you can do with this blender are:
Crush ice
Crack whole grains
Grind your own flour
Make bread crumbs
Chop nuts
Make powered sugar
Chop cabbage
Knead bread dough
Make sorbet
and a lot more…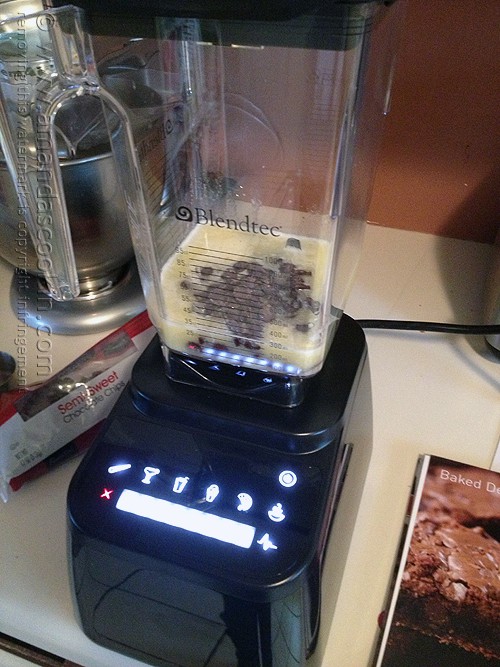 Put the melted butter and chocolate chips into the blender.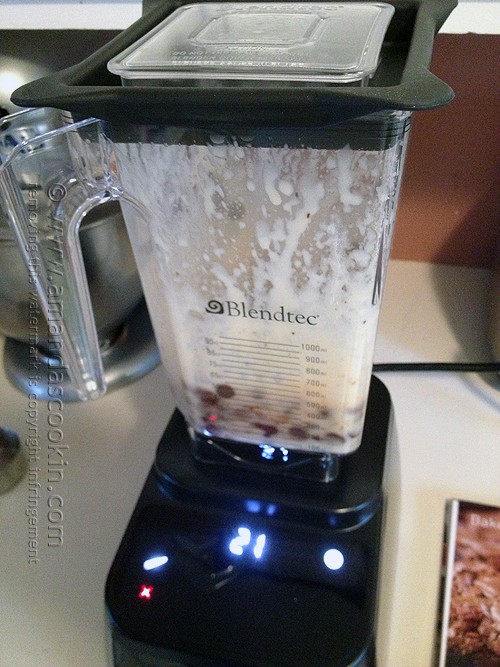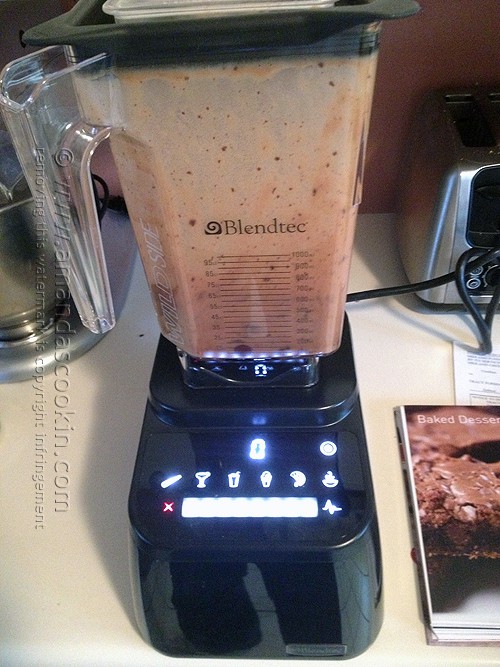 Put the lid on and use the "batters" cycle.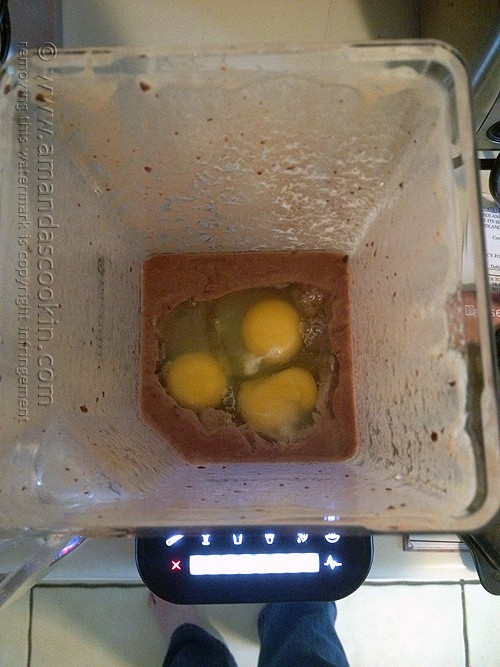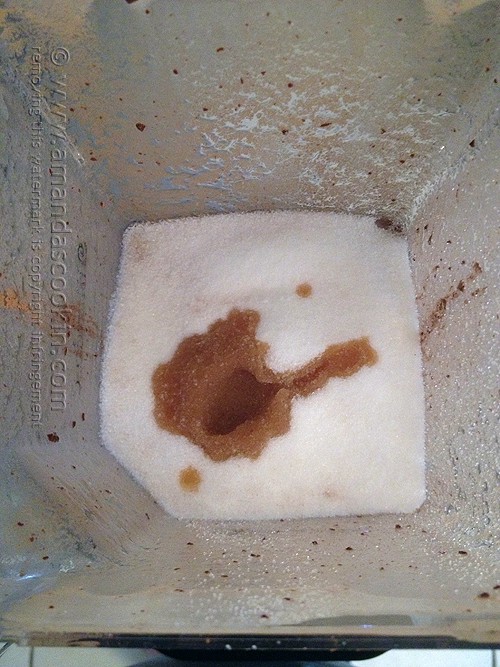 Add the eggs, cocoa, sugar and vanilla and pulse it a few times.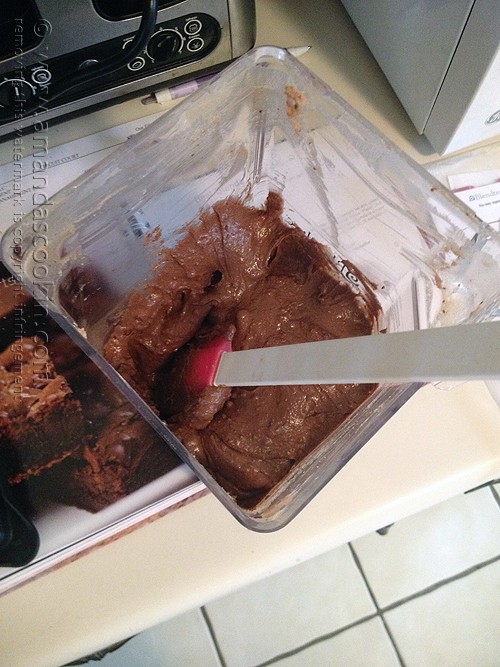 Add the flour and pulse a few times more.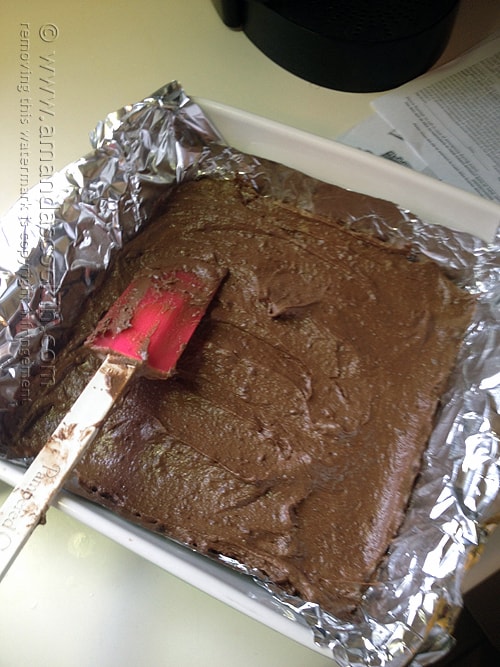 Scrape it into a 9×9 pan lined with foil.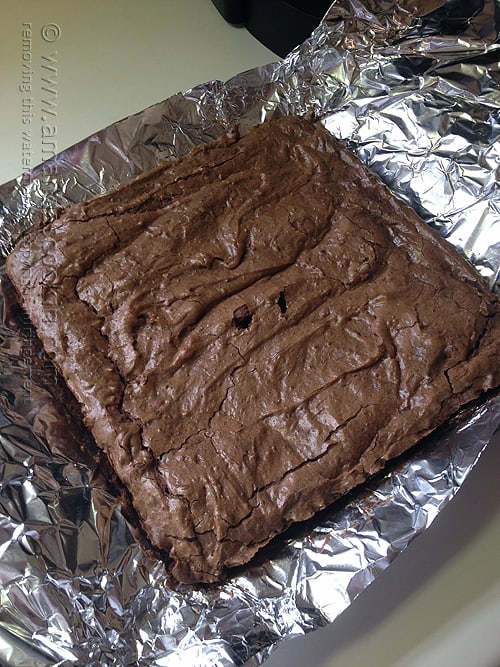 Bake in a preheated 350 F oven for 30 minutes. Lift the foil and brownies out of the pan and pull the foil away from the sides. Let them cool before cutting into squares.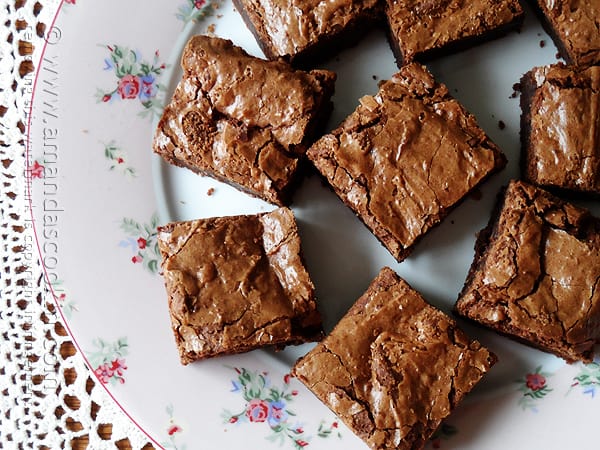 These brownies were delicious. Chewy and fudge and super easy to make! Can't wait to dive into this cookbook more and share more Blendtec recipes with you. If you would like to read about the exact blender I am using, you can get all the info on it here.
Want more brownie recipes?
I've handpicked a few for you below, but you can browse all my brownies, cookies and bar recipes here.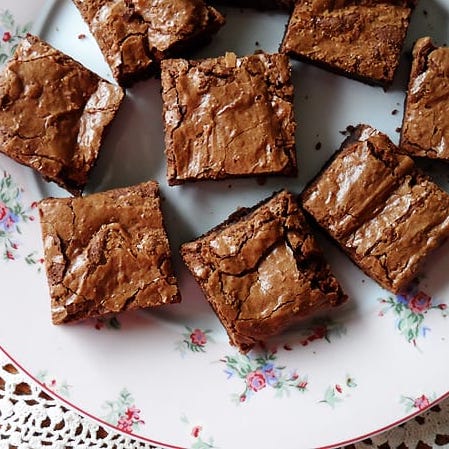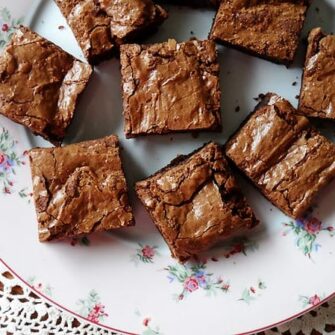 Fudge Brownies
Rich, chewy, chocolate-y brownies, perfect with a tall glass of milk!
Print
Pin Recipe
Rate
Ingredients
3/4

cup

unsalted butter

melted

2/3

cup

semi-sweet chocolate chips

3

large

eggs

1/2

cup

unsweetened cocoa powder

1 1/2

cups

granulated sugar

1

teaspoon

vanilla extract

7/8

cup

all purpose flour

1 cup minus 2 tablespoons
Instructions
Preheat oven to 350 F and line a 9x9 baking pan with foil. Allow foil to hang over the side to use as handles later.

Pour melted butter over chocolate chips in a bowl and allow to sit for a minute to soften chocolate. Stir with wooden spoon.

Add eggs, cocoa, sugar and vanilla and stir.

Stir in the flour just until no more traces of flour remain.

Scrape the batter into the prepared pan. Bake for 30 minutes, or until a toothpick inserted in the center comes out clean.

Allow brownies to cool in pan for at least five minutes. Use the foil handles to lift the brownies out and onto a cooling rack. Allow to cool completely before cutting.
Disclaimer: I received a Blendtec blender for review. This is not a sponsored post. I have loved BlendTec for many years and was more than happy to try their new model.
Amanda Formaro is the crafty, entrepreneurial mother of four grown children. She loves to bake, cook, make kid's crafts and create decorative items for her home. She is a crafting expert and guru in the kitchen and has appeared online and in print publications many times over the years. She is also a craft book author five times over and product developer as well as the owner of
FunFamilyCrafts.com
. You can find her on social media by using the buttons to the left!
Latest posts by Amanda Formaro (see all)