These Red Velvet Smoothie Bowls make the perfect Valentine's day breakfast, because not only are they made from the heart, but they're great for your heart! With cherries, chocolate, and a secretly delicious hidden vegetable, they're high in good taste, and also in heart-healthy nutrients.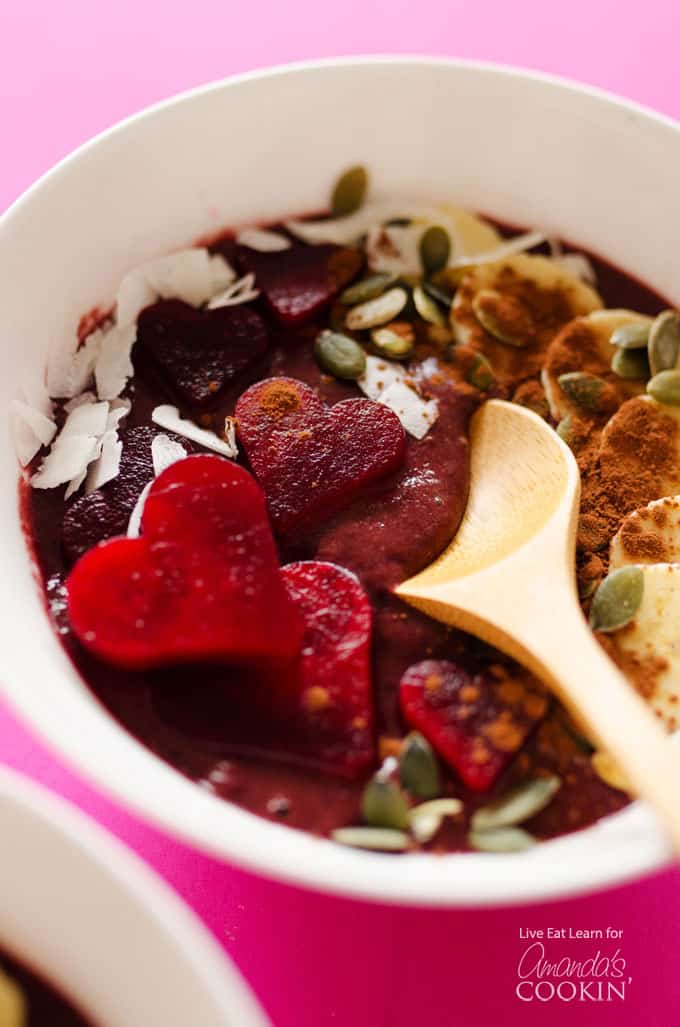 Red Velvet Smoothie Bowls
So you guys know I love hiding vegetables in my foods, smoothies specifically. Because it just feels so good when you realize it's 9 am and you've already had a few servings of veggies. It feels even better when those servings of veggies are in the form of a sweet, decadent, chocolatey smoothie! Introducing, the Red Velvet Smoothie bowl…with hidden beets! The beets, in combination with cocoa powder and banana, turn this smoothie into an antioxidant-packed smoothie bowl that has the rich creaminess of red velvet cake, but the heart-healthiness of beets. Serve it up to your health food-loving significant other this Valentine's Day as a way of saying "I heart you!".
There are affiliate links in this post. That means if you buy something from that link, I will earn a small commission, but it won't cost you anything additional.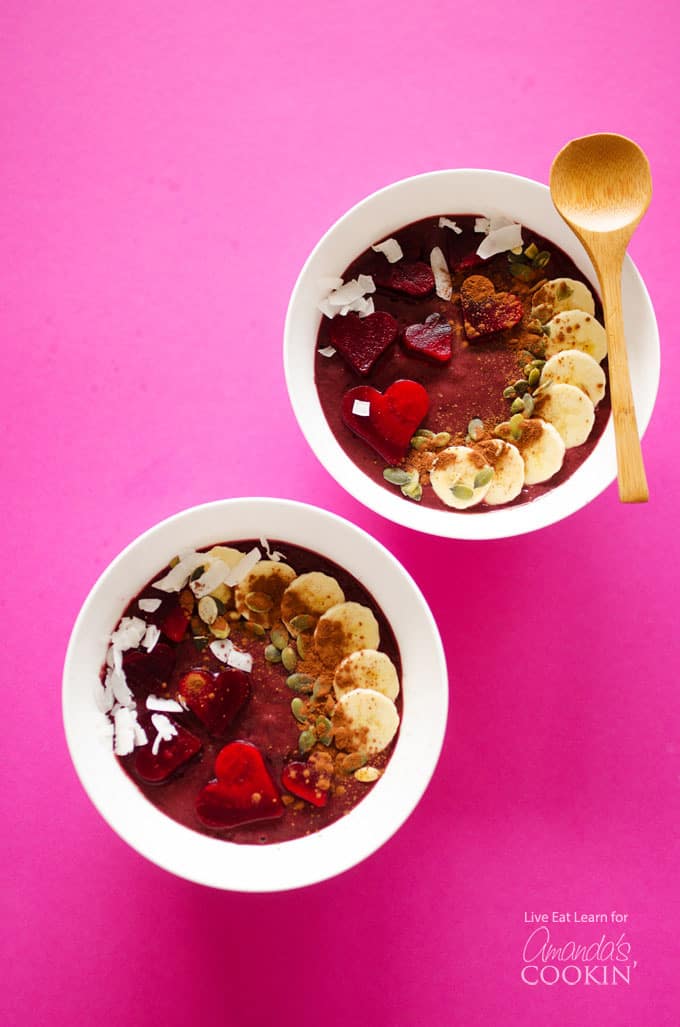 To make this smoothie bowl you'll need:
1 roasted beet, cooled
1 cup frozen cherries
1 banana, chopped and frozen
¼ cup milk
3 Tbsp cocoa powder
1 Tbsp honey
Kitchen tools you may find helpful: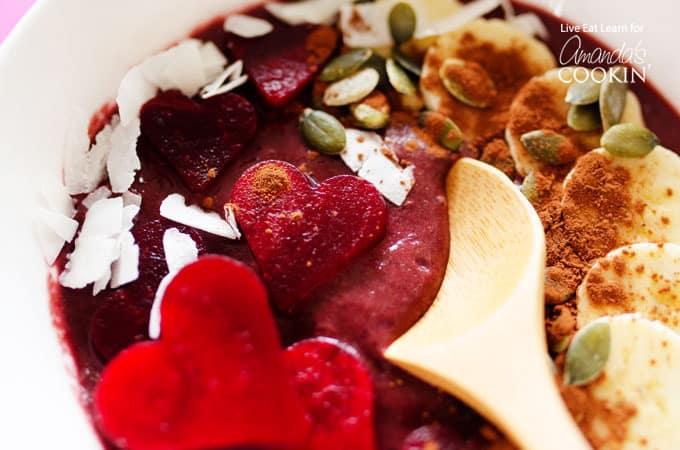 I had always wondered this about red velvet cake, and finally set out to learn the all-too-important question: why is red velvet cake red? Well back in ye olden days, these cakes were made with vinegar and buttermilk, contributing to the velvety texture. The vinegar and buttermilk reacted with the anthocyanin in cocoa powder, which are the heart-healthy compounds responsible for the red color of cabbage, beets, berries, and most other red fruit or vegetable. This reaction led to cakes that were red! Due to the way cocoa powder is made nowadays, you'll have to add coloring to your cake if you want it to be red. Fortunately, you could also just whip up this 5 minute Red Velvet Smoothie Bowl for all the deep red, velvety goodness of red velvet cake, in a simple and delicious bowl.