These red velvet oatmeal fudge bars are nothing short of amazing—they're two desserts in one! A layer of rich, creamy fudge sandwiched between two layers of chewy oatmeal cookie bars. The results are love at first bite.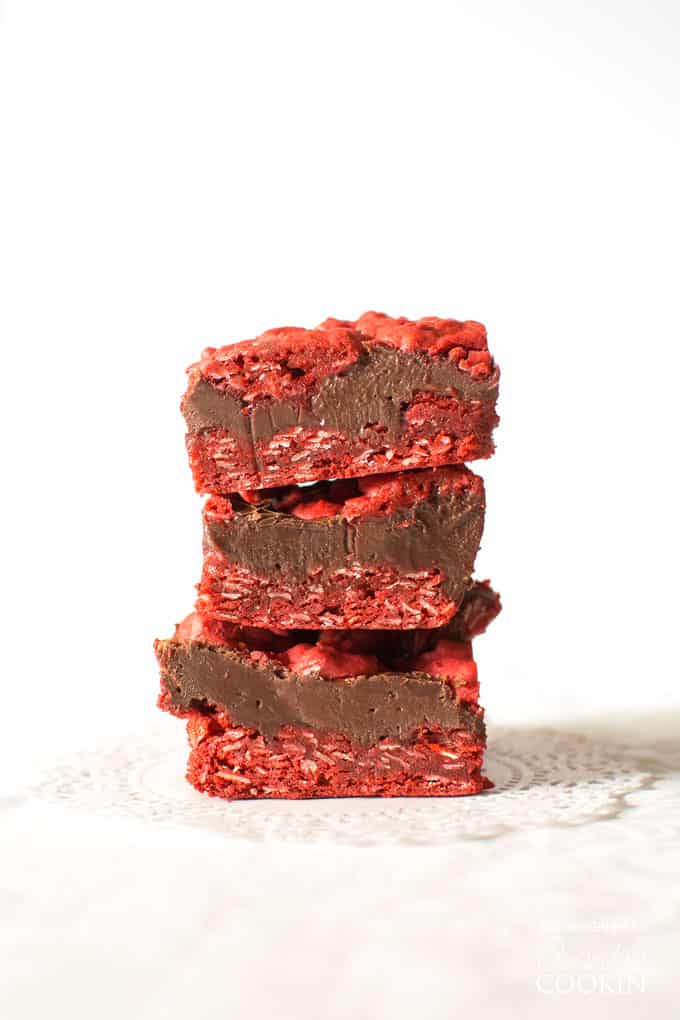 Red Velvet Oatmeal Fudge Bars
Did I mention these oatmeal fudge bars are also a gorgeous red velvet color? Yes! The old school oatmeal fudge bars have gotten a scarlet makeover, perfect for those times when you need a red dessert. Like Valentine's Day!
Valentine's Day is my mother's favorite holiday, so growing up it was practically like Christmas for us. The house was specially decorated and we received gifts. Eating red or heart-shaped foods was a must, like Red Velvet Cookies. My mom's enthusiasm has spilled over, so last year I made Chocolate Dipped Butter Cookies in the shape of hearts for my husband. I have to admit it was a lot of fun and I felt like a kid again.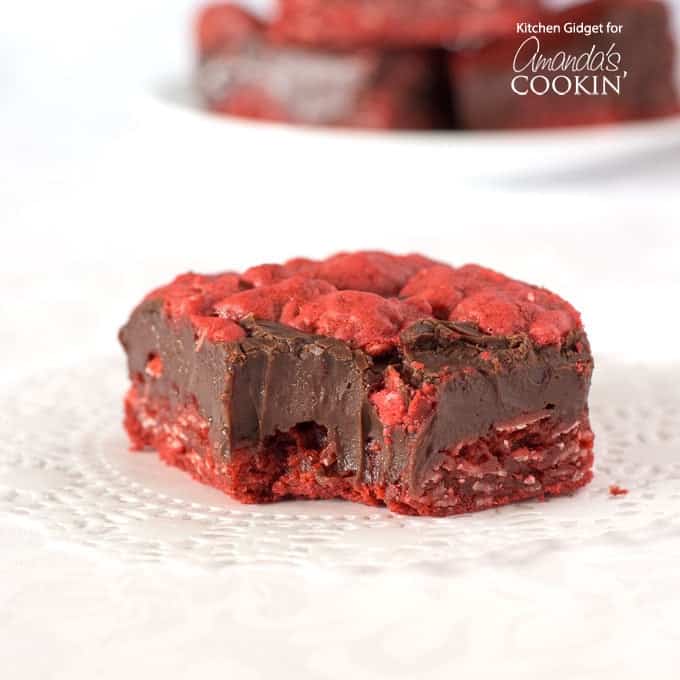 This year I'm adding a new cookie bar to the table that's both red velvet and chocolate. Nothing says "I love you" quite like chocolate and these Red Velvet Oatmeal Fudge Bars are not skimpy on the fudge! I love how rich and silky it is, like a layer of frosting in between.
The silkiness of the fudge layer is thanks to sweetened condensed milk. You'll only need a cup for this recipe, so save the rest and stir into your hot or iced coffee. It's one of my favorite things ever and goes great with these bars!
Adding to the decadence are two chewy oatmeal cookie layers. I love my cookies soft and chewy so I'm careful not to cook these bars too long, but if you love crispy bits, by all means cook them five minutes longer.
There are affiliate links in this post. That means if you buy something from that link, I will earn a small commission, but it won't cost you anything additional.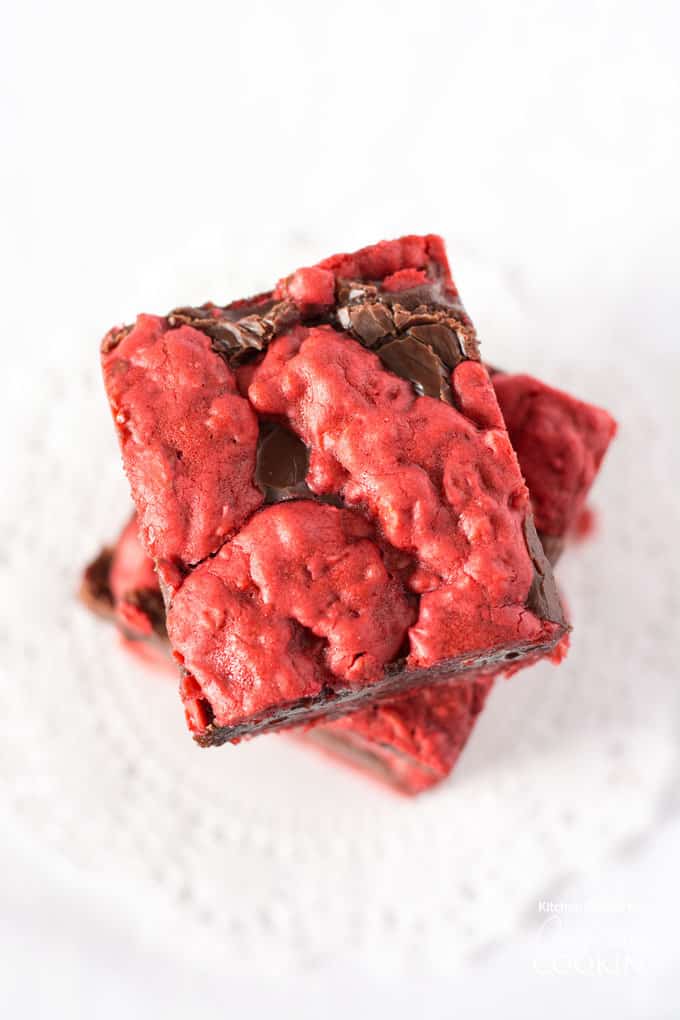 Ingredients you will need:
For the cookie layer:
1 1/2 cups old fashioned oats
1 1/4 cups all-purpose flour
1/2 teaspoon baking soda
1/2 teaspoon salt
1/2 cup butter, softened
1 cup packed brown sugar
1 large egg
2 teaspoons vanilla
Red food dye
For the fudge layer:
1 1/4 cups chocolate chips
1 cup sweetened condensed milk (NOT evaporated)
2 tablespoons butter
Tools you may need: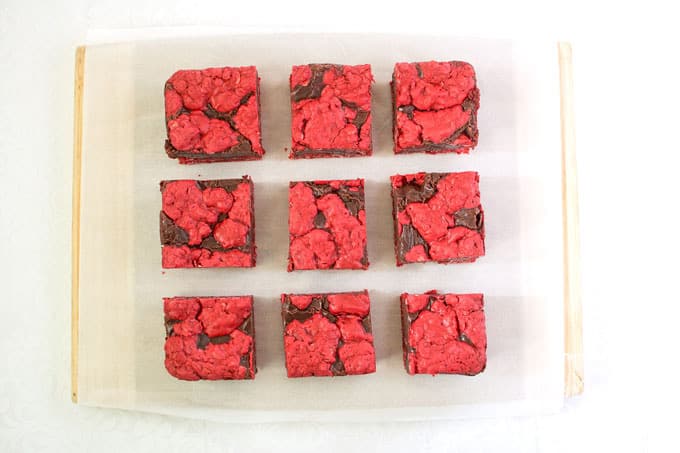 These cookies can be made in either an 8- or 9-inch square pan. I like to line the pan with parchment paper so I can easily remove the bars from the pan without a sticky, fudgy mess. For clean lines when cutting, pop the bars in the refrigerator for a few minutes first.