Brighten up your family's day with these colorful rainbow pancakes! Serve just for fun or on St. Patrick's Day and maybe you'll find that pot o' gold. With the great taste of homemade pancake mix, you'll be the lucky one either way!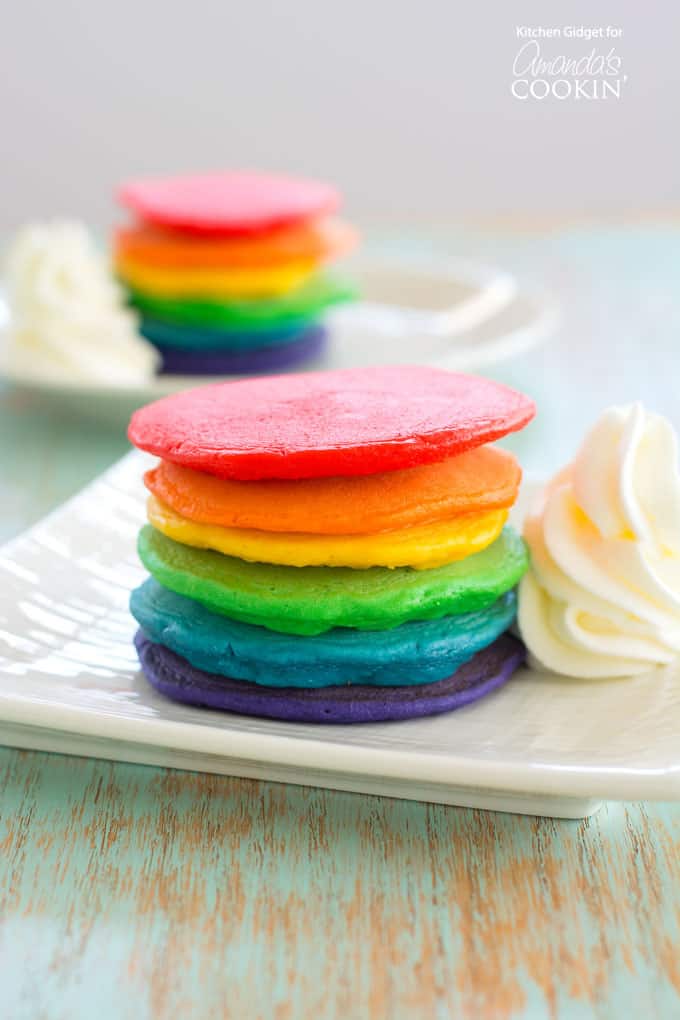 Rainbow Pancakes
One reason I love holidays so much are the traditions. Doing something unique on special days is what makes them so significant. These traditions can be big or small, but they're always dear. And for me, they almost always center around food.
When I was a child, my mother used to make cinnamon rolls for Valentine's Day breakfast. She is not a yeast-baker, so she always baked canned cinnamon rolls and we loved it and looked forward to this every year. It was a sweet start to a day filled with Valentine Jello Hearts, Guava Pastelitos and other memorable practices.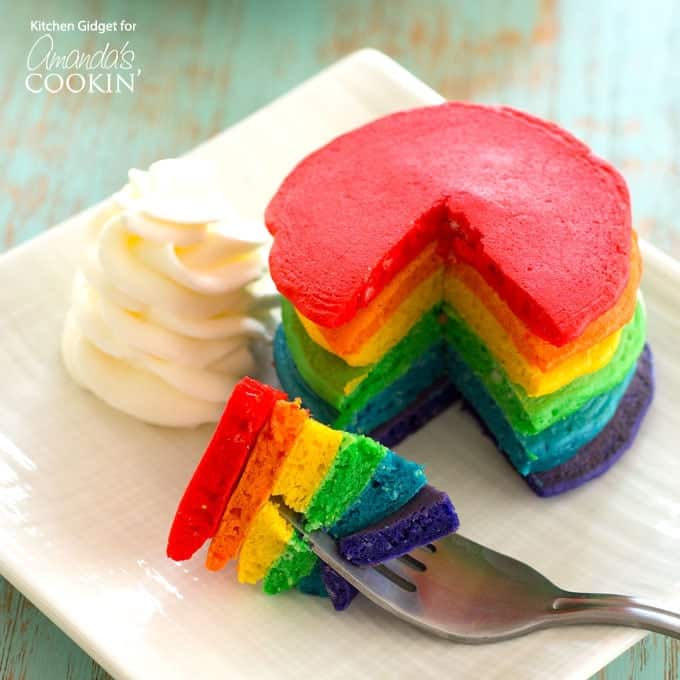 As I was thinking about St. Patrick's Day, I thought making breakfast with or for your family would be a fun way to start the day. Why wait until lunchtime (when I'm sure you'll be making a rainbow grilled cheese!) to get the party started? And so these lucky rainbow pancakes were born.
I used Amanda's homemade pancake mix to whip up these colorful hot cakes. All the convenience of a box mix with all the taste of homemade! As an extra mix in, I added a teaspoon of vanilla extract to the batter.
Once you've mixed the batter, you'll need to evenly portion it into six bowls, about 1/3 cup per bowl. Add your food dye to each bowl creating red, orange, yellow, green, blue and purple. Follow the formula on the dye packaging to create non-primary colors if your dyes only include red, blue and yellow. Since every brand varies, you'll need to add a small amount at a time until a vibrant color is reached.
There are affiliate links in this post. That means if you buy something from that link, I will earn a small commission, but it won't cost you anything additional.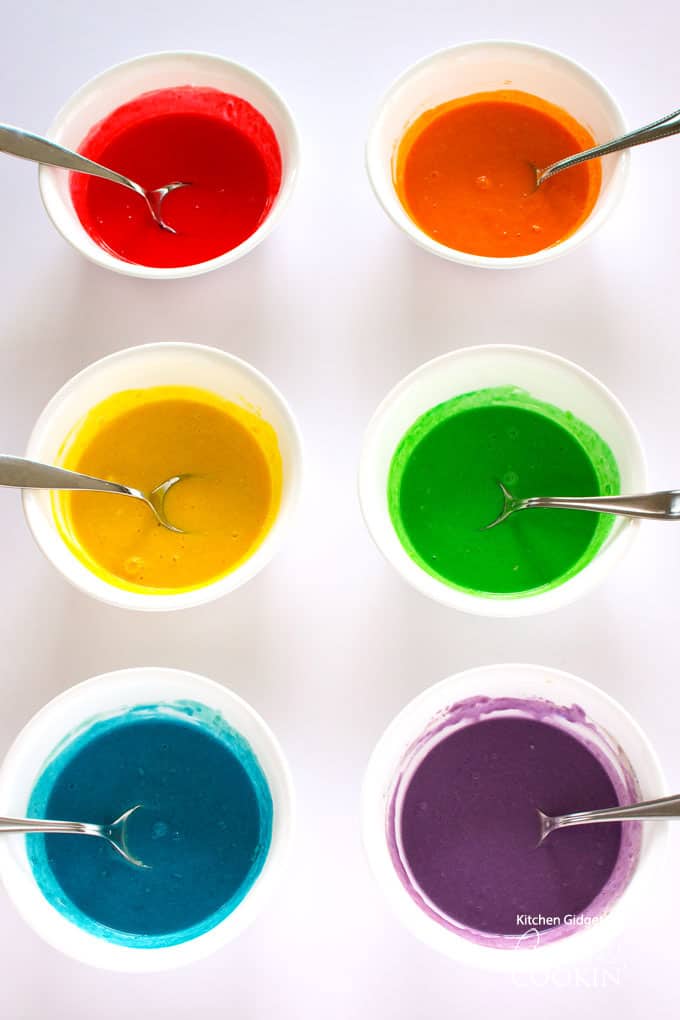 Ingredients you need:
2 cups master mix
1 cup milk
2 large eggs
1 teaspoon vanilla
Food dye
Whipped cream, for serving
Helpful tools: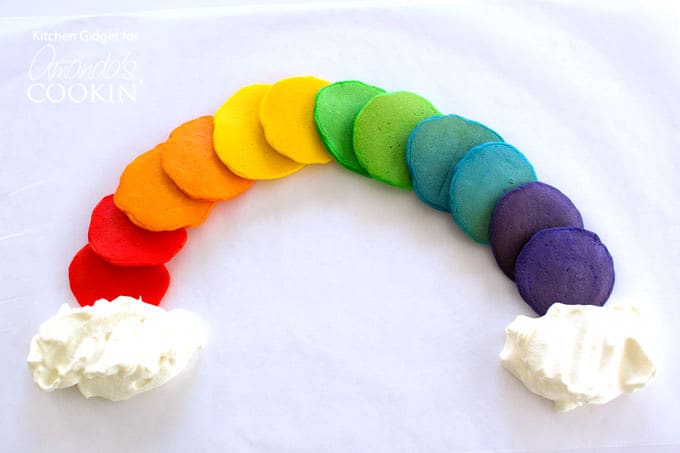 You can make these rainbow pancakes any size you like, but since six pancakes equal one serving here, I like to make them dollar-sized. They're so cute and remind me of the coins found in the pot at the end of the rainbow! Tip: cook these on a dry nonstick pan over medium-low heat so they don't brown and ruin the colors. I served them with fluffy clouds of sweet whipped cream.