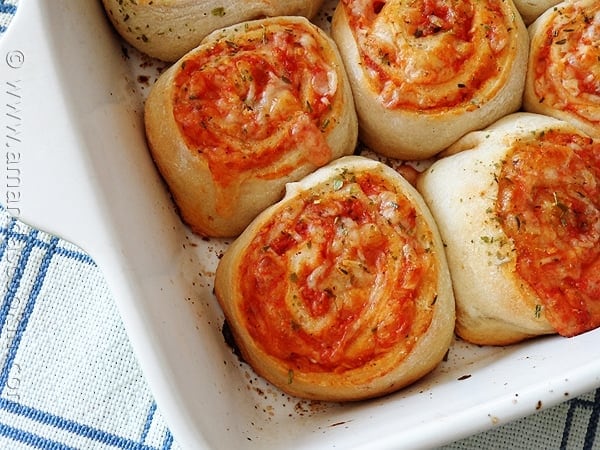 If you have teenagers like I do, then all you have to do is mention the word "pizza" and they are all ears. There's something strangely magical about pizza that attracts kids, especially the hungry teenage boy types. I decided to try something a little different and experimented on those boys. Luckily, the test was a success.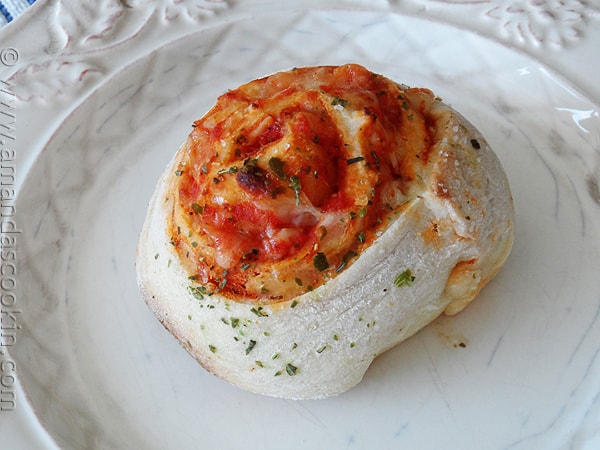 I think the only thing missing was dipping sauce. These were fabulous on their own, and a really great warm and hand held snack, but dipping sauce would have pushed them over the edge.
I wanted to try them first as a cheese-only type roll, but they would be great with some pepperoni or sausage, or any other pizza toppings you normally partake in.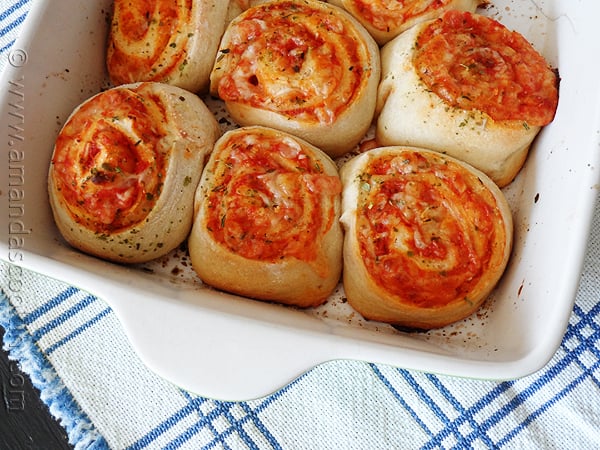 I make my own pizza sauce (recipe here), so having extra for dipping does not present a problem. If you buy jar sauce, you should be fine too as the rolls themselves only need 1/2 cup.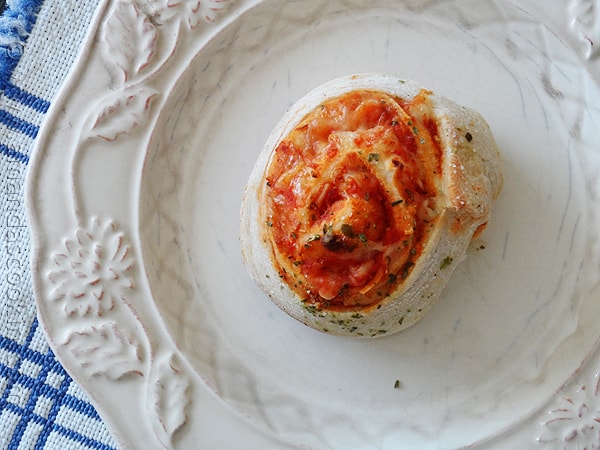 These are great for after school, when friends come over, watching the game or just for hanging out. The best part is that you can teach them how to make these themselves, or make them ahead and having them waiting in the fridge, ready to pop in the oven!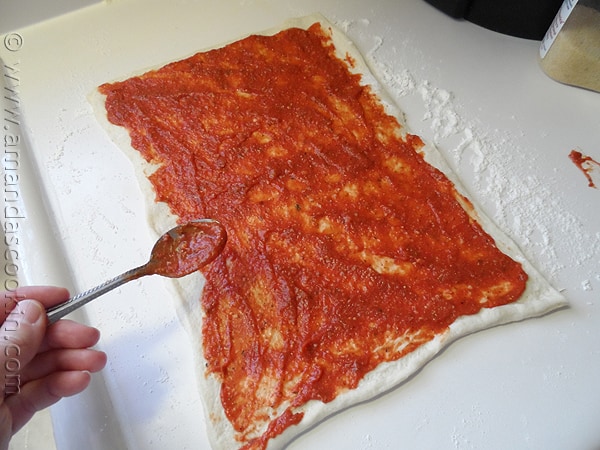 These aren't hard at all. Start with a can of refrigerated pizza dough. Spread it out and cover it with the pizza sauce.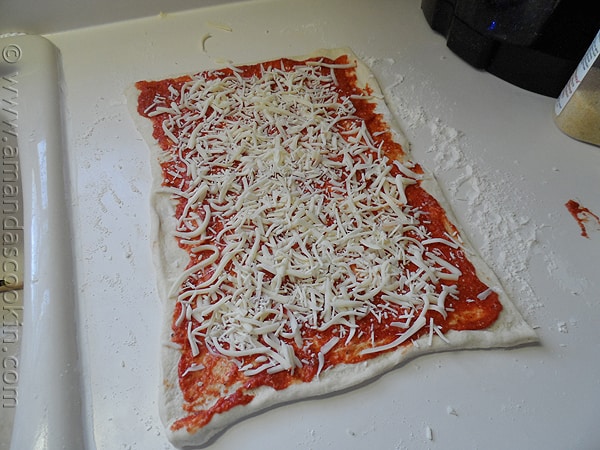 Cover that with the Mozzarella cheese and then with the Parmesan cheese. Starting from the long end, roll up dough and wrap in parchment. Place in freezer for 15 minutes to chill.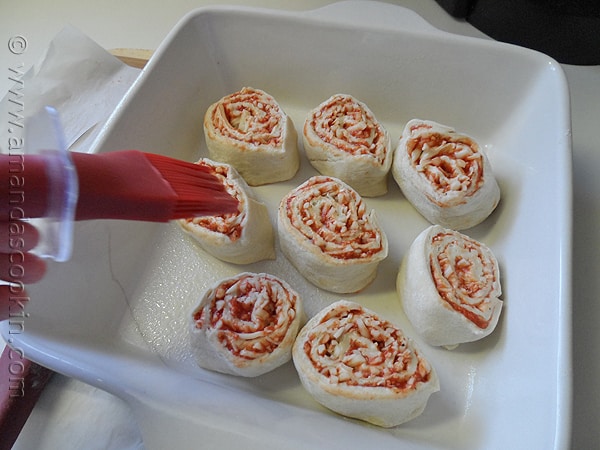 Meanwhile, melt the butter in a small bowl. Remove dough log from freezer and slice into 1 1/2″ discs. Place in prepared pan, slice side up.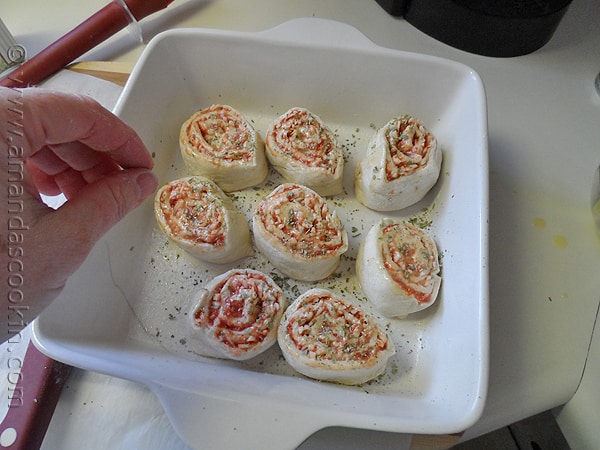 Brush tops with melted butter, then season lightly with garlic salt and sprinkle with Italian seasoning. Bake them and enjoy! (full instructions below)