This Pistachio Poke Cake starts with a cake mix so it's super easy and always a crowd pleaser. I've never made this cake without being asked for the recipe! Topped with pecans and filled with delicious pistachio pudding, this cake is simple yet irresistible!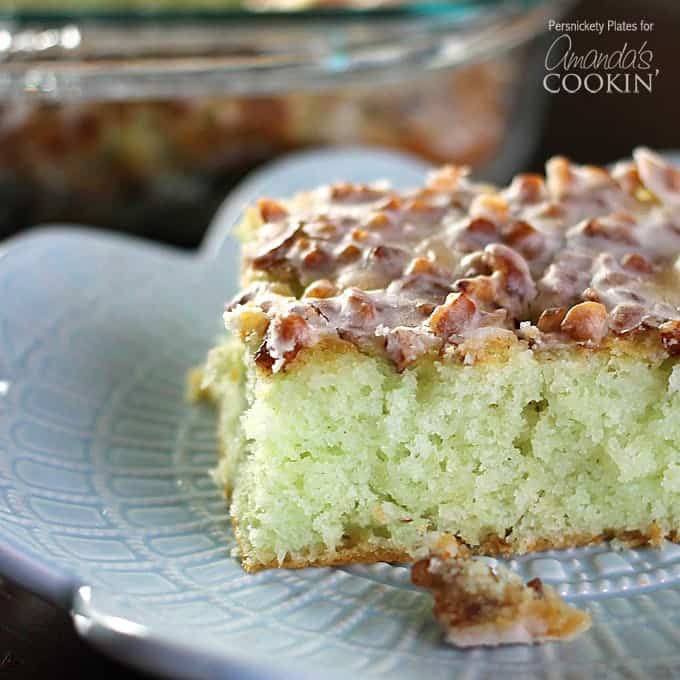 Pistachio Poke Cake
My mom is not much of a baker. She is amazing at many, many things, but baking is not one of them. However, she's been making this Pistachio Poke Cake for as long as I can remember and it turns out great every single time. I've been blogging for about seven years now and I don't know what has taken me so long to share this recipe. Every time she makes it she is asked for the recipe. I sent one with my husband to a gathering he attended and he came home with marriage proposals for me. It's that good.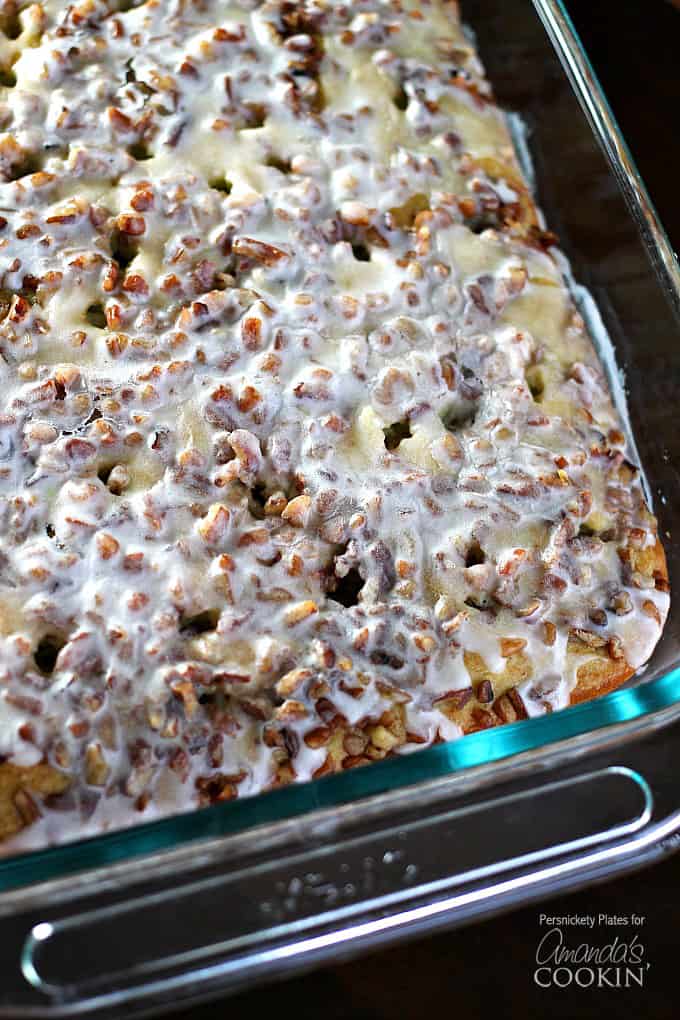 There are affiliate links in this post. That means if you buy something from that link, I will earn a small commission, but it won't cost you anything additional.
You will need:
1 box white cake mix
4 egg whites
3/4 cup vegetable oil
3/4 cup + 2 tablespoons water
1 (3.4 oz) package instant pistachio pudding
2.25 oz package of chopped pecans
2 cups powdered sugar
1/2 teaspoon vanilla
2 tablespoons melted butter
1/3 cup water
These tools will be handy:
I'm fairly new to poke cakes but they're so easy! I want to poke holes in more things. Letting the frosting drizzle down into the cake, on top of having pudding in the batter, leaves you with a super moist cake. The glaze recipe makes quite a bit. I know my mom typically halves it; I made it as written but didn't pour quite all of it over the cake. Let your sweet tooth guide you. The green tinge from the pistachio pudding would make it great for St. Patrick's Day but really, we make it all year round. Mother's Day is coming up quickly!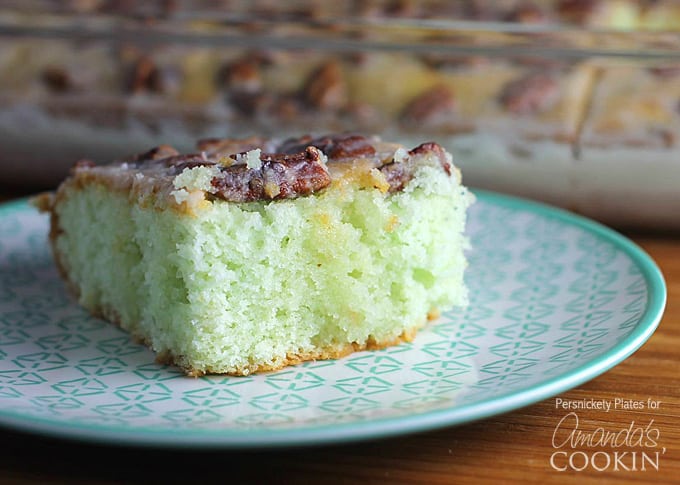 More Pistachio Recipes:
If you love pistachios, here are some other delicious desserts you might like!
If you liked this Pistachio Poke Cake you might want to try one of these tasty doctored cake mix recipes!