This post is in partnership with Warner Bros. Pictures. In case you haven't heard, Paddington 2 premieres in theaters January 12th! No matter where Paddington goes, he makes the world a brighter place. So we thought we'd make some fun Paddington inspired teddy bear toast to put a smile on your child's face and to get them excited for the upcoming sequel!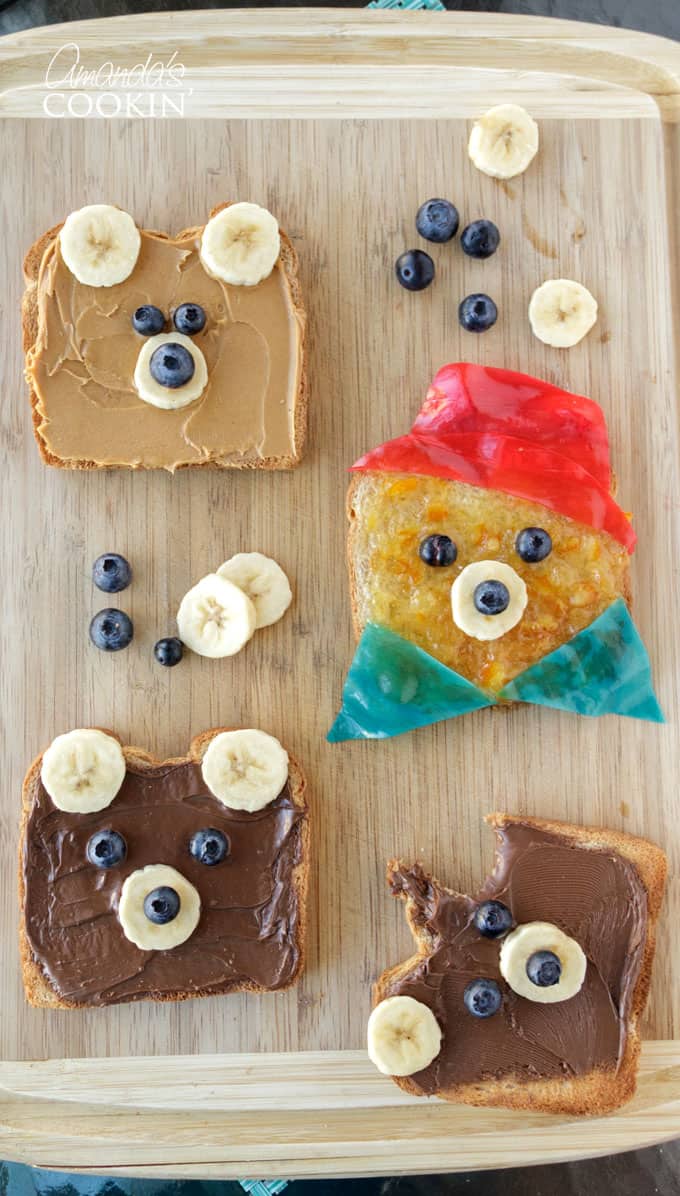 Paddington Bear Toast
Following one the most successful family hits of all time, "Paddington", comes a sequel everyone's bound to adore. Paddington, who loves marmalade and spreading joy all the way from Peru to London inspired this fun and easy teddy bear toast recipe!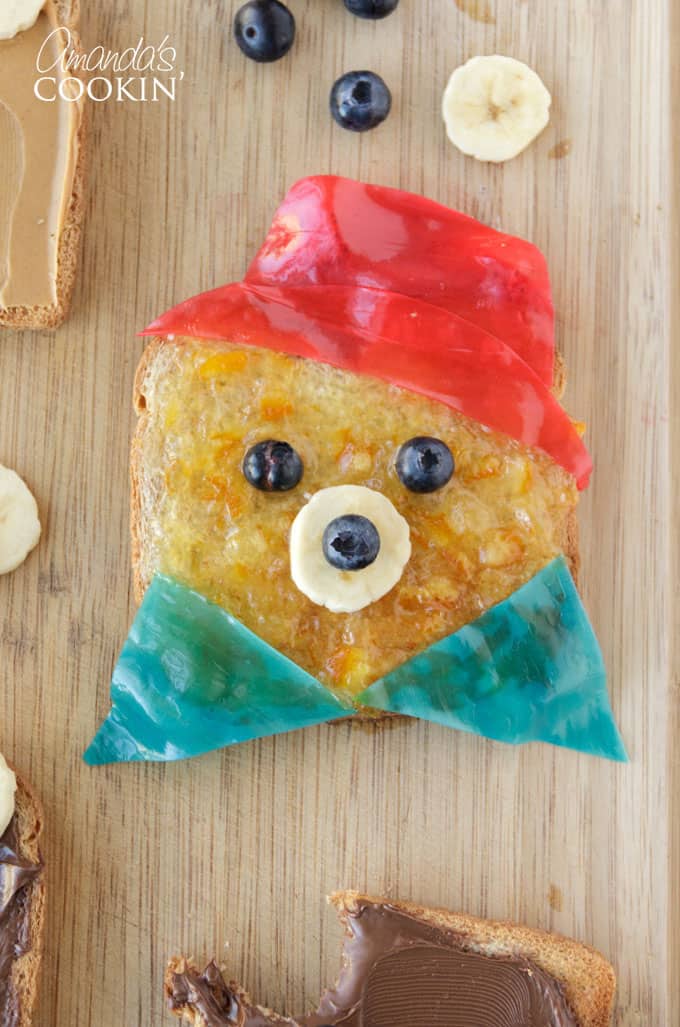 I mean, who can really resist an adorable teddy bear face? Then you combine that with toast, fruit and your choice of marmalade, chocolate hazelnut spread or peanut butter and you have yourself a cute little snack (did you ever think you'd be calling your snacks cute?!)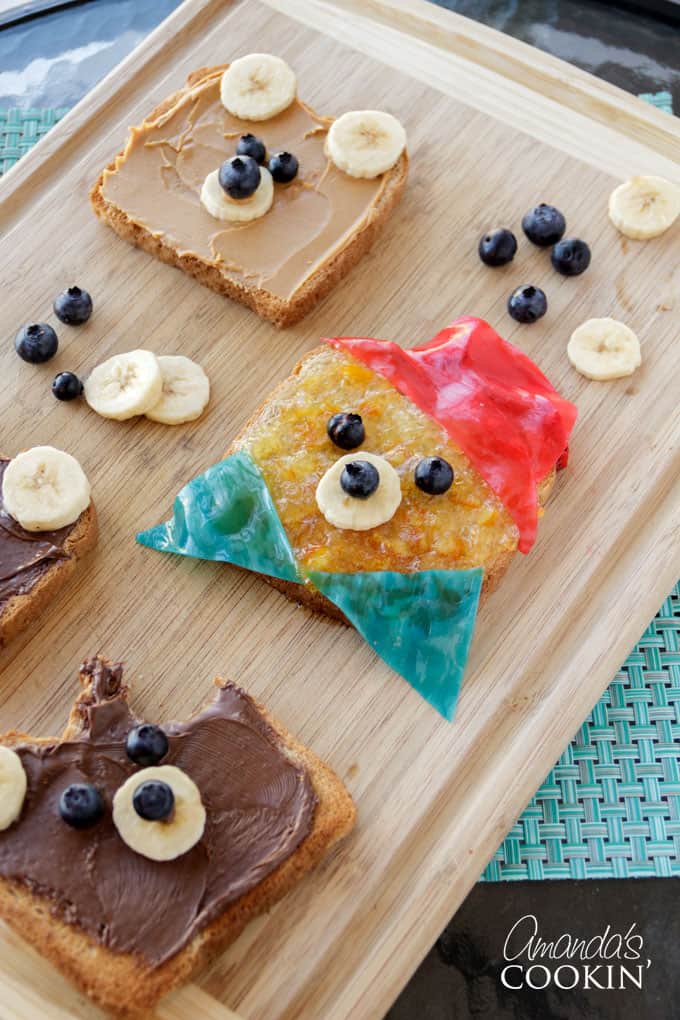 Making this bear toast doesn't require much time or skill which makes it the perfect food-craft to do with your kids!
If you don't have tickets to see Paddington 2 yet, you can grab them here! Don't hesitate, get them before they sell out in a theatre near you! Paddington is a family-favorite film, one that all ages can enjoy together.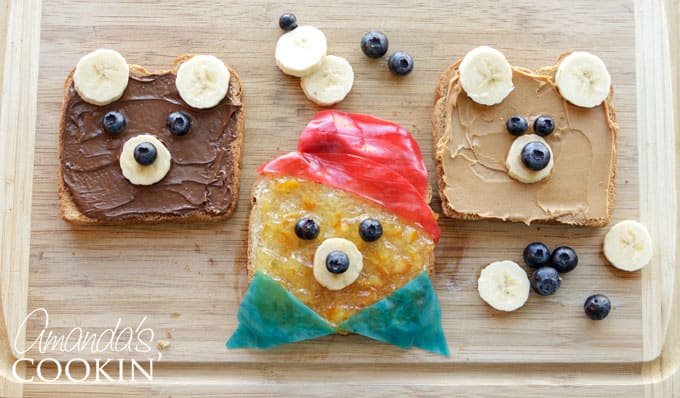 Be sure to watch the trailer below in anticipation of the heartwarming sequel!
Ingredients for Paddington Bear Toast
Bread of your choice (we used wheat)
Nutella, peanut butter and/or marmalade
Blueberries for the eyes and nose
Sliced bananas
Red and blue fruit roll-ups (optional) for Paddington's hat and collar- OR you can use sliced strawberries for the hat instead
Helpful Kitchen Tools
How to make Paddington Bear Toast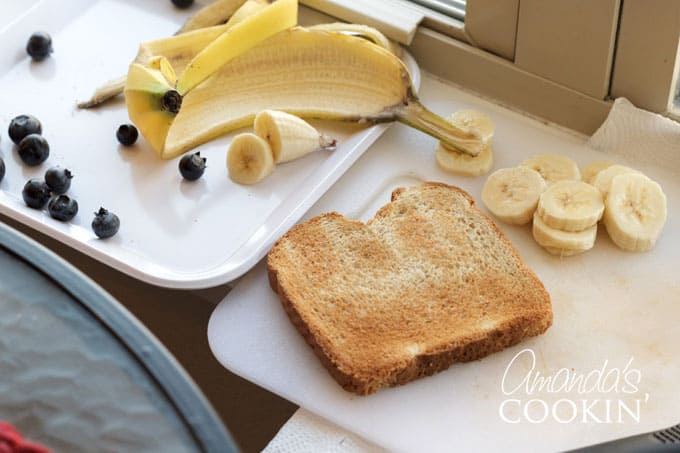 First, start by cutting banana slices and picking out blueberries of the same size. You want the blueberries to be close in size so the eyes are equal. You can use a larger blueberry for the nose!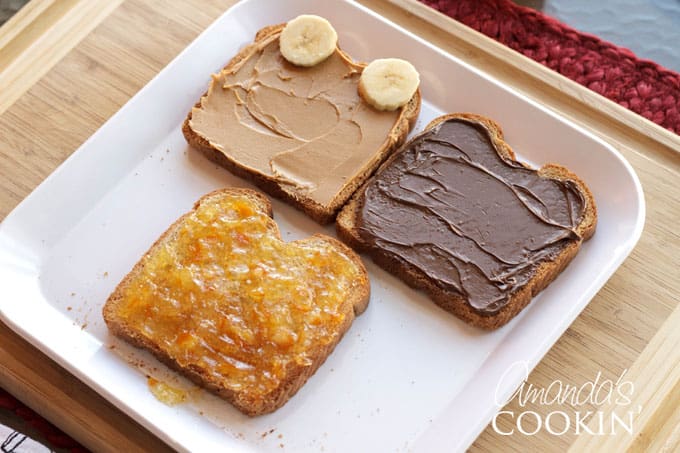 Toast your bread and spread either Nutella, peanut butter, or marmalade onto the toast while it's still warm.
After you put on your spread, add two banana slices to the top corners of the toast to act as the bear's ears (if you're making the Paddington inspired toast, you can skip putting on the banana slices for the ears). Then add a banana slice for the nose in the middle of the toast.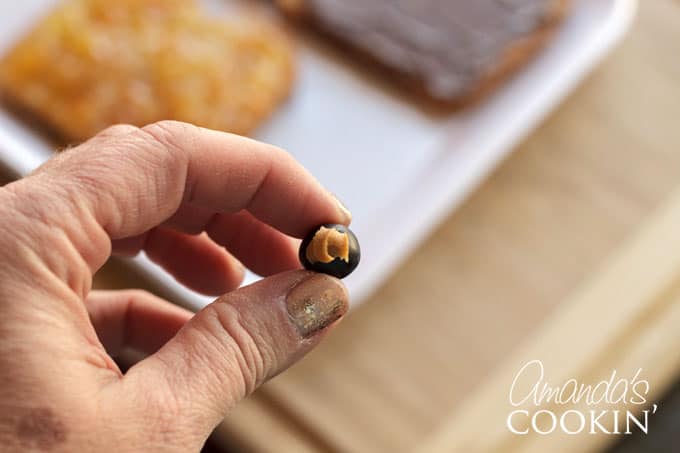 Take whichever spread you've chosen and add a small dollop onto the back of a blueberry, then place that onto the banana slice you are using for the nose. This keeps the blueberry from sliding off.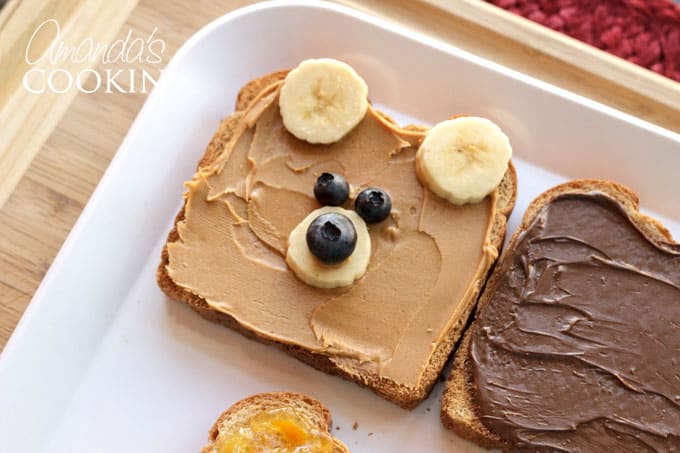 Add two blueberries for the eyes, however close or far apart as you'd like.
For the Paddington bear toast, flatten a red fruit roll-up by unrolling it.
HINT: You might want to try our healthy and easy Homemade Fruit Roll-Up recipe!
Have an adult take clean scissors and cut a curved/crescent shape out of the fruit roll up, also cut out a square/oval shape. This will make Paddington's hat.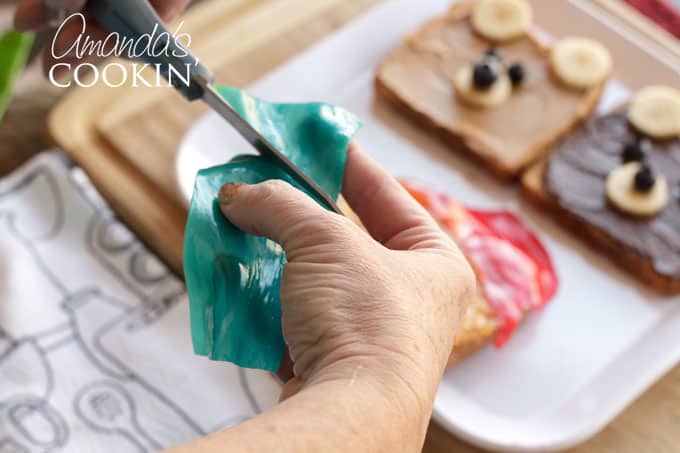 Then, roll flat a blue/green fruit roll-up and cut the green side off with clean scissors. Cut two triangles out of the blue roll-up for Paddington's jacket collar and place onto the toast!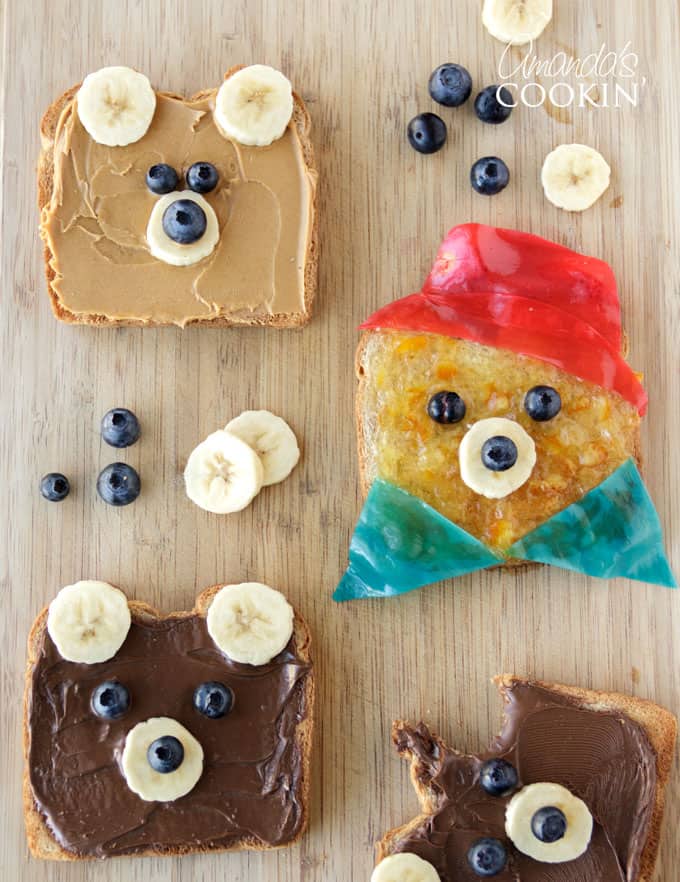 Kids will swoon over this Paddington inspired bear toast, and they will love helping make it as well! Can you think of a better way to eat your toast in the morning? For another fun character inspired treat, check out our Cookie Monster Freakshakes!
FOLLOW PADDINGTON 2 ON SOCIAL
Facebook | Twitter | Instagram | #Paddington2