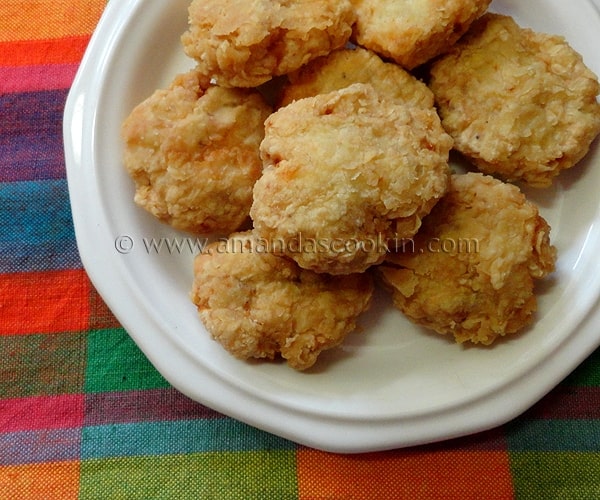 I have been meaning to make these chicken nuggets for quite a while. I've seen this recipe in several places around the net, so not sure who the genius was behind this wonderful McDonald's copycat, but these chicken nuggets are a new favorite. The best part is knowing exactly what's in these little chicken goodies and knowing there aren't any preservatives or mystery ingredients either.
To give you an idea of how these taste, my husband came in and grabbed one off the plate. After his first bite he made the "mmmm" sound and then exclaimed:
"Wow! These are REALLY good!" Then he took another bite and followed up with "You should be proud of yourself with these. These are really, REALLY good!"
With that, he piled some into a bowl and left me standing in the kitchen smiling. I originally found this recipe at Soup Belly, where she uses some dark and some white meat. I increased all the ingredients but basically kept the recipe the same.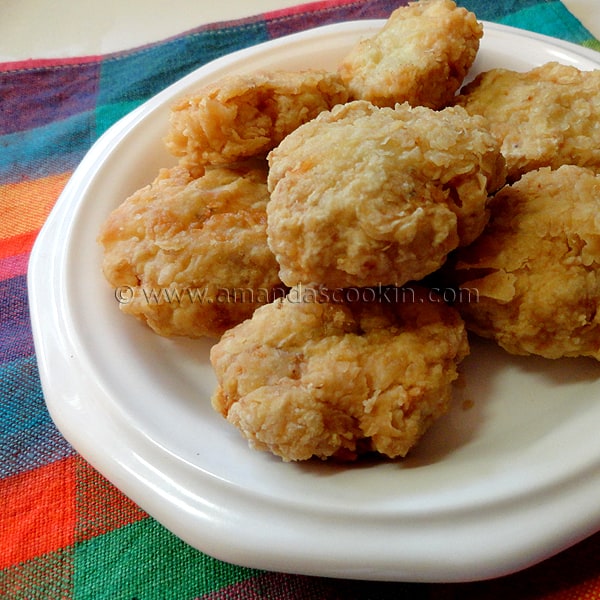 These nuggets don't have the exact same consistency as McDonald's, they seem a little denser, or maybe it's more compact. But the flavor is fabulous and they are actually pretty darn fun to make too. So are you ready to get started?
The chicken is raw, not cooked.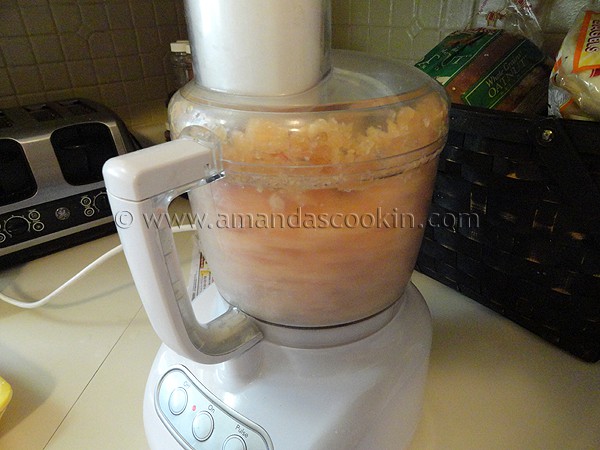 First you're going to cut some boneless chicken breasts into cubes, then run them through the food processor.
NOTE: The food processor pictured above is a cheap $70 model. It lasted me less than a year.
The bowl (with the handle) broke three times – I had to order it from the manufacturer each time. By the time I got done paying for replacement bowls I could have bought a bigger, better machine.
So I got a Cuisinart 12-cup food processor
that I absolutely LOVE. It's pictured at the right. Works fantastic and it's easy to clean. Only wish I had done it sooner! These chicken nuggets will become one of your favorite food processor recipes!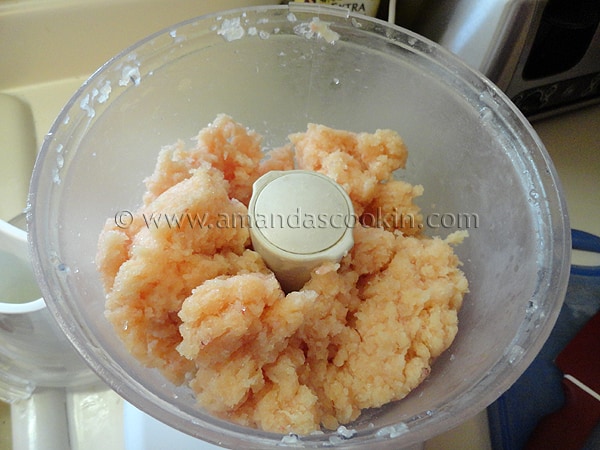 Here's what it looks like when it's done.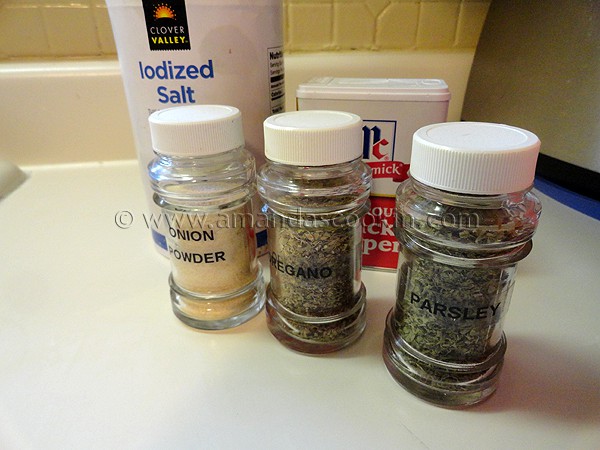 Mix together the salt, pepper, onion powder, oregano and parsley.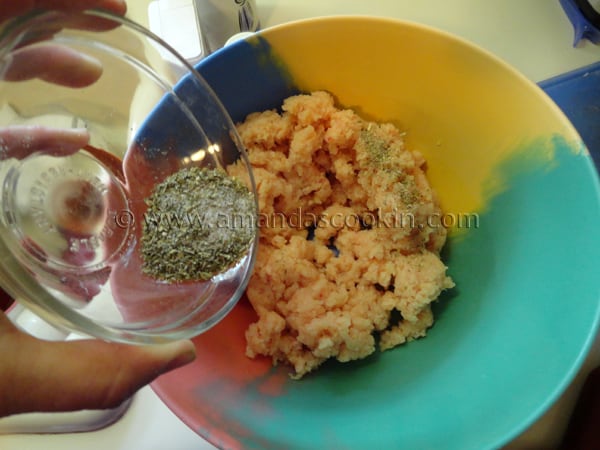 Sprinkle it over the ground up chicken in a bowl and mix it all up.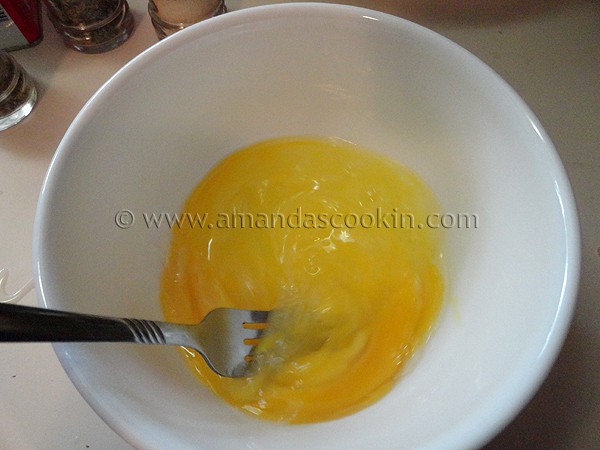 Whisk the eggs in a bowl.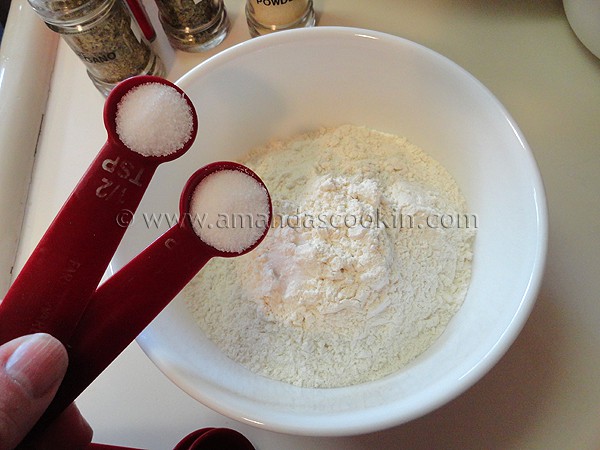 Mix the flour and salt in another bowl.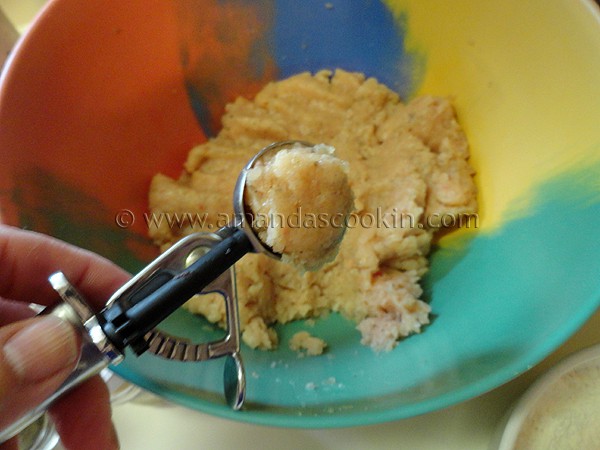 Use a cookie scoop to measure out chicken balls. Giggle.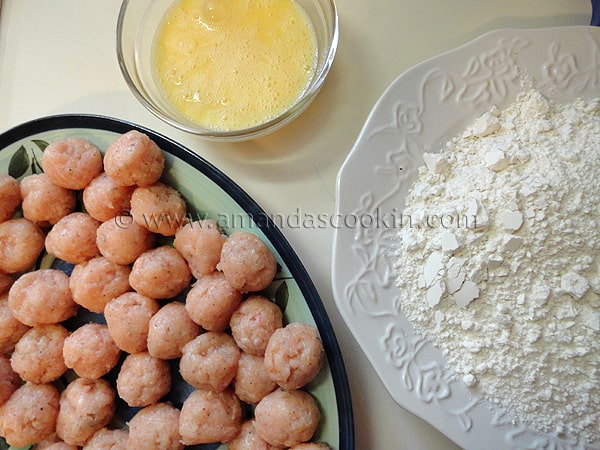 Roll the balls smooth and get everything together. You'll need your bowl of whisked eggs, your bowl of flour mixture, the chicken balls and an empty plate.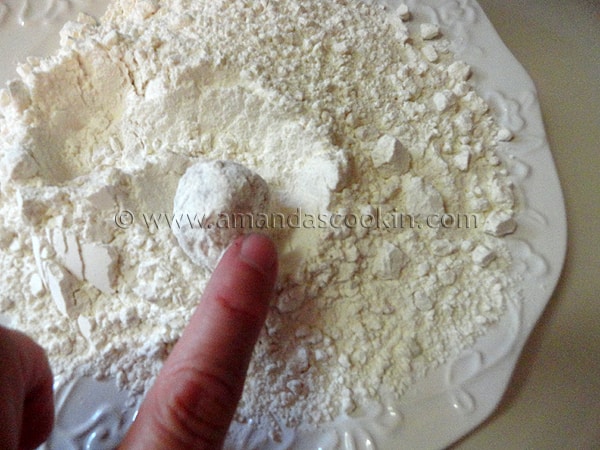 First roll a chicken ball in flour.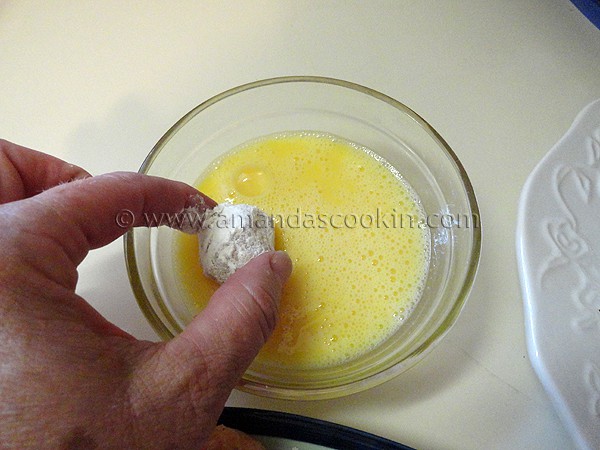 Coat the floured ball with egg.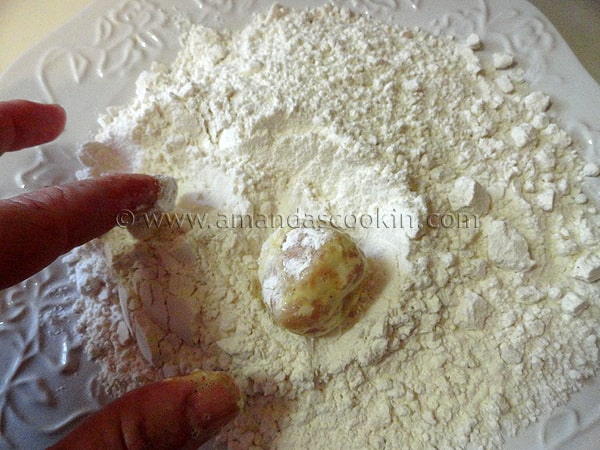 Coat it in flour again. I found that the best way to do this was to actually use one hand for the egg and the other hand for the flour so that the flour doesn't end up clumping all over your egg-y wet fingers.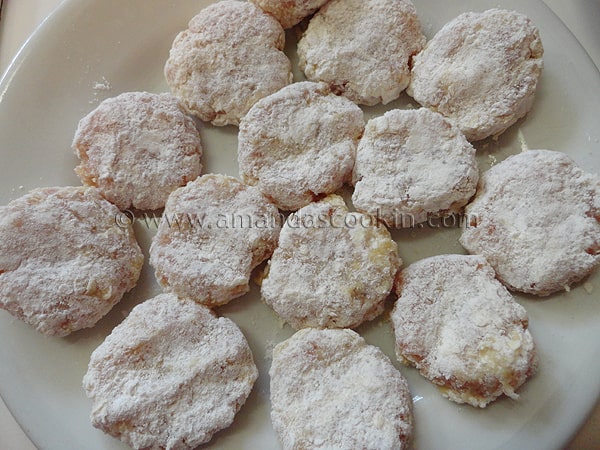 Then place the flour chicken ball on a plate and gently flatten it with your fingers.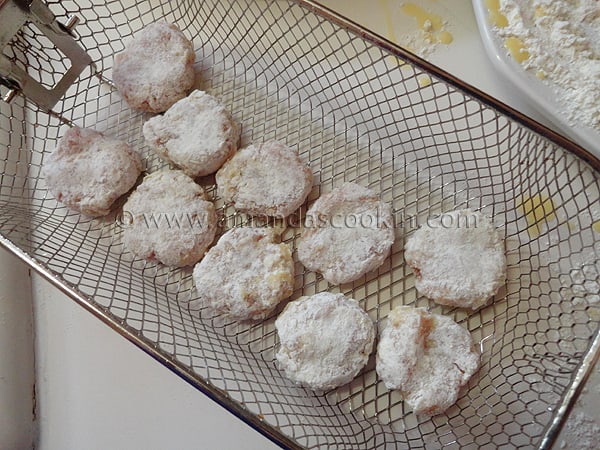 I used my fryer set at 365F, but you can use a cast iron Dutch oven or even a heavy bottomed sauce pan too.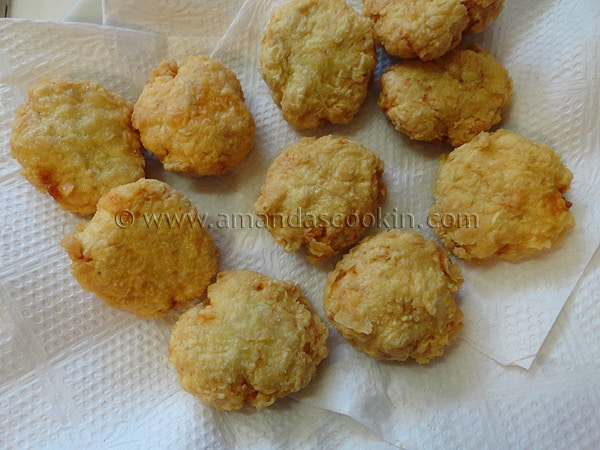 In my fryer it took about 7.5 minutes, I flipped them over halfway through. Drain them on paper towels.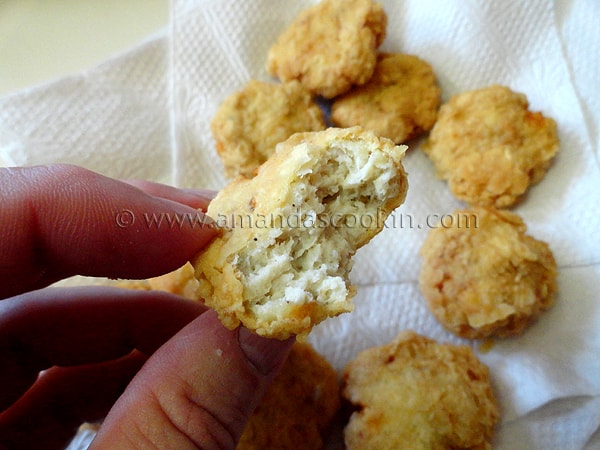 Take a bite.