Need a Healthy Vegetable Soup to warm your bones this winter? This hearty soup with quinoa and chickpeas has you covered (and takes just under 30 minutes to make!)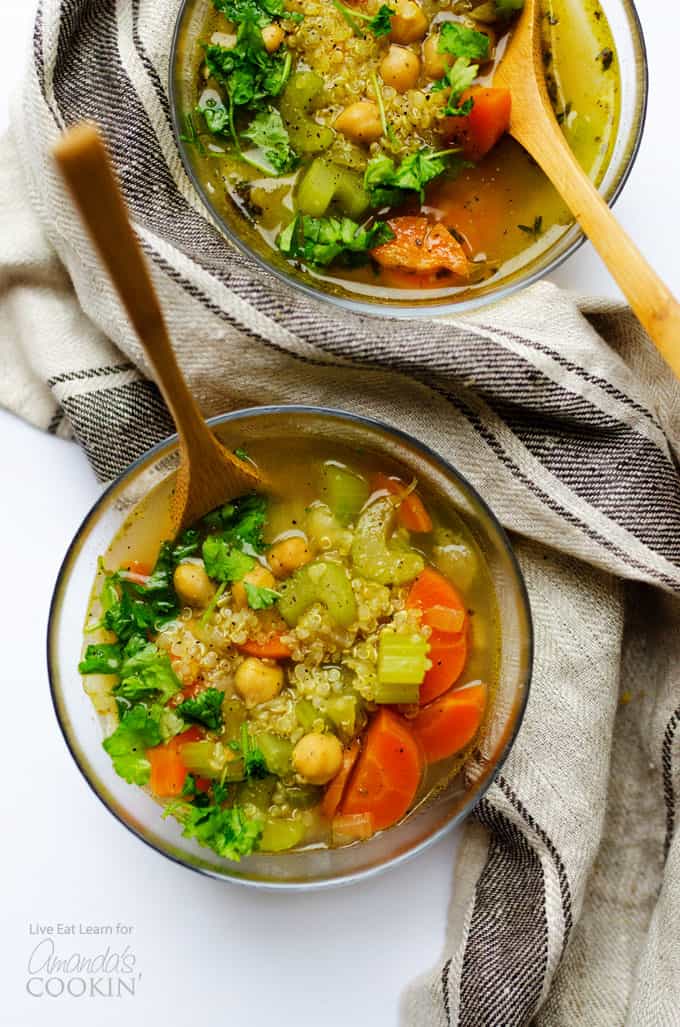 Healthy Vegetable Soup
Truth time: I used to hate soup. Okay, hate may be a strong word. But soup just did not appeal to me growing up. It wasn't until I started learning to cook (and needing to create dinners on a tight schedule) that I learned the beauty that is soup.
Why? Well for starters, they're almost impossible to mess up. Throw everything in a pot, heat it up, boom soup.
Flavors not right? You can adjust them! Don't have a certain ingredient? Substitute it! They're flexible and forgiving and have won a special place in my heart, especially in these cold weather months.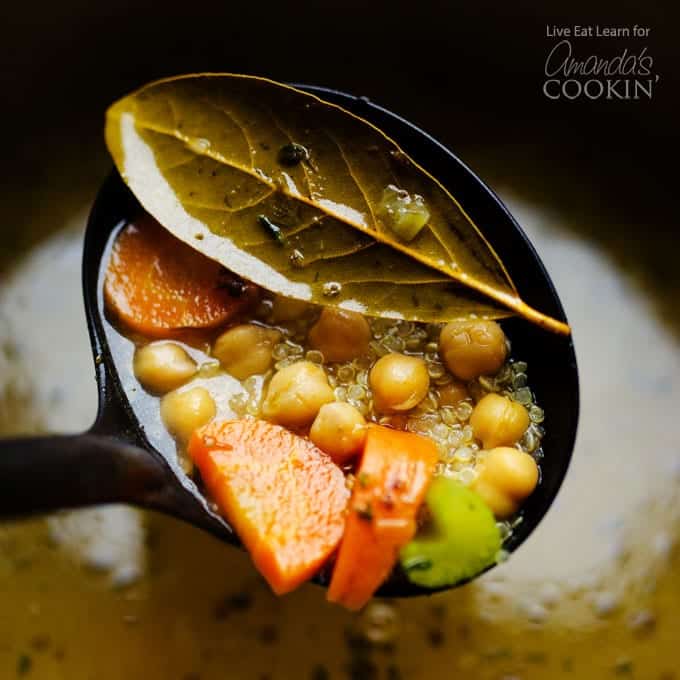 To make this Healthy Vegetable Soup you'll need:
2 Tbsp olive oil
1 yellow onion, chopped
2 carrots, chopped
3 stalks celery, chopped
4 cloves garlic, minced
12 cups vegetable broth
1 tsp fresh thyme
1/2 tsp dried oregano
2 bay leaves
1 cup dried quinoa
2 cans chickpeas
1/2 cup chopped parsley
Kitchen tools you may find useful: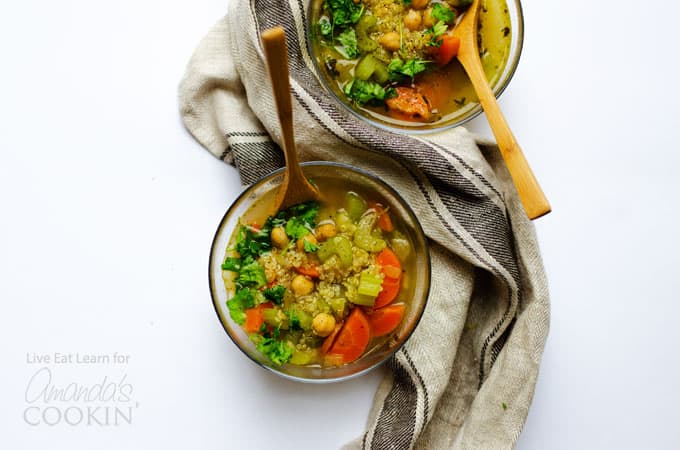 To make this soup we'll start with a flavorful base of onions, garlic, carrot, and celery. Let those cook until soft, then add in vegetable (or chicken) broth and some herbs.
Bring it to a boil then add in the quinoa, cooking until the quinoa is done. Then just throw in some chickpeas and chopped parsley and serve! It's that easy (and SO delicious).
Get ready to throw this healthy vegetable soup recipe into your bookmarks page, it'll become a family favorite in no time just like this Italian Sausage Tomato Orzo Soup or our Crockpot White Chicken Chili. All of which are perfect for a chilly winter day!