Have you been looking for the perfect, seasonal recipe that comes together in 30 minutes? Pan-Seared Gnocchi with Shaved Asparagus and Snap Peas is a light, elegant dish that's loaded with spring vegetables, but won't weigh you down.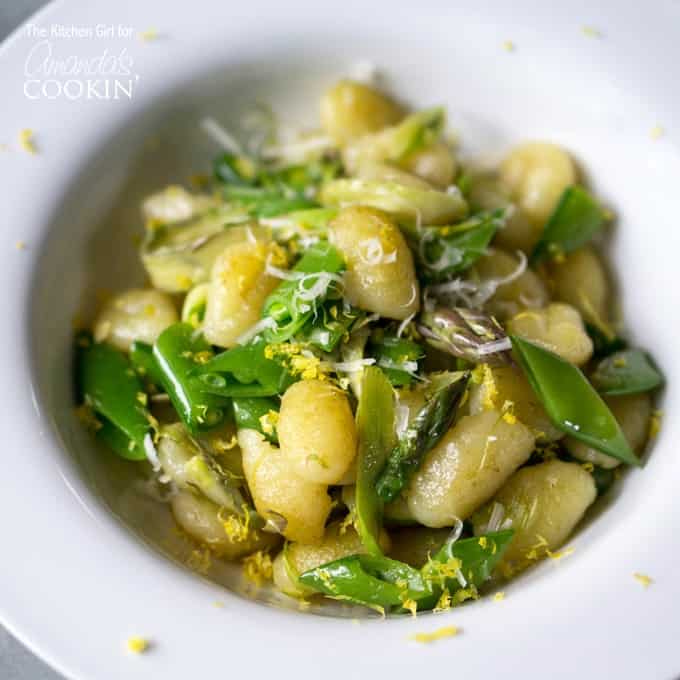 Pan-Seared Gnocchi with Shaved Asparagus and Snap Peas
Asparagus and snap peas are to spring as tomatoes are to summer. When paired in a dish like this, you know the season has arrived. For this recipe, the asparagus is shaved with a sturdy vegetable peeler, and the snap peas are chopped. These techniques offer a unique, delightful texture that makes these vegetables very easy to cook, serve, and eat. Know what else is convenient about this recipe? Packaged gnocchi. Now, I always love the homemade kind, but I'm not looking to go the distance on a busy weeknight. Save that for my favorite Italian restaurant. So, to satisfy my gnocchi cravings and spare my wallet and my time, I get this job done in a cool, 30 minutes…and you can too.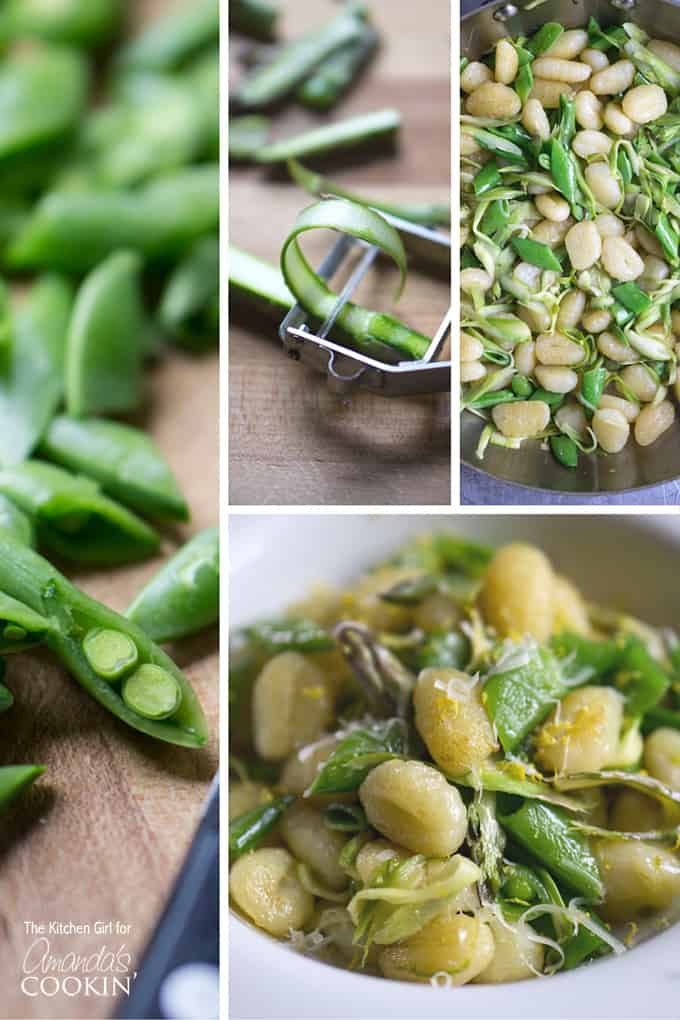 There are affiliate links in this post. That means if you buy something from that link, I will earn a small commission, but it won't cost you anything additional.
Ingredients you will need
6 cups water
1-16oz package prepared gnocchi
1/4 lb fresh snap peas
1/4 lb fresh asparagus
1-2 tablespoons olive oil
Coarse salt and pepper
1-2 tablespoons unsalted butter, cubed
1/4 cup shredded parmesan cheese
1 Lemon, zested and quartered
Tools I use for this recipe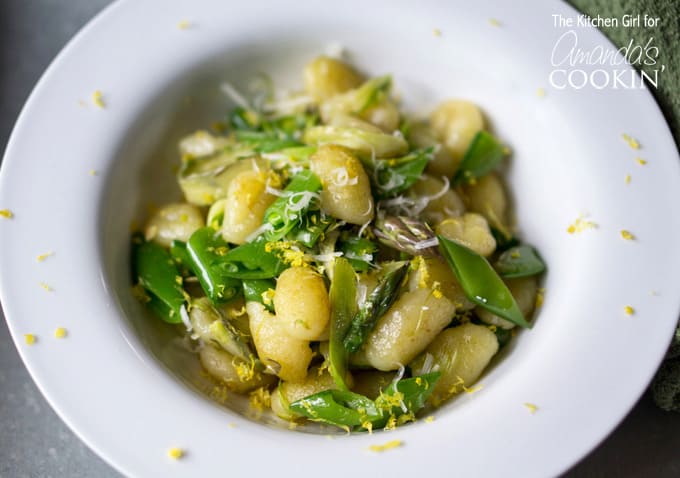 A couple tips about this dish.
Gnocchi, when boiling, can be ready in 3 minutes, so be ready to get those babies into the skillet (see recipe details).
Also, this dish is finished in a light, butter sauce, so it's best served immediately after it's made.
Lastly, if you find yourself with leftovers on this dish, be sure to add a little olive oil or butter when reheating…and I recommend doing this in a skillet. Cheers!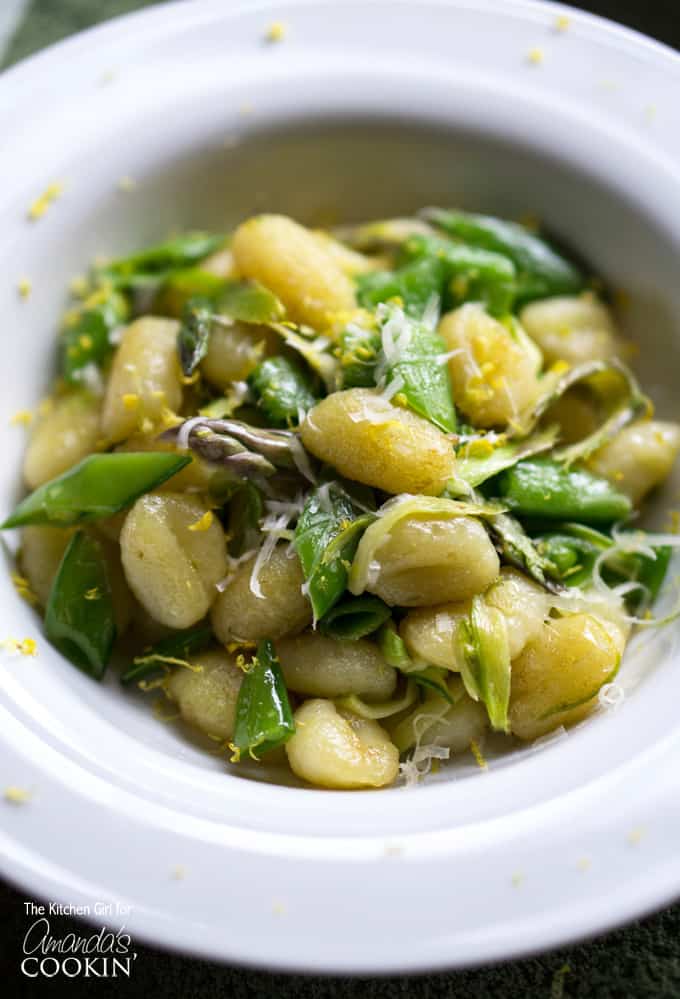 Another favorite of mine is this one pot italian pasta which is loaded with fresh vegetables! It's absolutely delicious and I highly recommend you giving it a try.
Here are some other dinner ideas for you!
This Rotini, Peas and Cheese is a simple but very satisfying dish. It's full a flavor, and much of that flavor comes from the bacon and the Dijon mustard. It's a great dish for a weeknight.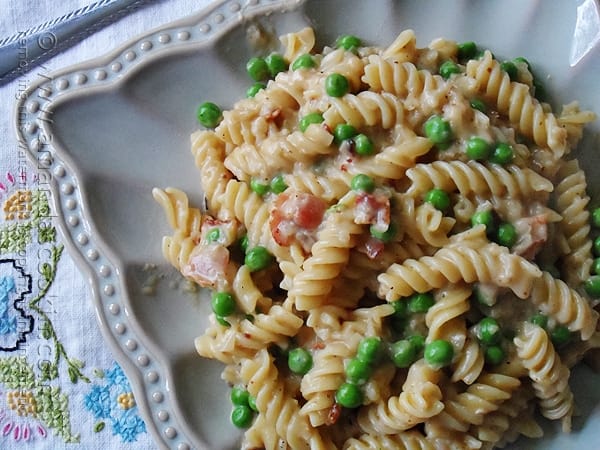 This positively delicious pasta dish is made with Mezzi Rigatoni, which is basically the same as regular Rigatoni, but the noodles are shorter. Fennel and coriander add the complex flavor profile of this Spiced Chicken with Mezzi Rigatoni. It's a favorite on this blog!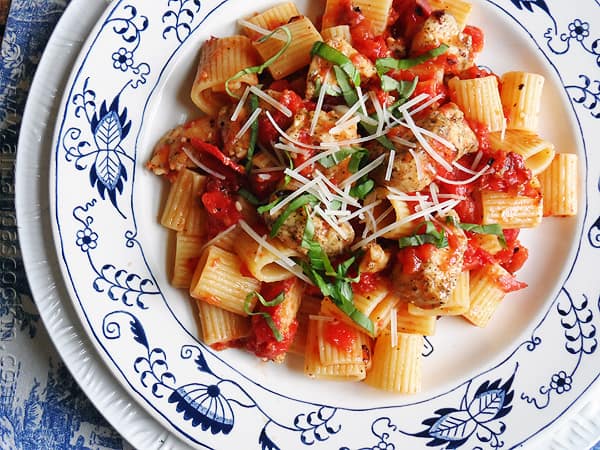 If you're a pesto lover, this Sun Dried Tomato Pesto is a must try! Great on your favorite pasta, but also as a sandwich spread, mix it with cream cheese for your morning bagel, or thin it out with additional olive oil for a great salad dressing!