French Toast Casserole is made with 2 crusty French baguette loaves, and has all the delicious flavor and spices of classic French toast just in casserole form to feed a crowd!  Assemble this baked dish the night before and toss it in the oven in the morning for a delicious breakfast!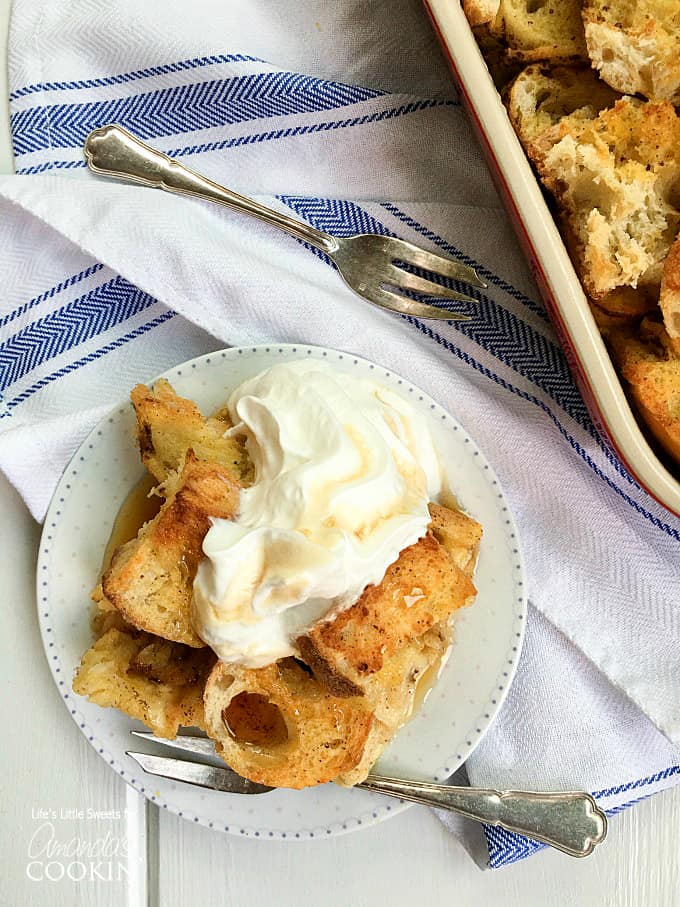 French Toast Casserole
Hi, it's Sara from Life's Little Sweets again!  Doing the easy prep work ahead of time has delicious benefits when it comes to this French Toast Casserole.  Using French baguette bread brings the casserole together nicely and gives it a hearty texture.
If you want to make the bread from scratch, my No-Knead Bread works well and I would suggest making 2 round loaves just to make sure you have enough to fill the 13″ x 9″ pan and you might have some bread leftover for another recipe.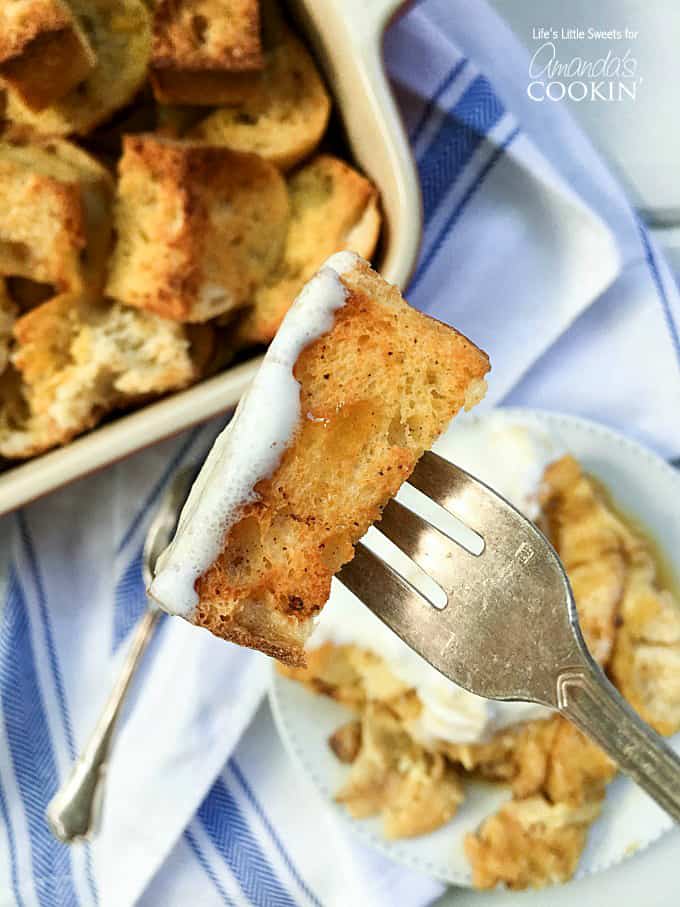 Your house will smell amazing with this French Toast Casserole baking in the oven! It's perfect for holidays, especially Thanksgiving and Christmas when you have a house full of guests.
There are affiliate links in this post. That means if you buy something from that link, I will earn a small commission, but it won't cost you anything additional.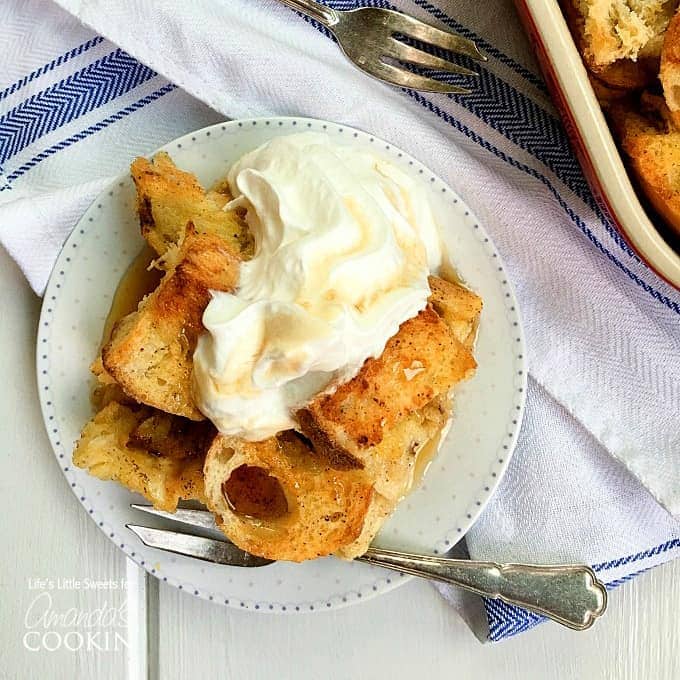 Ingredients for French Toast Casserole
2 french baguettes, 1″ slices, then cut in half-moon shapes (using loaves about 19″ x 2-1/2″), you want enough til fill a 13″ x 9″ pan with 2 layers
8 large eggs
3 cups whole milk
3/4 cup granulated white sugar
1 teaspoon vanilla extract
1 teaspoon cinnamon
1/4 teaspoon nutmeg
pinch of salt
2-5 tablespoons unsalted butter
maple syrup for serving
Vanilla Whipped Cream for serving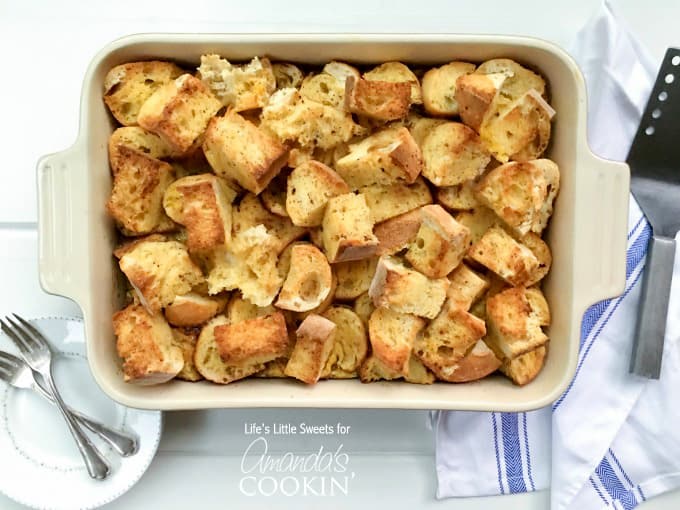 Tools Needed for French Toast Casserole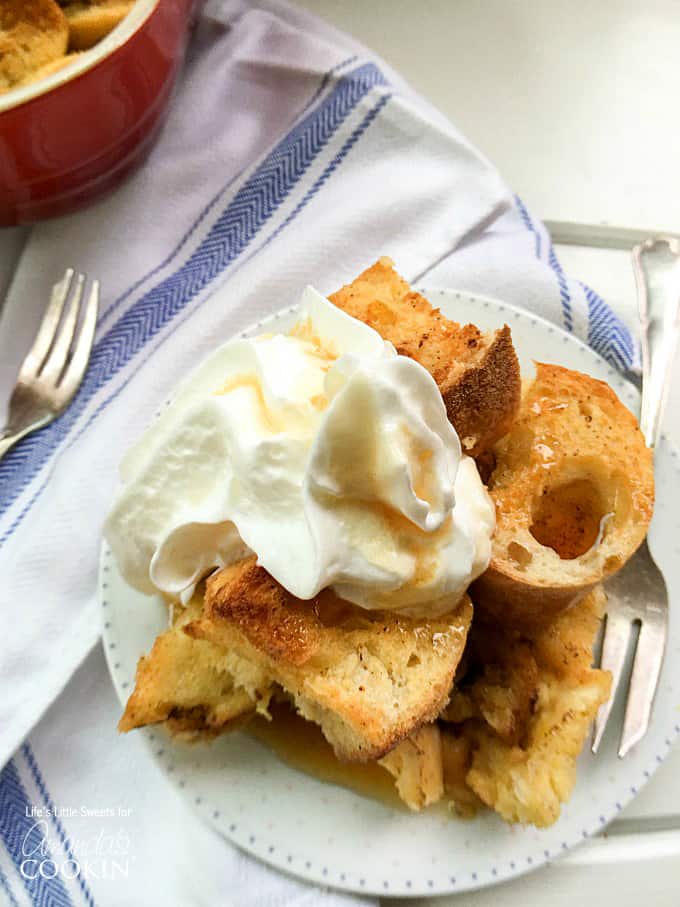 This French Toast Casserole tastes great generously topped with Vanilla Whipped Cream and maple syrup.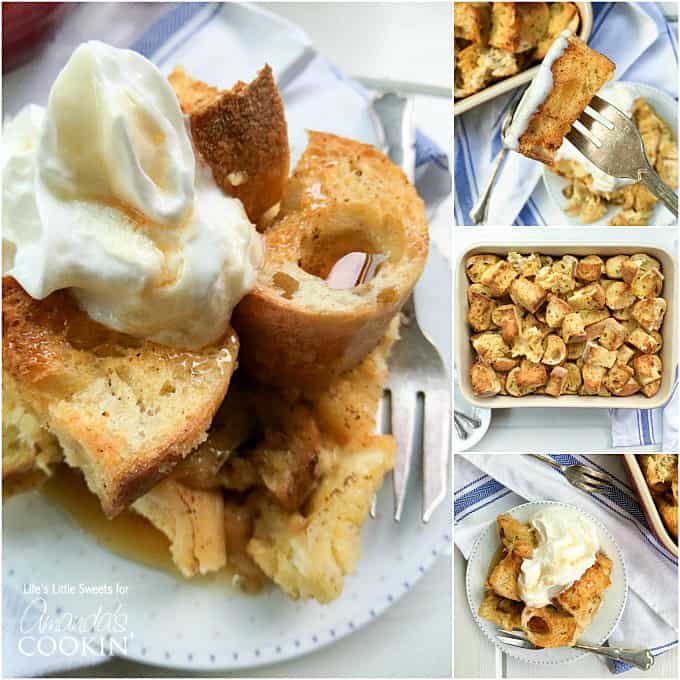 I hope you enjoy this French Toast Casserole, it is so good when it is shared with a group of people :)
SCROLL DOWN FOR THE PRINTABLE VERSION OF THIS RECIPE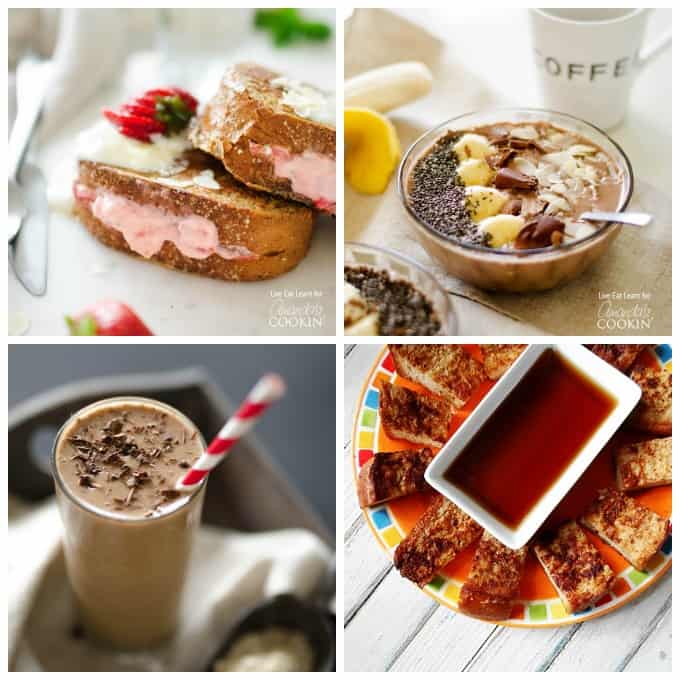 MORE BREAKFAST IDEAS YOU MIGHT LIKE:
This recipe takes inspiration from
The Food Network
.