Do you have a foodie on your holiday list this year? We've compiled a foodie gift guide just for you. Whether you're making a gift basket full of fun kitchen items for the baker in your life, or just looking for a good idea for those who love spending time in the kitchen, we've got it all!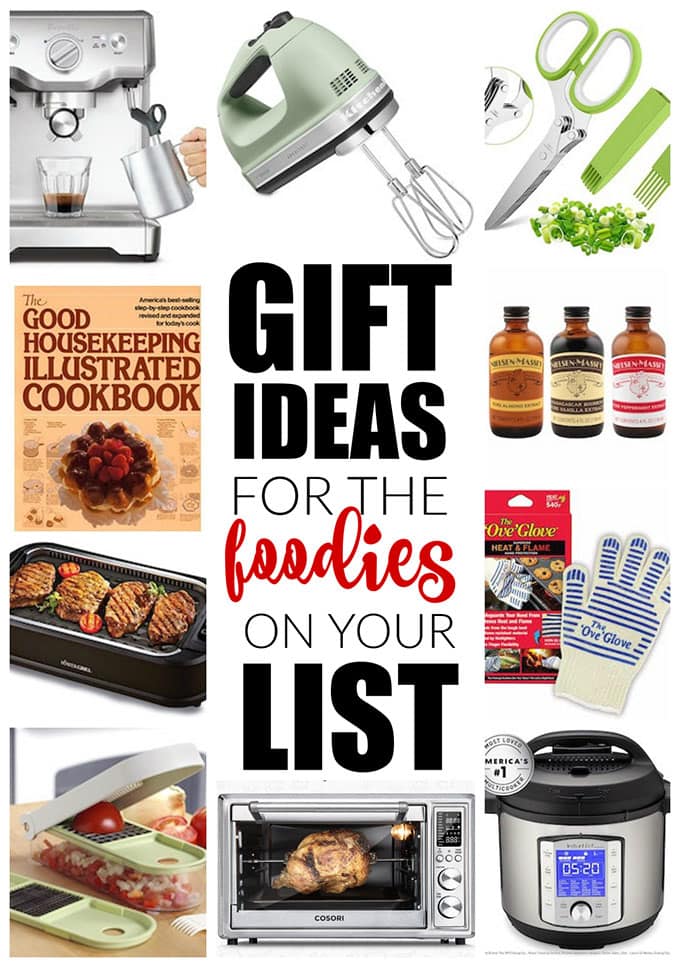 Foodie Gift Guide
There's something truly special about the holidays. I'm sure everyone can agree! This is the time that everyone gets out their baking gear to make festive treats for parties, gifts for neighbors, and just because. Check out our list below for some of our favorite kitchen tools bakers and cooks will love!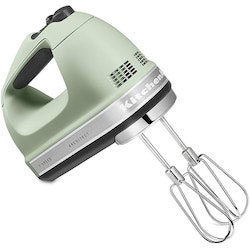 Another must-have for bakers is a hand mixer. While we certainly love our stand mixer, sometimes bringing out the bulky items isn't always the easiest.  This bad boy gradually increases in speed so you don't get your ingredients all over the place. Which is always a bonus! Pair this hand mixer with some cookie sheets, a cookie scoop, and an Ove Glove for a cute gift basket idea.
These extracts from Nielsen-Massey Vanillas are the perfect gift for anyone who loves to bake. The Madagascar Bourbon Pure Vanilla Extract is great for everyday baking and can be used in a wide range of recipes (it's our favorite!). Their Pure Almond Extract is great for cherry desserts, and their Pure Peppermint Extract pairs beautifully with holiday recipes. 'Tis the season for baking! You really can't go wrong with Nielsen-Massey's extracts. They add an amazing flavor profile to your holiday baked goods, which makes the Bundle even more enticing for the bakers on your list!
You can also find Nielsen-Massey's Holiday Flavors Bundle on Amazon in two different sizes. Be sure to order by December 20th to receive your Holiday Flavors Bundle in time for Christmas!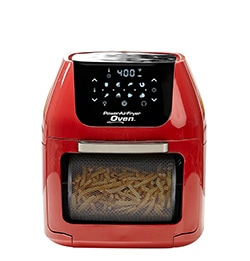 Fried food= lots of calories. But not with an air fryer! No oil or butter is required here. Enjoy your favorite fried foods without the guilt!
Now here's a staple item. These aren't just potholders my friends, these Ove Gloves make taking things out of the oven so much more accessible. They provide excellent heat protection AND fit around your fingers like a glove would, making it easier to get a good grip on hot items.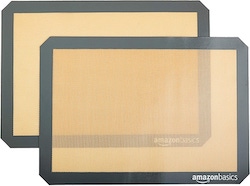 Forget the days of parchment paper or sticky oils and sprays. These baking mats are great for the environmentally conscious baker. They're reusable, made from food-grade silicone, and make baking and clean up a breeze.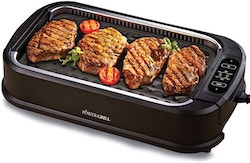 This electric interchangeable grill and griddle combo serves up a tasty meal without the hassle of firing up the charcoal or propane grill outdoors. Enjoy grilling indoors without the smoke and not having to worry about the rain or snow interfering! Now that's what we call convenience.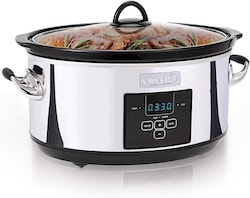 Clearly, we can't go without mentioning the Crock-Pot. There are tons of different ways you can use a crockpot. Crockpot dinners, breakfast, side dishes, and even slow cooker desserts! These handy devices are great for busy people who like the dump-and-go aspect of slow cookers.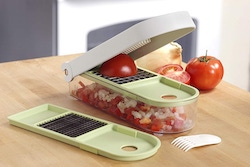 The chop wizard makes dicing and chopping fruits and veggies trouble-free. There's nothing bakers and cooks love more than saving time on tedious things like chopping fruits and veggies. I can't tell you how often we use this chopper in our everyday lives, especially when it comes to making salsa!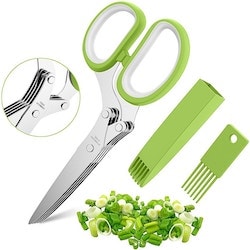 Chopping fresh herbs isn't the easiest task. I use these herb scissors any time I'm using fresh herbs, it snips without tearing the herb and helps retain the flavor. We use them for all types of recipes, like our Chili Lime Shrimp and Avocado Toast. Believe me when I tell you these scissors are a staple item in my kitchen, and we think the foodie on your list will love them as well.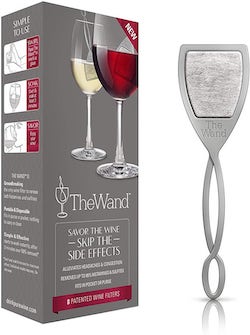 Now here's a unique idea! You can say goodbye to wine hangovers with this wand filter/aerator that purifies your glass of wine in just 3 minutes. It also restores opened wine bottles to its natural state. It works to eliminate the histamines and sulfites that cause wine allergies without altering the flavor of your beloved reds and whites. This makes the best gift for wine lovers and hangovers haters!
The instant pot was one of the most popular gift-giving ideas last year, and it's still a popular choice this year! The Instant Pot cooks your meal up to 70% faster than normal. There are loads of fantastic instant pot dinner ideas floating around the web – for good reason! This is a great idea for those on a time crunch, just like the Crock-Pot. It's available in 8 qt, 6 qt, and 3 qt.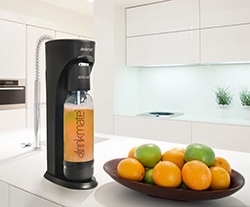 For the carbonation fans, you'll be glad to know that this Drinkmate machine can turn anything into a carbonated beverage! Water, juices, iced tea, coffee, wine, cocktails, mocktails, and even flat soda or beer can be transformed.
The Wholesome Yum Easy Keto Cookbook is awesome for those following the Keto diet and are looking for simple yet delicious recipes to keep them going! Plus, each recipe requires 10 ingredients or less. Does it get any better than that?
Many times those who follow the Keto diet (or want to try it out) are afraid that there aren't many dessert options. Think again,  The Ultimate Guide to Keto Baking shows you that your sweet tooth doesn't have to suffer! Pair these two cookbooks together as a gift for your low-carb friend or loved one.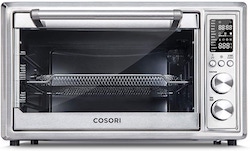 Have you heard of an air fryer toaster oven? It's a handy 2 in 1 you probably wouldn't have thought of. Enjoy the 12 different settings this cool appliance has to offer. From air frying to toasting, dehydrating, and a rotisserie option, it has it all!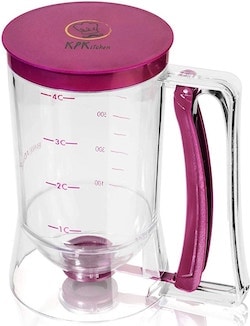 This batter dispenser is super handy.
Its clever design dispenses the perfect amount of batter giving you just the right portion whether you're using it for cupcakes, pancakes, muffins, or other baked goods.

One of the most delicious diet plans out there! This Mediterranean cookbook includes 300 easy recipes to get you started or to keep you going! If you know someone who is interested or has done the Mediterranean diet plan, this is the cookbook for them.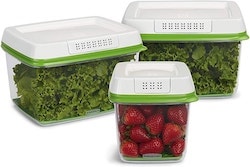 Produce saver containers work to preserve your fresh produce by locking out the moisture in your refrigerator. Your foodie friend can say goodbye to spoiled produce! Pair this gift with the herb scissors and chop wizard for some extra gift-giving pazazz.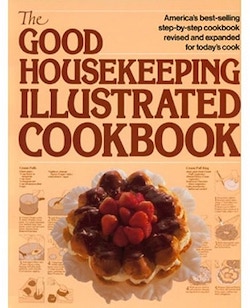 This cookbook is tried and true. It houses tons of amazing recipes for the novice and experienced cook. With recipes like this deep-dish peach pie, strawberry shortcake, homemade peanut brittle, (makes a great holiday gift as well!) and the all-time classic thumbprint cookies, how could a baker NOT want a copy of this classic cookbook?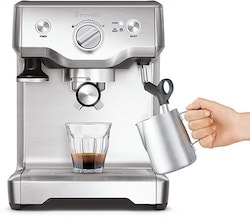 Do they love a good cup of joe? This Breville Espresso Machine will be a grand gift. It's easy to use for beginners and makes impressive americanos and lattes. It also makes cappuccinos and iced coffee! If you're looking to go big on a gift this year, this espresso machine will not disappoint.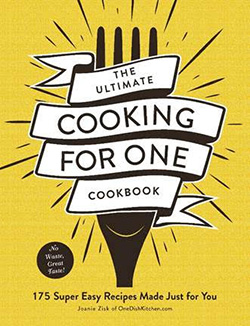 Cooking for one? This cookbook has 175 single-serve recipes! Awesome for those that are looking to solo cook. Whether the recipient of this cookbook is a college student, single, or just looking to try new recipes on their own, they can see how you can cook for one while cutting down on food waste and leftovers. Release date: 12/3/19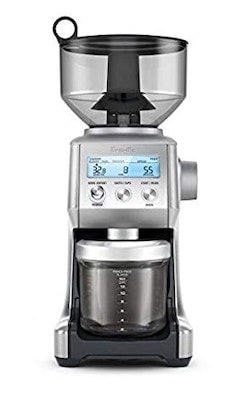 Another awesome idea for coffee fans is this bean grinder by Breville. With 60 settings it'll take the flavor of your beans to a whole new level. Pairs perfectly with the Breville Espresso Machine listed above!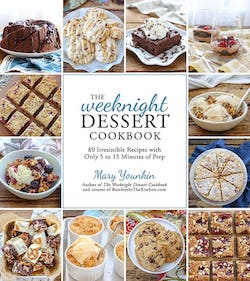 This one is for the bakers – You'll have a hard time choosing from the 80 tantalizing dessert recipes in this cookbook. These recipes require a small amount of prep, and pack a SWEET punch!
From handy gadgets to kitchen staples, we hope our foodie gift guide helped you choose the best gift this year!
Kristen is the editorial manager for both Amanda's Cookin' and Crafts by Amanda and the daughter of the founder, Amanda Formaro. She is getting wildly creative with food and enjoys being in the kitchen and learning new things!
Latest posts by Kristen Rittmer (see all)