I don't know about you, but I love graham crackers slathered in peanut butter. They make a really great snack and satisfy a sweet craving quickly. I also love those chocolate dipped graham crackers you get at Starbucks. So when a friend of mine mentioned combining all that wonderfulness into these homemade candy bars I was sold. This candy is very easy to make and kids and adults alike will love them!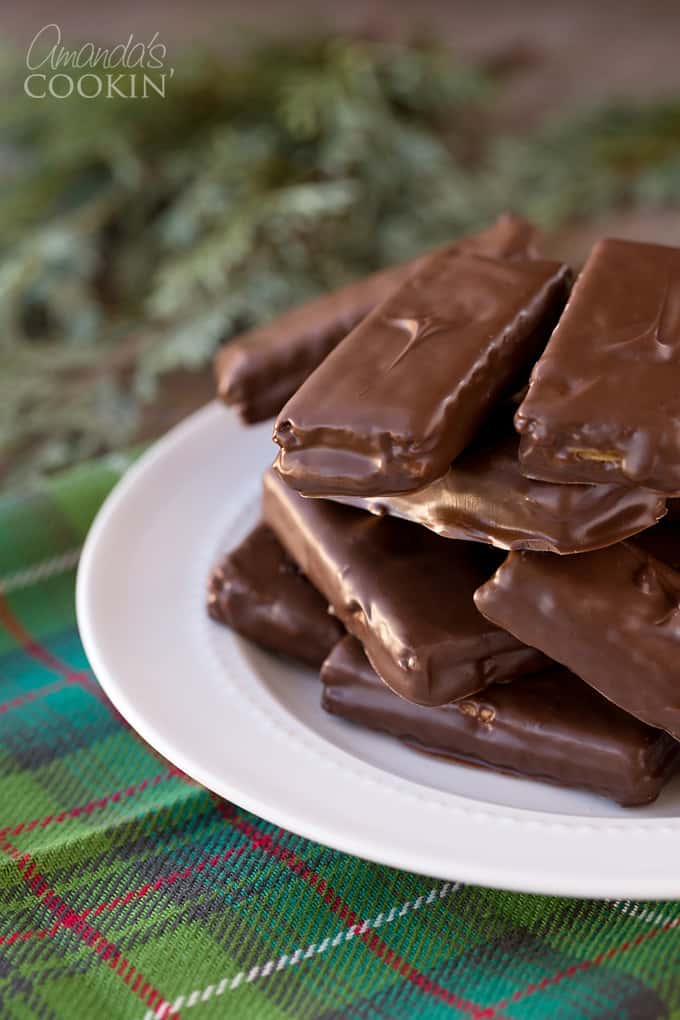 homemade candy bars
My kids loved these, but my 13 year old was infatuated. That child is now 19 years old and still loves these homemade candy bars! He's crazy for anything with chocolate and peanut butter.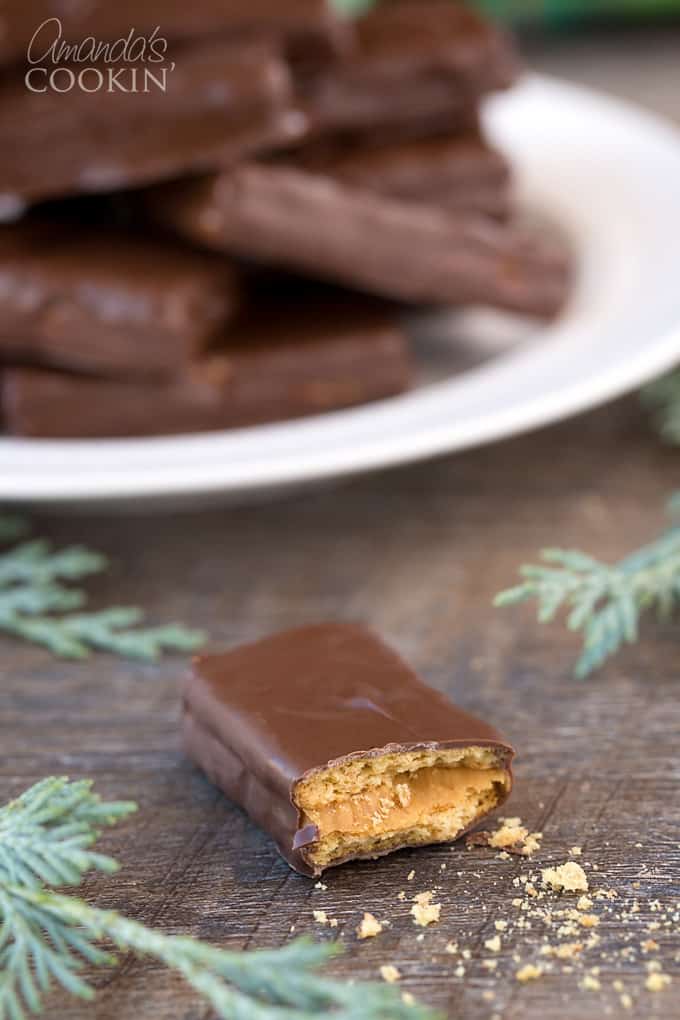 There are affiliate links in this post. That means if you buy something from that link, I will earn a small commission, but it won't cost you anything additional.
FULL PRINTABLE VERSION AT THE END OF THIS POST
ingredients needed for homemade candy bars
graham crackers
peanut butter (you can mix with Nutella if you like)
Ghirardelli dipping chocolate or almond bark
Helpful kitchen tools:
Cut graham crackers into individual pieces using a sharp knife. You can break them with your fingers, but sometimes they don't break evenly. Your best bet is to use a knife.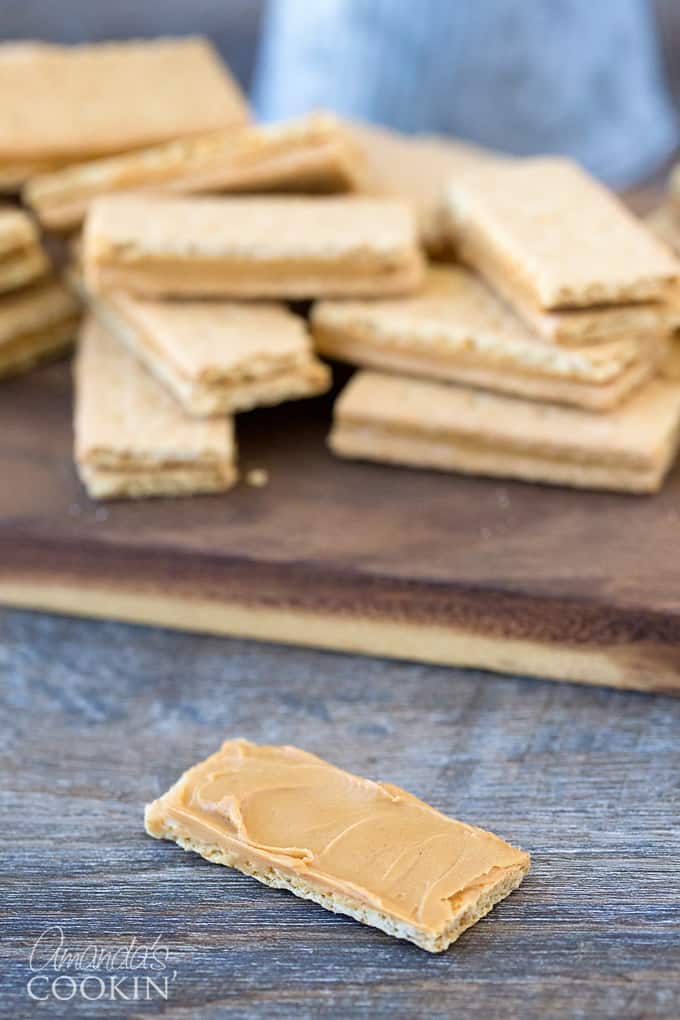 Spread one cracker with peanut butter, then place another graham cracker on top of it. Smooth the sides where peanut butter may have seeped out. Use extra peanut butter to make them even all the way around the cracker sandwich.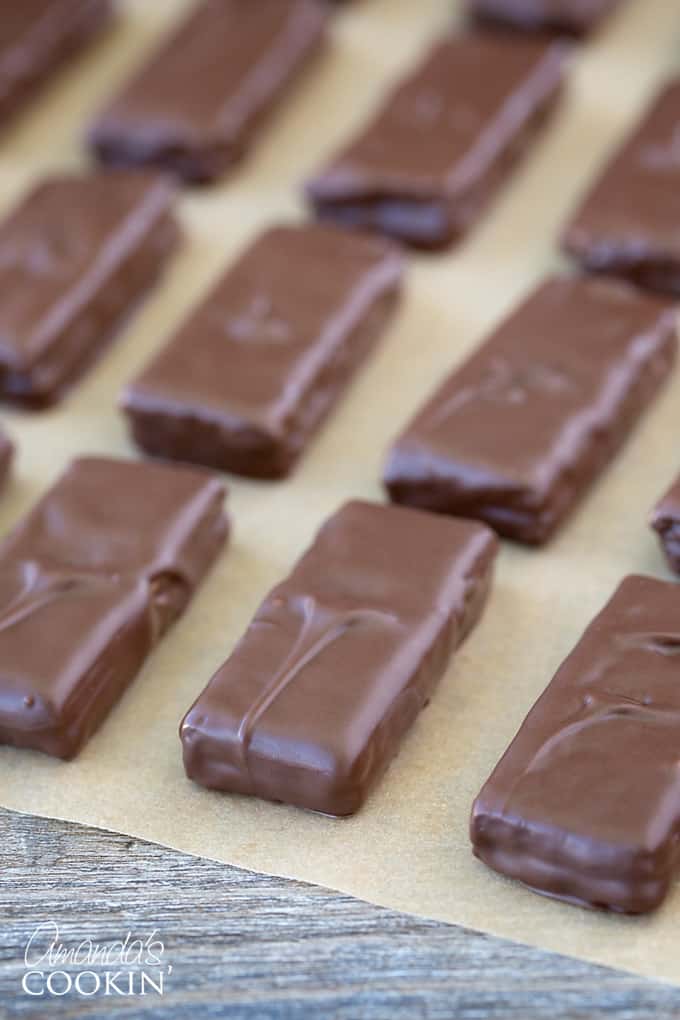 I used Ghirardelli melting chocolate I got from Sam's Club. Awesome stuff. You can use almond bark or other melted chocolate as well.
Use appetizer tongs to dip in melted chocolate. Shake off the excess and place on a lined with wax paper cookie sheet and allow chocolate to set.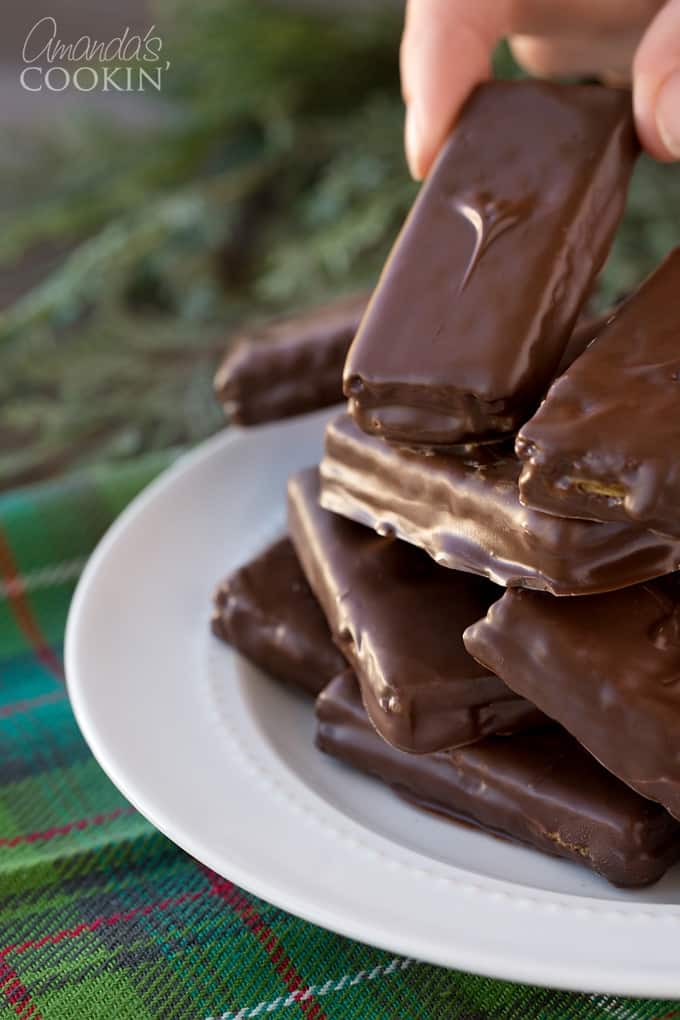 This recipe was originally published on Jan 30, 2011