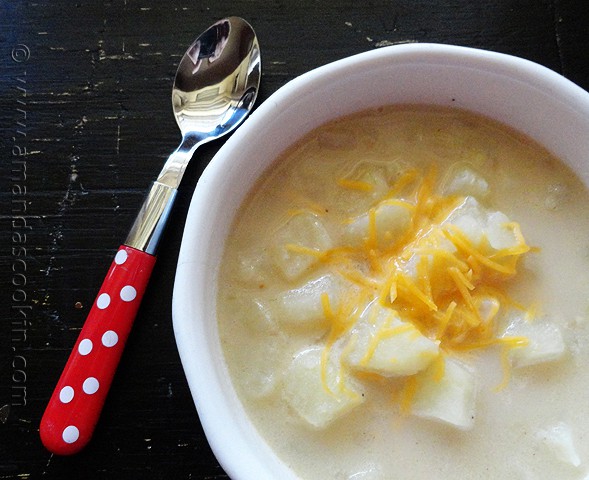 I am an avid potato fan and I love soups. So putting the two together is great for me. Not only do they make perfect lunches, but they freeze well and are great for chilly days. Soup can be simple or extremely elaborate, depending on your ingredient list. This particular potato soup is not only delicious, but it's fast, it's easy and has a short ingredient list making it an ideal quick meal.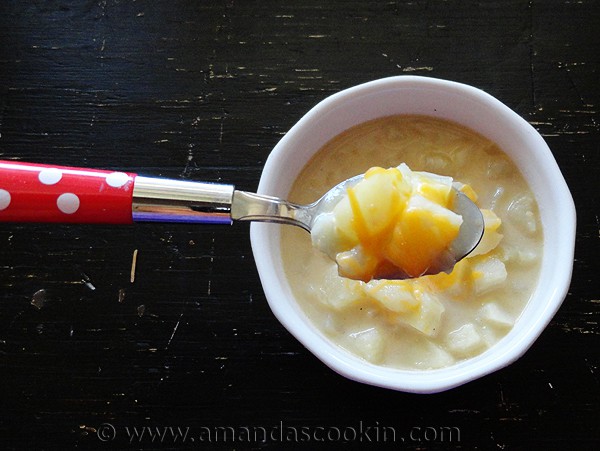 I actually quartered this recipe and made it just for myself the other day since A) no one else was home and B) I only had two very small Yukon Gold potatoes left. It was the perfect amount though and came together pretty quickly. I could definitely see making a big batch of this potato cheddar soup and freezing it for future lunches or even a quick meal paired with some fresh bread.
You could crumble some bacon on top of this along with the cheddar cheese, but I chose to pass only because I'm trying to watch my caloric intake. :) Bacon would be a most amazing addition though! This would go great with this Italian Grilled Cheese Sandwich! And if you're looking for more, I found a bunch of easy soup recipes on Happy Hooligans!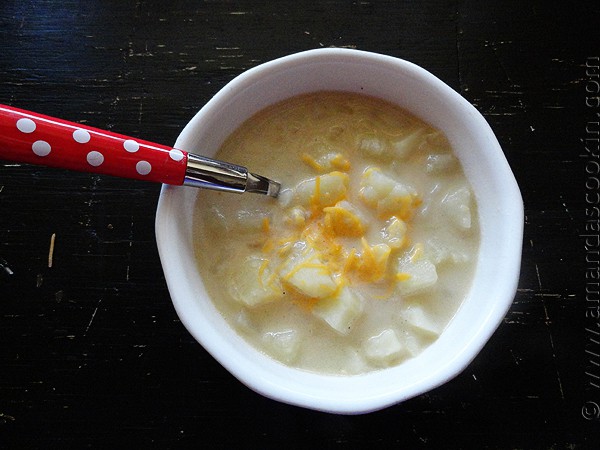 And hey, isn't that spoon pretty? Fun huh? I bought them from Amazon…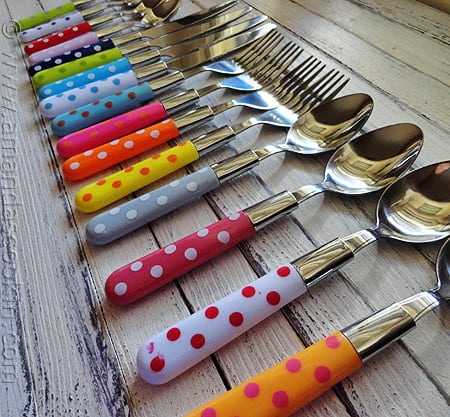 They come in all different colors and would be totally fun for a picnic or barbecue! Of course, I just bought them because they were fun, it was a Christmas present to myself. :) You can get them here if you are interested.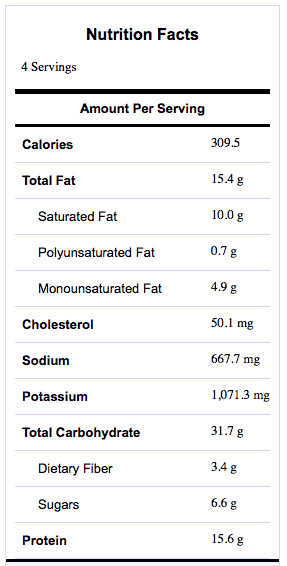 Sargento did compensate me for the time I dedicated to making this recipe and putting this post together for you, however my opinions on flavor and preparation are 100% mine. :)