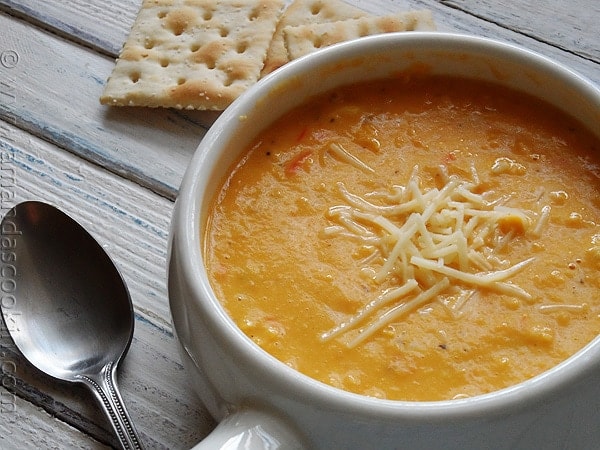 Golden kernels of sweet corn and sauteed red bell pepper paired with Vidalia onion lend a hand in making this beautiful, bright colored soup that's perfect for fall. You control its texture, making it creamy or leaving in some chunks, then topping it off with gooey, melty cheese!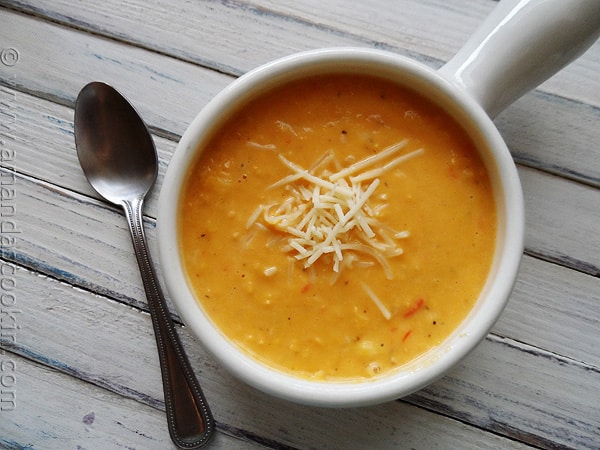 Just look at that color! Tiny bits of red bell pepper peek through the gorgeous bright yellow corn filled broth. It's warm and sweet, but if you prefer a bit more savory, simply season with some salt and pepper and you'll have the best of both worlds!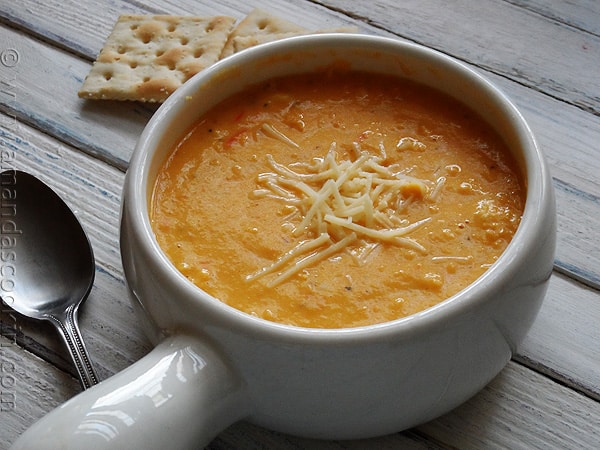 I originally found this wonderful white cheddar soup recipe on Sargento's website. Luck would have it that I just happened to have purchased bag of their white cheddar cheese so the timing couldn't have been better.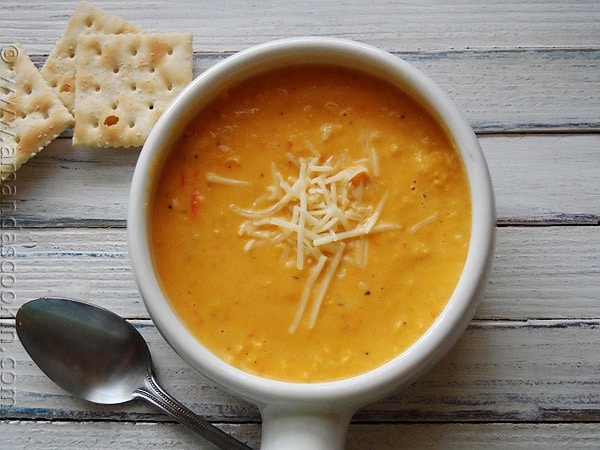 I used an immersion blender and left this soup a but chunky, but if you prefer a truly creamy texture, the food processor is your best friend here. I cut my recipe in half and increased the red pepper, the perfect amount for a few days worth of lunches.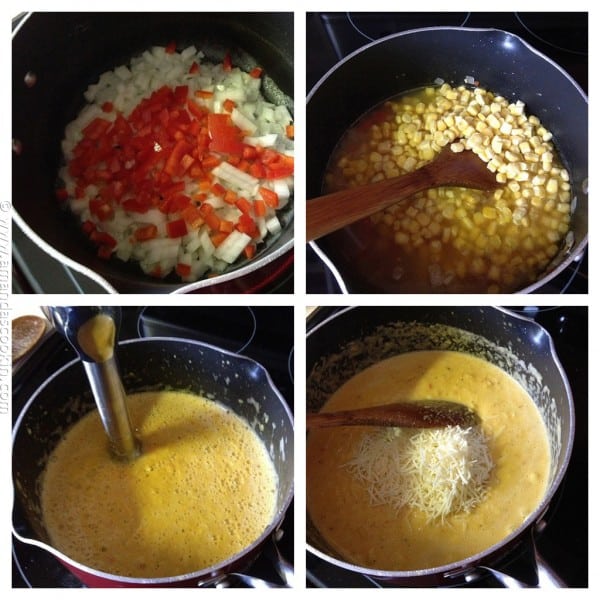 After sauteing sweet onions, red bell pepper and garlic you will add in the broth, corn and seasonings. Let it simmer for about 30 minutes then blend. Afterward you'll add the cream and cheese then serve with your favorite garnishes!
A perfectly wonderful autumn soup for the chilly days ahead!
Sargento did compensate me for the time I dedicated to making this recipe and putting this post together for you, however my opinions on flavor and preparation are 100% mine. :)