These Cranberry Breakfast Bites are an ultra-quick and simple way to fill up on antioxidant-rich fruits and healthy fats in the morning. Within just 5 minutes you have delightfully sweet and satisfying energy bites to power you through your morning, just like these Cherry Cheesecake Energy Bites!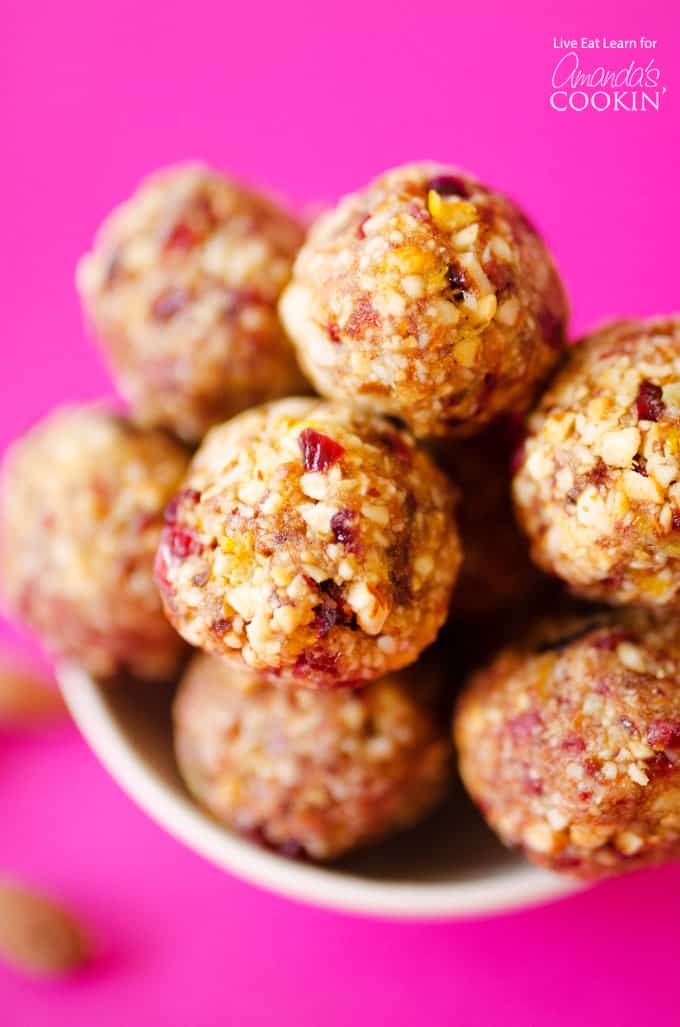 Cranberry Breakfast Bites
You know how sometimes you only grow/learn/discover something when you're really forced to? When you're in a corner and the only way to get out is by just figuring out how to deal? That's how these Cranberry Breakfast Bites came to be. You see, back in December, I made myself the guinea pig to a nutrition program that I was working to create at the time. And this program cut out all grains, dairy, and sugar. Sugar! As a self-professed sugar-addict, this one was quite hard for me, and after two weeks I was staunchly in a sugar-free corner, craving sweets constantly and nearly giving into the temptation of all the tasty Dutch treats I'm still discovering here in Holland. But then I discovered the magically deliciously sweetening power of dates and my world was changed.
To make these cranberry breakfast bites you're essentially just going to grind the nuts into coarse crumbs in a food processor, then throw in the rest of the ingredients. The dates and dried cranberries help to make the dough stick well together, and also give it a deliciously sweet flavor! We'll finish it off with lemon zest, vanilla, and sea salt to make these bites absolutely addictive.
There are affiliate links in this post. That means if you buy something from that link, I will earn a small commission, but it won't cost you anything additional.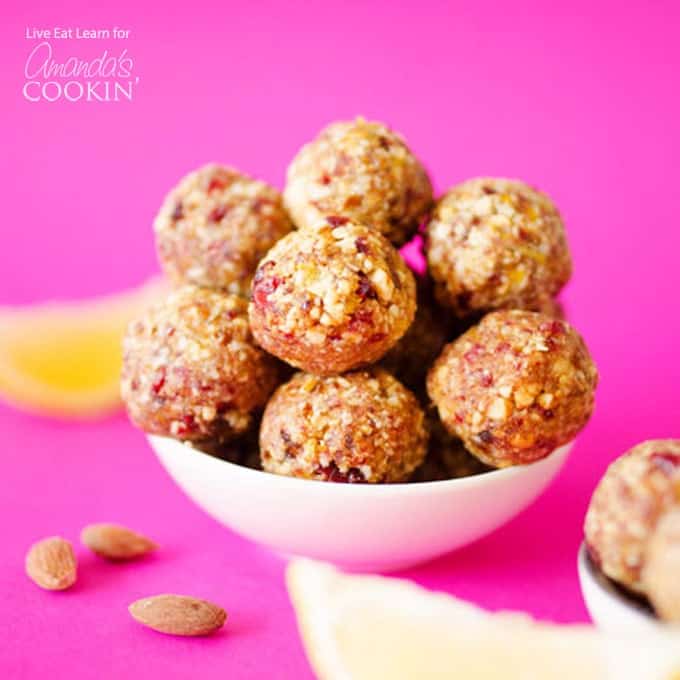 To make Cranberry Breakfast Bites you'll need:
1 cup almonds
1 cup cashews
1 cup dates
1 cup dried cranberries
1 tsp vanilla extract
1 lemon (zest + juice)
1/4 tsp salt
Kitchen tools you may find useful: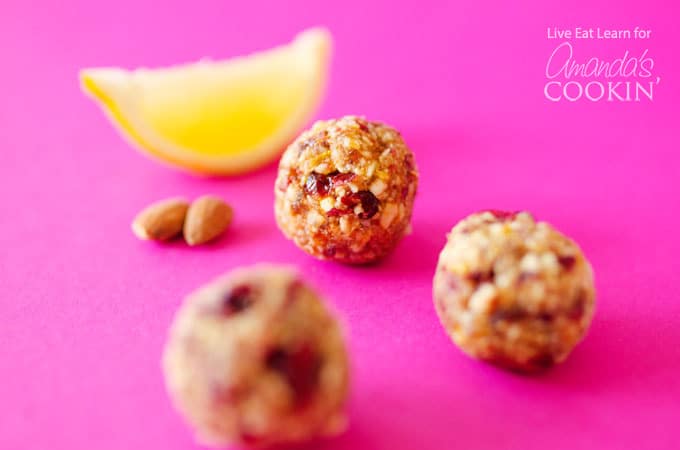 These cranberry breakfast bites are the perfect healthy morning pick-me-up, don't you agree? Check out more delicious breakfast ideas below!