This Cozy Coconut Smoothie is a creamy, healthy, and downright decadent breakfast. With just six simple ingredients, this is a smoothie you'll be making all the time!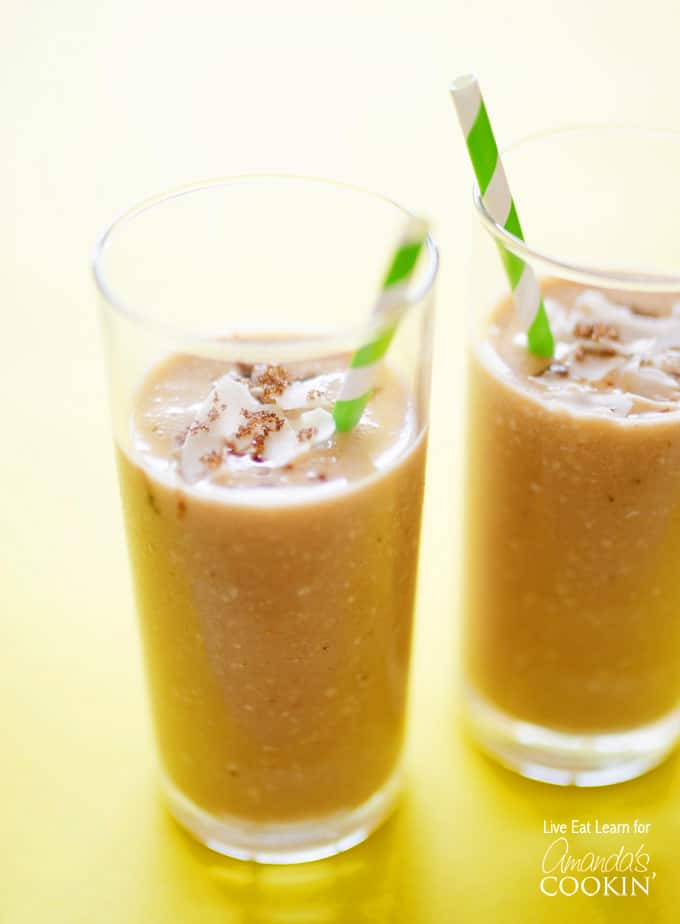 Cozy Coconut Smoothie
As I explore the world of cooking, ingredient by ingredient, I'm realizing that coconut is one of the most underrated ingredients of them all. You can whip the cream into mousse, drink the water for a refreshing boost, and mix it with just about any tropical fruit for an instant island getaway. But until I made this smoothie, I'd mostly just been pairing coconut with other tropical ingredients. You know, pineapple, mango, and the like. But I had a carton full of coconut milk, a pantry stocked with shaved coconut, and a strong craving for a richly sweet smoothie, so I began throwing things in the blender until I arrived at this seriously SO GOOD coconut smoothie. It has the creaminess of coconut, the rich sweetness of brown sugar, and the zing of freshly grated ginger.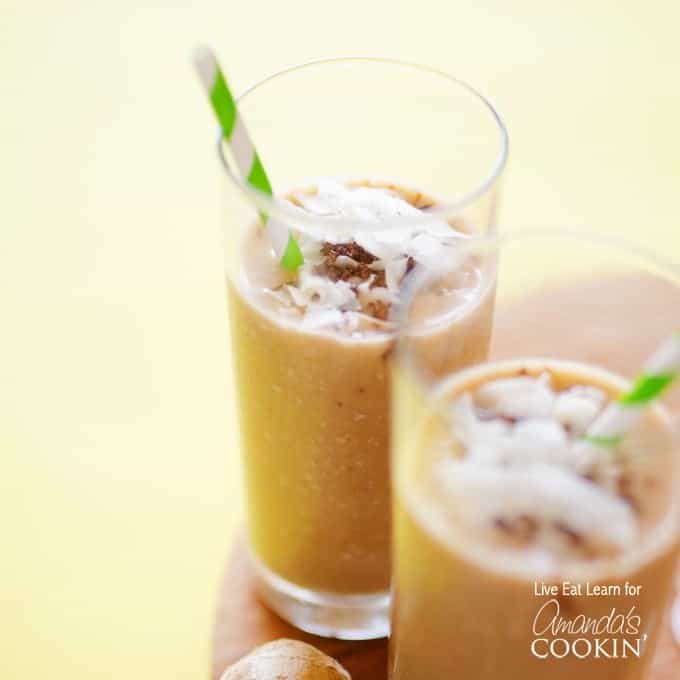 There are affiliate links in this post. That means if you buy something from that link, I will earn a small commission, but it won't cost you anything additional.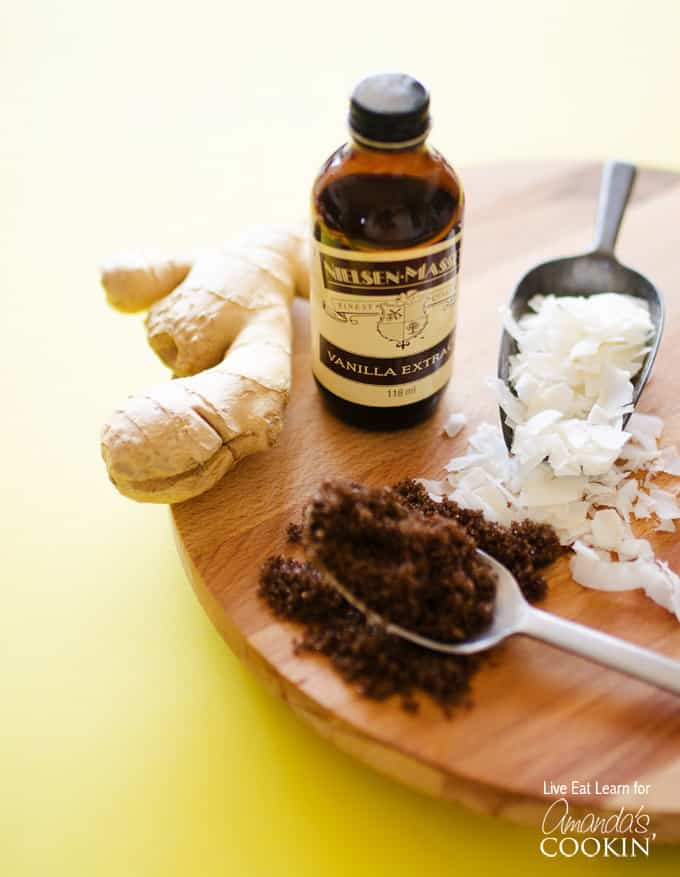 To make this smoothie, you'll need:
1 banana, sliced and frozen
½ cup refrigerated coconut milk
¼ cup unsweetened shredded or shaved coconut
1 tablespoon packed brown sugar
½ teaspoon freshly grated ginger
¼ teaspoon vanilla extract
Kitchen tools you will find helpful: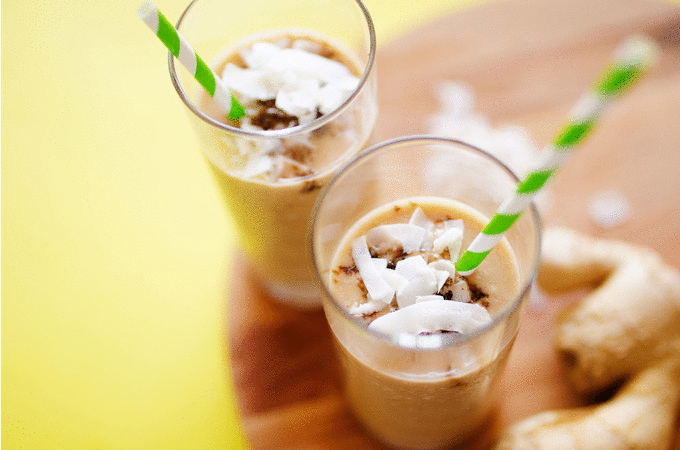 Canned vs Boxed Coconut Milk
Let's talk about the difference between canned coconut milk and coconut milk from a carton for a second. This recipe calls for refrigerated coconut milk from a carton. This is a watered down version of coconut milk, and therefore can be consumed as a beverage. It's a good bit lower in calories and fat than canned coconut milk. Canned and boxed coconut milks are usually full fat and ultra-rich. If a recipe calls for coconut milk and doesn't differentiate between canned and refrigerated, you'll usually want to go with canned.
SCROLL DOWN FOR THE PRINTABLE VERSION OF THIS RECIPE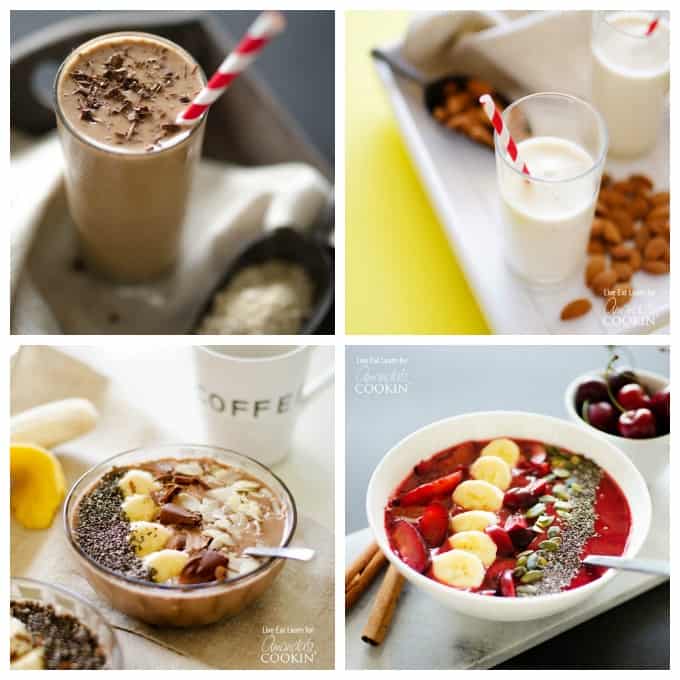 More smoothies and smoothie bowl recipes you will like: