These delicious chocolate covered fruit truffles have just two ingredients and make the perfect homemade Valentine's Day gift because who doesn't love homemade gifts + chocolate? Your loved one will go bananas over these chocolate covered fruit truffle desserts (or you could just hoard them to yourself!)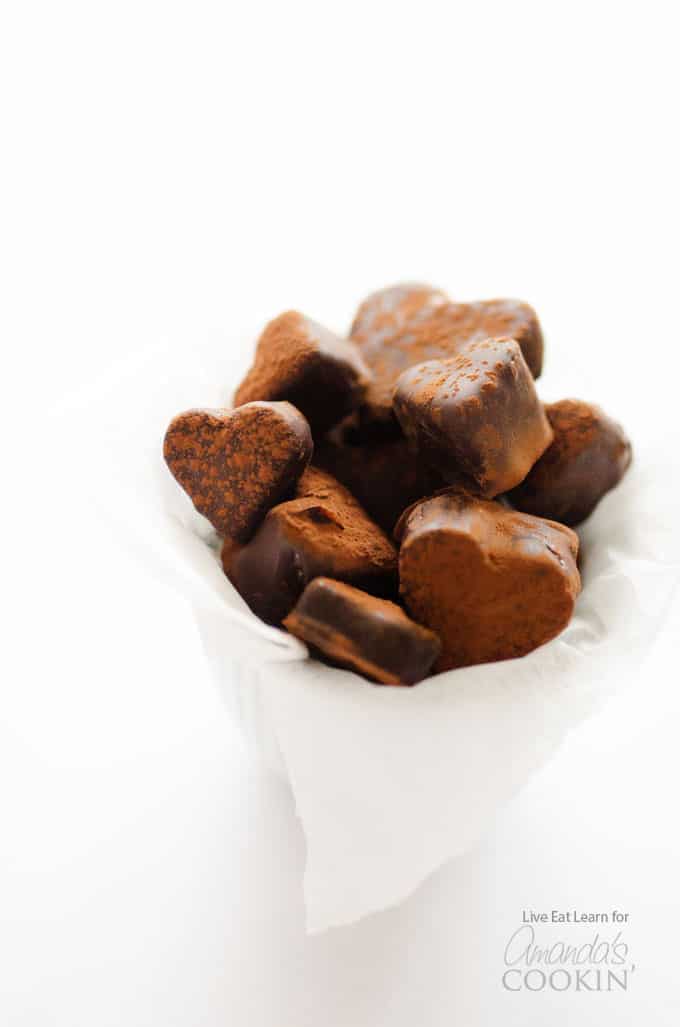 Chocolate Covered Fruit Truffles
Alright, y'all, I've gone and made a HUGE discovery, and I'm so excited to share it with you. It involves: chocolate, fruit. End of list. We all know that chocolate-dipped fruit is a real winner, but what if we take it one step further? What if we cut the fruit into shapes then dip them into dark chocolate? Then dust them with cocoa powder? Well that right there is one of the healthiest, simplest Valentine's Day gift if I ever saw one. Plus, they are just so cute!
There are affiliate links in this post. That means if you buy something from that link, I will earn a small commission, but it won't cost you anything additional.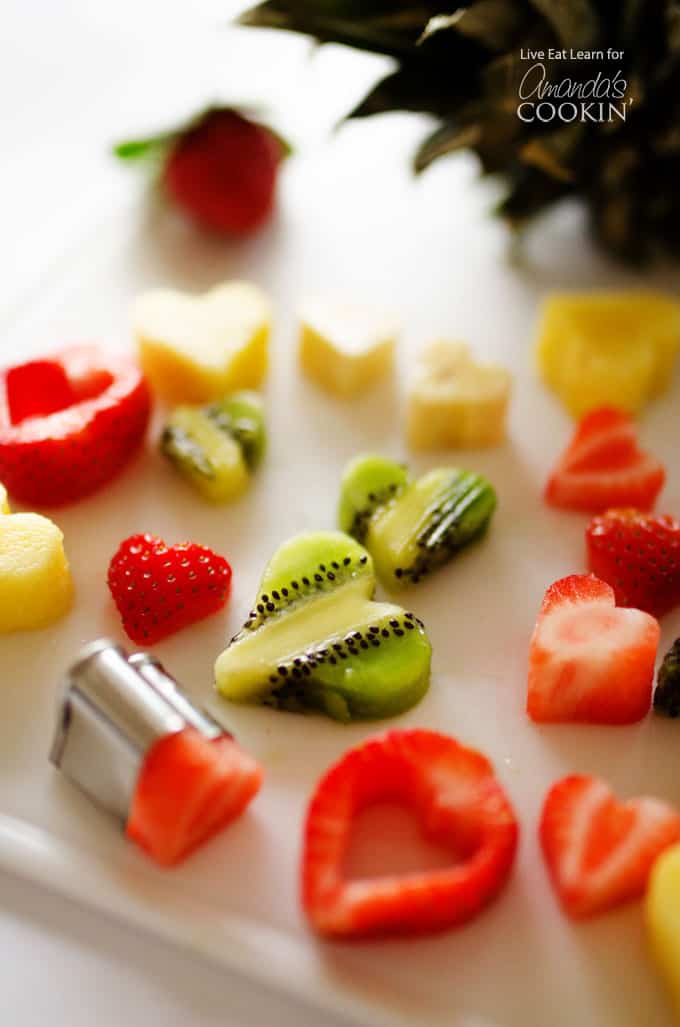 You can use virtually any fruit for the inside, and any chocolate for the outside. You can leave them plain, dust them with cocoa, or drizzle them with white chocolate. The possibilities are endless with these chocolate covered fruit truffles, and I think they'll make the perfect romantic gift for your health-loving, chocolate-addicted significant other.
Feeling the Valentine's Day buzz? You must check out this Red Velvet Fudge, it's a beautiful looking and absolutely delicious fudge recipe that everyone will LOVE! Also, you can't go wrong with these Valentine Cupcakes. They're a fun and easy way to say I love you to those who matter most this Valentine's Day. Both recipes are awesome V-day gifts for teachers, spouses, friends or family!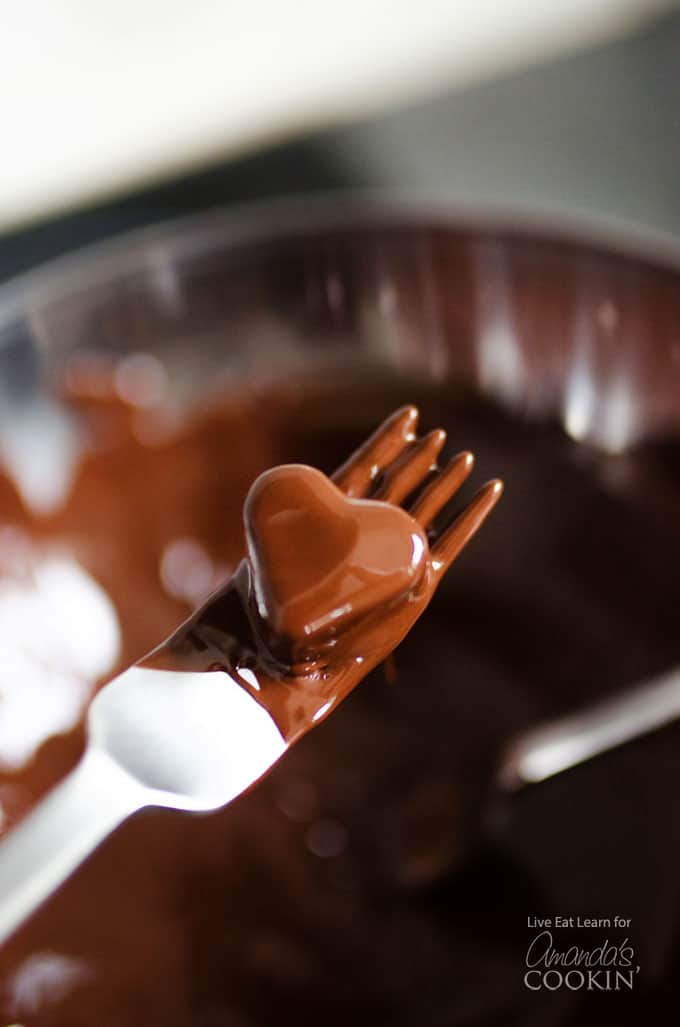 To make these chocolate covered fruit truffles you'll need:
About 3 cups fresh fruit (strawberries, banana, pineapple, kiwi etc.)
1 cup chopped dark chocolate
Kitchen tools you may find useful: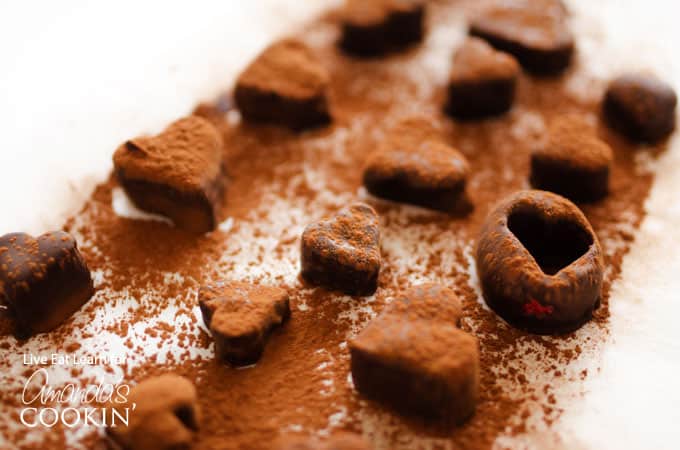 The idea for these chocolate covered fruit truffles came from these frozen blueberry bites I made a while back, which are just blueberries dipped in yogurt and frozen into addictive little snacks. Sometimes the simplest way is the tastiest way, and that's the case with these chocolate truffles as well!