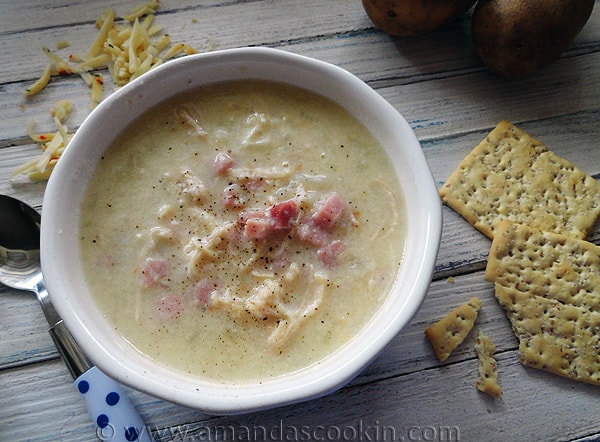 Winter is still here. It reared its ugly head and dumped 6 or 7 inches on us the other day, though most of it is gone now. When the days are cold like this, I love to have a piping hot bowl of homemade soup for lunch, and I'm especially fond of chowders. A batch of soup freezes well and makes for several hot lunches throughout the month. This satisfying soup is filled with shredded chicken, diced ham and delicious melty cheese.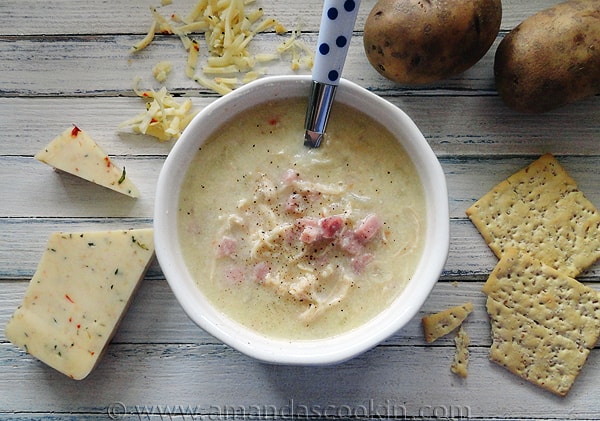 As you know I founded the Secret Recipe Club. Each Monday a bunch of bloggers post their recipes from their secretly assigned blog and reveal themselves to everyone. Sometimes on Reveal Day there's what we call an orphan. That means that whoever was supposed to make something from this particular blog didn't. Whether they simply forgot or had a real life emergency, it still leaves someone without a reveal to look forward to.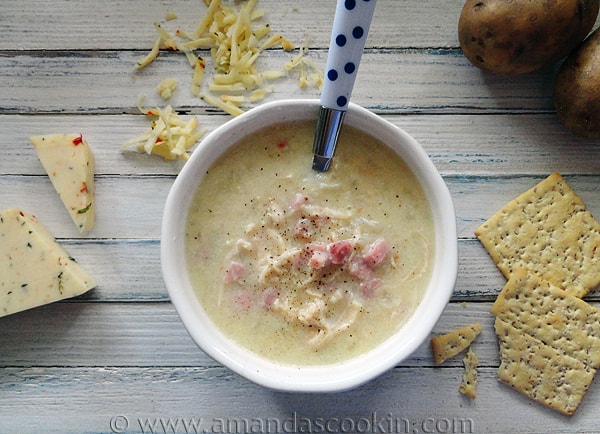 On Monday there was one orphaned blog, Krista from Double Dipped Life. The beautiful thing about The Secret Recipe Club is that no one likes to see anyone left out. So quite often when word spreads, someone will come forward and make something from that blog. This time it just happened to be me. :)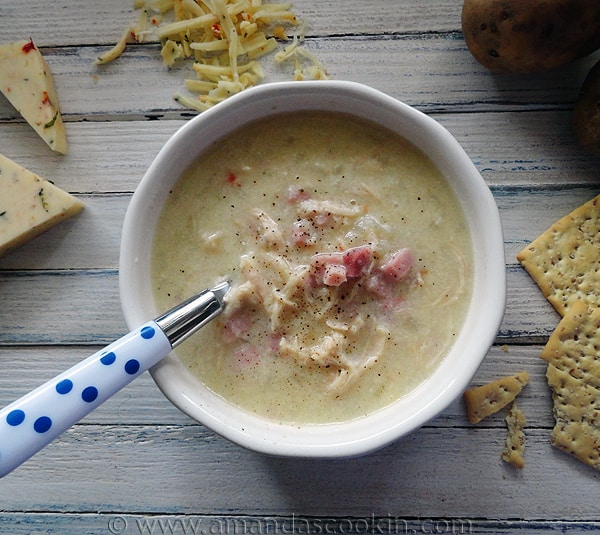 When I started browsing Krista's blog I was actually quite happy to find that her and I have very similar tastes. So many of her recipes were tempting me! In fact when I shopped for the soup ingredients this morning, I also bought what I needed to make her spinach dip!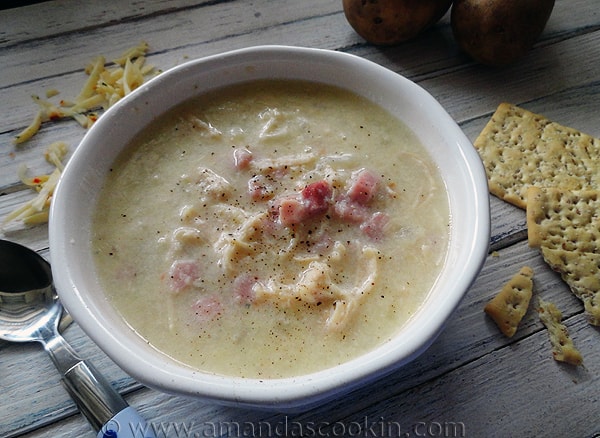 There were quite a few others too, but this soup really jumped out at me. Krista's version is called Chicken Cordon Bleu Soup and uses Swiss cheese, inspired by the dish of the same name. I'm actually not a big fan of Chicken Cordon Bleu itself, but the recipe looked really satisfying, so I made a few adjustment to suit my own tastes and love the way it turned out.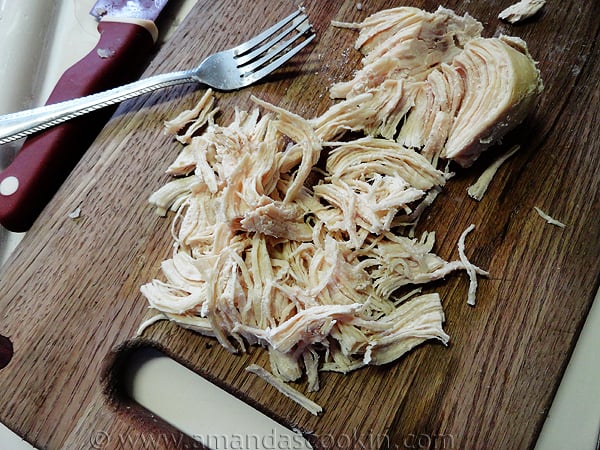 Because I was in a hurry, I threw some chicken breasts into my pressure cooker to give them a shredded consistency. Krista's suggestion of using a store bought Rotisserie chicken is excellent, but I hit the grocery store pretty early so there weren't any ready yet.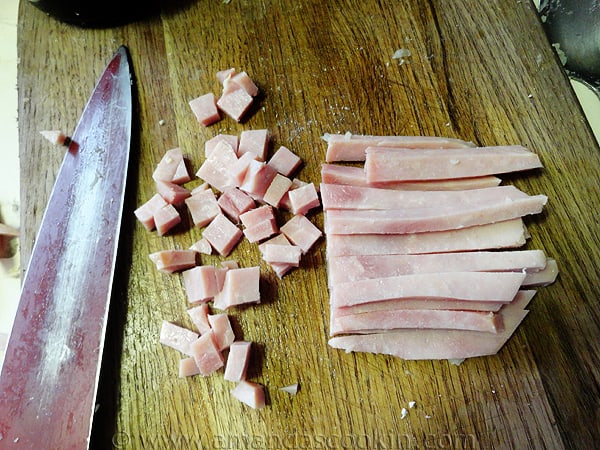 This would be a great soup to make after Easter when you have all that leftover ham! Since I didn't have any leftovers, I used some ham steaks I actually had in the refrigerator.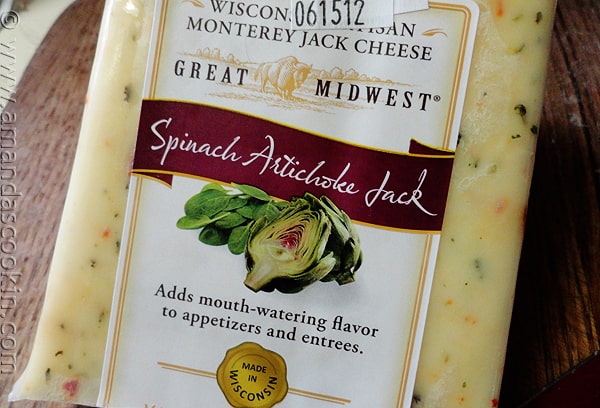 And finally, because no one in this family besides me will eat Swiss cheese, I decided to use one of my favorite cheeses of all time. It's called Spinach Artichoke Jack and I get it from Sam's Club. Love, love, love. Besides… it's made here in Wisconsin! ;-)
Easy to put together and ideal for using leftovers, you'll want to add this one to your menu. Thanks for a great recipe Krista! Also, come join SoupaPalooza at TidyMom and Dine and Dish sponsored by KitchenAid, Red Star Yeast and Le Creuset

Be sure to check out
Double Dipped Life
for more delicious recipes.