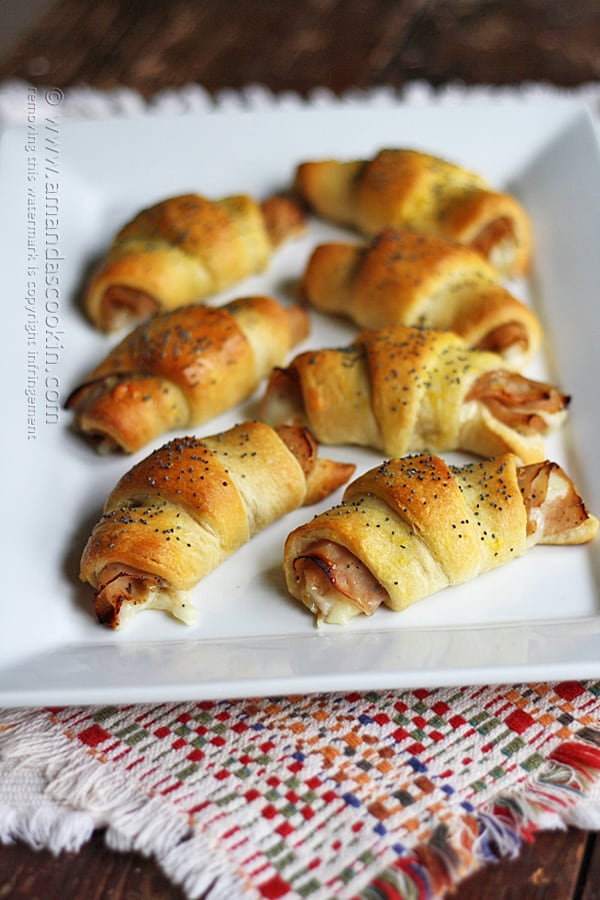 Quick appetizers that taste good. Always on my list for the holidays, the big game, or any occasion when friends or family visit. You can make these zesty roll ups ahead of time and keep them in the fridge. Then as guests arrive, pop them in the oven for a warm welcome.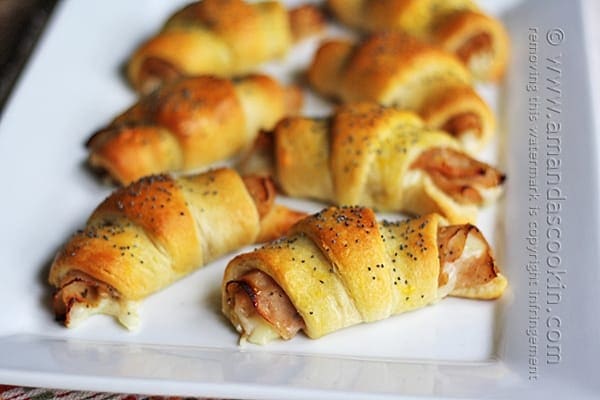 The fun folks at Pillsbury asked me to play around with their crescent rolls and come up with a yummy appetizer for the holidays.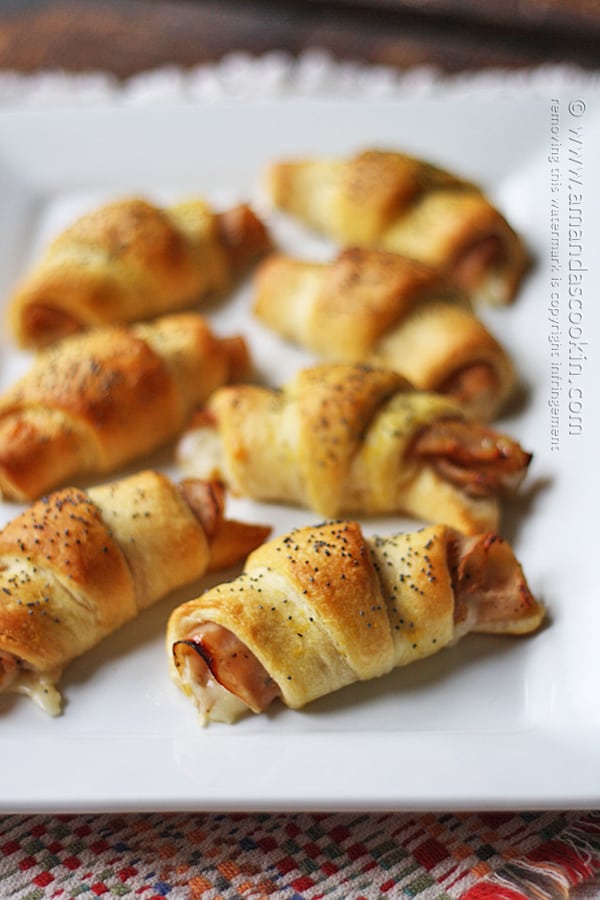 One of my all time favorite appetizers are these Ham & Cheese Sliders. So I decided to draw some inspiration from that recipe to come up with this one. The sauce that is drizzled over the top of the sliders is fabulous. I shortened the ingredient list, however, as I really wanted this one to be fairly quick.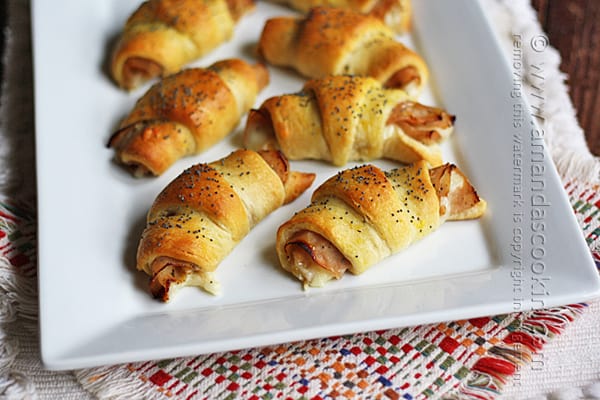 The poppy seeds truly add to these and the mustard butter sauce is the perfect touch. These do have a bit of a kick because of the pepper jack cheese, so if you're worried about that, you could always substitute a different flavor. Mozzarella would be a good mild substitution or Havarti is always tasty too.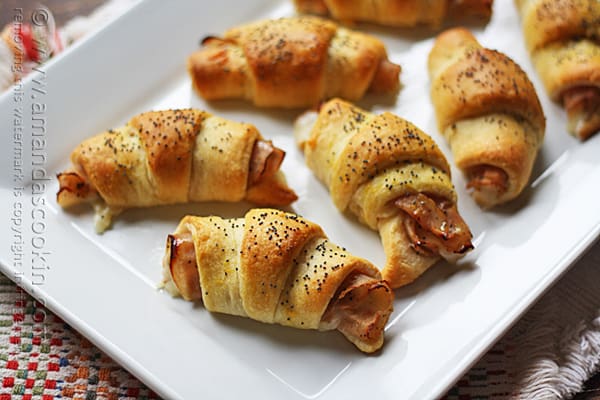 I actually used a black pepper turkey on mine, which has a little kick of its own. You can use whatever your favorite turkey flavor is however, so I have simply listed "deli turkey" in the ingredients.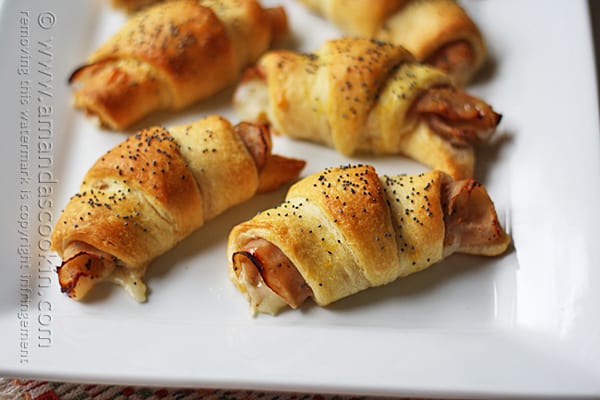 If you have leftovers (though not likely, but you never know!), they can be reheated in the microwave. Cook on 50% power for 10-20 seconds.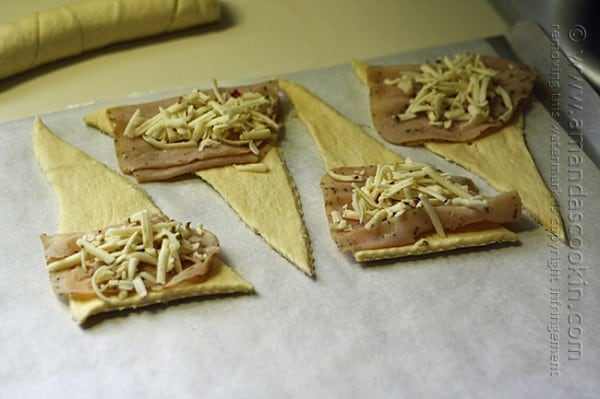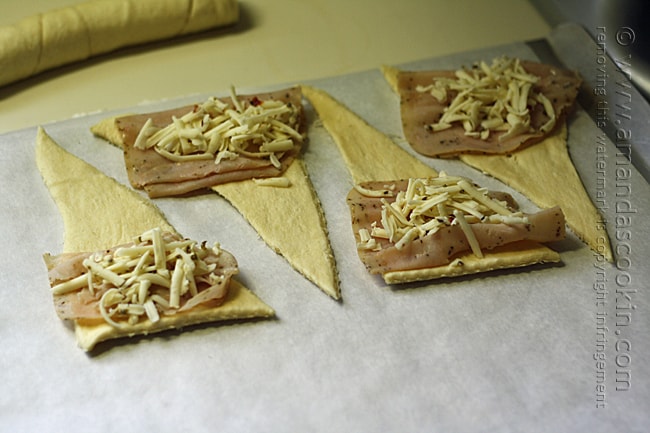 Here's how easy these are. Open up the crescent can and lay the triangles out. Add a slice of turkey and some cheese and roll them up.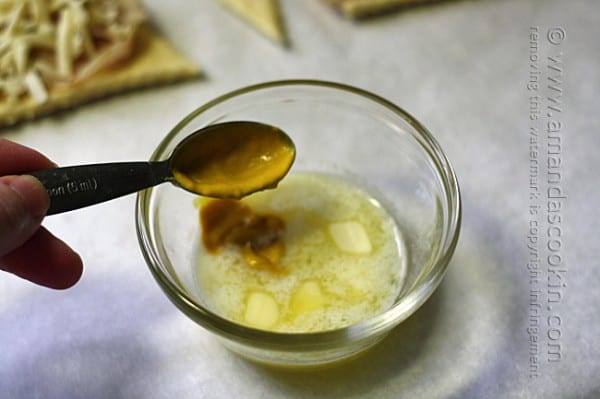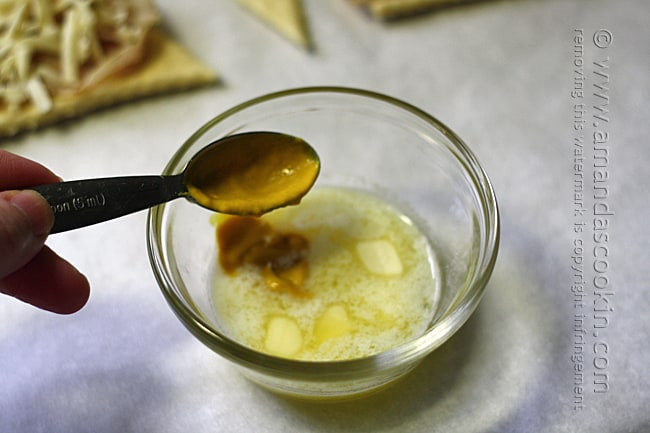 Melt the butter and mix in the mustard. Brush it onto the crescents and sprinkle with poppy seeds. Bake and serve!
Disclosure: I was compensated for the time it took me to come up with this recipe, make it, photograph it, eat it :) and share it with you. Fair trade I think.